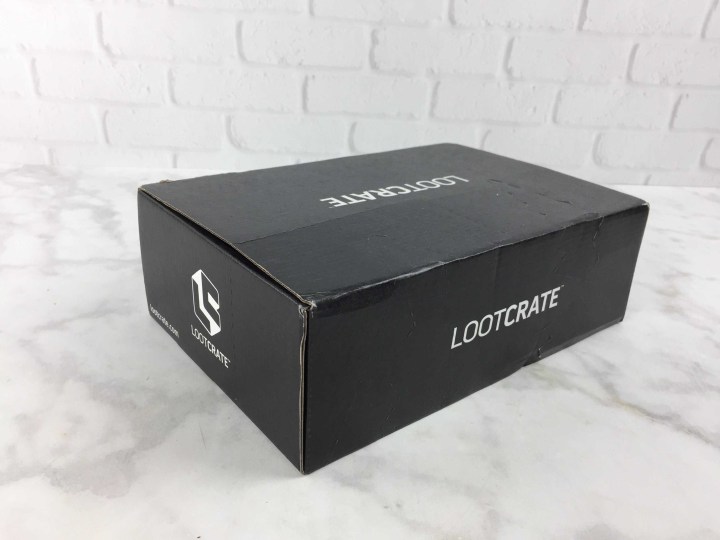 Loot Crate's theme for March is PRIMAL.  Loot Crate is the original nerd subscription box for geeks & gamers. Every month you'll get awesome, mostly exclusive geeky pop culture items curated around a theme for only $20 per month, shipped.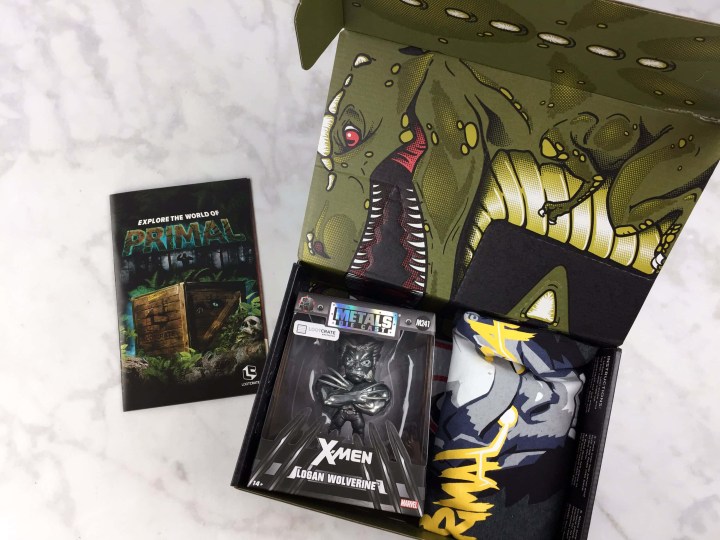 DEAL: Save 15% on any subscription when you use this link and coupon code HELLOSUBSCRIPTION15.
This month you could "build" a T-Rex out of your box! Selfies may have been taken!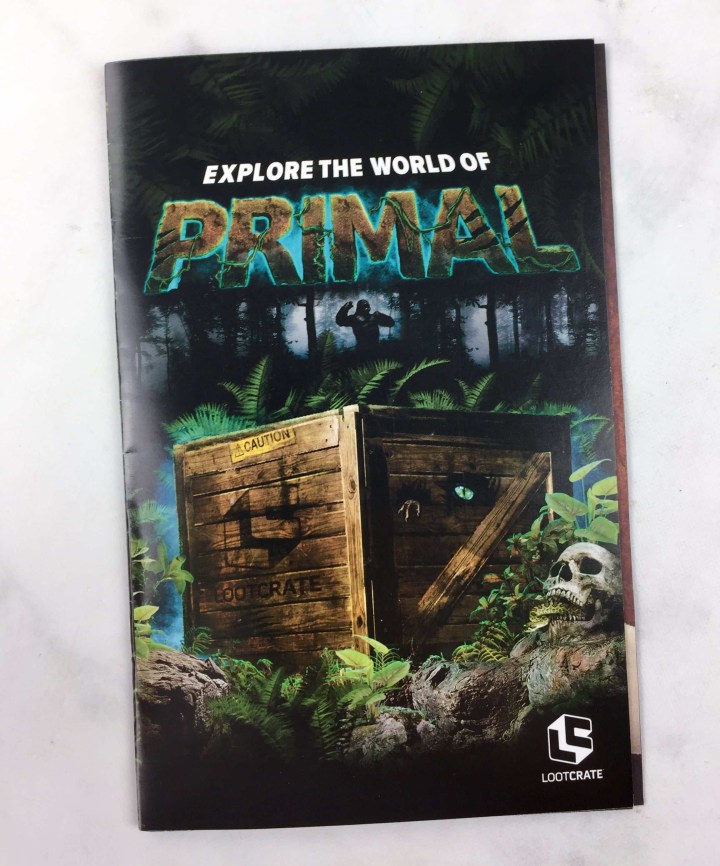 Every Loot Crate box comes with the mini mag!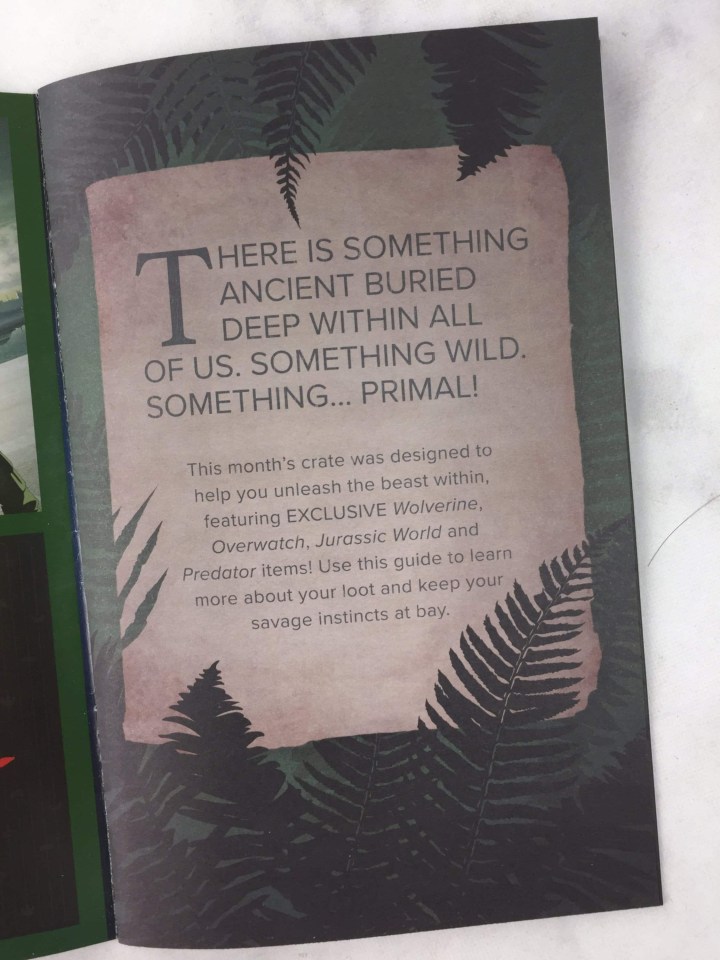 More details about this month's theme.
The magazine also included some short features – they are always a fun read and you'll be able to read it here.
The mini-mag contains all the item details, looter intel, as well as short features, quizzes, and puzzles.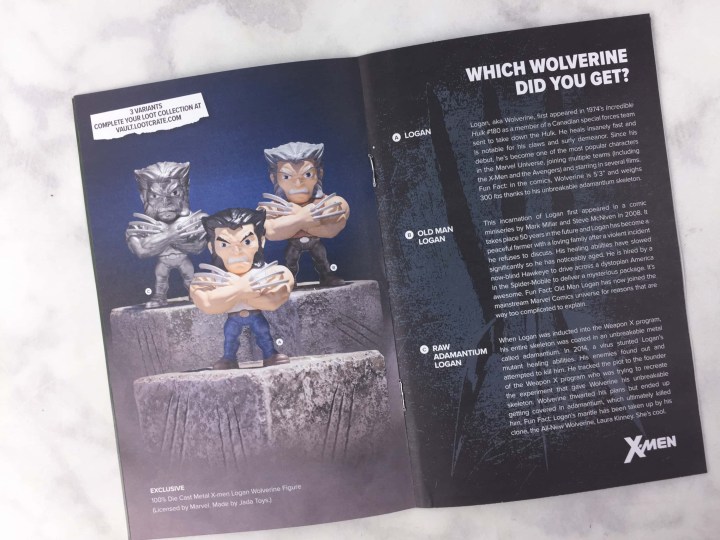 Which Wolverine did you get?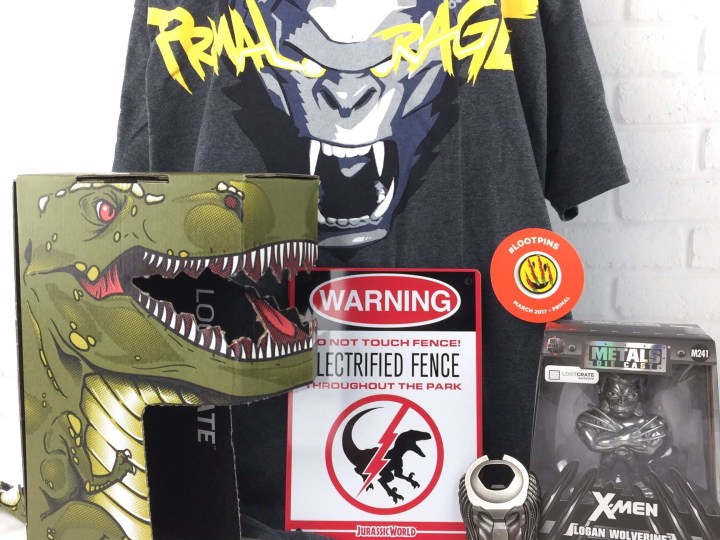 Everything in our March 2017 box!
Loot Crate March 2017 PRIMAL Pin: Happy face has been torn to shreds by a primal beast!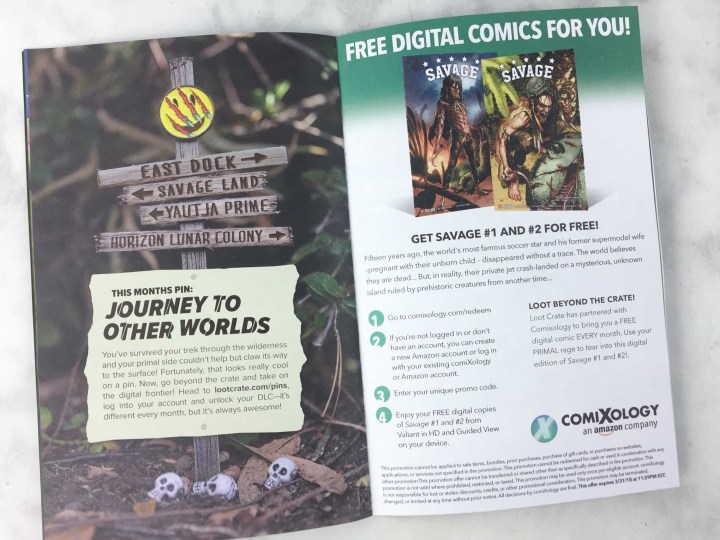 This month's Loot Pins unlocks 2 free digital comics from Comixology:  Savage #1 and #2!
Jurassic World Raptor Fence Metal Sign (linked to similar larger sign) This is a great sign and a really hilarious way to tell people to stay out of your yard. They even included zip ties to hang it up with!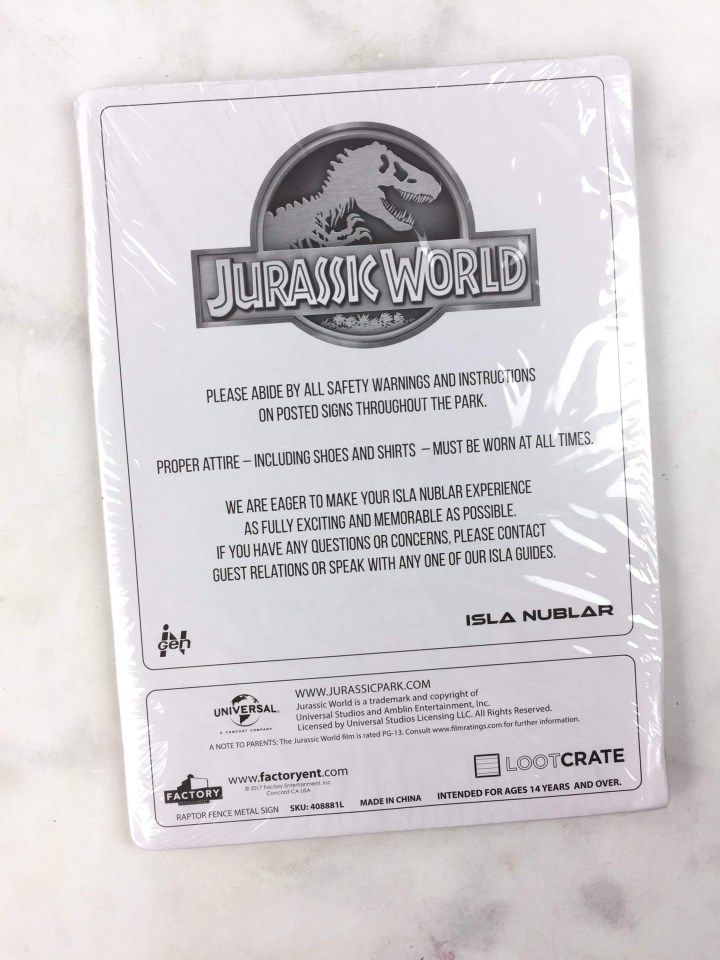 Even the packaging was funny.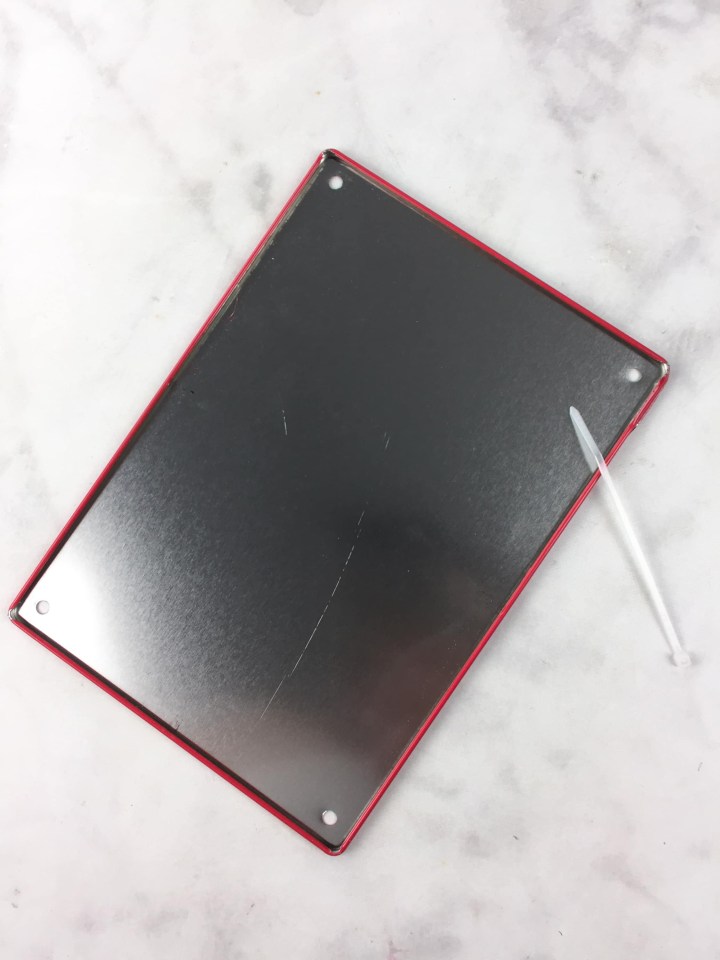 It looks like it's galvanized metal, so I am totally hanging mine up outside.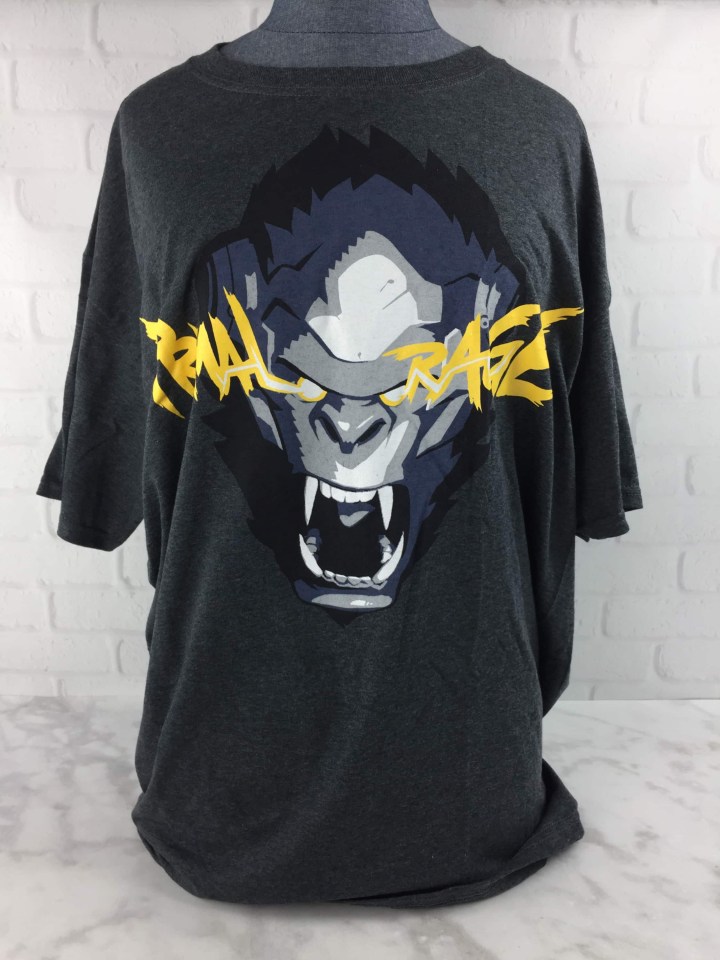 Overwatch Winston Primal Rage T-Shirt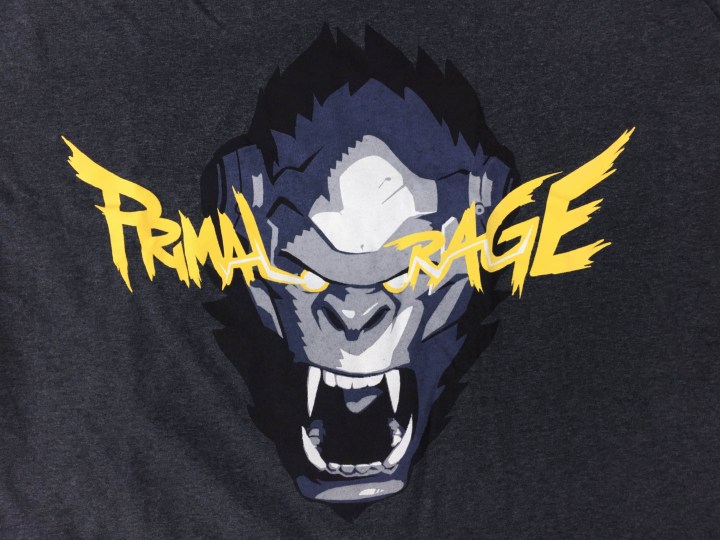 It's Winston with his primal rage tag!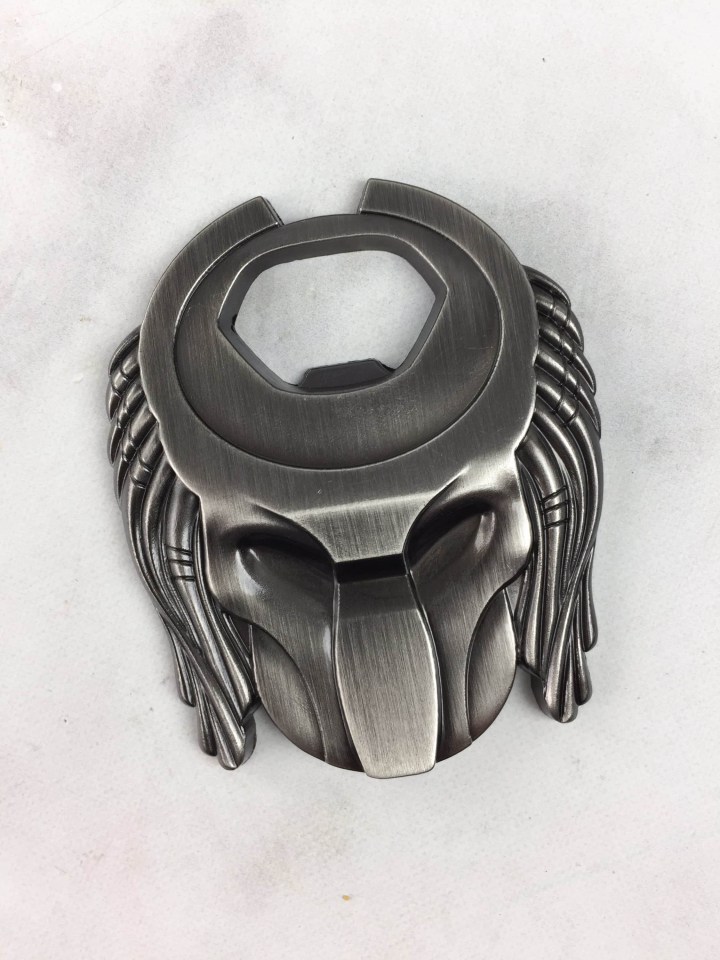 Predator Bottle Opener: Yautja dreads now have the added functionality of being able to crack open your beverage! There are two variants:
Jungle Hunter from Original Predator or Gort, from Predator 2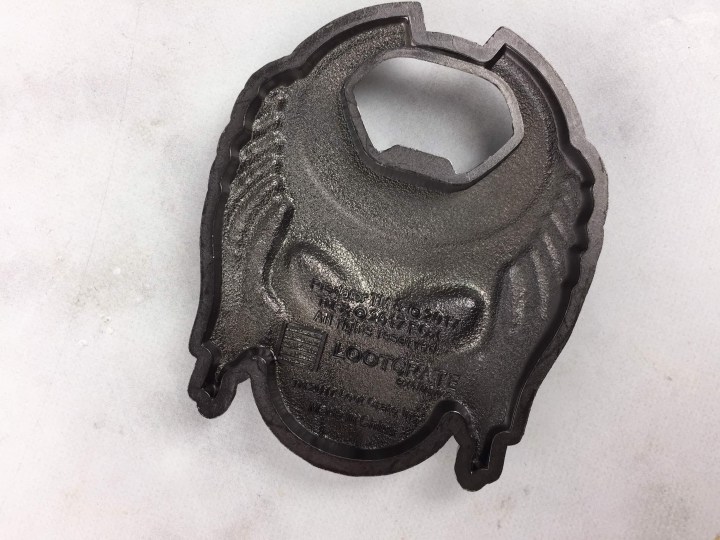 The back was hollow and I was a bit bummed it wasn't finished but for the price of this subscription who could be disappointed?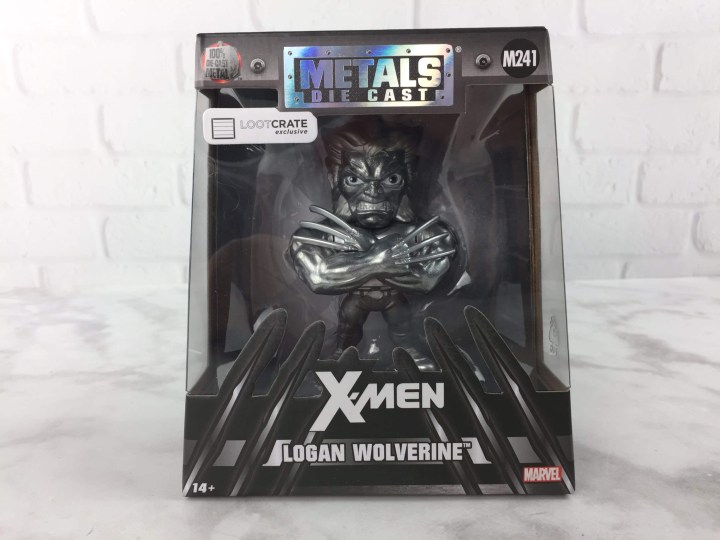 Metals Die Cast X-Men Wolverine Raw Adamantium Logan Figure: Subscribers could get one of three exclusive figures!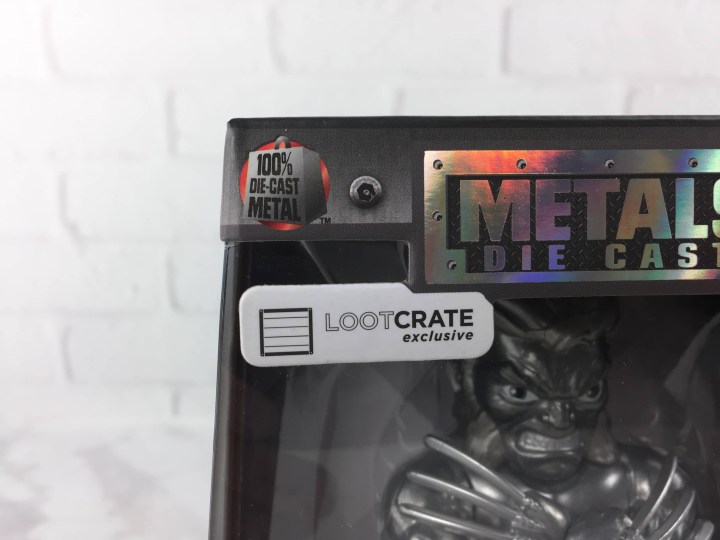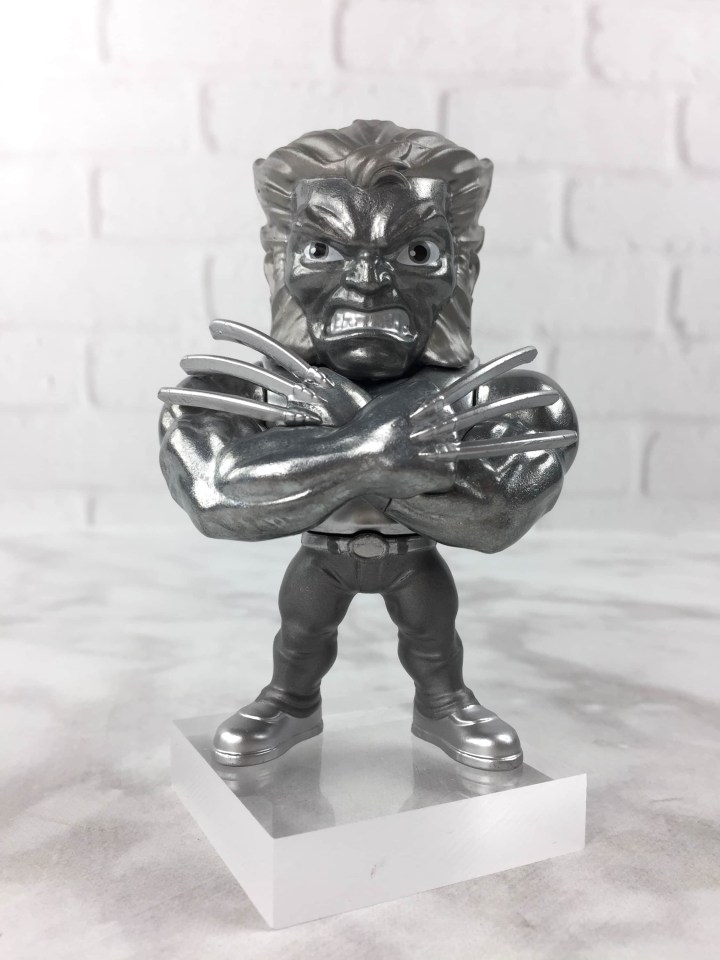 Raw adamantium Logan is cool. Sorry about how it turned out, but I'm pumped about Laura.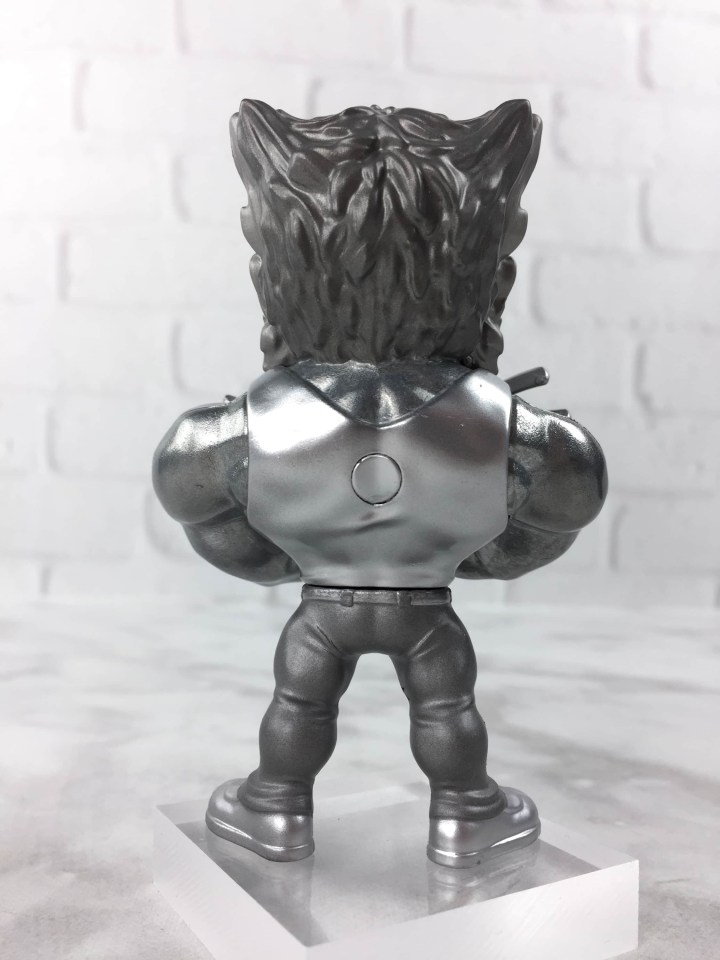 I love his cute little butt. That's probably weird, but I do.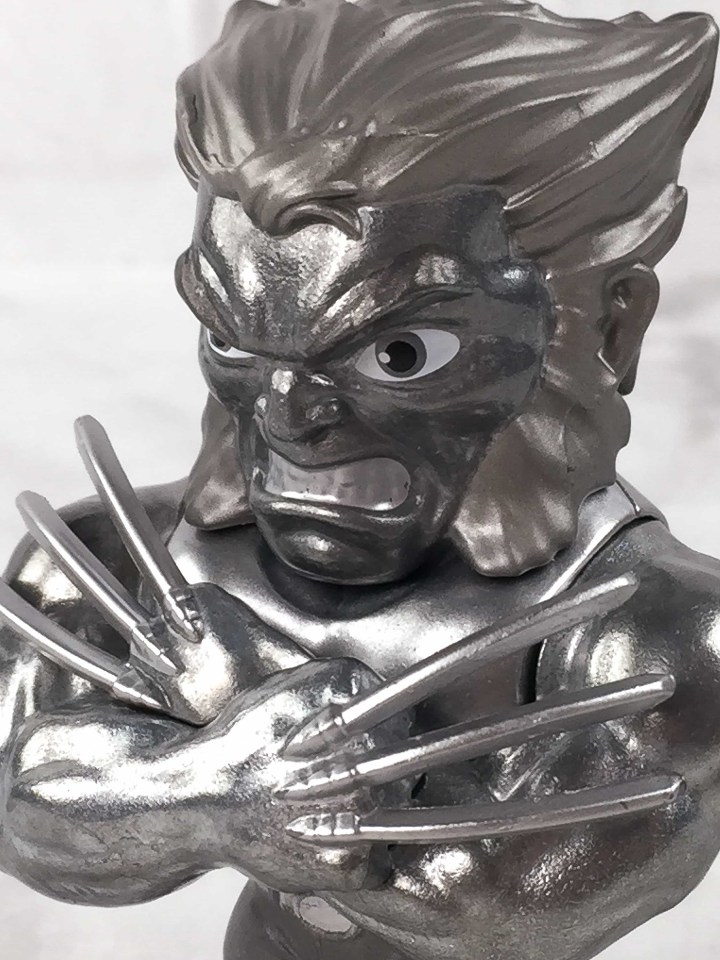 He's super fierce and filled with primal power!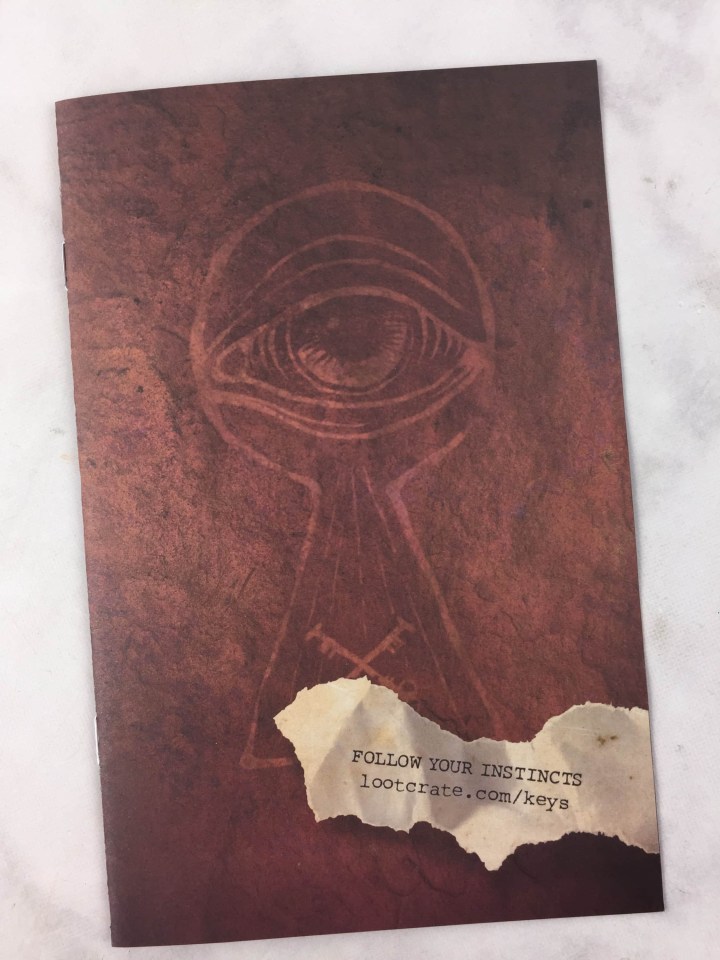 Secret Order Of Keys: The challenge continues! If you answered last month's challenge correctly (unfortunately I don't have access with this review box!) you received a digital key:
The Digital Theme Key is your reward for completing all the challenges for a given month, it proves you're a Master Looter. In the future, these keys may even grant special member benefits.
PLUS:
Bonus Loot are exclusive items earned by Looters who complete all of the Secret Order of Keys challenges in a given month before the deadline and while supplies last. Bonus Loot will be delivered in the following crate month.

To earn Bonus Loot you must complete every challenge for a given month by the posted deadline AND be an active subscriber who receives the following month's crate.
I really love how this challenge extends the fun of the box even longer! My favorite item this month was easily the sign – it was just a witty and fun "home" item – and the Wolverine Metals figure is so hot right now (you wouldn't believe how many emails I received from Die Cast collectors on how to get this box!). I'm always a fan of Predator items and I think the bottle cap opener was fun too (but maybe not as much fun for youngsters – Hey Loot Crate – when are you going to do a kids box?!).
What did you think of this month's Loot Crate?