Glamly (formerly Instaglam) is a monthly customized style subscription box. The standard box includes a top and four accessories. You can also choose add-ons to your subscription each month that coordinate with the items in the box. When you subscribe you will be sent a survey a few days before your box is mailed so that you can choose your top and accessories. You also have the opportunity to choose the add-on items such as coordinating wallets, pants, shoes, etc at an additional cost.
If you have something wrong with your subscription you have 3 days to let them know so they can fix the issue and 14 days to get the return to them.
The standard subscription (shirt and 4 accessories) is $59 per month with the price dropping if you prepay to as low as $45 per month for 18 months.
There is a special offer on the site right now, if you prepay for a year ($600), you get another year for free!  You can also use the coupon code EARLYBIRD to get 50% off of select plans.
This graphic card was on the top of the box to welcome us.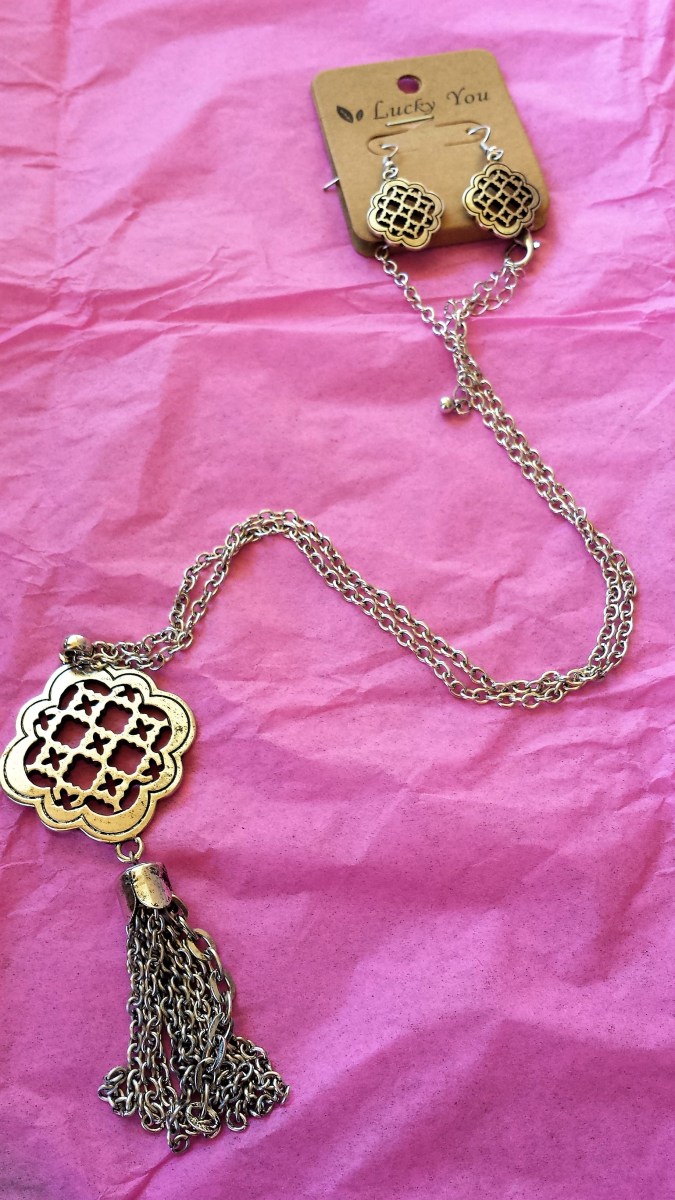 The first accessories were a necklace and earring set from "Lucky You".
The silver colored necklace was long and very medieval looking.
I love the patterning on the matching earrings and necklace.
There was a second pair of earrings in our box from a company entitled, Festival. A silver "C" shaped hoop with a very primitive beaten metal look. I like the patterning on the other earrings, but these are more my style. I really like these.
There was also a stretch bracelet that continues the kind of medieval beaten metal theme. It was also from "Lucky You."
The bracelet was fabulous!
The top in this month's box was this white t-shirt. It is fitted at the bottom and loose at the top for a more sophisticated t-shirt look.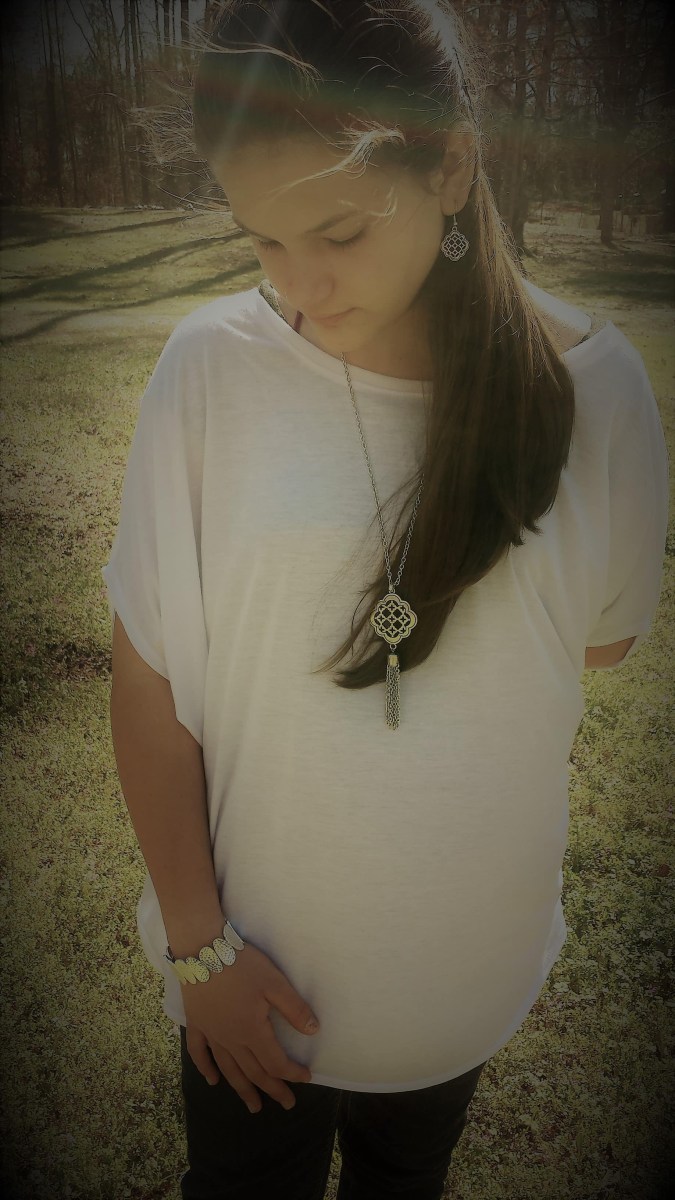 All of the pieces paired beautifully for a very nice look. The beaten hoop earrings and the bracelet were my favorite pieces out of this month's Glamly box. I like that everything coordinates so well and adds some new and different pieces to my sometimes (who am I kidding?) – often – boring wardrobe.
What do you think of Instaglam?  Did you get the same pieces in your Instaglam?