Shirt Block is a new monthly mystery subscription from Nerd Block that features 5 graphic tees each month – 2 black and 3 randomly colored shirts! Each block will have a value of $100 for the price of $29.99! You can also change your shirt sizes each month.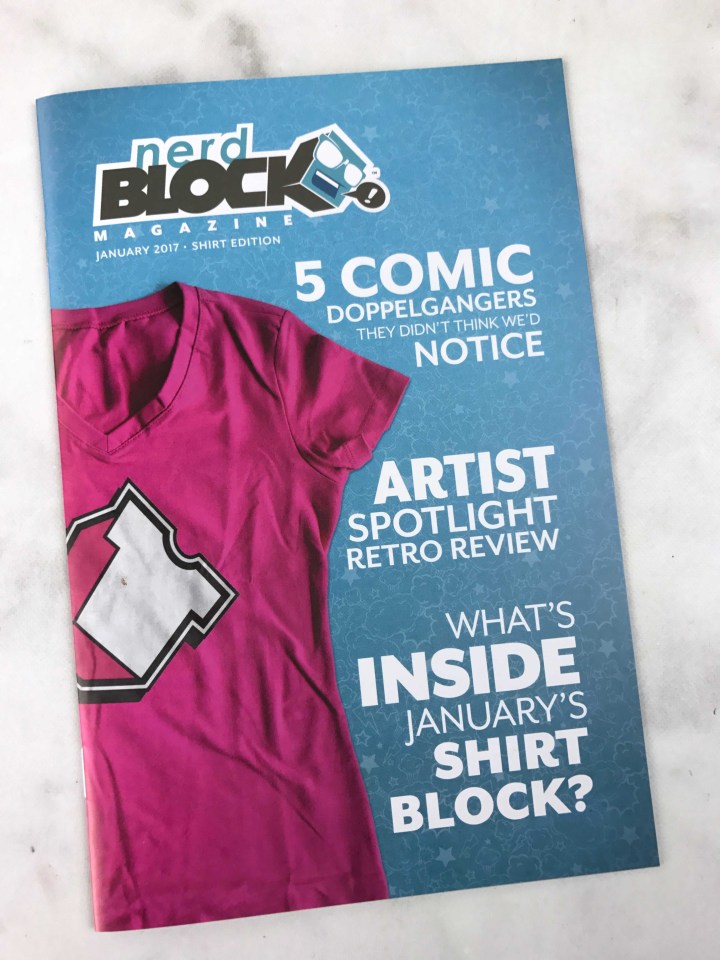 Nerd Block changed it up this month and created a magazine for Shirt Block instead of the usual information card.
DEAL: Save 15% on your first month! Use coupon code  HelloSub16. Enter this coupon after the green review order button. Choose a longer subscription instead of the code for better savings – and try EARLYBIRD20 for 20% off!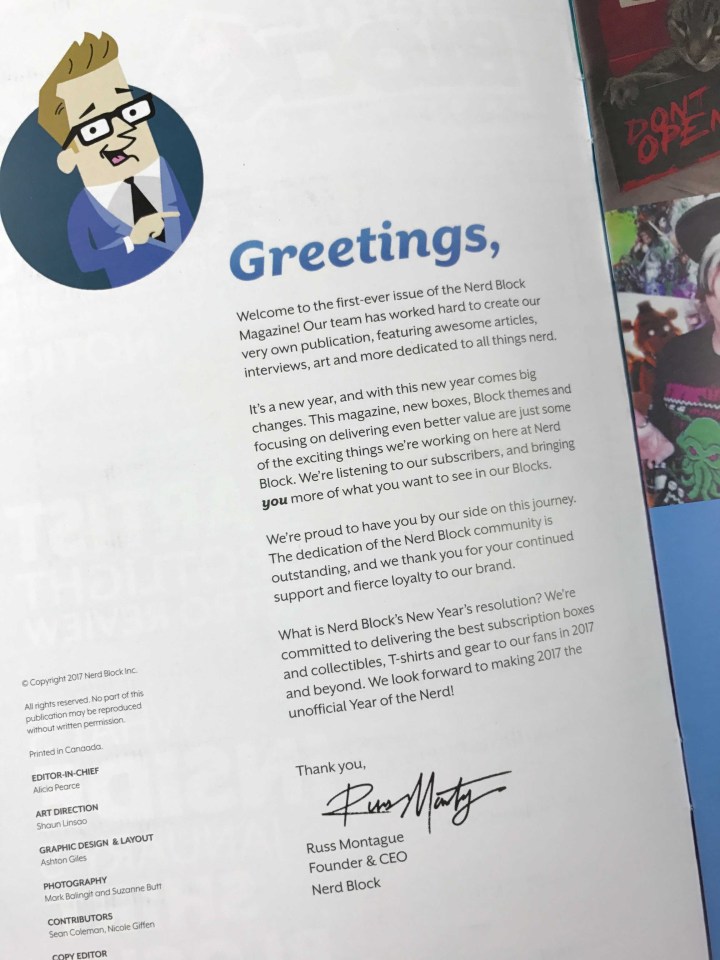 A short message from Russ, Montague, Founder & CEO of Nerd Block.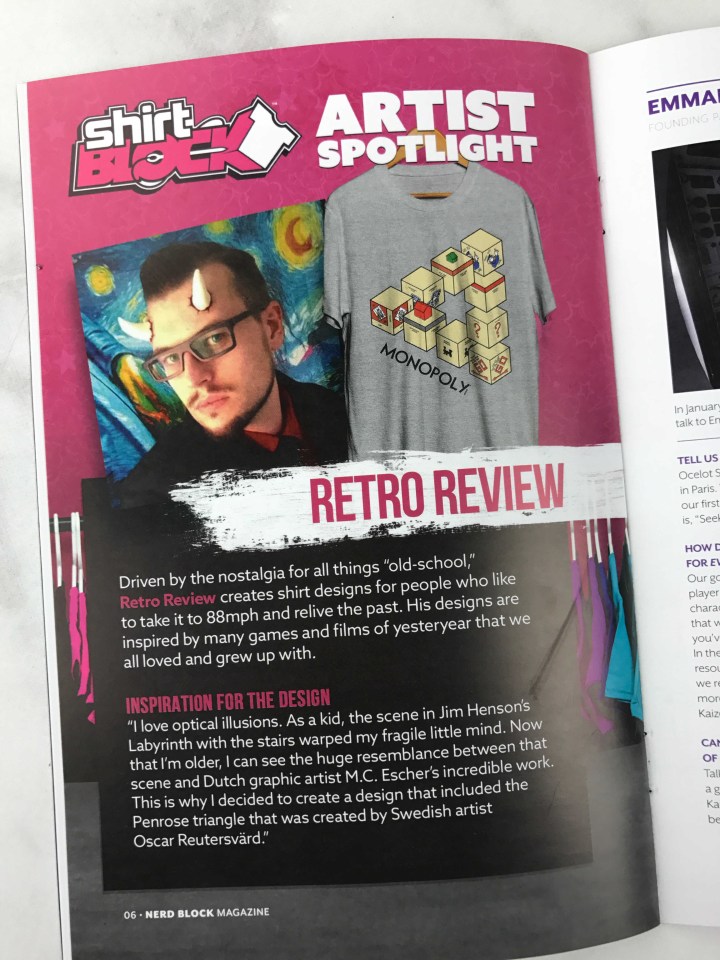 Every month, a new artist designs an exclusive feature shirt that subscribers receive as one of their 5 selections! This month's artists was RETRO REVIEW who loves to design anything "old school"!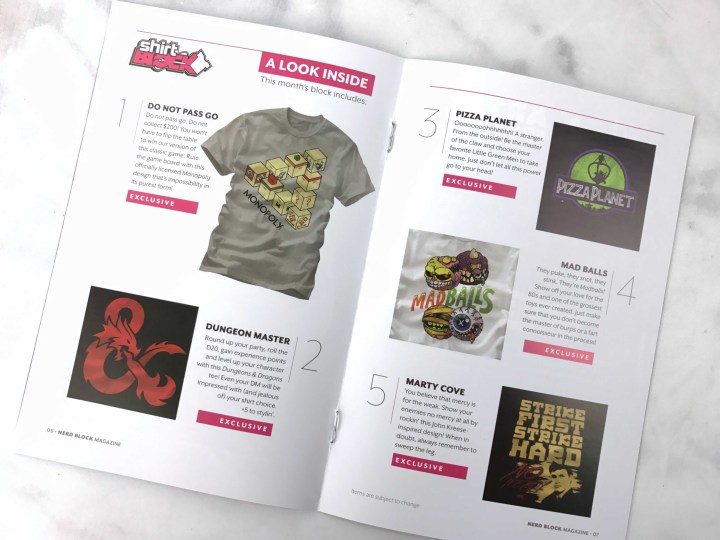 The centerfold gives you a list of all the T-Shirt designs and a short description of each. True to their word, this box included at least 2 black shirts.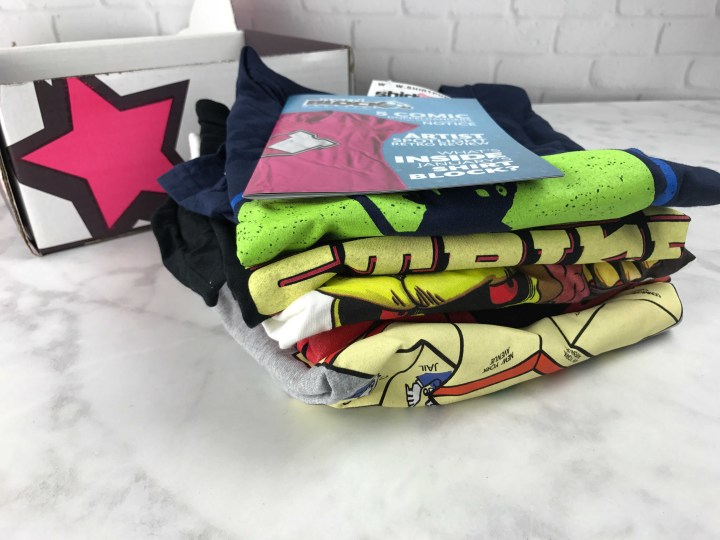 Everything in the January box! I love how wide a net they cast in selecting fandoms to include, drawing from gaming, television, movies, and even board games!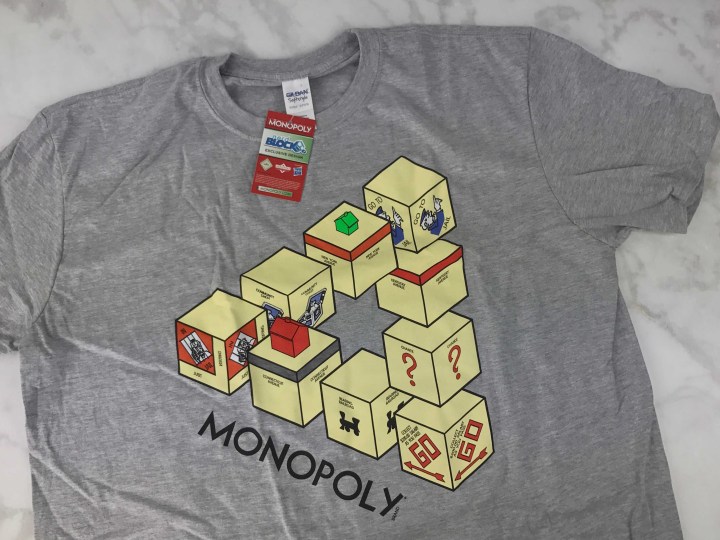 Do Not Pass Go Shirt – From this month's featured designer, it's double the dorkliciousness with an Escher-like take on Monopoly, plus it's a licensed design!
Dungeon Master Shirt: This exclusive design looked awful familiar (especially since my child was wearing a similar design as a night shirt). It's big and bold and is a fun shirt, even if you don't play Dungeons & Dragons, because the logo is so classic and recognizable (at least to fellow geeks!).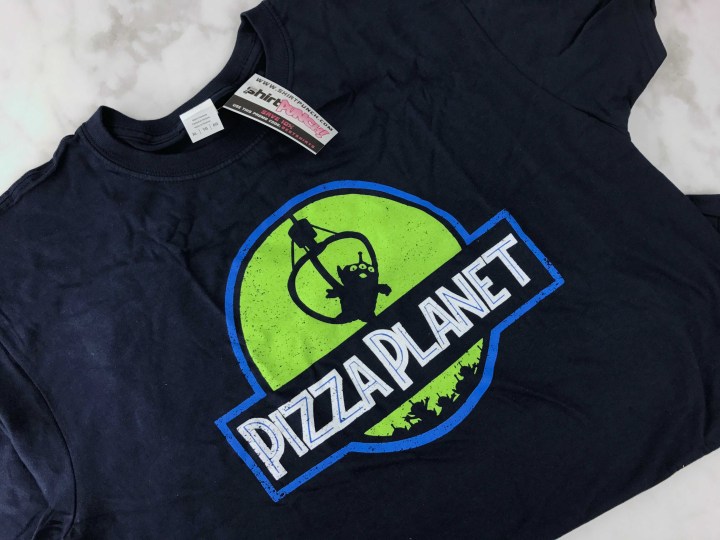 Pizza Planet Shirt: Absolutely my favorite shirt – it's THE CLAW! I suspect this one is going to get turned into a pillow for the couch because absolutely every member of my family wanted to get their hands on this design!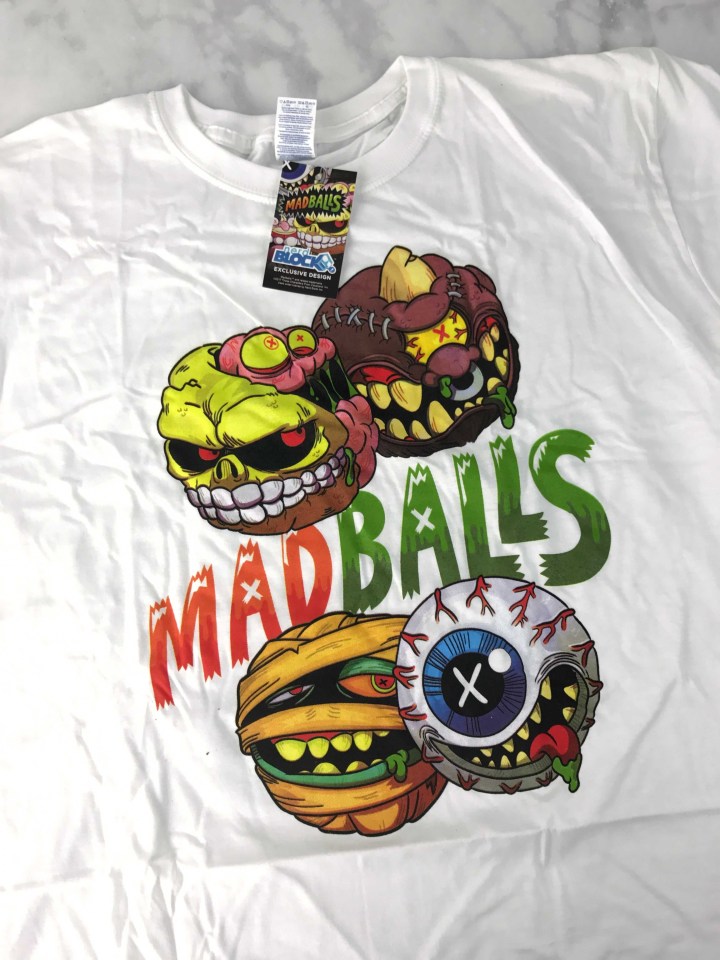 Mad Balls Shirt: This was not part of my 80s experience, which leaned towards Tiffany and Debbie Gibson (a few Garbage Pail Kids thrown in, but not this). This is grody!
Marty Cove Shirt: SWEEP THE LEG! My husband claimed this one ASAP. We actually got another Karate Kid shirt in a Nerd Block a couple years ago, and he's completely worn it out. We're excited to see this one.
We love the variety that comes in every Shirt Block installment, and my husband is especially a fan. With so many different designs you're likely to get one shirt you may not immediately recognize, but you are sure to get some that speak to you or bring up feelings of nostalgia. As for the shirt quality, these were all Gildan SoftStyle, which you will receive if you subscribe to the "fitted" version (we recommend!). If you subscribe to the non-fitted style you'll get the Gildan Heavy Cotton shirts. If you burn through shirts and love fandom tees, this subscription is a must-have!
What did you think of the items in this month's Shirt Block?