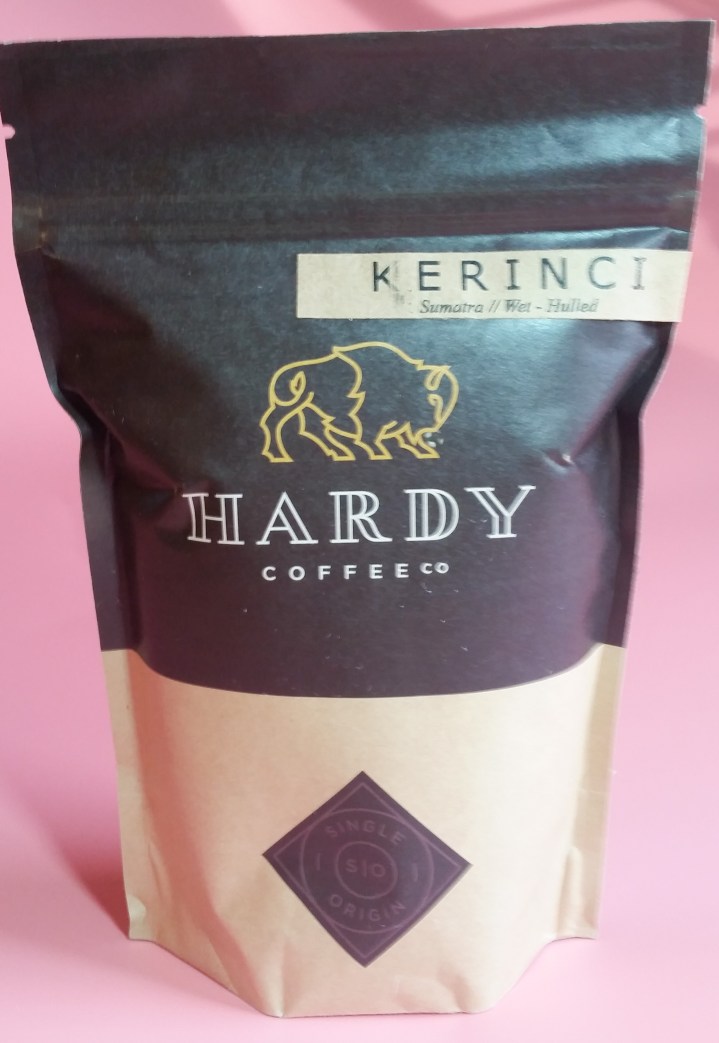 Hardy Coffee Co. promises "excellent, approachable coffee roasted in Omaha, Nebraska." They offer a number of subscription options, including one or two 12-oz bags of either their Benchmark blend, a decaf version of their Benchmark blend, or a Single Origin selection. Prices start at $16/month for one bag of the Benchmark blends or $18/month for one bag Single Origin; they also offer discounted prices for prepaying for multiple months.
I have been reviewing the Single Origin subscription and have been delighted at the variety of different beans, preparations, and roasts I've received.  This month's coffee comes from the Kerinci region in Indonesia, prepared using the wet-hulled process common to that region. (Unfortunately, my only gripe is that Hardy Coffee Co. doesn't give me this much information… just the coffee and the process name, as shown above… but I'm an expert Internet searcher.)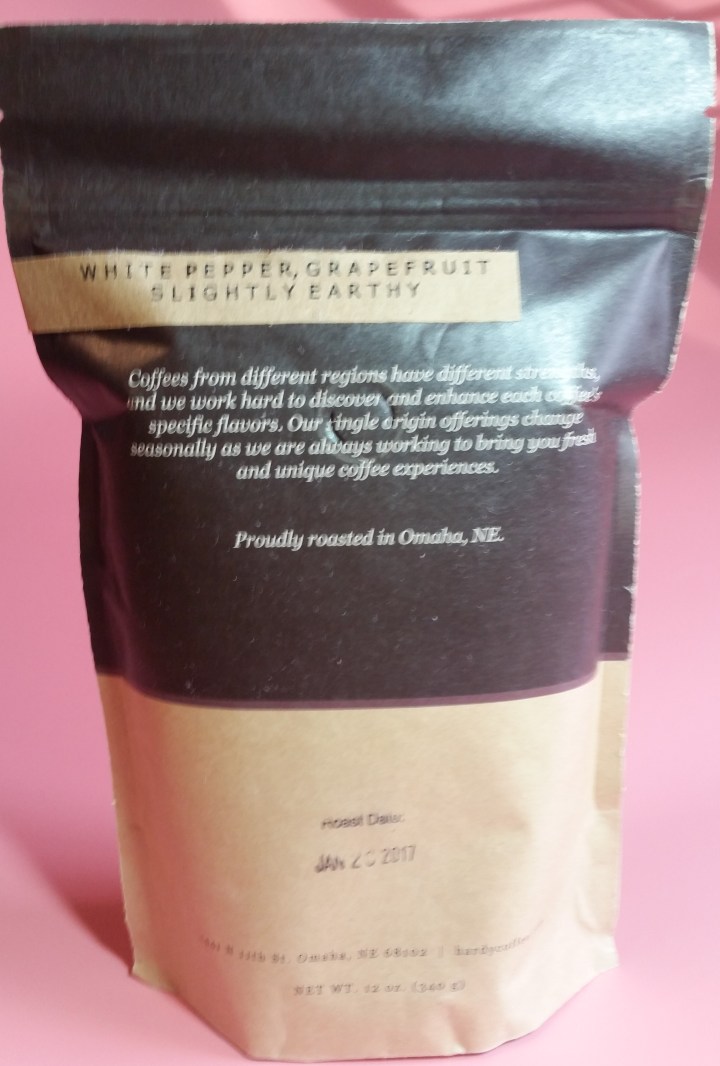 Here's the back of the bag – in addition to tasting notes, the bag indicates when this particular batch was roasted. Freshly roasted coffee is the best!

Here's a closer view of the tasting notes (with a little less glare) – white pepper, grapefruit, and slightly earthy. Sounds delicious!
Last, but not least, here's a picture of the beans – before and after grinding. I enjoyed this coffee – not sure I got an earthy note, I thought it may have seemed a little herbal… but maybe that's the pepper & grapefruit. Regardless of what the specific tastes were, the coffee was very tasty and I definitely enjoyed it.
Hardy Coffee Co. makes really nice coffee. I have definitely enjoyed the single origin subscription and the wide variety of coffees I've been exposed to. I'd recommend Hardy Coffee Co. to anyone who loves coffee and wants to try something new each month!
Have you tried Hardy Coffee Co.?