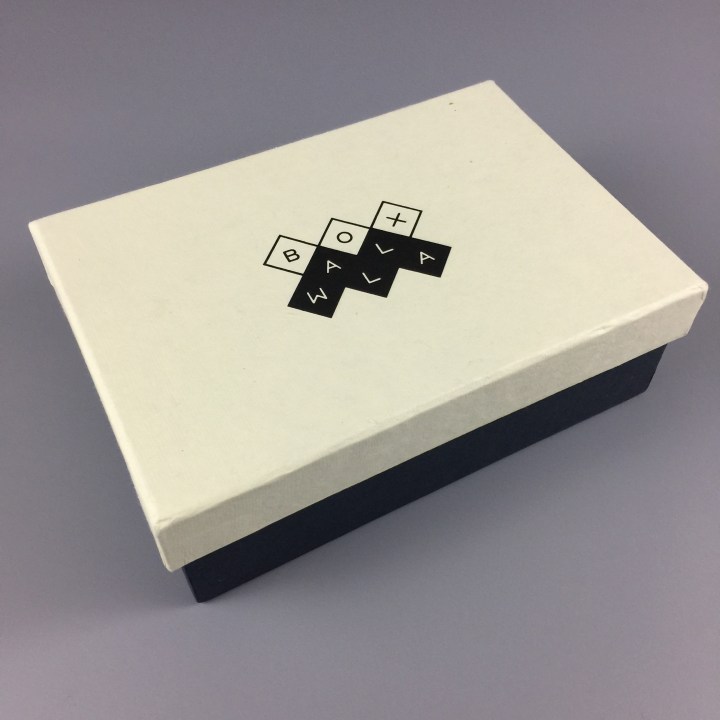 The Boxwalla December/January Film Box contains two films from The Criterion Collection; "Life is Sweet" and "Yi Yi." Both of these films had a family theme to them.
Boxwalla is a bit of an unusual subscription! You can select from one of four bimonthly themes – natural beauty, artisanal food, international film, or books! In Boxwalla, you'll be able to discover great artisans and artists from across the globe. The box itself is sort of like a luxe cotton rag paper covered box handcrafted by artisans in Rajasthan, India (none of whom are children). The outside indicates which box you received. It's extremely handsome and reusable.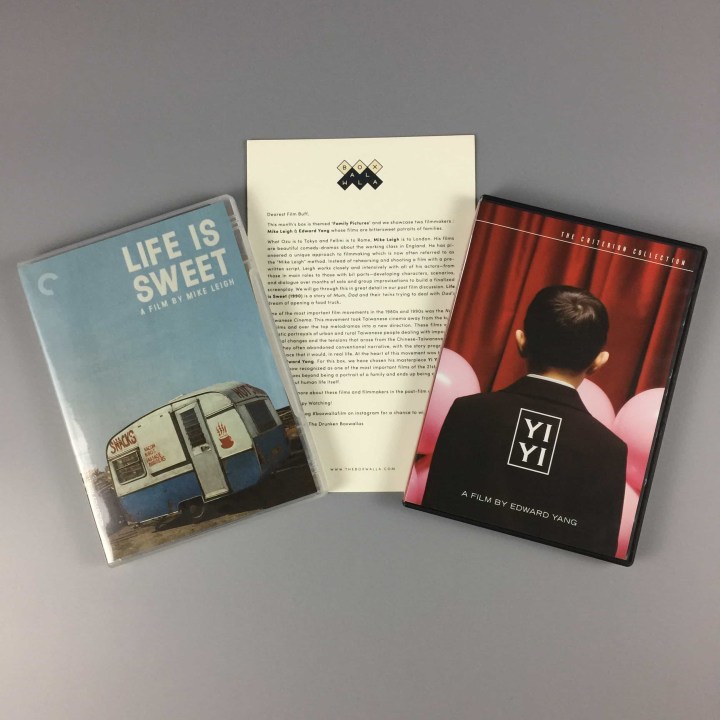 The contents of this wonderful box.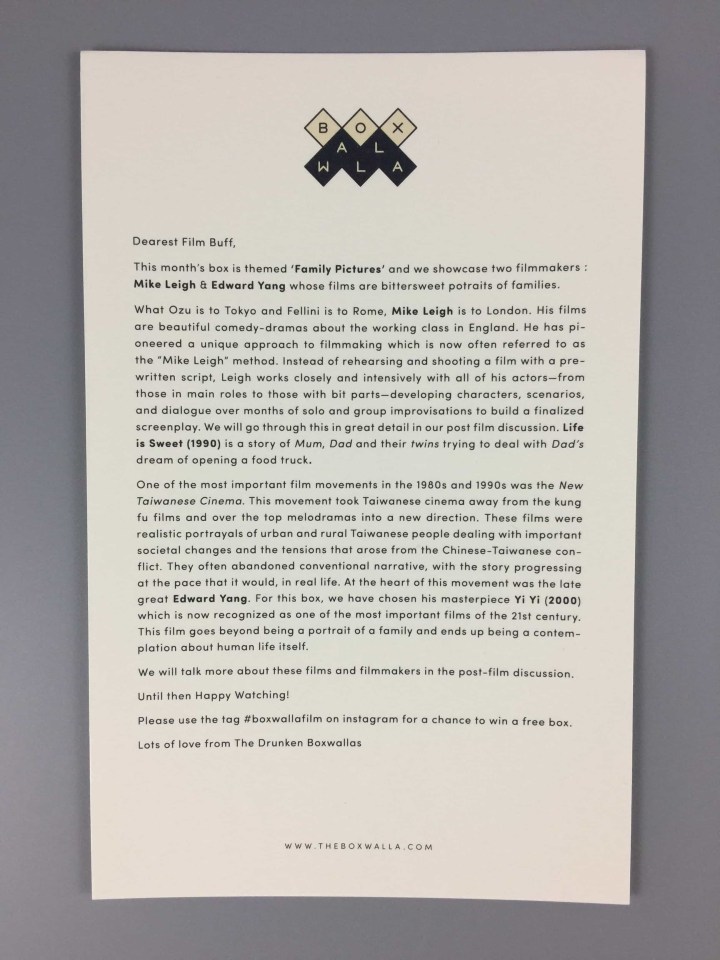 As the box opens you see the description from "The Drunken Boxwallas". It's a nice description and explains the film choices.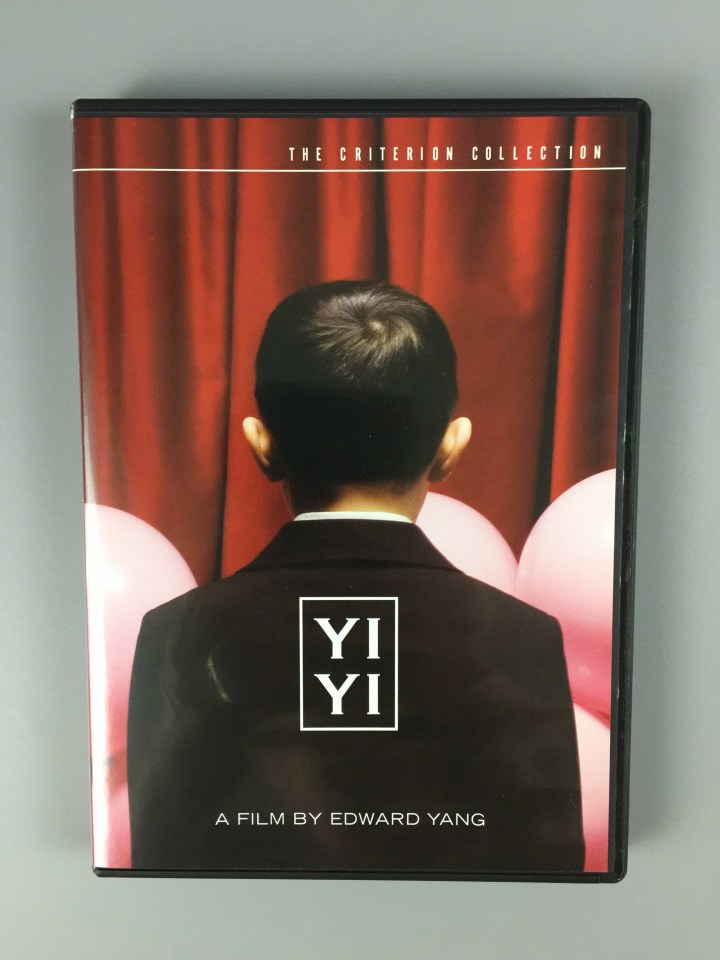 Yi Yi – $29.99.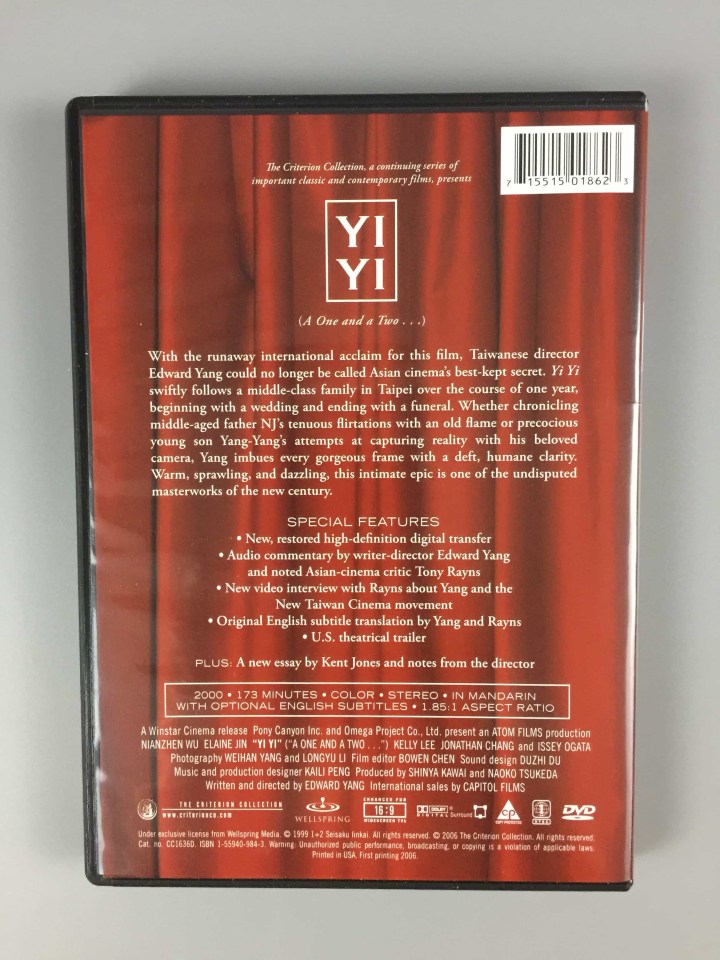 A film from Taiwan that follows many people from a family.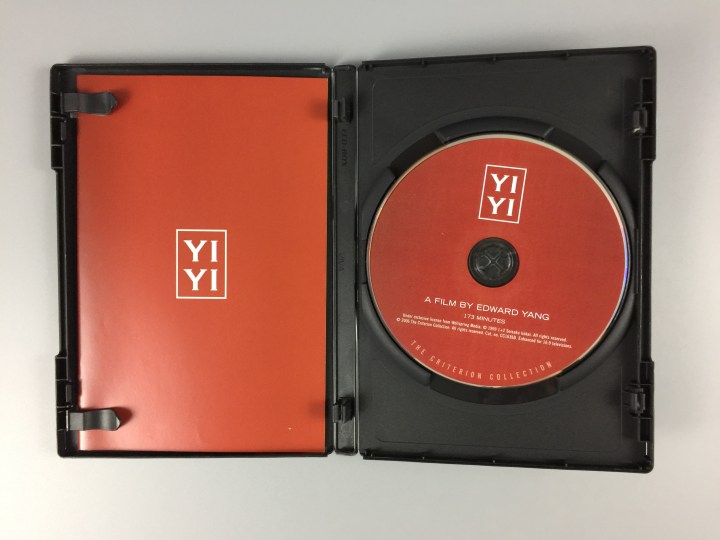 The extraordinary, internationally embraced Yi Yi (A One and a Two . . .), directed by the late Taiwanese master Edward Yang (A Brighter Summer Day), follows a middle-class family in Taipei over the course of one year, beginning with a wedding and ending with a funeral. Whether chronicling middle-age father NJ's tentative flirtations with an old flame or precocious young son Yang-Yang's attempts at capturing reality with his beloved camera, the filmmaker deftly imbues every gorgeous frame with a compassionate clarity. Warm, sprawling, and dazzling, this intimate epic is one of the undisputed masterworks of the new century.
This film was shot well but I feel like it could have been much shorter. The characters never really piqued my interest and really made for a movie that really dragged. It's nearly three hours and feels even longer.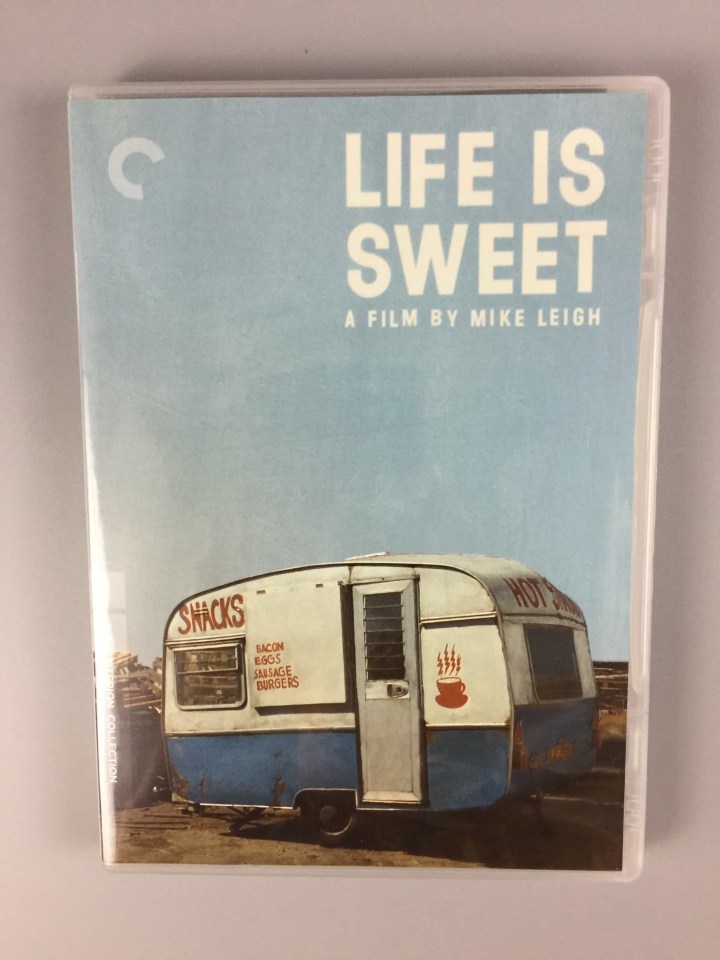 Life Is Sweet– $20.01.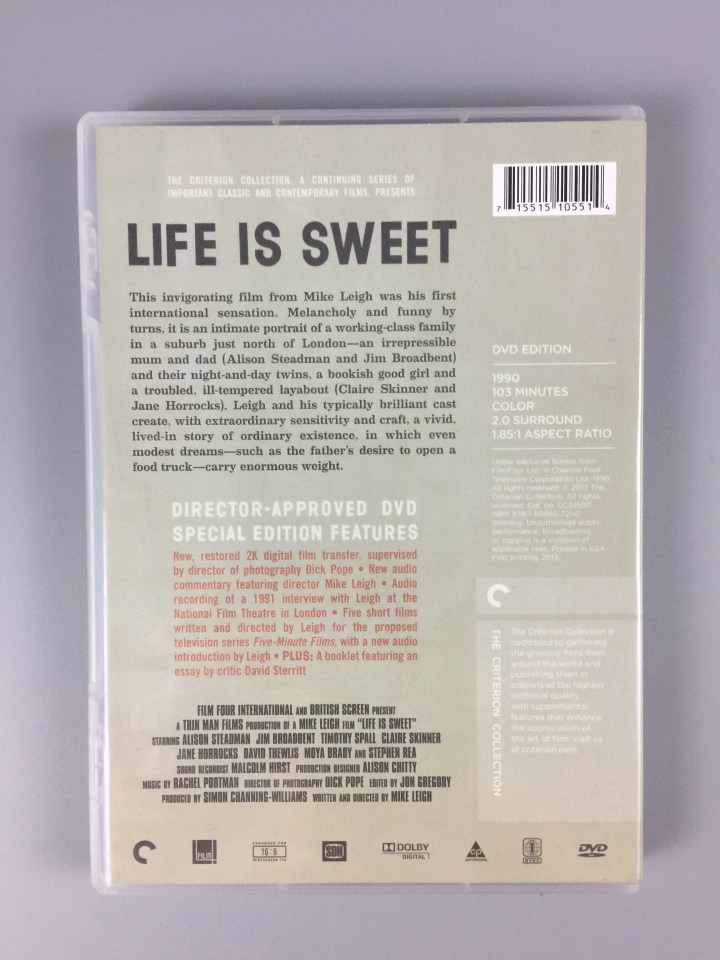 A film about a family who has varied goals in life and how they chase those dreams and exist together.
This moving film from Mike Leigh (Topsy-Turvy) is an intimate, invigorating, and amusing portrait of a working-class family in a suburb just north of London—an irrepressible mum and dad (Alison Steadman and Jim Broadbent) and their night-and-day twins, a bookish good girl and a sneering layabout (Claire Skinner and Jane Horrocks). In it, Leigh and his typically brilliant cast create, with extra­ordinary sensitivity and craft, a vivid, lived-in story of ordinary existence, in which even modest dreams (such as the father's desire to open a food truck) carry enormous weight. Perched on the line between humor and melancholy, LIFE IS SWEET is captivating, and it was Leigh's first international sensation.
I really had a good time watching this film. Each character brought their own level of interest to the film. I liked that this was a glimpse into one family's life and there was no real definitive end as their lives all continue. There is a lot going on in this film and it was put together so masterfully. An absolute pleasure to view.
For the movie buff, Boxwalla has you covered. Movies from the Criterion Collection and showcasing some of the greats in the film industry.