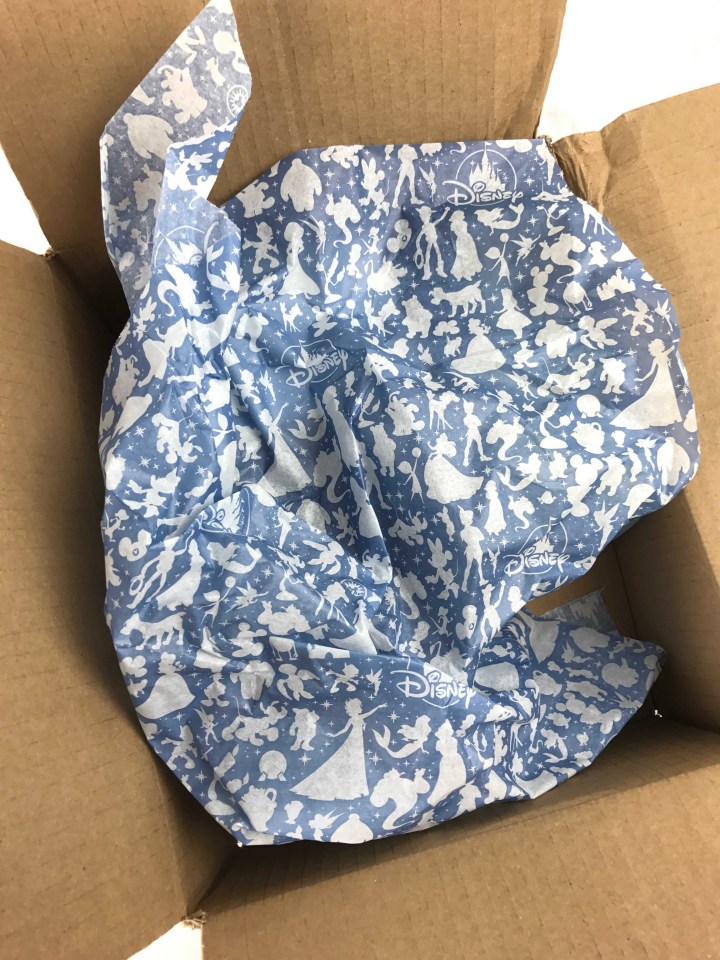 Disney Park Pack – Holiday Edition is a monthly Disney ear hat ornament subscription box from the Disney Store.
Every month, you'll receive a fully-sculptured ear hat ornament with the bottom of the ornament featuring the month's artist's signature. It also comes with a satin ribbon for hanging. Subscriptions are available for $29.99 per month.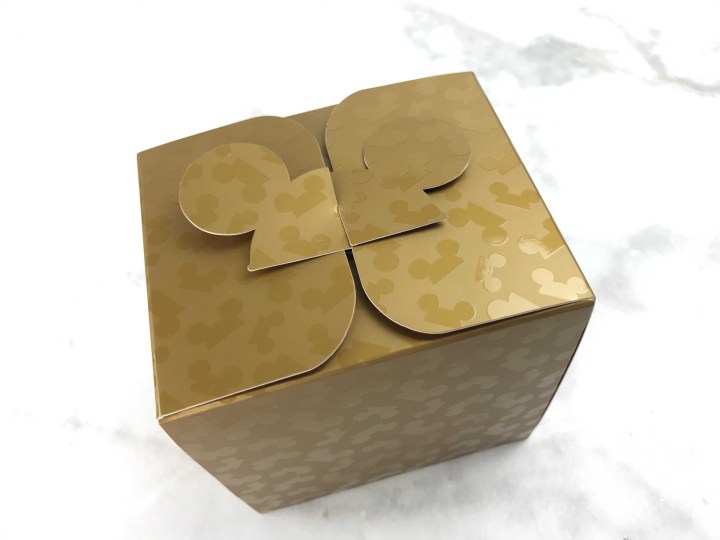 The box comes in a special blind box presentation package and has limited availability. The top closure looks like the outline of a hat ornament! It's a super pretty box and fun to open.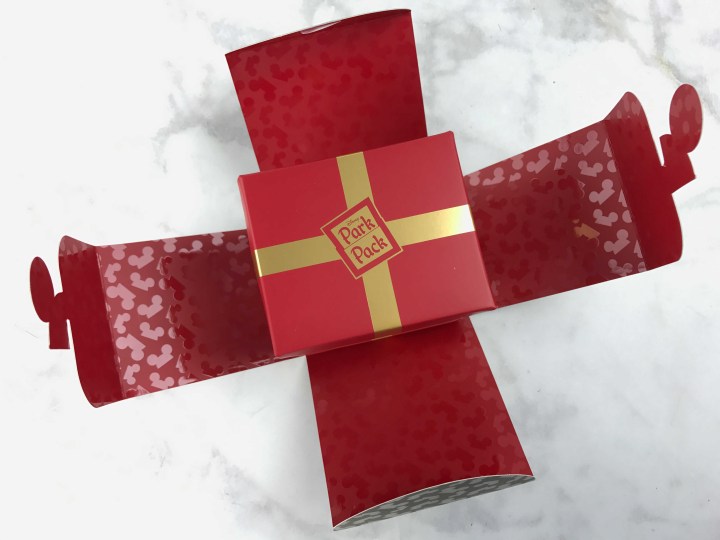 The outer box unfolds to reveal the ornament. Disney Mickey Ear Hat Ornaments are crafted from resin and feature iconic elements of the characters and themes they represent. The regular ear hat ornaments are typically $24.99 and can be quite elaborate.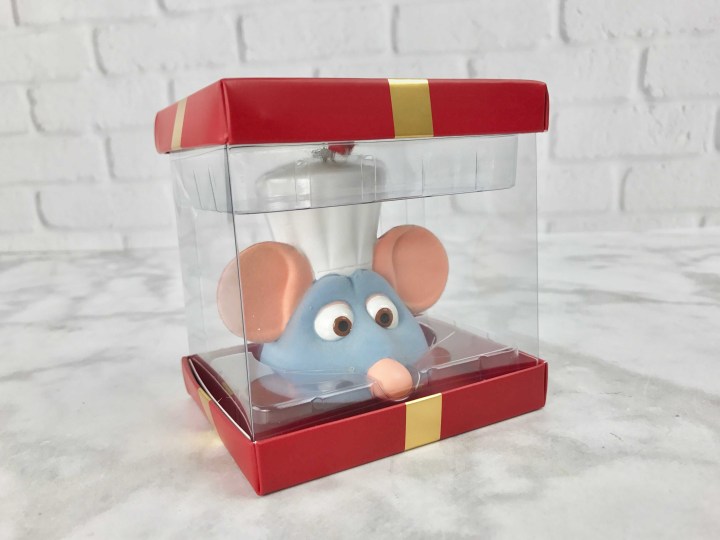 This ornament packaging is great – save them all to store your ornaments neatly when it's not the holiday season (they are molded to fit that particular ornament!).
The inner box has the satin ribbon through the top.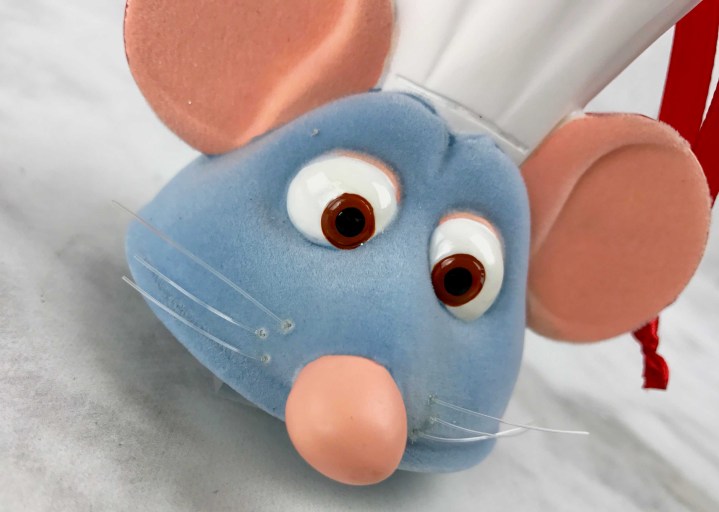 It's Remy (or Little Chef) from the movie Ratatouille! His face and ears are flocked and he has whiskers that stick out!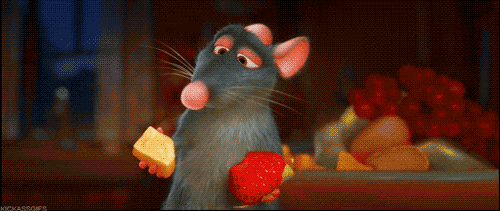 We love this movie so much – it celebrates the joy of food! Is there anything more delightful than discovering a new flavor combo?!
The satin ribbon attaches to the top of the ornament with a little lobster clasp and you can remove it if you would like to display it on a shelf.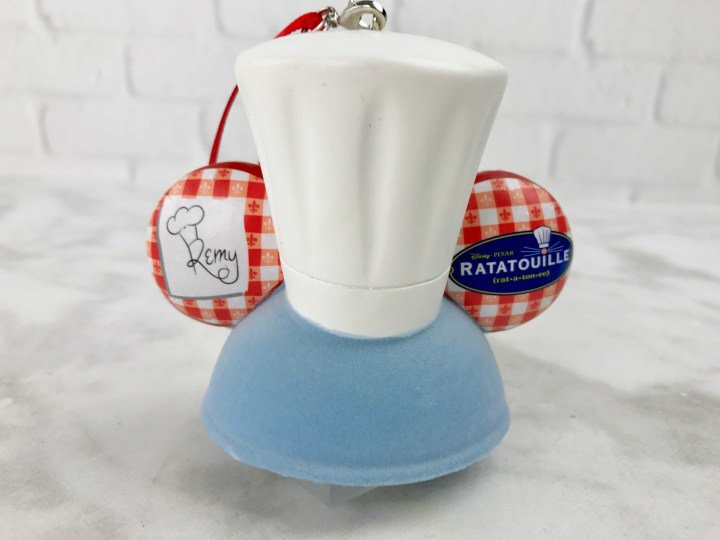 The back of the ornament bears Remy's signature. ?‍?
I love the traditional red and white check on the back of the ears!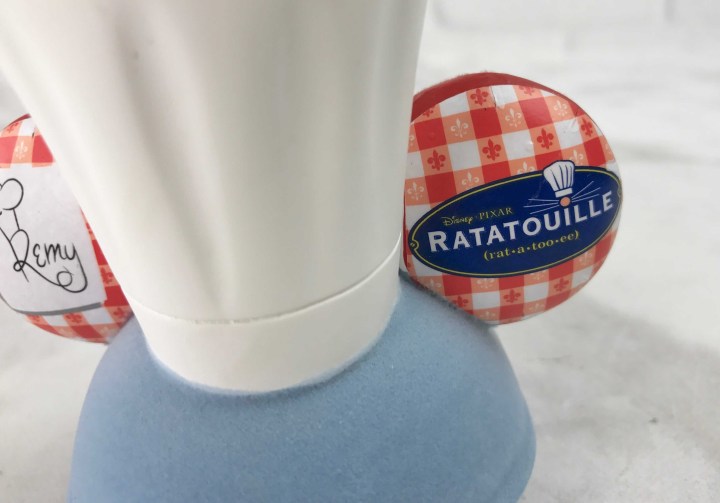 Noting what movie this is from on the other ear is a first for this subscription!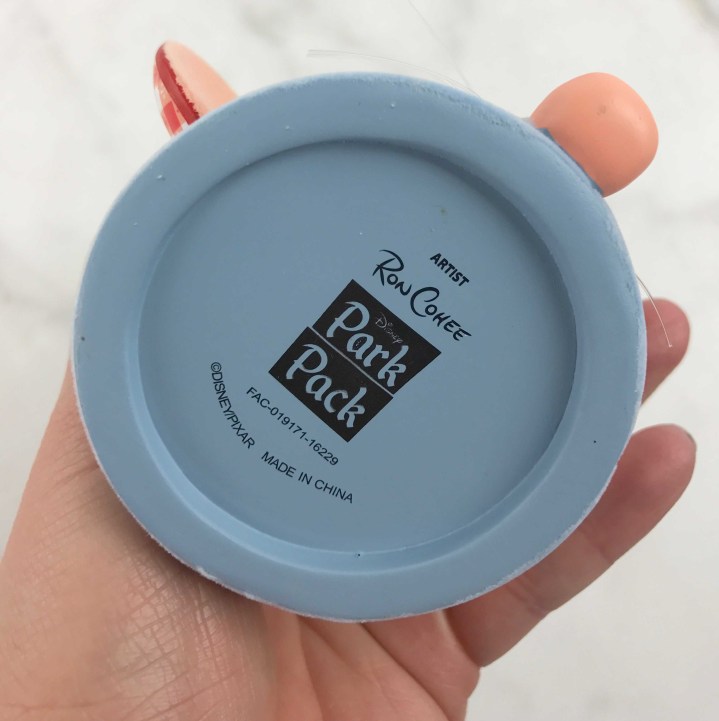 The artist this month is Ron Cohee! You should totally check out his blog.  I ❤️ Leia & Wicket!
Remy reminds us that food can transport us to another place and time!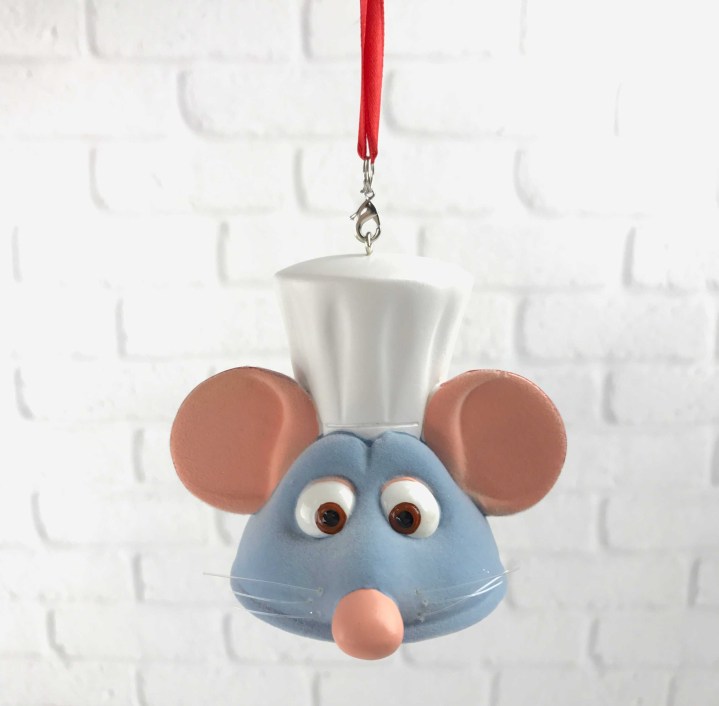 He's so sweet! What a hit!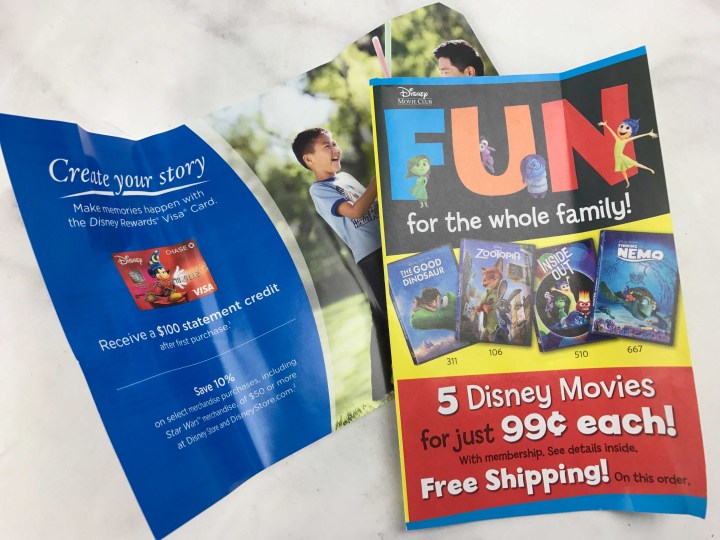 Included in the box was a slip for Disney Visa and a Disney Movie Club offer.
I still wish this subscription came with a little something extra (like a collectible postcard or print) plus explanations and background on the process of creating the ornament. But where else am I getting a Remy ornament?! Our tree is going to be ah-mahz-ing in 2017!
Visit Disney Park Pack – Holiday Edition to subscribe or find out more!