ToGoSpa Society is a monthly replenishment and surprise subscription by ToGoSpa. With ToGoSpa Society, you'll get either 6 ($25), 15 ($40), or 30 pairs ($64) of Eyes by ToGoSpa plus The Benefit, a monthly surprise from ToGoSpa or their selected brand. The Benefit is always valued at $20-$50 and is a high quality spa item.
ToGoSpa ships in a USPS priority mail box so it always gets here really fast. I love that.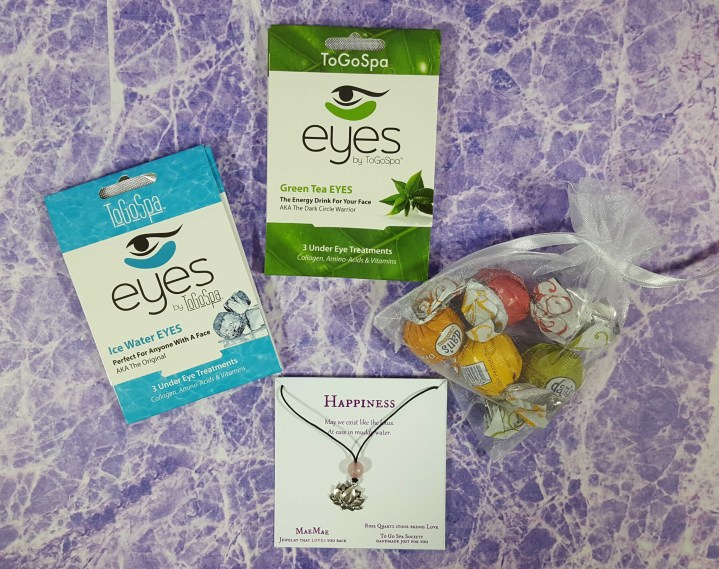 ToGoSpa has a smaller Mini Box, which is great for those of us that don't have a chance to use our EYES every day. This is everything in the December Box, which includes 4 packs of EYES plus the benefit.
The Benefit this month is a necklace from Mae Mae Jewelry ($28).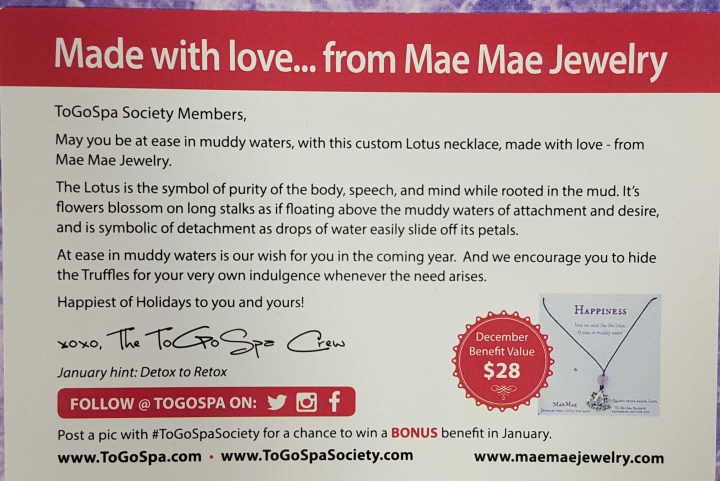 The information card details the Benefit item including its benefits and suggestions for use.
DEAL: Save 15% with coupon code hello15.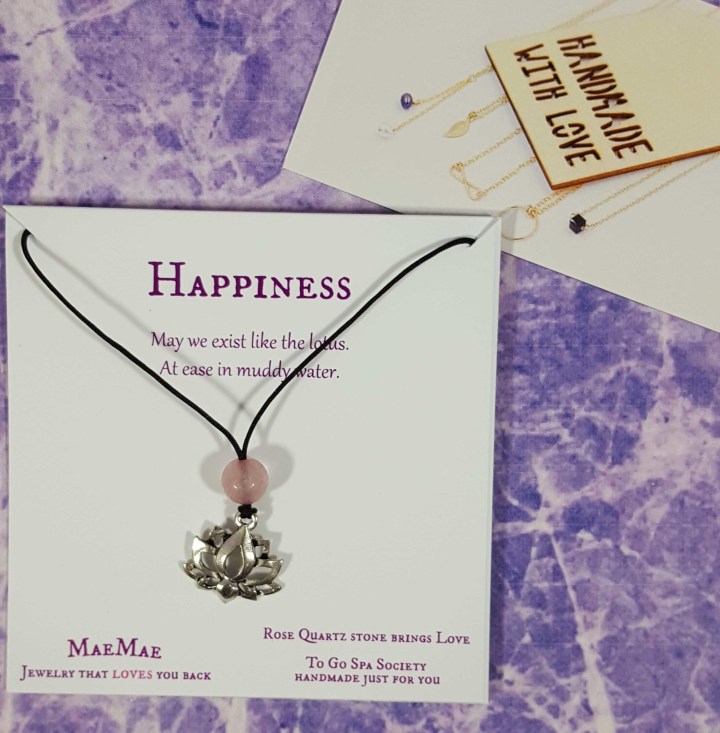 This is so pretty and delicate. I'm a simple jewelry kind of girl and this goes right along with that. I plan to wear this all winter and it will keep me centered and smiling all day long.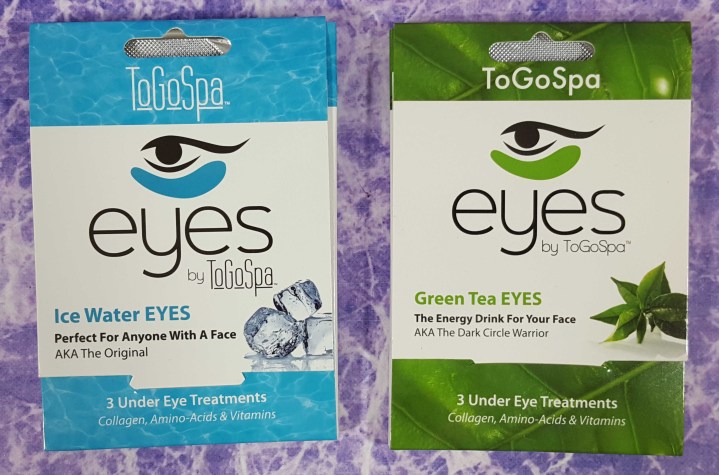 I received 2 different types of Eyes by ToGoSpa: one pack each of Green Tea and Ice Water.
These are super hydrating and are activated by your body temp! EYES are collagen gel pads with Hyaluronic Acid, Vitamins C & E, and nutrients. Each different type has a different composition to provide different benefits. Green Tea works on the dark circles under your eyes and Ice Water is the Original and perfect for everyone. I love the Green Tea EYES and grab those whenever I have them first. Being the mom of two very active boys I feel like I always have dark circles under my eyes so I will be using these right away.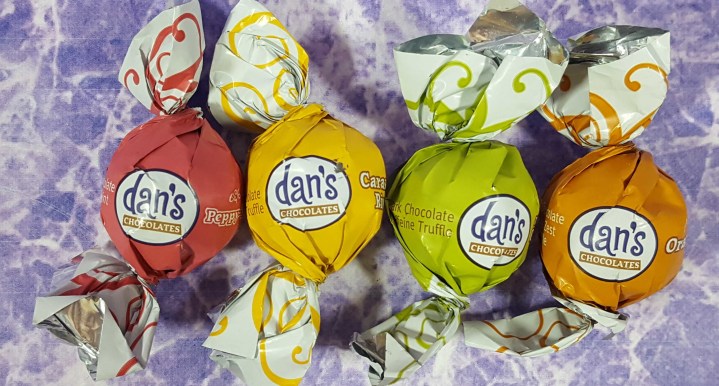 ToGoSpa sent and extra goodie for the holidays with some Dan's Chocolate Truffles. They suggest you stash them away for your own personal indulgence and that is totally what I'm going to do. I will not be sharing the chocolate.
I love using my ToGoSpa eyes and the refreshing feeling they give me. The benefit and extra this month are so perfect for a cold December day and I'm going to wear my necklace and eat my chocolate and be so happy in front of a fire. With the nights getting longer I'm going to need to freshen up my eyes and get that good cool feeling back. I can't wait!
Have you tried ToGoSpa?