My Texas Market is a monthly subscription that sends a curated collection of small batch artisanal goods produced in Texas to your home. I was so excited to receive this box! As someone who moved to Texas a few years ago, I have come to believe that all things are better in Texas, and what better way to prove it than to sample some local fare?
The theme for December 2016 was Home for the Holidays! I couldn't wait to see what My Texas Market included in this box!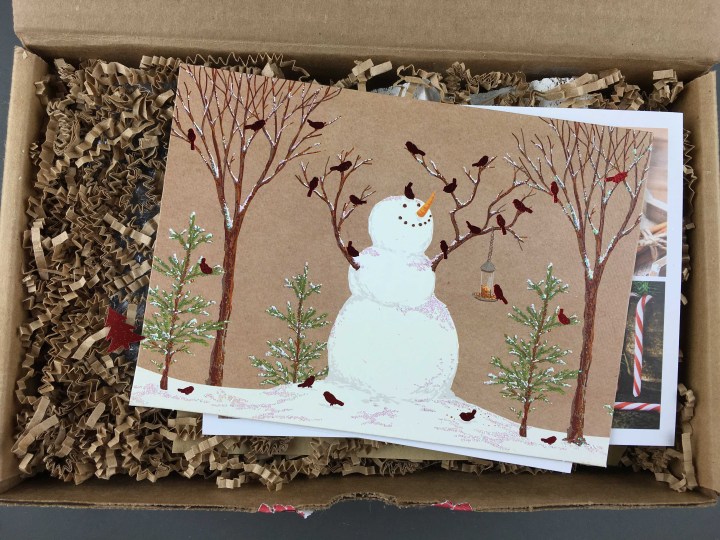 DEAL: Save 10% on your first box! Use coupon code 10FIRST.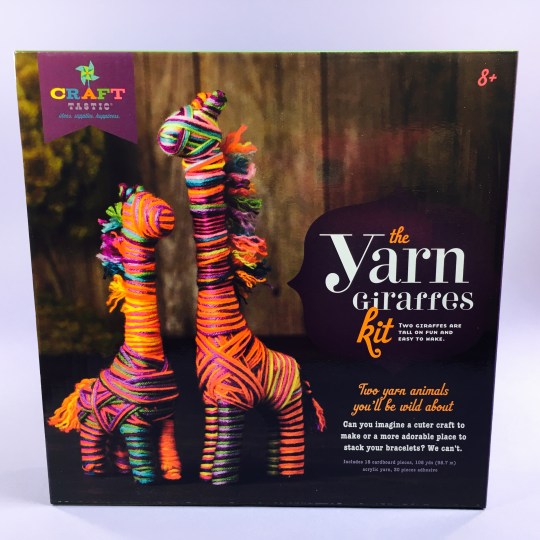 Everything looked fantastic!
I love how My Texas Market sources small batch, artisan goods from farmers' markets and local Texas businesses each month and gives 10% of their profits to the Houston Food Bank!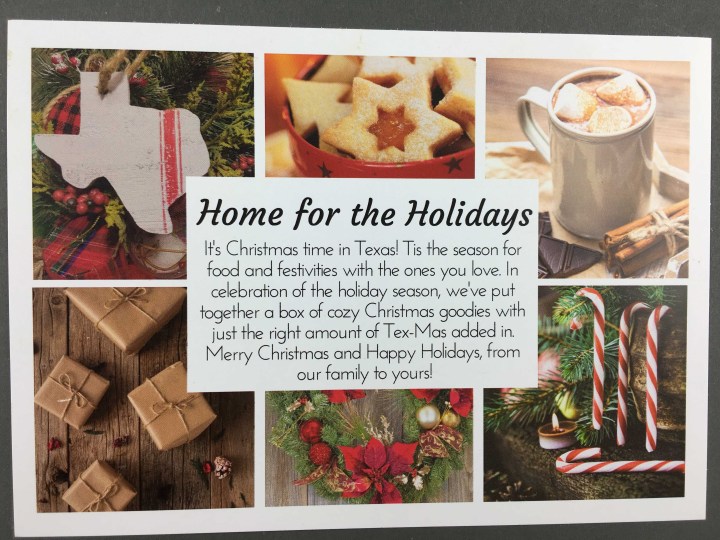 I know that my family is ready for Christmas in Texas! Our tree is up, presents are starting to appear under the tree, and my oldest child is telling my youngest that Santa will come down our chimney on Christmas Eve, leaving presents for her to find on Christmas morning. I'm not sure how much of it she understands, but she gets excited every time my son mentions the word, "toys."
December's box contains marshmallows, an ornament, peppermint chocolate sauce, soap and jam. How festive!
I thought the enclosed Christmas card was gorgeous. I'm not sure that we'll be able to make a backyard snowman anytime soon in central Texas, but I thought the sentiment was lovely.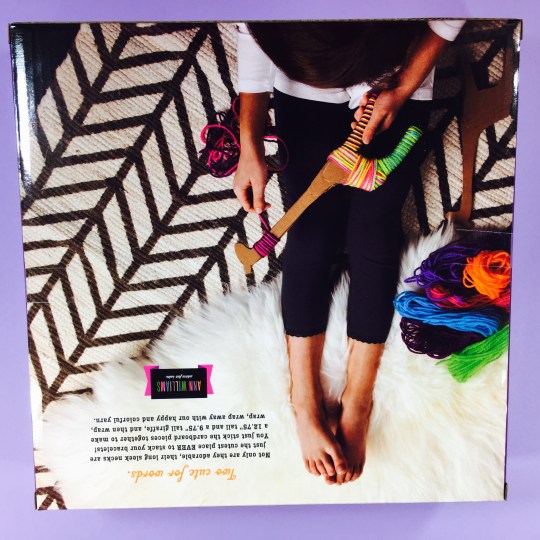 I love Kuhdoo's Holiday Cheer Soap ($6)! Made from coconut oil, honey, oatmeal, Shiner holiday cheer beer and fragrance, this soap felt smooth and moisturizing and smelled fantastic! Don't worry if you're not a beer fan, though; I couldn't detect any beer smell in this.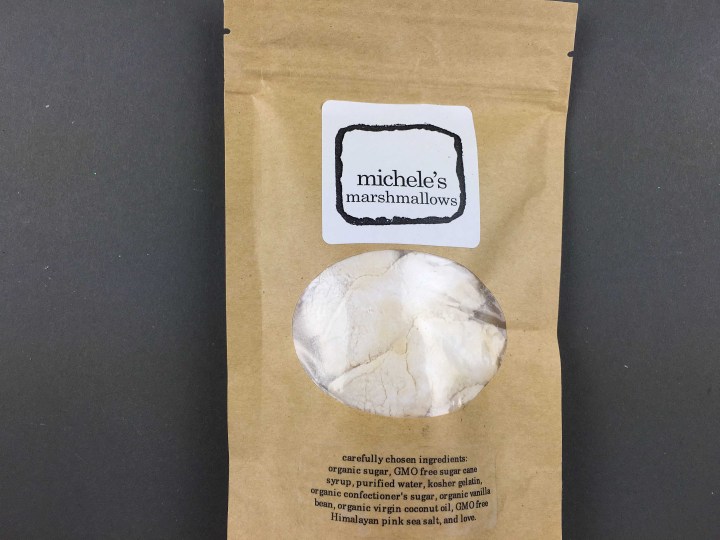 Michele's Marshmallows ($8 based on the cost of 4 bags) are, hands down, the best marshmallows I've ever had. It's not even close. Yum!
Light, fluffy and incredibly delicious, I never knew how good marshmallows could taste. Until now. Made with organic ingredients by a mom who wants the best for her kids, these are safe, decadent treats for the entire family to enjoy.
I loved the rustic spirit embodied by Bleu Willow Market's Texas Wooden Ornament (price unknown). Produced from reclaimed fences and painted with chalk paint, this ornament will be a welcome addition to my family's Christmas tree.
Jammit Jam's Cherry Clove Cabernet Seasonal Whole Fruit Jammit ($8) is fantastic.
Although Jammit Jam describes a number of different uses for this concoction on their bottle, I'll be ignoring all of them. This is wonderfully decadent all by itself! It tastes just like my poached pears, with the exception of cherries instead of the pears themselves. In other words, it's the perfect dessert all by itself. Sure, you could add ice cream or whipped cream or serve it alongside meat or cheese, but why bother? I'm eating it straight out of the jar! Mmm!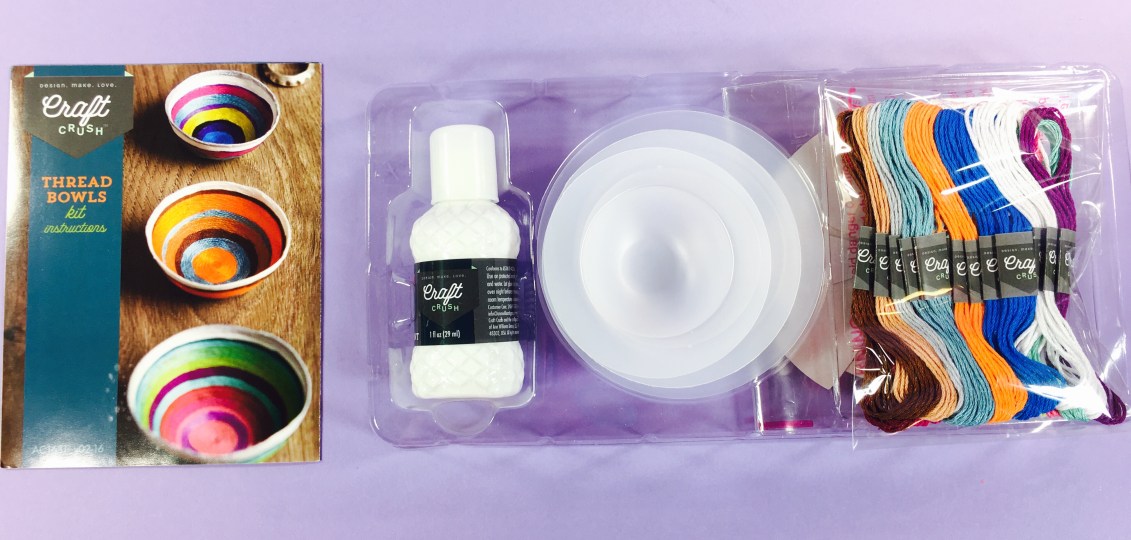 Barton Table's Peppermint Chocolate Sauce ($9.99) was equally good. Made in Austin, Texas, this thick chocolate sauce can go from thick to thin by changing its temperature.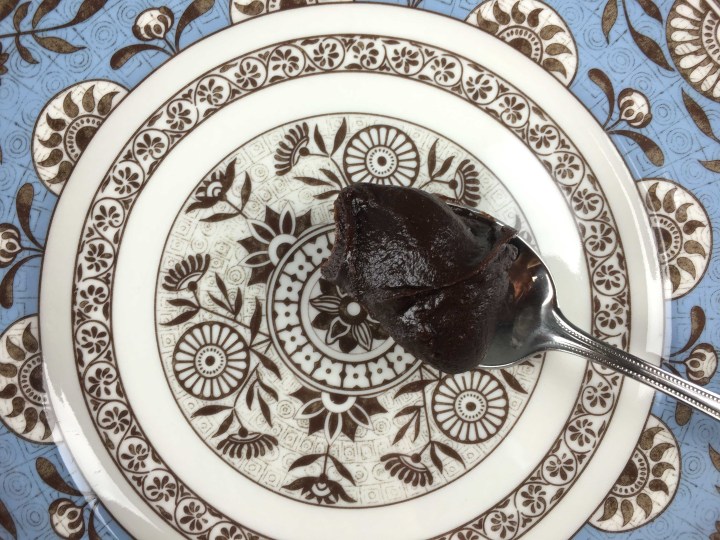 Although decadent by itself, it would also make a fantastic addition to a scoop of Amy's Ice Cream!
My Texas Market is one of my favorite subscription boxes! Texas has so many great makers, and I think that the individuals behind this box do a great job each month selecting different artisan products from across the state. I can't wait to see what they send next month!
Have you tried My Texas Market? What did you think of this month's selections?