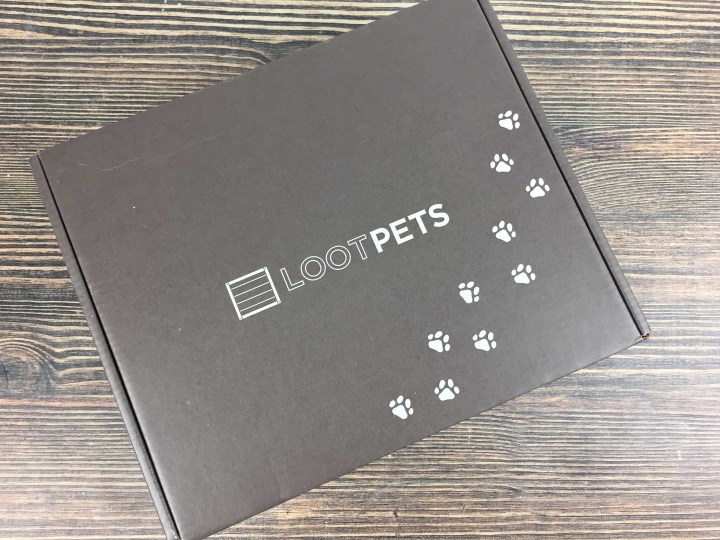 Loot Pets is a monthly dog subscription box from Loot Crate! Every month they select an assortment of geeky gear for your dog that matches the Loot Crate theme for the month.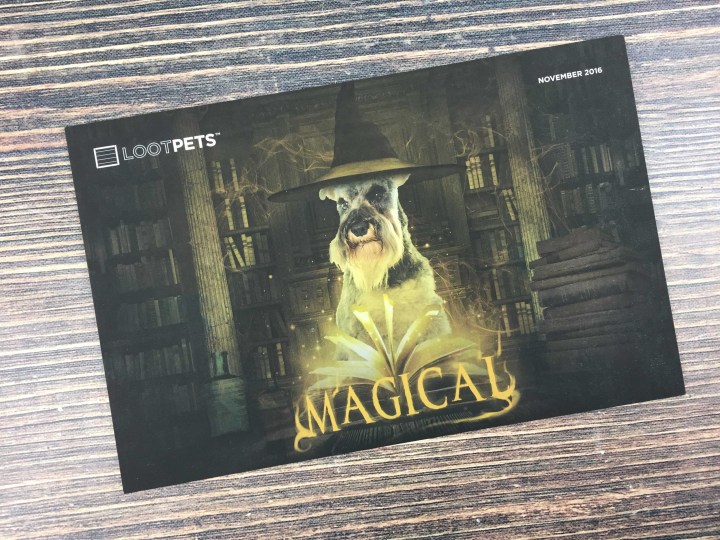 DEAL: Save $3 on your first month with coupon code SAVE3 or, save 10% on your entire subscription with coupon code HELLOSUBSCRIPTION!
This month's theme was MAGICAL! We loved this as soon as we saw it – the wizard pup looks just like Lindy!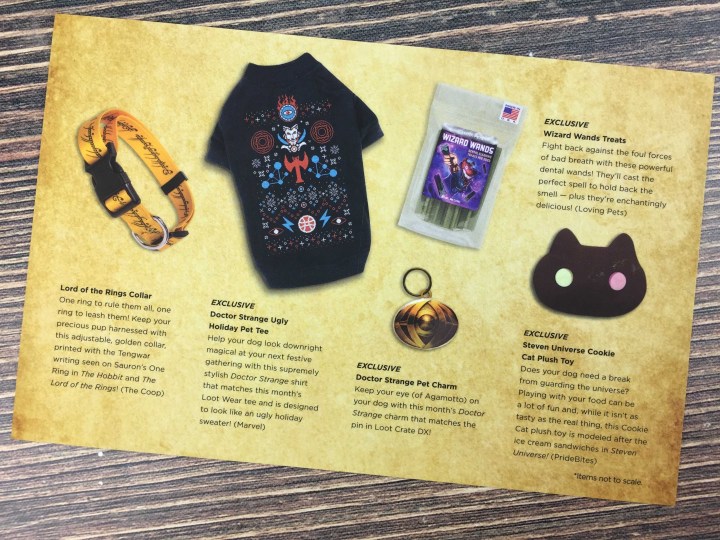 Loot Pets has an information card that shows the items included in the box. The overall theme and the wearable match the human Loot Crate for the month.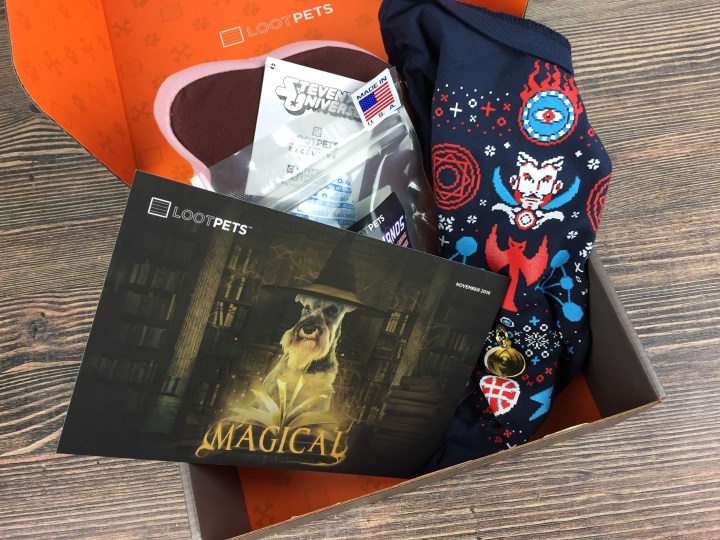 Everything in the November Loot Pets box!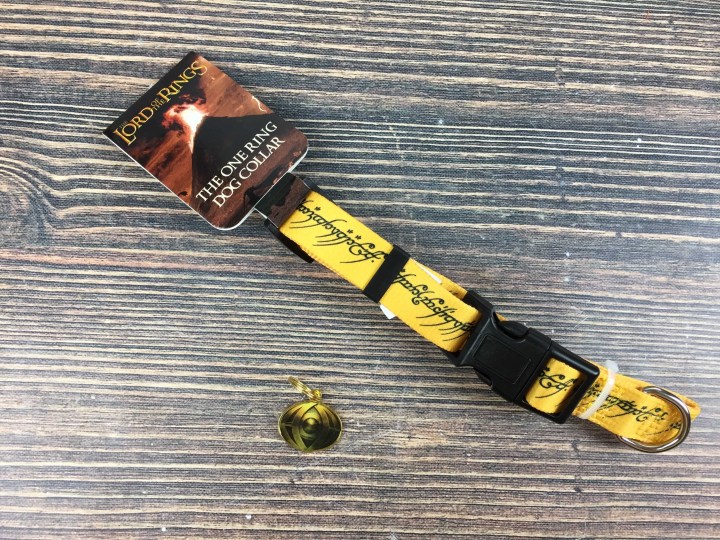 Lord of the Rings Collar: Love this collar. It is made of midweight nylon webbing with a quick release collar (required at many kennels, playgroups, etc).
Doctor Strange Pet Charm: a rendition of the Eye of Agamotto for your dog! Our dog likes having a charm on her collar in addition to her tags – it helps her make music when shes subtly asking for something.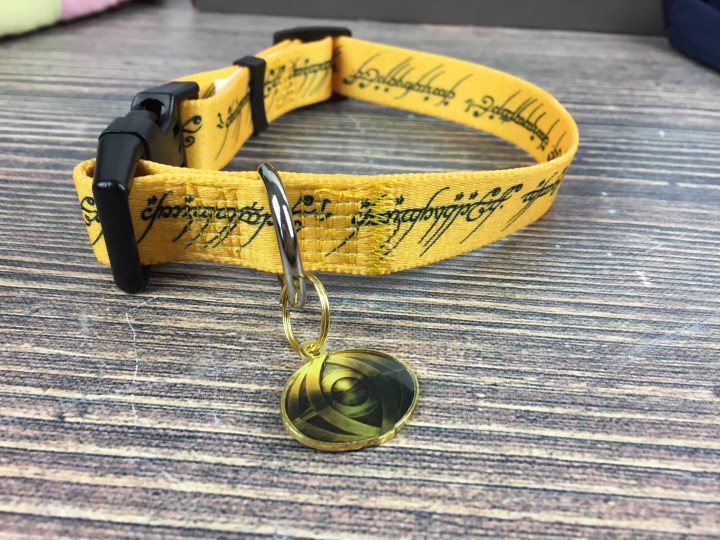 This is one of our favorite Loot Pets items of all time! The One Collar is perfect for our dog! Rest assured, she remained fully visible, with no noticeable changes in demeanor.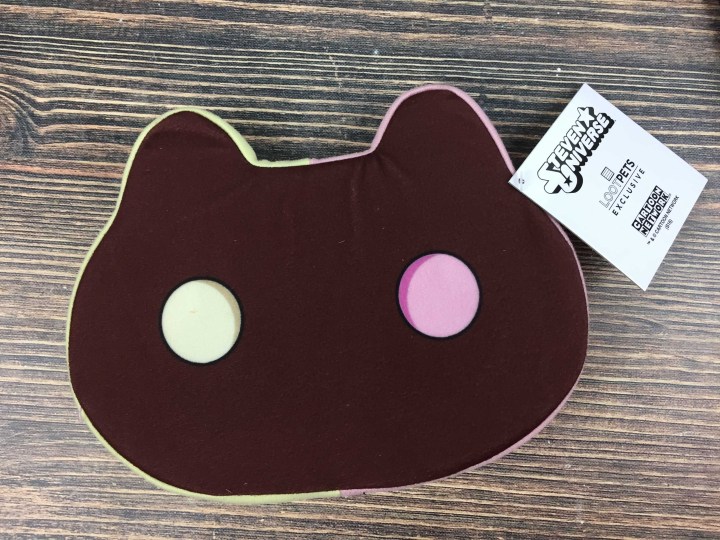 Steven Universe Cookie Cat Plush Dog Toy: This is supposed to be like an ice cream sandwich. It's flat, about 1.5 inches thick, and I don't know of any dogs who would play with it.
Wizard Wands Treats: The treats are usually a win for us but we don't give our dog the "green" treats. Too many gastrointestinal issues. Neat idea but a pass from us. As usual, Loot Pets always has great original packaging in line with the theme of the box.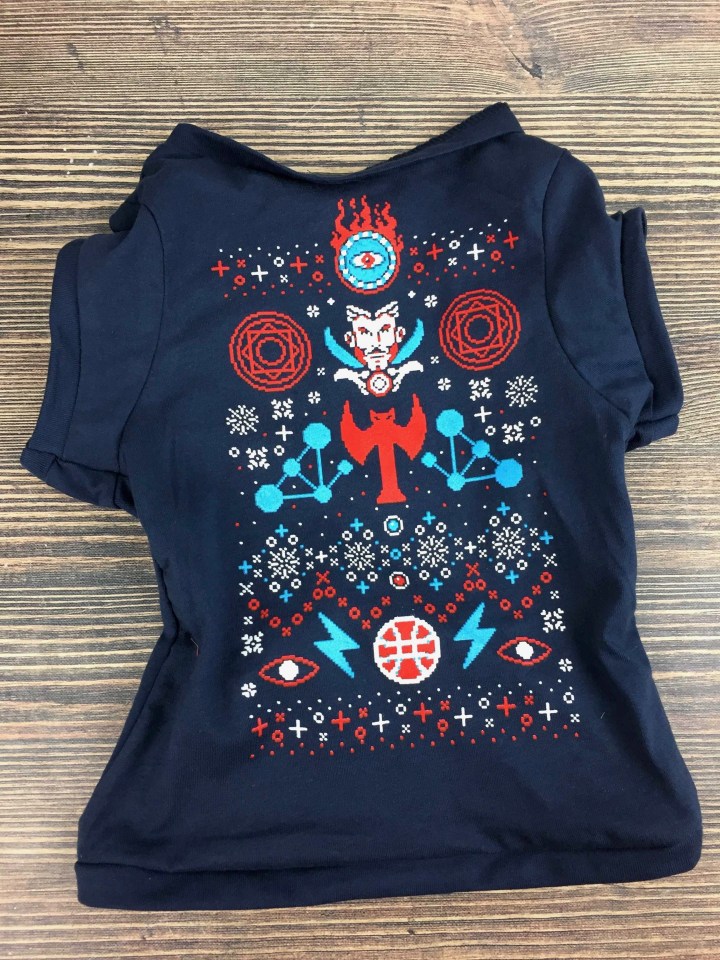 Doctor Strange Ugly Holiday Pet Tee: What a great design! It manages to be seasonal and mystical at once. Unfortunately, the matching Loot Tee experienced a significant shipping delay, but we finally got it!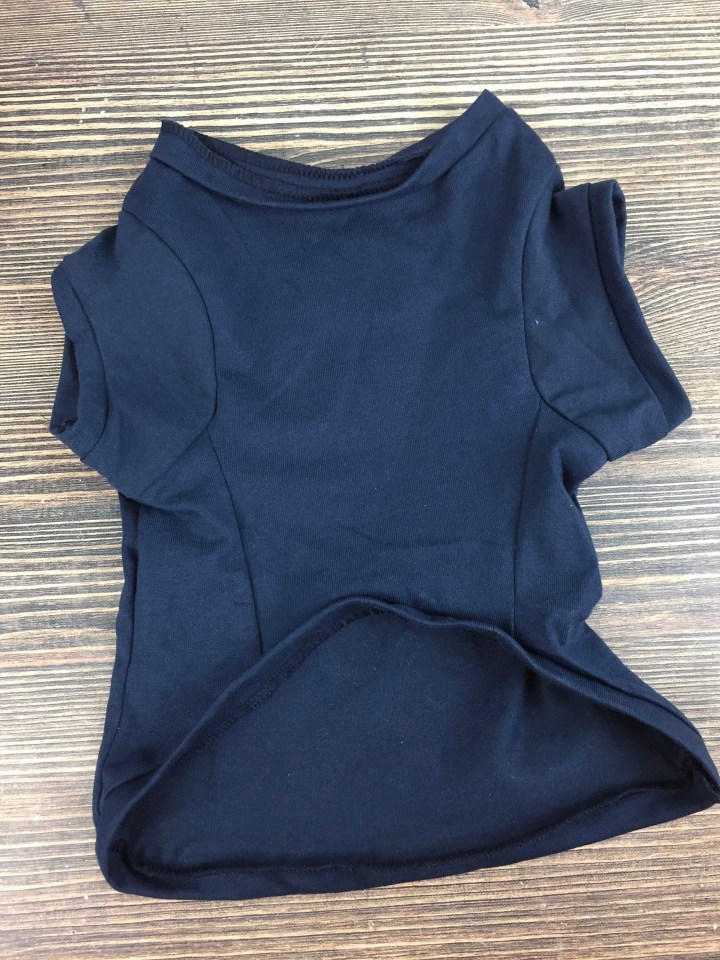 This dog shirt is well shaped – I had no idea they did slim fit for dogs!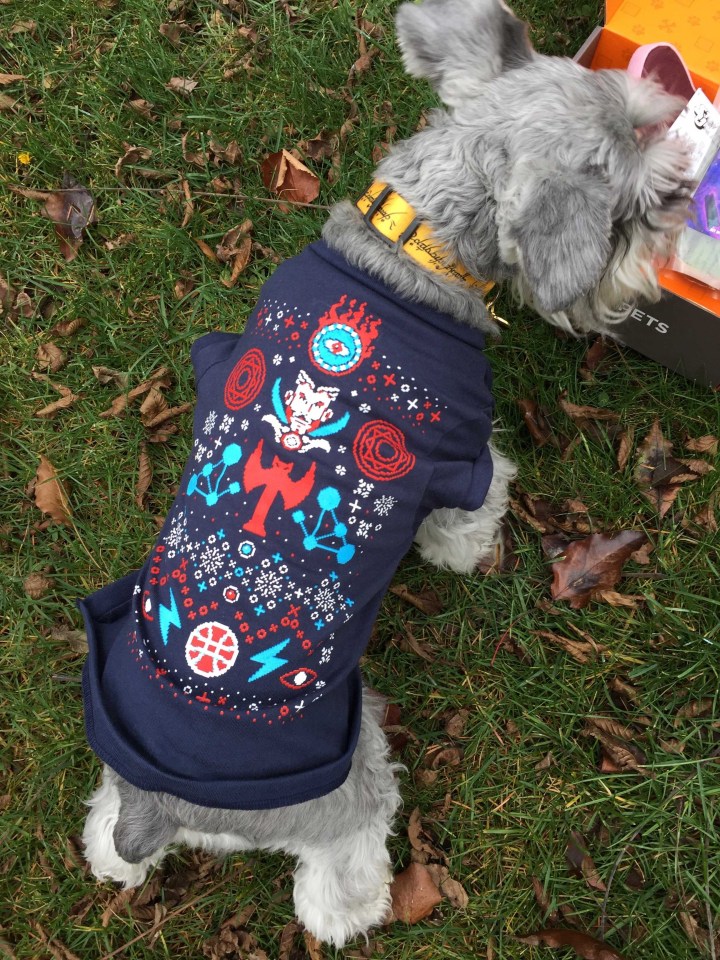 It wears well for a trim dog like Lindy; it doesn't hang or bunch.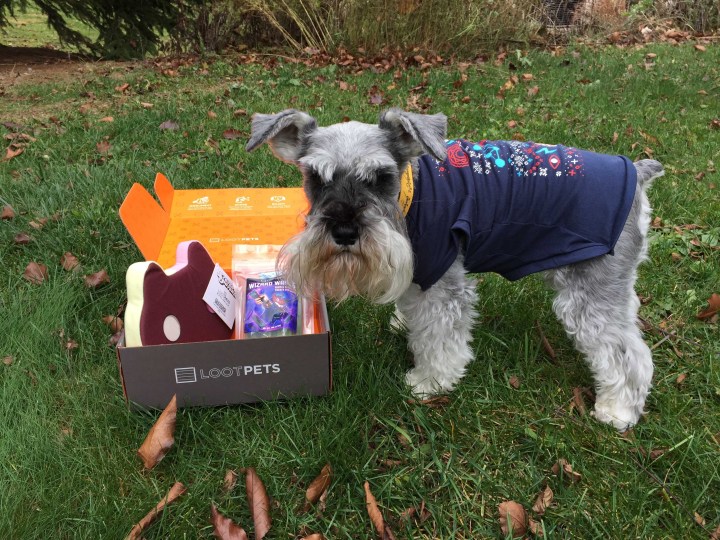 The toy and treat weren't spectacular for our particular needs, but we totally dug the shirt and collar!
What did you think about this month's Loot Pets items & theme?