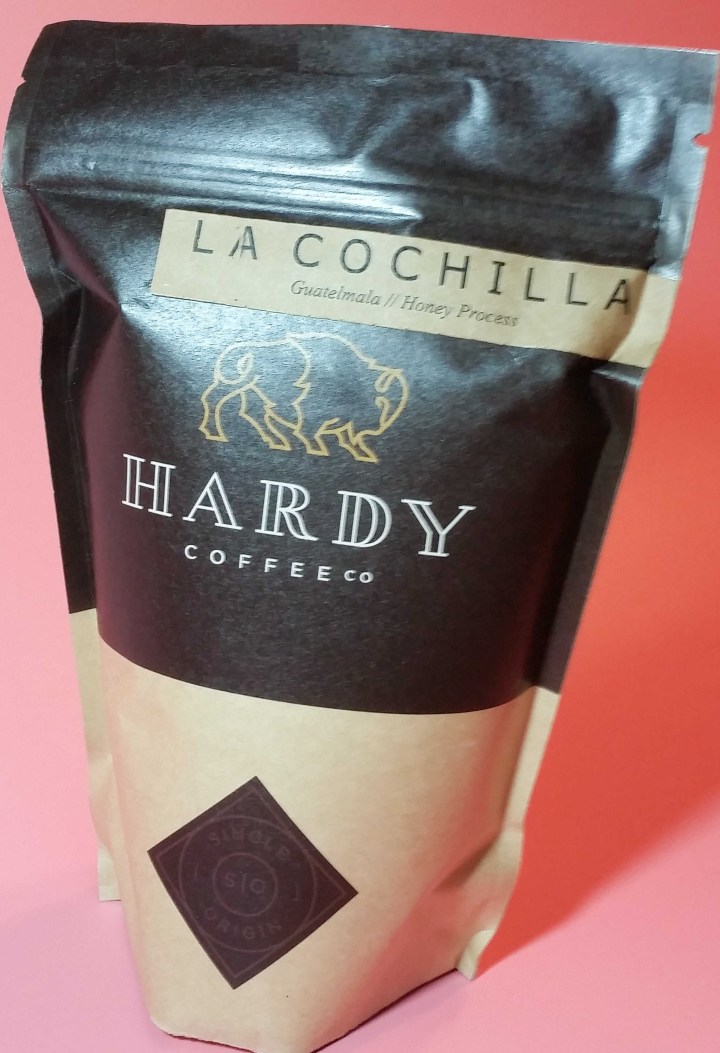 Hardy Coffee Co. promises "excellent, approachable coffee roasted in Omaha, Nebraska." They offer a number of subscription options, including one or two 12-oz bags of either their Benchmark blend, a decaf version of their Benchmark blend, or a Single Origin selection. Prices start at $16/month for one bag of the Benchmark blends or $18/month for one bag Single Origin; they also offer discounted prices for prepaying for multiple months.
I am reviewing the Single Origin subscription. This month's offering is La Cochilla (Guatemalan, Honey Process).
Here's the back of the bag – in addition to tasting notes, the bag indicates when this particular batch was roasted. Freshly roasted coffee is the best!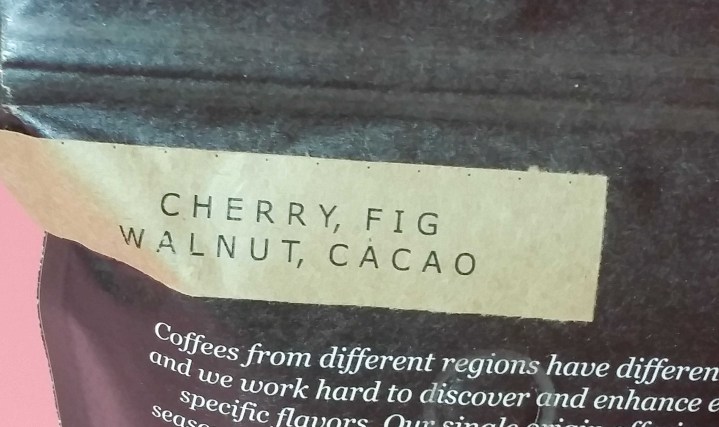 Here's a closer look at the tasting note from the back of the bag. What's not to love about coffee with such great flavors? After having a few cups (or maybe more) of this coffee, I can definitely say this had nicely roasted beans. One of my favorite varieties of Hardy Coffee Co. so far!
I've definitely had coffee from Guatemala before, but I was unfamiliar with "Honey Process." The one thing I don't like about Hardy Coffee Co. is that I wish they would include just a touch more information… like what is honey processing. (Surprise – it has nothing to do with honey as most people understand it! From the magic of the Internet, I learned that honey processing describes a way of preparing the bean that leaves some of the bean's mucilage intact.)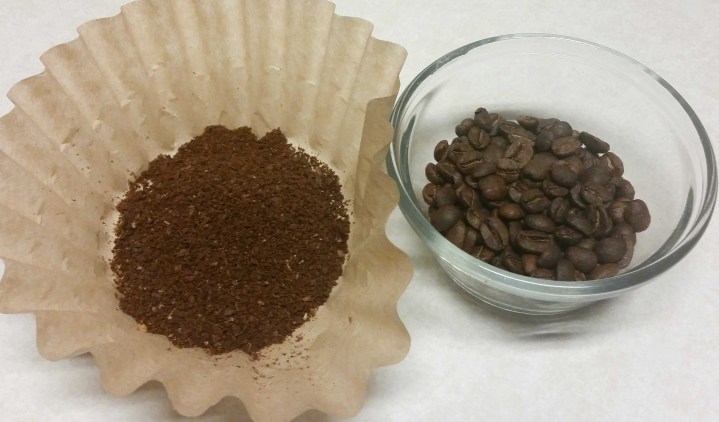 Here's a glamor shot of the beans – whole and ground. As always, I used my Black & Decker burr grinder and my mid-level Mr. Coffee maker to prepare my coffee.
The taste: The cherry/fig notes on this coffee were very pleasant. I also enjoyed kind of an earthy under-note – probably the walnut from the tasting note. It was a more complex cup of coffee than some of the other Hardy Coffee Co. roasts I've tried, which made me super happy.
I'm a big fan of Hardy Coffee Co.'s single origin subscription – the variety is fantastic and the coffee is almost always very good. (Even the few roasts I haven't liked have been good – just not as deep/complex as I prefer.) So long as you aren't looking for any detailed information about the bean, origin, or roasting process, Hardy Coffee Co. is a great option!
Have you tried Hardy Coffee Co.?