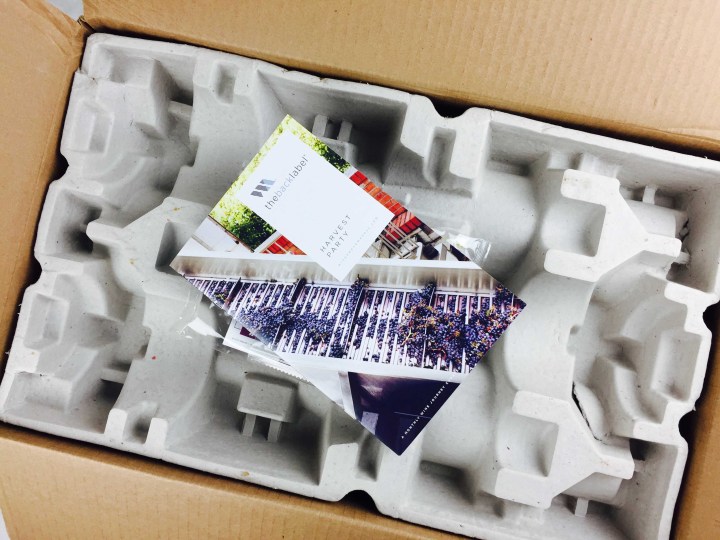 This month's Wine Awesomeness takes you to a HARVEST PARTY! Wine Awesomeness is a wine club subscription box – great wines thoughtfully curated around a fun theme. You can choose reds, whites, or mixed. One of the things that we like about this subscription is that they include rosé in with the whites!
You can adjust your preferences to style, frequency and even skip a month right in your account. The 3 bottle box costs $45, and the 6 bottle box is $75. We get a six bottle mixed box – it's one of the few wine subscriptions we can get in Pennsylvania.
DEAL: Get $10 off your first club 6-pack box! Use this link and coupon code YAY10to get the deal.
The theme this month is "Harvest Party."  It features standout offerings from the U.S., Europe, and South Africa.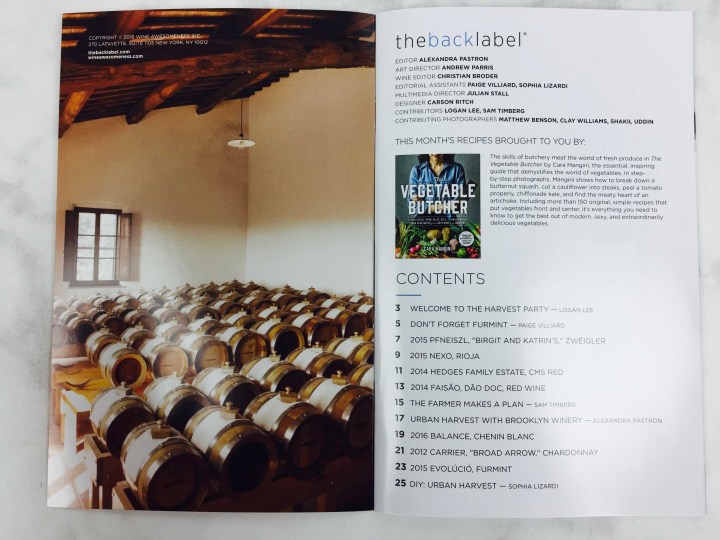 The Back Label is a mini-mag is full of cool stuff – full-page intros with detail on the wines, paired recipes for each, and even several articles on the theme and its relation to wine culture.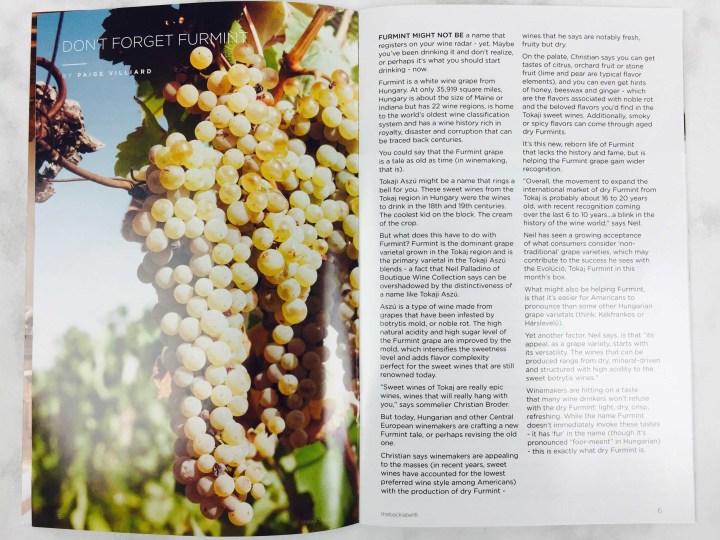 This month featured a short article on the Furmint varietal from Hungary.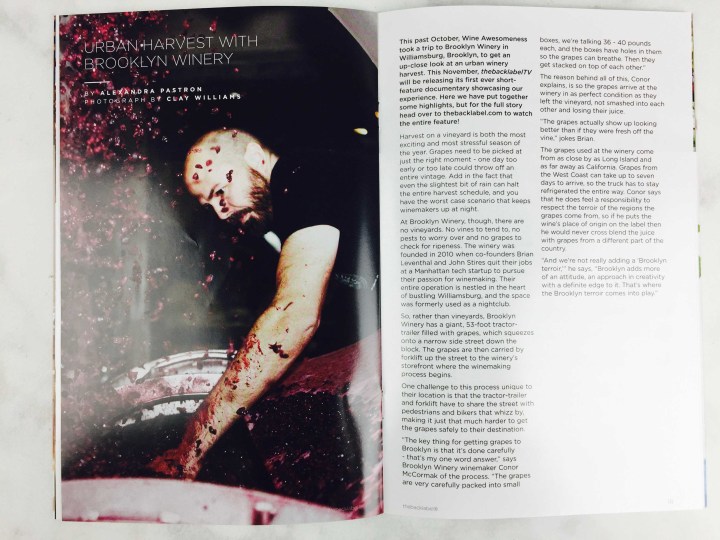 Another article explored the peculiar practice of urban wineries. This is such a great, accessible mini-mag. This is my favorite wine subscription because of the theme and the magazine (and the great wine!). There is always an article that articulates the theme of the box.
Each wine has its own information page including the following:
Wine Name
Grape
Location
What you should do while drinking this wine (many tongue in cheek)
What to eat with the wine
What to listen to while you drink the wine
A cool chart showing a visual on the Acid, Body, Tannin, and Fruit of the wine
Wine Bouquet
Tasting Notes
Description
Recipes:   We usually pick the recipe that is closest to what we're already eating and grab the corresponding bottle!
The recipes in this issue were provided by Cara Mangini, author of "The Vegetable Butcher."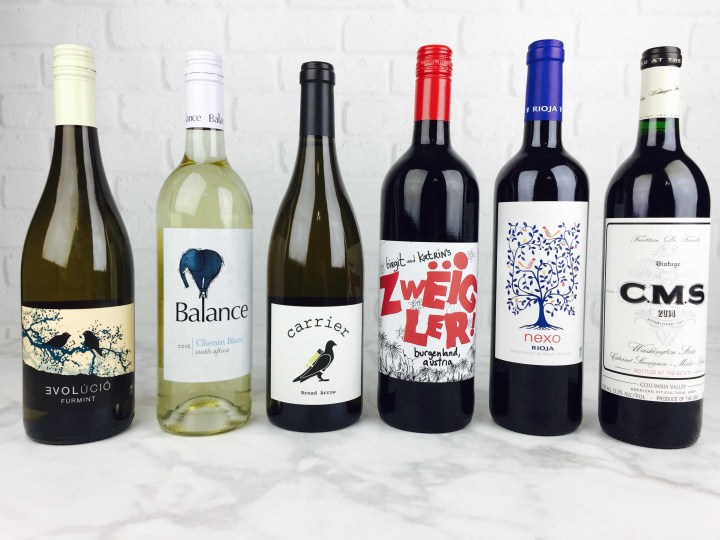 Everything this November 2016!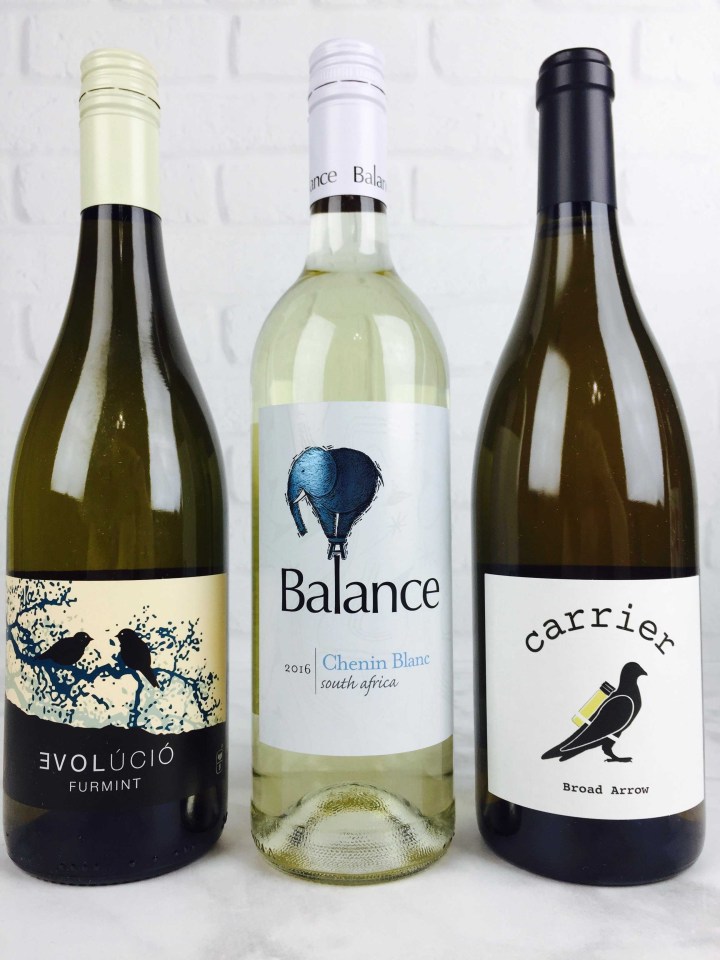 November Wine Awesomeness: Whites

2015 Evolci Furmint: This wonderfully crisp and fruity white provides a taste of a dry Furmint from the Tolkaj region of Hungary (a region known for its sweet wines).
2016 Balance Chenin Blanc: This South African is very dry, with hints of lemon, tropical fruits, flowers, and honey.
2013 Carrier Chardonnay: A Californian Chardonnay with lovely notes of tart apple and lemon layered on a chalky and creamy base.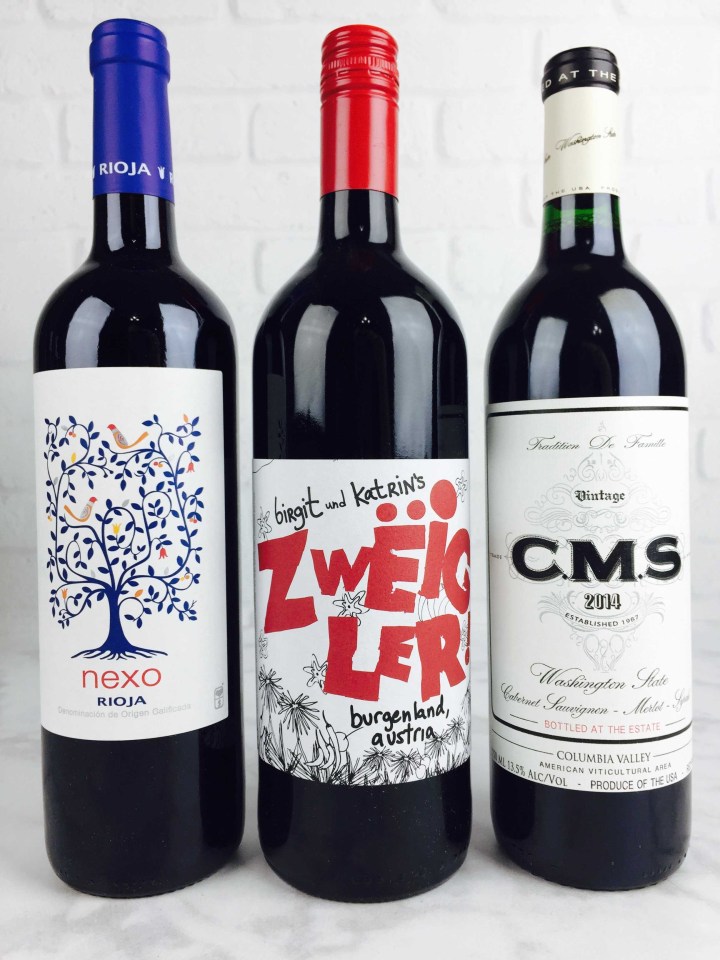 November Wine Awesomeness: Reds

2015 Nexo Rioja: With bold notes of cherry, red plum, and apple, this Spanish red is medium bodied with a soft finish.
2015 Birgit and Katrin's Zwigler!: Spicy and earthy, this 100% Zweigelt Austrian offering is loaded with blackberry and peppery pizzazz.
2014 Hedges Family Estate CMS: This full-bodied red from Washington State combines Cabernet, Merlot, and Syrah to create a complex wine that tastes of dark fruit with piney and woody accents.
The Back Label also contained an information page for a 2014 Faisao, Dao Doc. I assume some subscribers may have received this dark and spicy Portuguese wine in place of one of the other reds.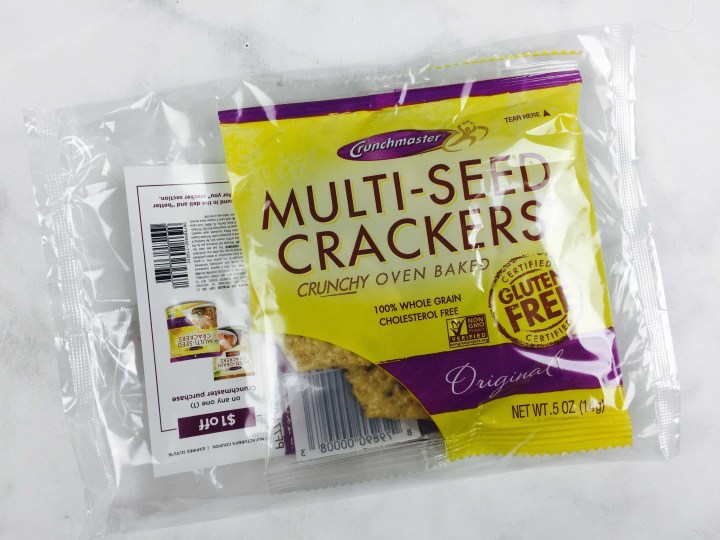 This month's bonus item is Crunchmaster Multi-Seed Crackers – it's always good to audition some new pairings for your wine and cheese.
What did you think of this month's Wine Awesomeness theme?