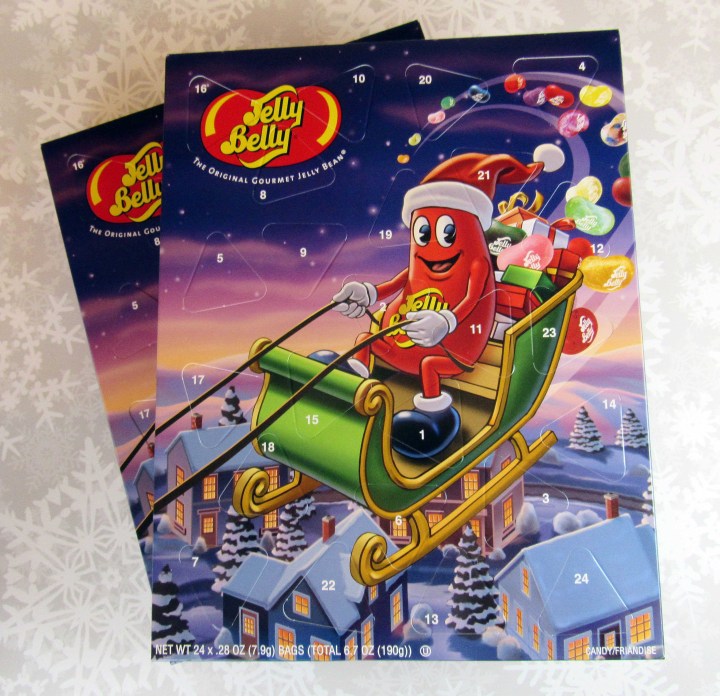 As soon as I read the Chocolate & Candy Advent Calendars For a Sweet Christmas Countdown! Post, I knew there was no question whether I would be ordering the Jelly Belly Countdown to Christmas Advent Calendar ($12.99 each) for the boys. Both boys, ages 8 and 17, love their Jelly Belly jelly beans. I received a discount code for joining their email list and paid $7.99 shipping cost. It arrived a few days later.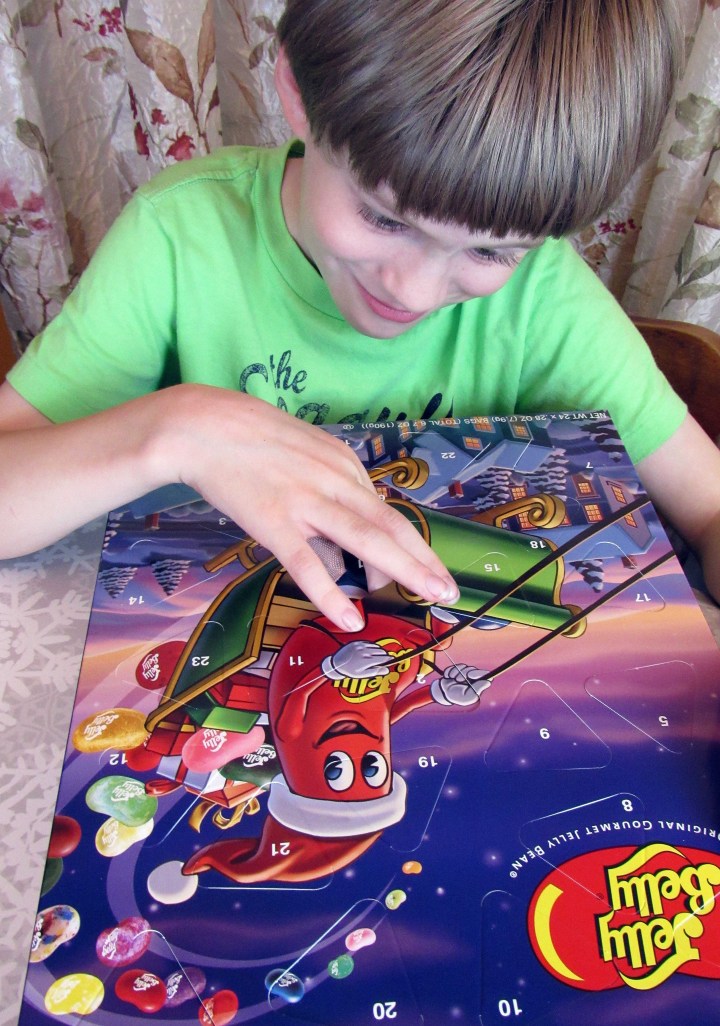 J is eager to start his countdown. He volunteered his calendar for photos because he wanted to eat Jelly Belly Beans right away. His brother outsmarted him by declaring his Advent Calendar a countdown to Thanksgiving because winter track practice is laid back in November and serious in December.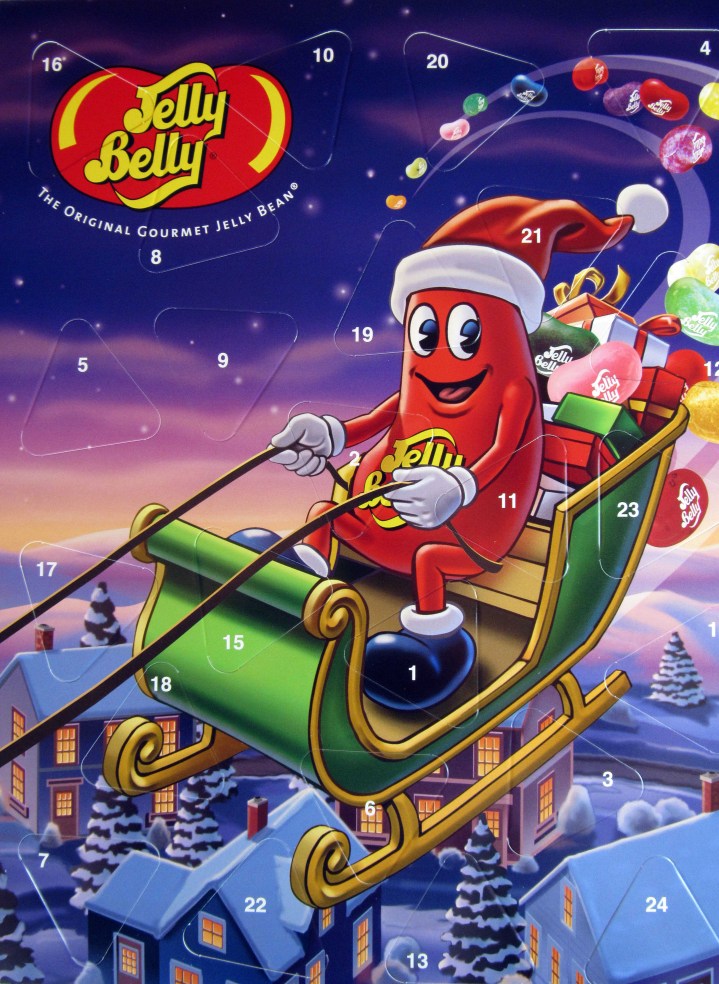 The calendar is larger and deeper than the average chocolate Advent Calendar. It's about 2.5″ deep which had the children imagining all kinds of jellybeans were waiting to be eaten.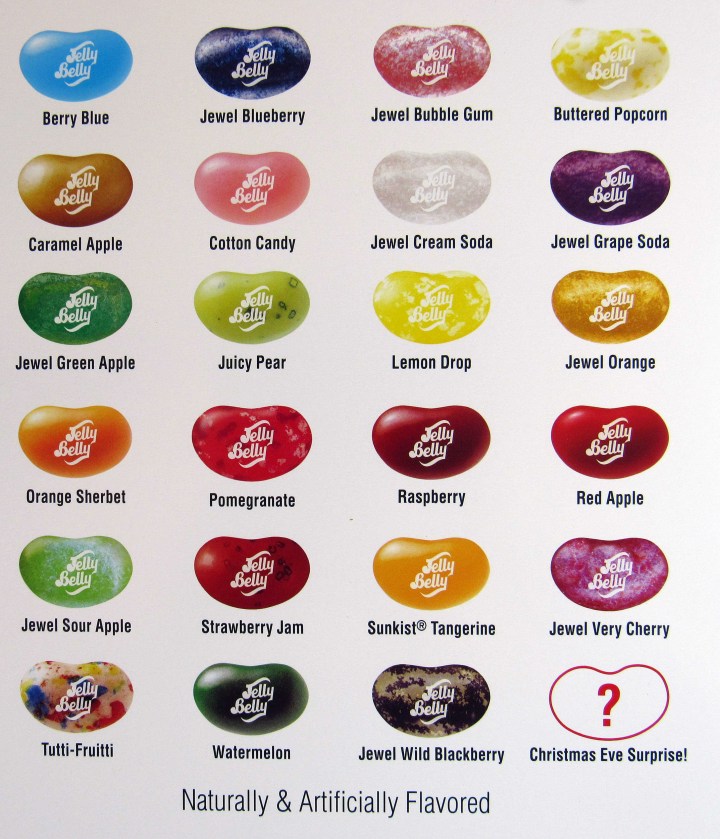 There are 24 .28 oz bags, and each bag is a different flavor. I wonder what will be the Christmas Eve Surprise? It's great to see them do an Advent Calendar because they are free of a couple of common allergens.
All Jelly Belly jelly beans are OU Kosher, gluten free, peanut free, dairy free, fat free and vegetarian friendly.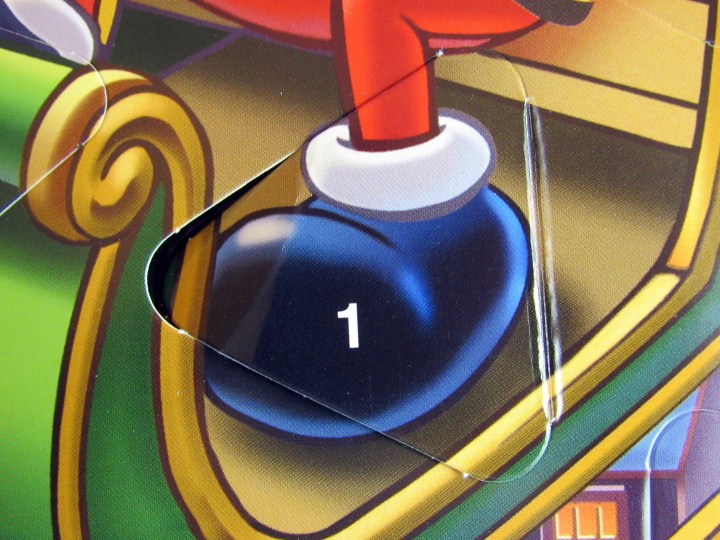 J was eager to open up Day 1.
J said it looks delicious. He could not wait to eat them.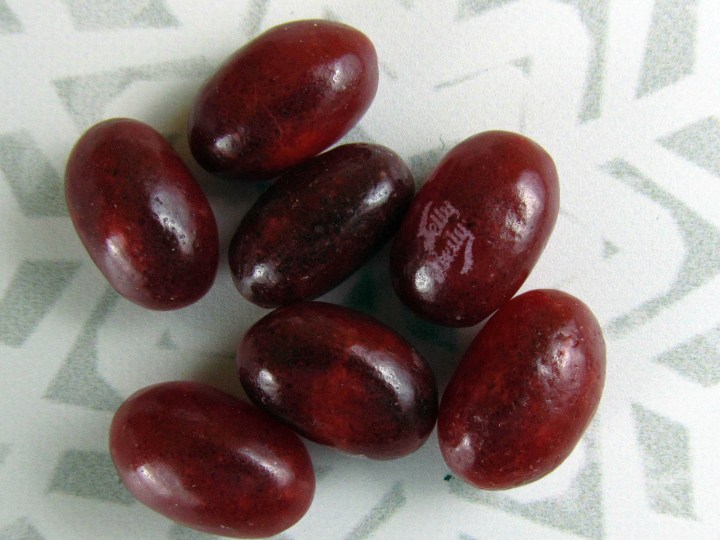 My husband and boys could not make up their mind on the flavor. It was either Strawberry Jam or Raspberry.
The two Jelly Belly Advent Calendars arrived in a large white box. I could hear something rattling when carrying it. They included a sample of organic jelly beans.
The boys declared them to be delicious.
The boys were ecstatic when they found out about the Jelly Belly Advent Calendars and were happy with the amount of jellybeans in Day 1. They like that it was an oversized box with a fun design. T already checked out Day 2 because he is using it as a Thanksgiving calendar. J is going to wait until December because big brother is sharing with him. Check out the Chocolate & Candy Advent Calendars For a Sweet Christmas Countdown! for more yummy choices.