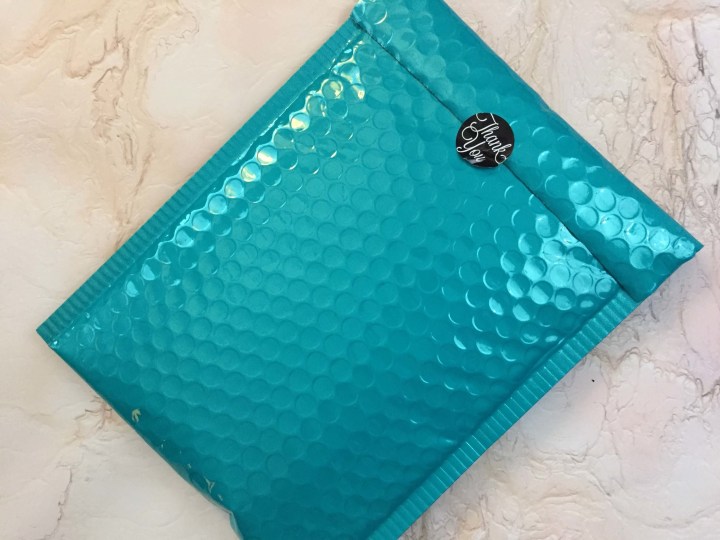 Scenteor is Canada's answer to fragrance subscriptions like Scentbird, where you are able to choose an atomizer's worth of a fragrance to test and enjoy. As someone who loves perfume but hates commitment and can never finish a full bottle, I've been jonesing for a sub like this for ages. Scenteor has actually been around since the summer, but I only became aware of it recently. Shipping is free in Canada, $3.49CAD to the US.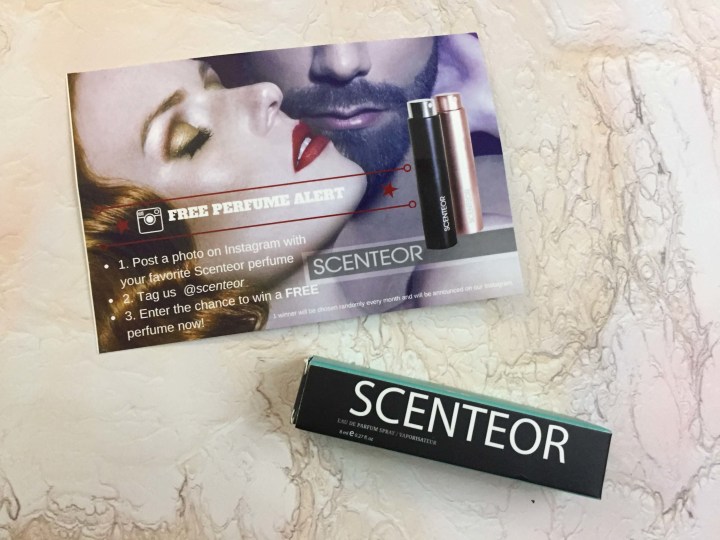 First look! Your first month includes your atomizer and a velvet pouch to keep it in. Subsequent months will just include the refill. Since this is my third month, I was sent my refill as well as information on a social media contest.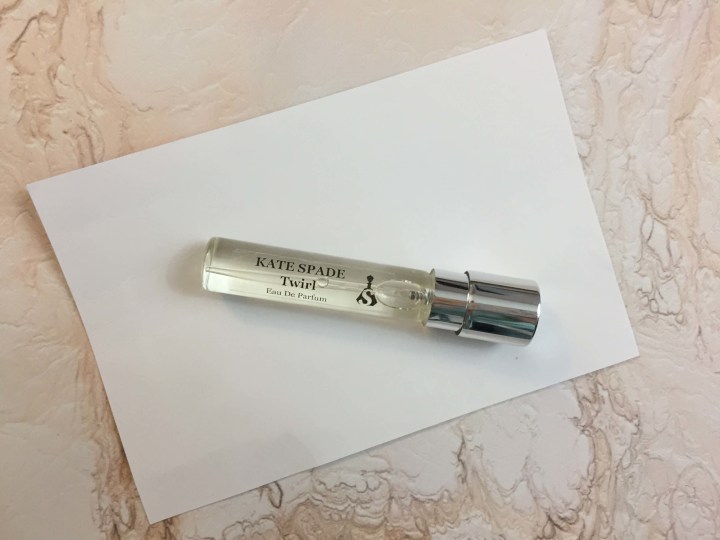 For my selection, I chose another Kate Spade fragrance, Twirl.
Twirl is created by perfumer Claude Dir of such notes as pink watermelon, blackberry and red currant. A heart includes orange blossom, star jasmine, tiare flower and magnolia, resting on a base created of glittering musk and French cookies (Macaroon).
This is a summery fragrance but I found it not quite as floral as Live Colorfully – it's a warmer scent thanks to a gourmand base of musk and macaroons. It's more suited for fall, but I think it's versatile enough for the whole year.
I have suspended my Scenteor subscription after this final perfume. Scenteor has some growing pains to address, such as functionality of the website, selection of fragrances (no additional fragrances have been added in the three months I've been subscribed) and a few other issues I've experienced. I reached out to customer support with my concerns and they were extremely transparent and thankful for the feedback, and I can definitely say they are working on improving and streamlining things. They have also recently added additional atomizers to the store so you can purchase extras, which is a great first step.
I'm looking forward to revisiting them, maybe sometime in the next year, to see what changes have been made!
Have you tried Scenteor yet? Get 25% off your subscription on your first month with coupon code helloboxes25.
Visit Scenteor to subscribe or find out more!
The Subscription
:
Scenteor
The Description
: SCENTEOR aims at offering a unique scent journey to everyone without having to spent hours searching for perfumes/ colognes at the department stores.  $17.99 CAD per month!
The Price
: $14.08 per month