Faithbox is a Christian company that seeks to help strengthen your faith in God with their devotional and bring joy with their great products from companies that do good.    With the purchase of each box they provide 3 meals for hungry children through a partnership with Rice Bowls.  In 2015 they were able to provide over 100k meals for hungry children.  Plus, you get a box full of cool stuff in the process.
Feeding hungry children should transcend all political and religious ideologies.    I don't care who you are, feeding hungry babies is a good idea.
This inside of the top of the box invites you to visit them on social media and share your Faithbox experience.
You can subscribe to Faithbox with a month to month plan, a 3 month plan or a one year plan.  With the month to month plan you pay $20 plus $5 shipping each month.  The 3 month plan reduces the price per box to $19 plus $5 shipping when you pay for 3 months ahead of time.  For the best price per box you can pay for one year at a time and get each box for the price of $17 per box plus $5 shipping.
The Impact Guide in each box will give you a detailed description of each product in the box and tell you a little about how the companies that make each one are striving to impact the world for good.
The Impact Guide really goes into detail with a glossy picture for each product, a description of the product and the company that makes it, and a verse that corresponds to the products.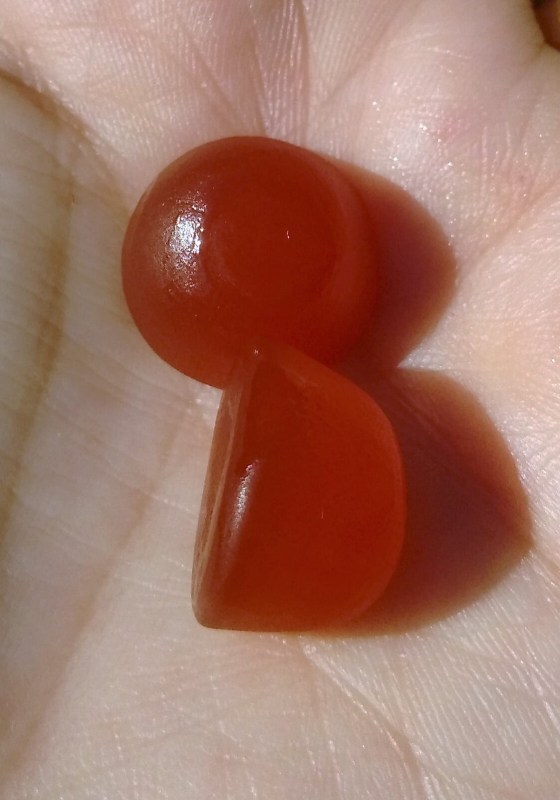 These Smarty Pants vitamins were in our Faithbox.  "Smarty Pants vitamins is all about simplifying health.  That's why they make the Good Gummy, delicious and premium all-in-one complete gummy vitamins that combine nutrients that are toughest to get in the right amount from our diets.  All Smarty Pants are non-GMO and made with organic sweetners and eco-friendly ingredients, contain no synthetic colors, artificial flavors, sweetners or preservatives, and every batch is third party tested.  For each bottle of Smarty Pants sold, they make a 1.for.1 nutrient grant to a child through their partnership with Vitamin Angels, having recently met their goal of 2 million matching grants."
These were yummy.  You can find it at major retailers (Target, Amazon, etc) for about .15 cents per gummy (less for the children's variety).  A full daily serving is 6 gummies, so for less than $1 a day you can get the vitamins that you need and help a needy child get their vitamins at the same time.

This $25 store credit from Krochet Kids was in the box.  Yes, you read that right.  A $25 store credit.  "Everyone has a dream for their future.  Krochet Kids' goal is to holistically equip people living in poverty with the skills, education, and resources to change their circumstances forever.  Through their multi-faceted and measured approach they work with each woman in their program to create a path toward independence."
Can I tell you how much I love this?  Their site is filled with lovely handmade (sewn, crocheted, knitted, etc) items that were made by people in need who have now been equipped with a viable skill and the means to use that skill to gain an income.  All the items on the site are reasonably priced for the work involved.  I did find a beautiful hand knitted scarf that my credit covered.  I just had to pay the shipping.  It is awesome that they are asking a fair price.  Did you know that crocheting cannot be replicated by machine?  If you find crocheted items at unreasonably low retail prices, don't buy it, someone made that and was not paid a fair wage. But, Krochet Kids is not one of those abusing the artisans that make their products, they strive to make people's lives better by teaching them the skills necessary to make a living wage.  They are a non-profit who's purpose is making people's lives better.  You will find a tag on each item with the signature of the artisan that made it for you.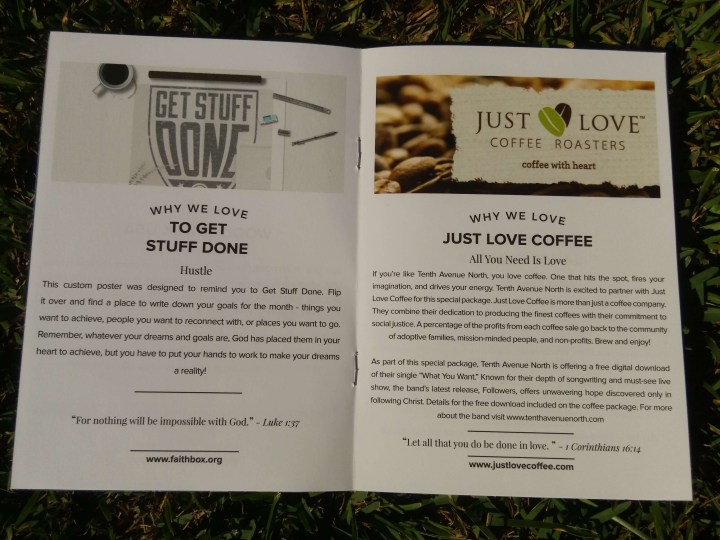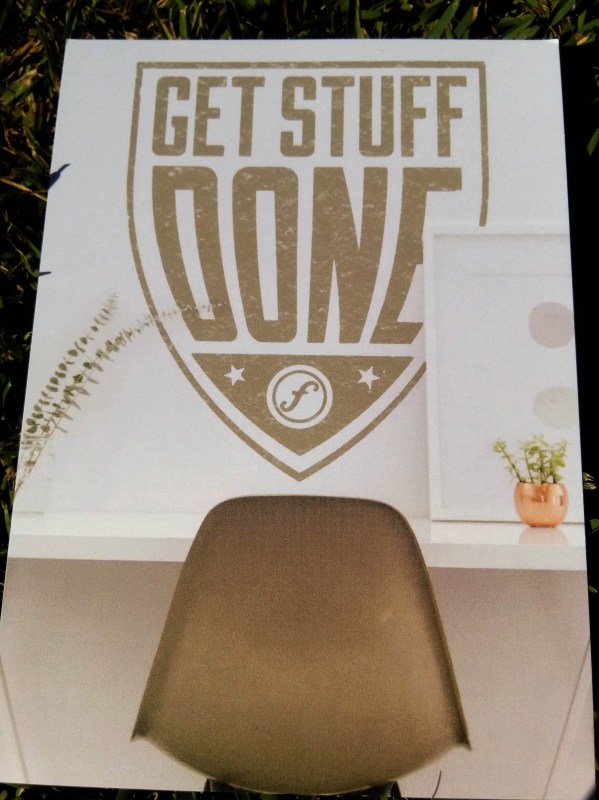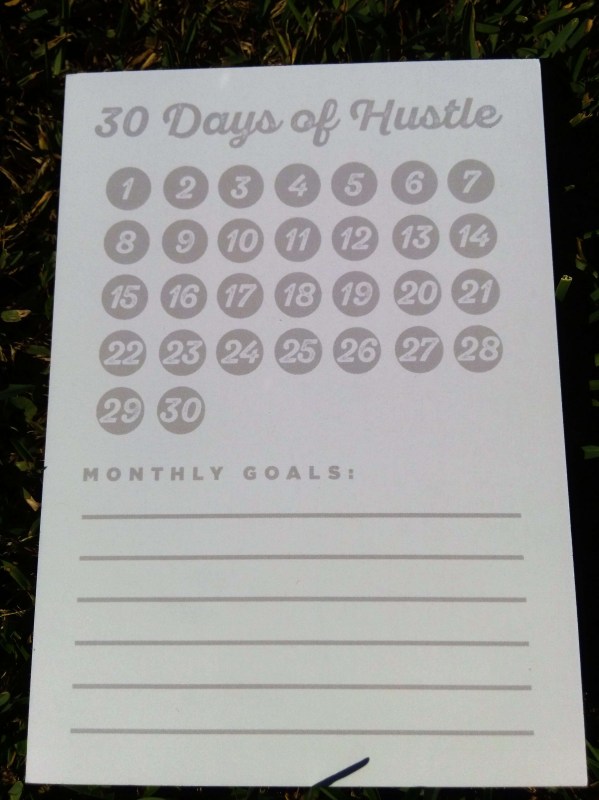 "This custom (mini) poster was designed to remind you to Get Stuff Done.  Flip it over and find a place to write down your goals for the month – things you want to achieve, people you want to reconnect with, or places you want to go.  Remember, whatever your dreams and goals are, God has placed them in your heart to achieve, but you have to put your hands to work to make your dreams a reality!"
And, that's good advice people!!  I hate it when people shrug their shoulder and say, "I guess it wasn't God's will….", when they never put any effort into the the thing that they wanted in the first place.  If you want something, pray about it and then go after it!  Amen.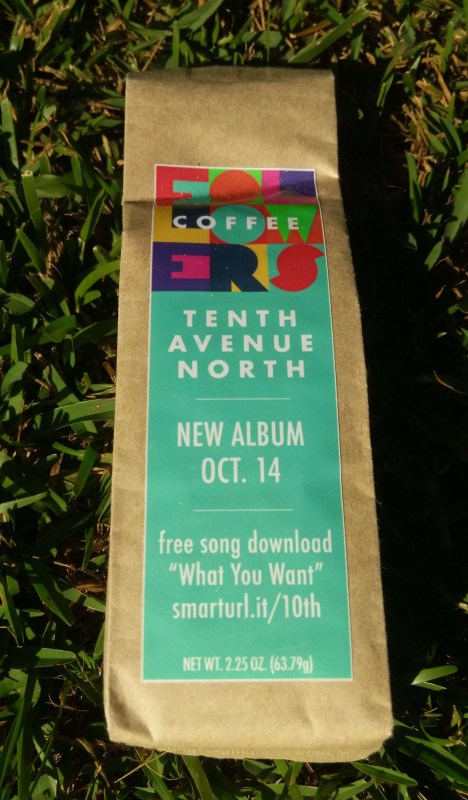 They put coffee in my box.  They love me.  (That's how I feel anyway.)  "Tenth Avenue North is excited to partner with Just Love Coffee for this special package.  Just Love Coffee is more than just a coffee company.  They combine their dedication to producing the finest coffees with their commitment to social justice.  A percentage of the profits from each coffee sale go back to the community of adoptive families, mission-minded people, and non-profits. "
And, "As part of this special package, "Tenth Avenue North is offering a free digital download of their single "What you Want."  Known for their depth of songwriting and must-see live show, the band's latest release, Followers, offers unwavering hope discovered only in following Christ."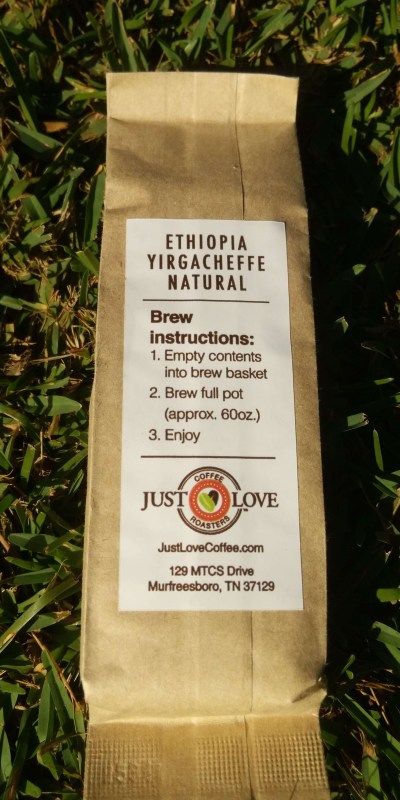 Whoever said that women love diamonds had never had a good enough cup of coffee.  I think.  And, guess what!?  Just Love Coffee offers coffee subscription boxes!!  You can get a 12 oz bag of their Ethiopia Yirgacheffe coffee (which has great reviews) for $13.95 (plus $6 shipping) per delivery.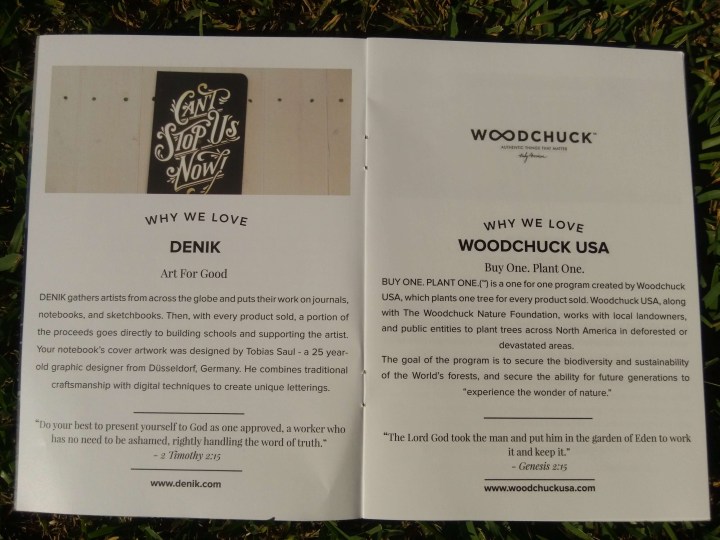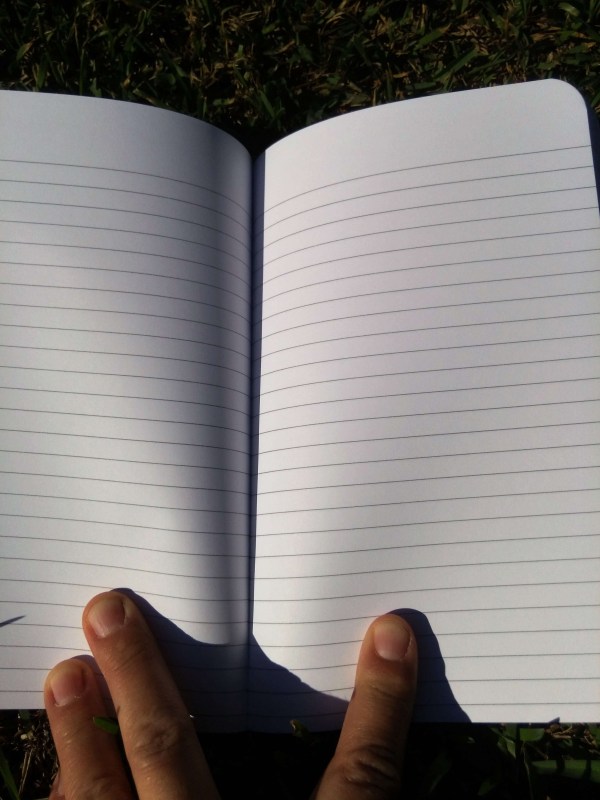 "Denik gathers artists from across the globe and puts their work on journals, notebooks, and sketchbooks.  Then, with every products sold, a portion of the proceeds goes directly to building schools and supporting the artist.  Your notebook's cover artwork was designed by Tobias Saul – a 25 year old graphic designer from Dusseldorf, German.  He combines a traditional craftsmanship with digital techniques to create unique letterings."
The March 2016 Faithbox also included a Denik creation, an artist designed bookmark, check out the review for that box here.
You'll find all sorts of tempting artist designed products on their site.  There's dozens of notebooks this size with art from dozens on different artists on the covers for $11.95 a piece.  There's some very talented people at work here.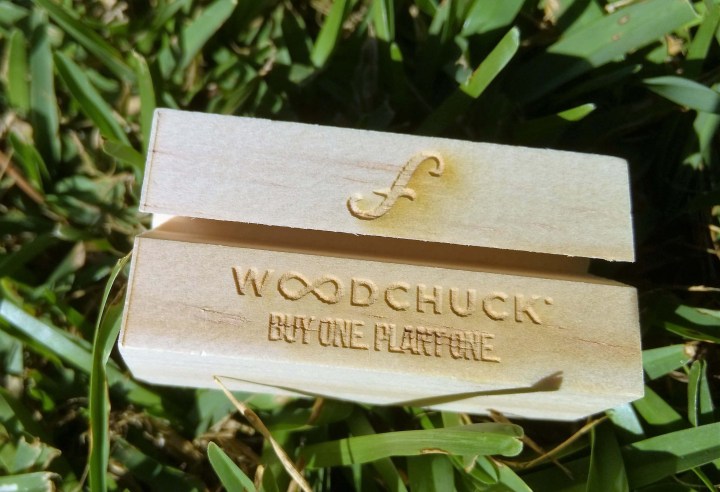 This business card holder/display was in the box.  "BUY ONE.  PLANT ONE. is a one for one program created by Woodchuck USA, which plants one tree for every product sold.  Woodchuck USA, along with The Woodchuck Nature Foundation, works with local landowners, and public entities to plant trees across North America in deforested or devastated areas.  The goal of the program is to secure the biodiversity and sustainability of the World's forests, and secure the ability for future generations to experience the wonder of nature."
Check-out the Woodchuck USA site for all kinds of fabulous products made from wood.  There is wood covered notebooks, journals, wooden boxes and even cuff-links amongst many other wooden lovelies.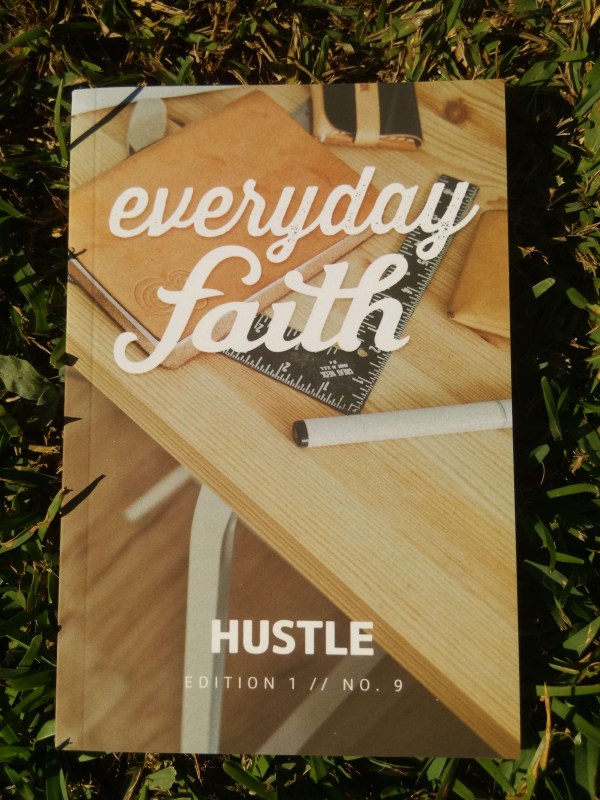 This is their monthly devotional book, Everyday Faith, that was in the box.  They are now offering a monthly subscription called Every Day Faith for just their devotionals.   If you pay month to month you can get the book for $4.99 a month, shipping included.  If you prepay for the year the price drops to $49.99 for the year, shipping included.  Your first month is free.  They also provide meals to children for each of these purchased.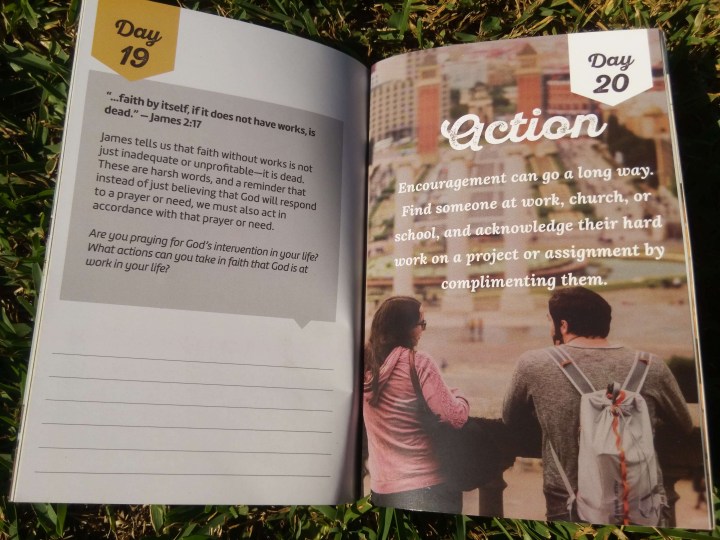 Each day is numbered 1-30, but not dated so you can start whenever you want.  Most days begin with a verse from the Bible, a couple of sentences elaborating on the verse and encouraging you in the faith, and then end with a challenge to bring the verse to reality in your life (plus space to write down your own thoughts).  Other days just have challenges for you, like "Day 13" above.  A simple compliment can change the course of someone's day and on occasion, of their life.  Don't be afraid to speak beauty when you see it!
Faithbox is a monthly subscription box that will bring great causes to the forefront of your vision.  It will introduce you to new ways of helping and encouraging others while encouraging you at the same time.  Save $5 on your first box with coupon code SAVENOW.
Visit Faithbox to subscribe or find out more!
The Subscription
:
Faithbox
The Description
: Faithbox inspires positive Christian living by helping people grow in their faith, impact their community, and discover meaningful products. Faithbox hand-picks the products from companies and organizations who share our vision of a triple bottom line: people, planet, purpose.
The Price
: $25.00 per month