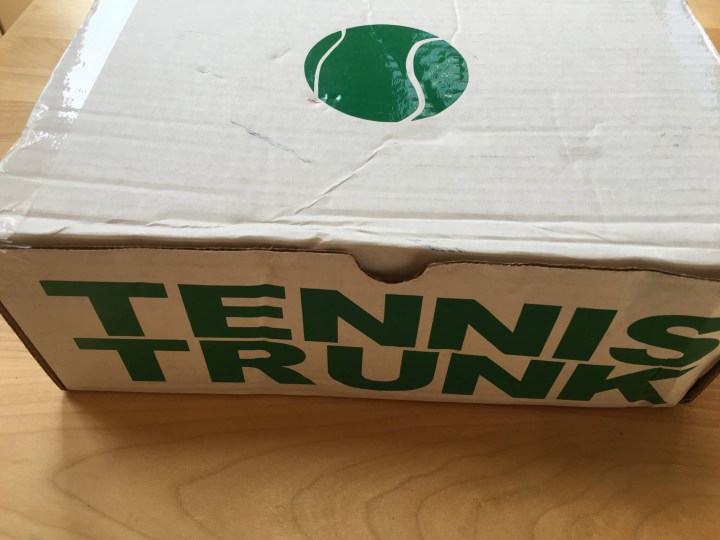 Tennis Trunk is a monthly subscription box that sends tennis balls and other essentials for the tennis enthusiast. Developed by tennis players for tennis players, this box equips you with all of the gear you'll need to skip last minute store runs and head out to the courts instead!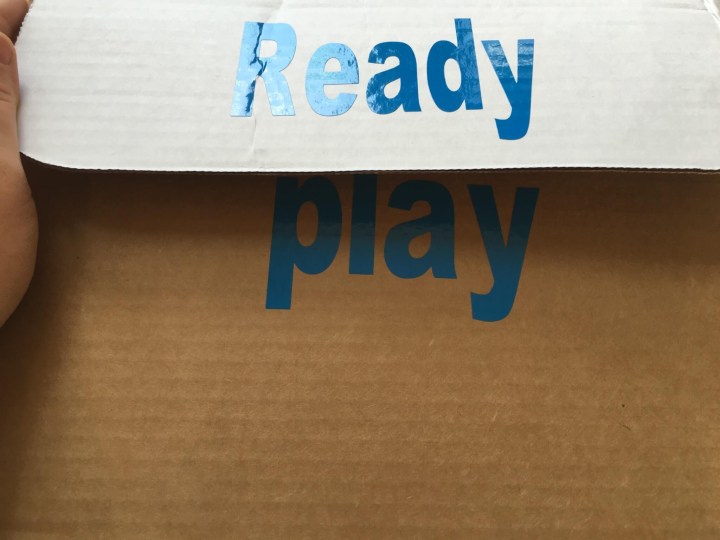 They have multiple plans available, so you can choose what will work best for you and your game. While you can choose a plan that sends out 3, 6 or 9 cans of tennis balls each month, you can also choose either a men's or women's box containing balls and other gear. My husband chose the men's box containing balls and other gear.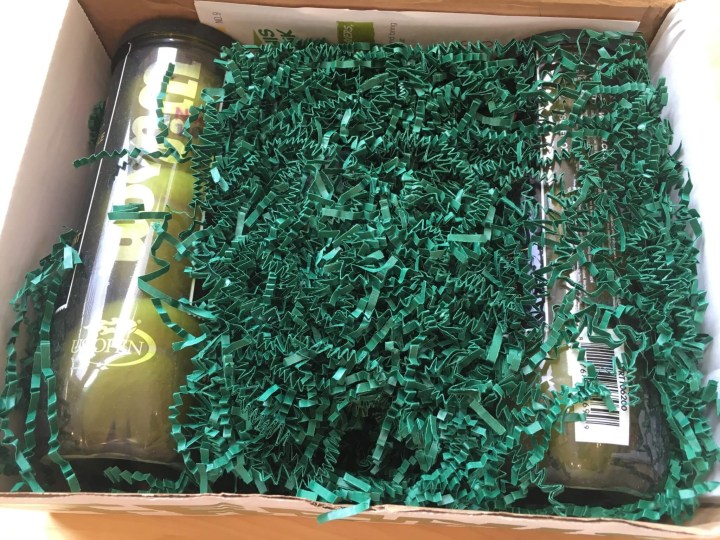 Before his first box arrived, my husband told me what he really could use were balls, a towel, strings and grip tape. Last month, he received balls, a towel and and strings. He was thrilled. I wonder what this month has in store…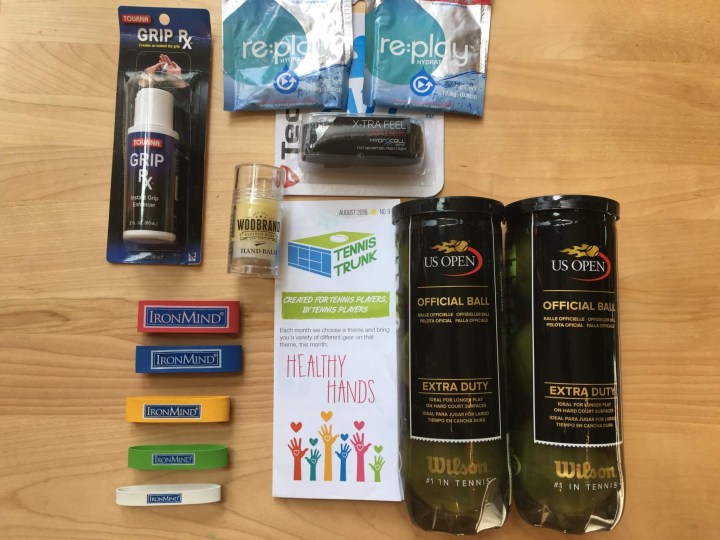 My husband was certainly eager to find out! He was hovering right beside me as I opened the box. Too funny! Needless to say, he was thrilled with what he saw: two packages of balls, grip tape, a grip enhancer, hand balm, hand strengthening bands and electrolyte packets! Each of these items tied in perfectly with August's theme, Healthy Hands.
The box also arrived with pointers on how to prevent and care for blisters and tennis elbow. As someone who doesn't play tennis, I found this information fascinating. My husband found it indispensable.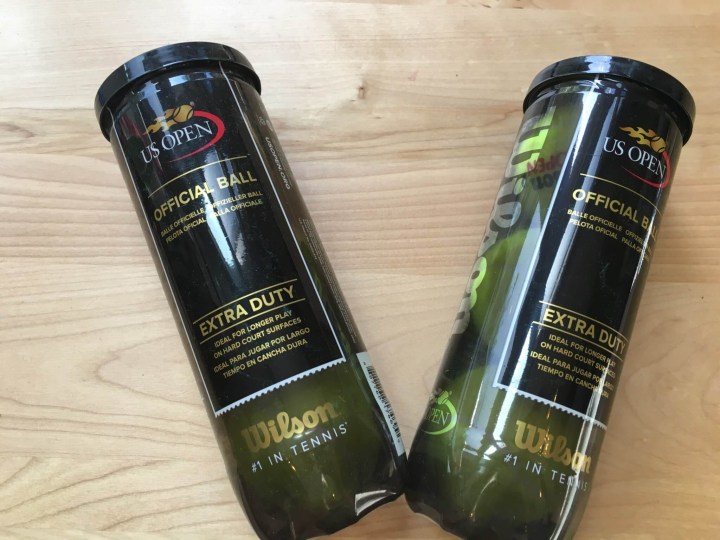 My husband was thrilled with these Wilson US Open tennis balls ($7.50 based on the cost of 24 cans)! In his last league, the captain always brought balls for everyone. Now that my husband is responsible for his own, he's thrilled that he doesn't have to keep running out to Dick's to buy more! These balls are made for Hard Court players. Produced with premium high-grade wool, they offer superior playability, consistency and durability. Thanks, Tennis Trunk!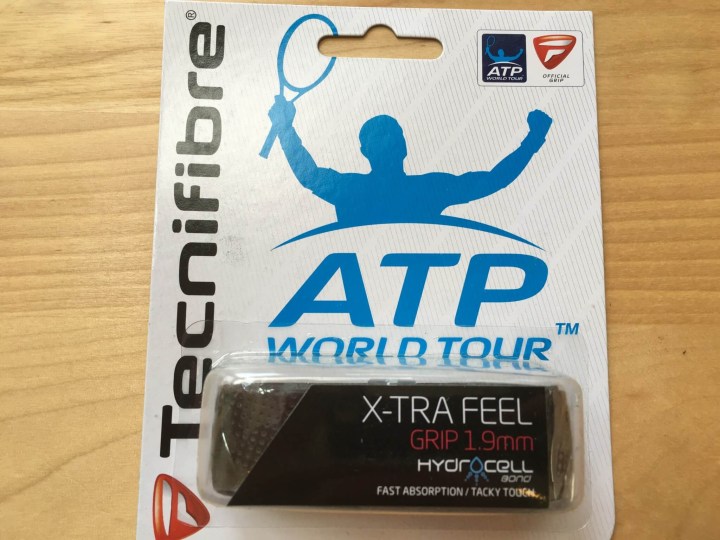 My husband was thrilled to receive Tecnifibre's ATP World Tour X-Tra Feel Grip 1.99 mm ($6.50)! Although he replaced his grip about two months ago, it has already started to fray. This grip is especially neat: it absorbs up to five times more moisture than ordinary replacement grips! As Tennis Trunk tells you, this is important, since hand moisture can lead to blisters.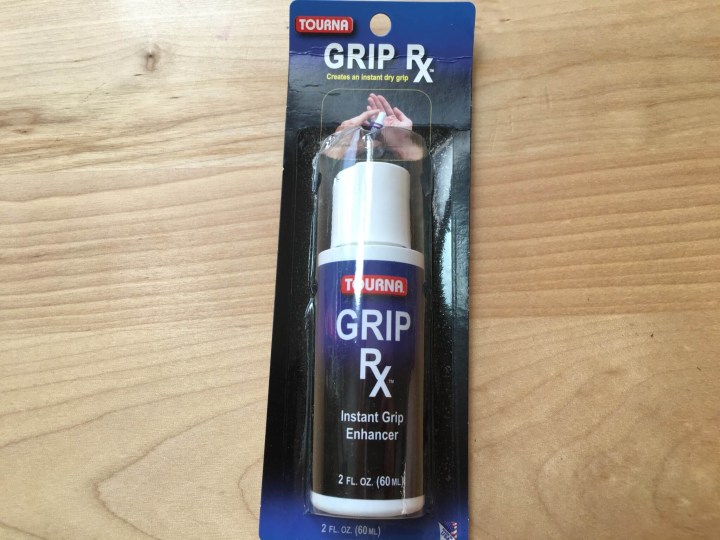 Tourna's Grip RX ($7.99) looks neat! Just spray it on and the liquid turns into a powder. The powder, in turn, dries sweaty hands quickly, helping to improve your grip and minimize the chance of blisters. My husband is eager to try it out!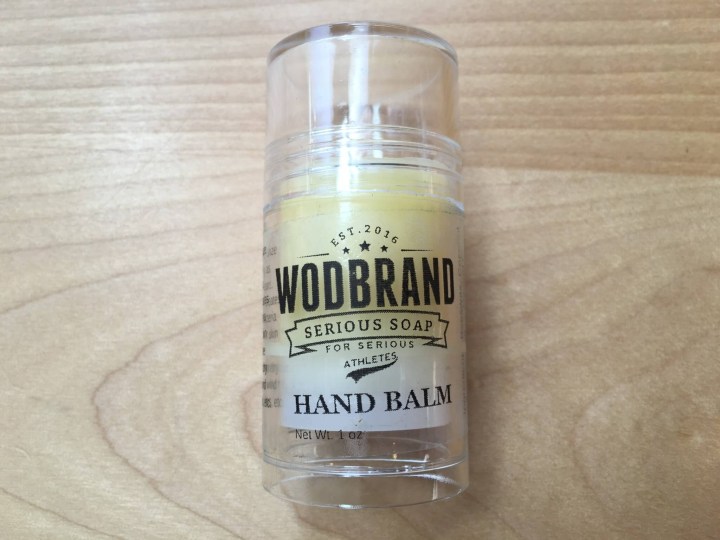 Wodbrand's Hand Balm ($9.50) combines beeswax with natural oils and butters to keep your hands hydrated and happy. Using the hand balm will help prevent skin tears. If your skin is already torn, using the balm will help soothe the irritation. Even better, the coconut oil in the hand balm contains anti-bacterial properties that will help prevent infection, should you develop a cut.
Using IronMind's Expand Your Hand Bands ($13.95) is an easy way to increase your extensor hand strength. Each set of bands comes color coded. From easiest to most difficult, they are: white, green, yellow, blue and red. The thinner the band, the lighter the tension; the thicker the band, the stronger the tension. Exercising the extensors in your hands provides a great counter balance to the gripping of the racket and can even help prevent, alleviate or eliminate the pain associated with tennis elbow.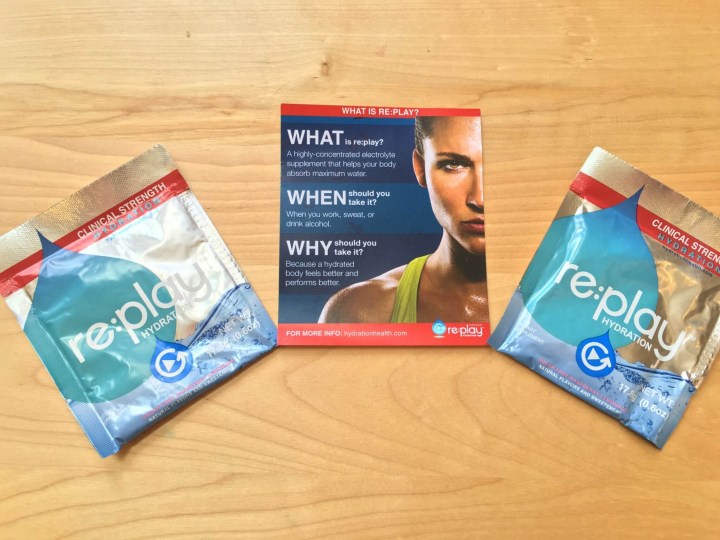 These two raspberry lemonade flavored electrolyte boosters from re:play hydration ($4) were the perfect final touch to a great box of tennis gear! These are easy to use–just mix with 16 oz of water. Each packet contains more electrolytes per serving than any other supplement on the market (the same amount of potassium, chloride, sodium and zinc found in an IV bag), and it works fast too! Made without sugar, you won't suffer a sugar crash after using it.
My husband loved this box! He loves that the value exceeded the cost of the box by over a third, all while saving him precious time now that he no longer needs to keep running back and forth to the store. He also loved that this box introduced him to some really useful products that he didn't even know existed. He can't wait to see what they send out next month! Now if only the folks behind Tennis Trunk could figure out a way to up his game from a 4.0 to a 4.5, he would be thrilled!
What do you think about this month's Tennis Trunk? You can use code HELLOSUB to save $5 on your first month!
Visit Tennis Trunk to subscribe or find out more!
The Subscription
:
Tennis Trunk
The Description
: You love tennis. We love sending you great tennis equipment. In tennis terms, we call that Love-Love. Every month, you get a box of great tennis gear; some things you expect, and others that come as a total surprise. Two cans of PREMIUM Tennis Balls. Gear tested and tried by PROFESSIONAL players. Other items vary based on monthly THEME
The Price
: $34.99 per month