Chroma.club is an adult coloring subscription delivered to your mailbox for $8 a month. This box boasts using eco-friendly materials, supporting independent artists and being left hand friendly. This months theme is cinema festival.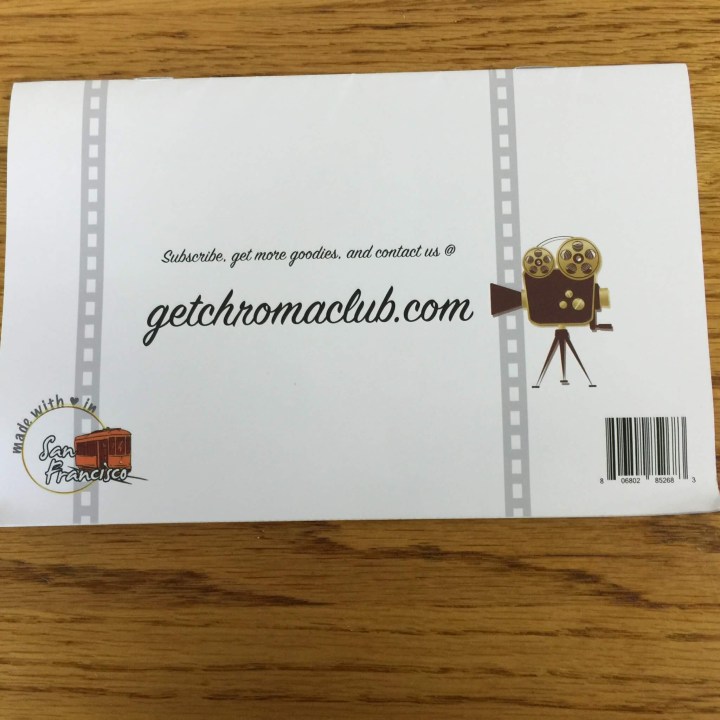 It's also community based – Chroma Club members vote on what gets printed for the following month! The back side tells you how to stay in touch and get extra goodies.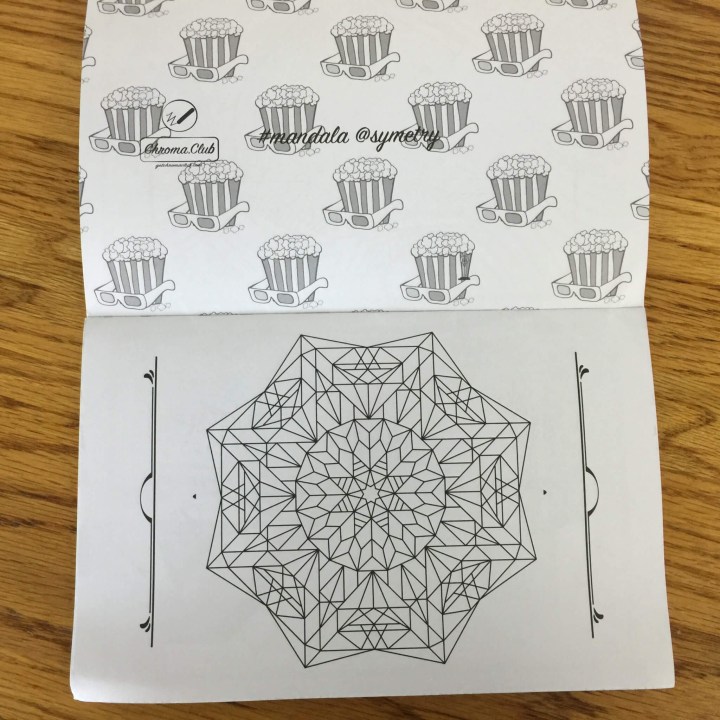 Nine unique designs are highlighted in this booklet with only one side being printed on so that when coloring it doesn't matter what medium is used, markers won't bleed through and ruin the other pictures.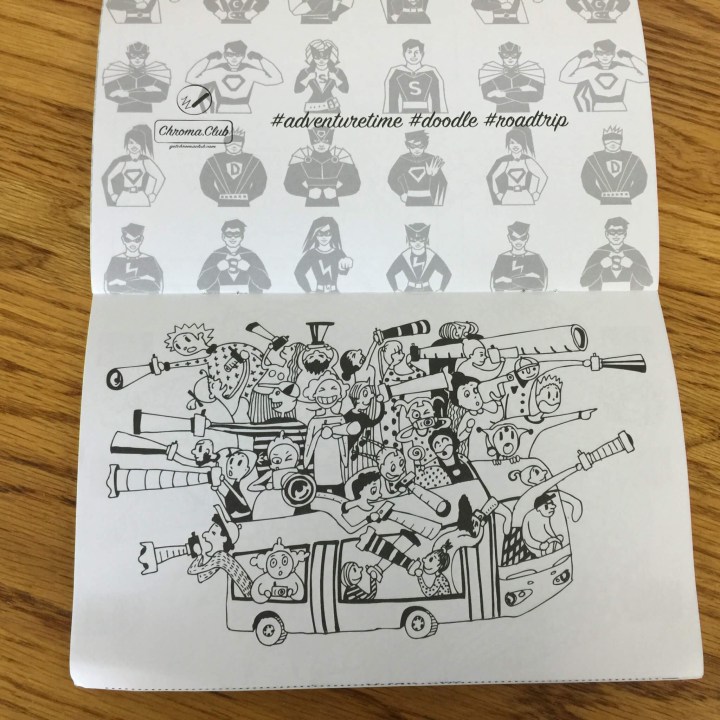 I love this picture with all the people in the bus, it's one of the more unique prints because it's not a pattern and is more like what you would find in a children's coloring book.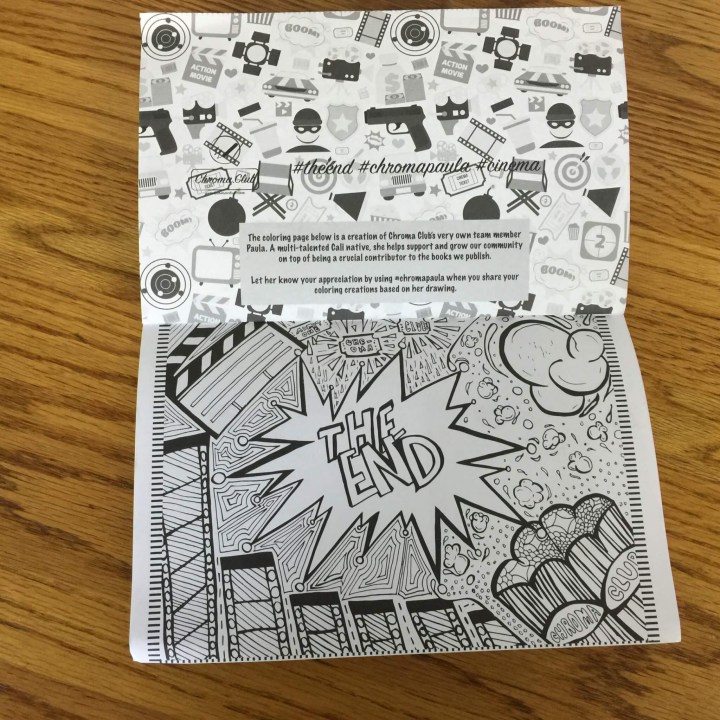 The End picture reminds me of a comic book and I think it's going to take a lot of skill and patience to make it burst with color.
This lemon picture was not only fun to color but I really liked that there was a recipe for making lemonade included. My daughter is so excited to make homemade lemonade and it added another level of fun.
Chroma Club is so much fun and there are no dull pictures. I love that the themes change each month and that to complete a book only takes a few quite moments. This is a subscription that I'm planning on getting for my grandmother, after suffering a stroke she can no longer read but she loves to color and make beautiful art. The truly amazing part of this subscription is that so many levels of artist can participate and create one of a kind pictures.
Visit Chroma.club to subscribe or find out more! Save 50% on your first month! Use coupon code HALFOFF.
The Subscription
:
Chroma.club
The Description
: Chroma Club is joy in your inbox. Our coloring books are the perfect blend of art, fun and challenge, with illustrations drawn by artists around the world. Put on some headphones and throw down some colors on our beautiful designs. Let your own creativity spark up. Draw, color, doodle, journal or balance your checkbook 😉 on our beautiful paper.
The Price
: $8.00 per month