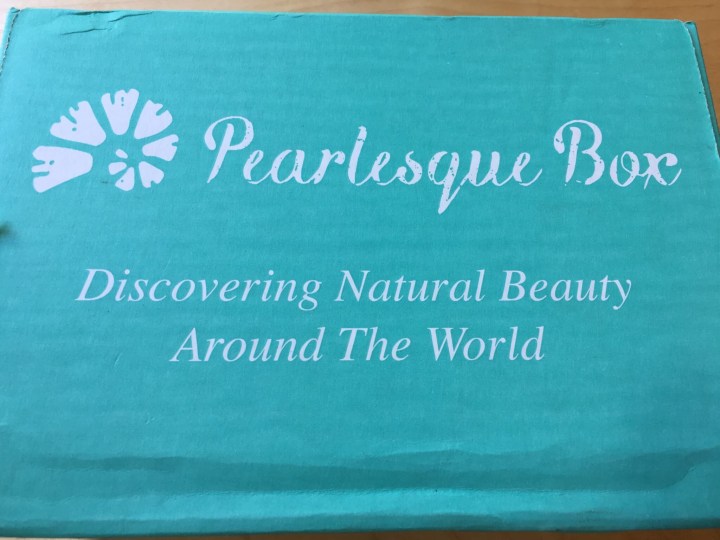 Pearlesque Box is a subscription box that delivers full-sized organic, non-toxic, natural beauty products from around the world to your home each month. The founder wants her subscribers to have enough product to accurately judge how each product affects their skin. Every month features a different organic, non-toxic, natural skin care line.
The August 2016 box features products from Juice Beauty.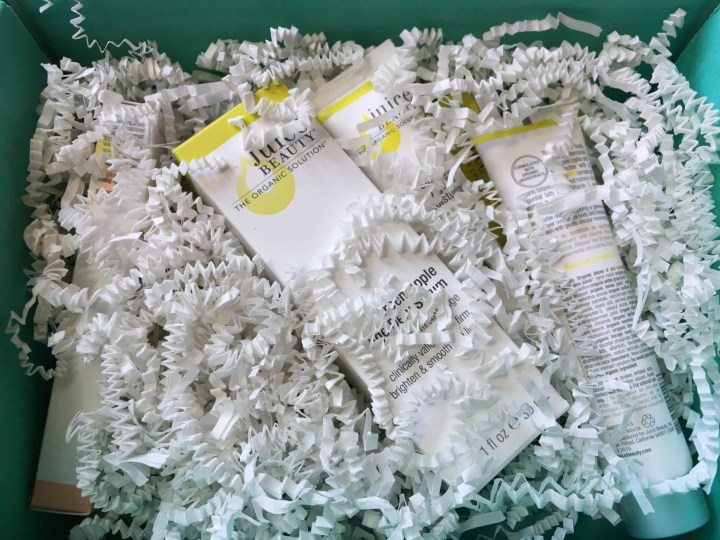 All products arrived well packaged in attractive squiggles.
I couldn't wait to try Juice Beauty's serum, facial moisturizer, body moisturizer, eye liner and lip gloss! While Pearlesque Box typically doesn't contain cosmetics, the 2 makeup items were a bonus this month!
Juice Beauty is a northern California company dedicated to creating effective beauty products from organic sources. By combining ingredients such as Vitamin C, fruit stem cells, algae, grape seed and essential oils with an organic botanical juice base that includes aloe, jojoba, grape seed, shea and citrus juices, Juice Beauty creates skincare and cosmetics that are free from parabens, petroleum, pesticides, propylene and butylene glycols, phthalates, sulfates, PEGs, TEA, DEA, GMOs, silicones, gluten, artificial dyes and synthetic fragrances.
Juice Beauty produces four skin care lines: stem cellular, to address fine lines and wrinkles; green apple, to address uneven skin tone, dark spots and discoloration; blemish clearing, which controls oil; and daily essentials. All four skin care products included in the August Pearlesque box were from the green apple line.
Juice Beauty's Green Apple Age Defy Serum ($52) harnesses the power of antioxidants to create a brighter complexion. Formulated to visibly reduce dark spots and discolorations associated with aging, this serum contains alpha lipoic acid, DMAE, CoQ10, Vitamin C and peptides.
The serum is easy to apply, and my skin has absorbed it easily. After applying it morning and night, I've been following it up with Juice's Green Apple Age Defy Moisturizer.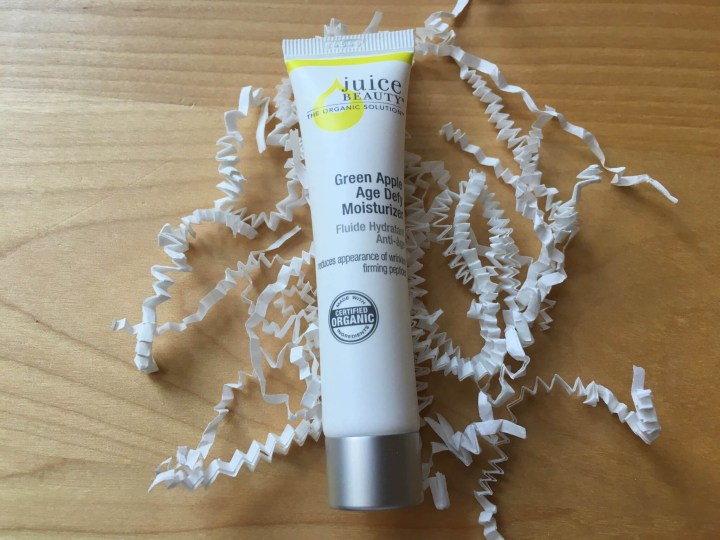 Juice's Travel Sized Green Apple Age Defy Moisturizer ($18) combines Juice's organic botanical juice base with the antioxidant cocktail found in the Green Apple Serum.
It goes on smoothly without leaving an oily residue. I've used it in conjunction with the serum twice a day for the last four days, and my face feels fantastic! I couldn't be happier with the results. It's also worth noting that my face usually gets red and breaks out when I apply moisturizers. That has not been the case with these Juice products. I just apply them and go. I'm thrilled!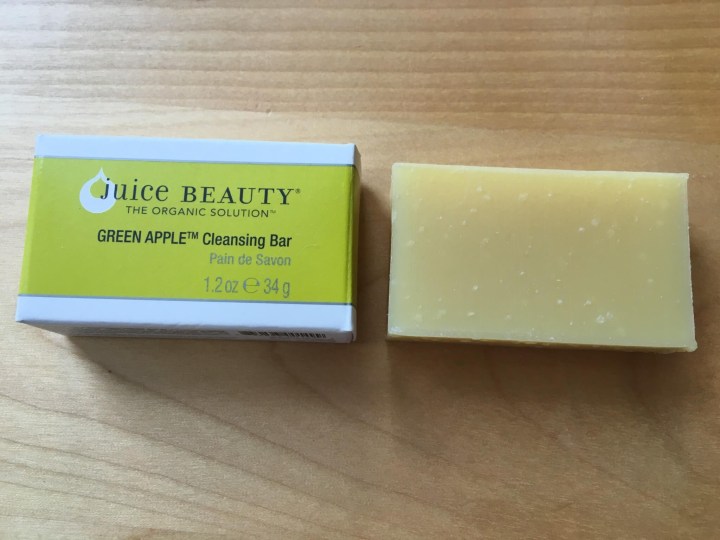 Juice's Green Apple Cleansing Bar ($5) is made from organic extra virgin olive oil, coconut oil and a blend of apple, lemon and aloe juices. Scented with essential oils, it's a gentle yet effective cleanser. It left my skin feeling soft and well hydrated.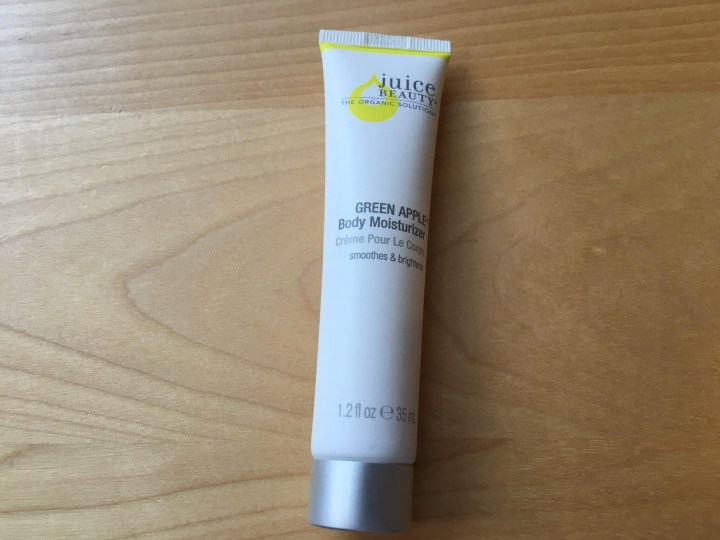 After washing with Juice's Green Apple Cleanser, I applied Juice's Green Apple Body Moisturizer ($5) to my body. This moisturizer combines jojoba and shea butter with malic acid from green apples to create a nourishing, hydrating cream that firms the skin.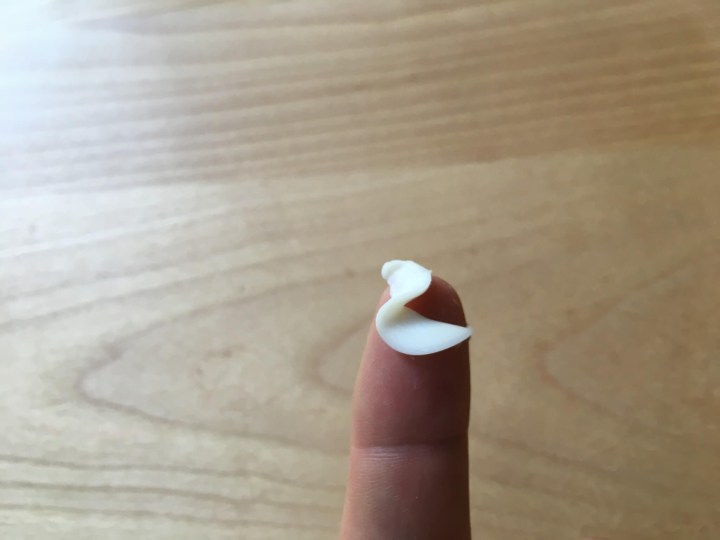 My skin absorbed this very quickly as well. My upper arms tend to get very dry and somewhat bumpy, but this miracle in a tube rid me of all of those concerns after only one application. I love all of these Juice skincare products!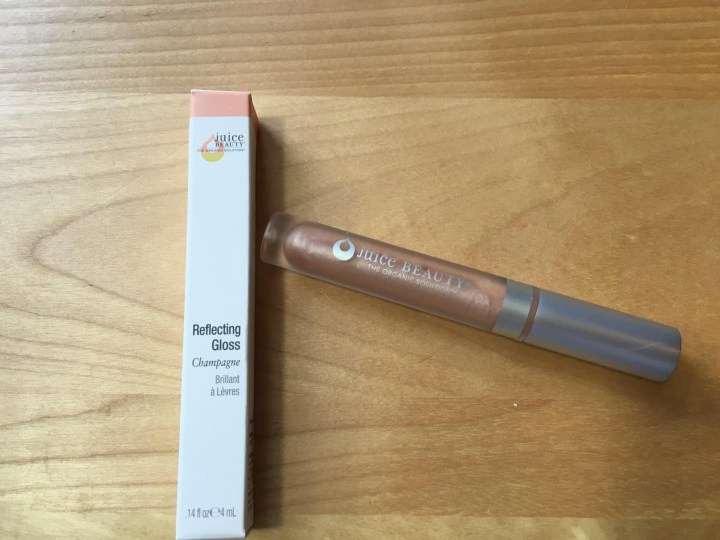 Speaking of love, I adore this champagne-colored Reflecting Gloss ($15)! Containing a blend of acai and goji berries, minerals and agave, it softened my lips, leaving them hydrated and full.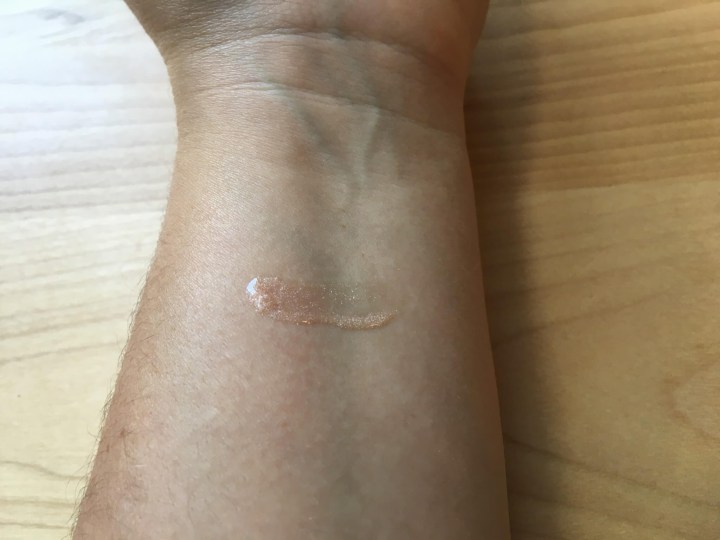 As someone who doesn't wear a lot of makeup, this tint added a little shimmer to my lips while still maintaining my natural lip color. I loved it, my husband loved it, and most important, my lips felt great with it on!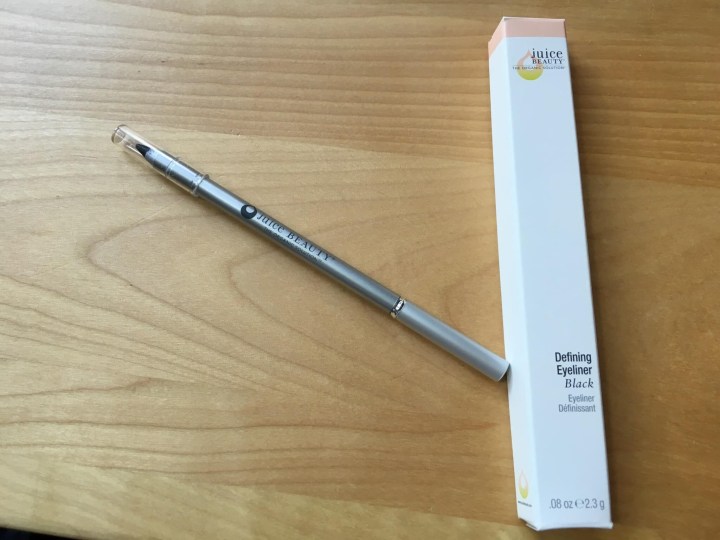 I liked this Defining Eyeliner in Black ($16). The pencil is on one end, while the other end reveals a smudge "brush" that you can use to smear the line, resulting in a smoky eye.
Made from shea and cocoa butters, minerals, acai and goji berries, this pencil nourishes as it defines.
This was my first month receiving Pearlesque Box, and I couldn't have been happier with its contents! I loved all of the products included in the box, and only wish I had more of all of them! The value of this box was fantastic–$111 worth of products for $39.95. I'm hooked. I hope to continue to receive many more installments of this fabulous subscription in the future!
Do you subscribe to Pearlesque Box? What were your favorite products this month? Save 10% on your first month! Use coupon code PEARL10. FYI – this exact box is available through August 5!
Visit Pearlesque Box to subscribe or find out more!
The Subscription
:
Pearlesque Box
The Description
: Pearlesque Box is the first monthly subscription box for the BonaFide Skincare Fanatic. Say goodbye to sample size products that do nothing for your skincare regimen. Pearlesque Box includes a minimum of 1 full size and 2-4 travel size skincare products from different regions of the world.
The Price
: $39.95 per month