MakersKit Monthly brings you an endless supply of new DIY projects from month to month. The subscription costs $24 per month, and you'll get a box filled with DIY project materials, plus bonus goodies. The box is always with a total value of $50 or more.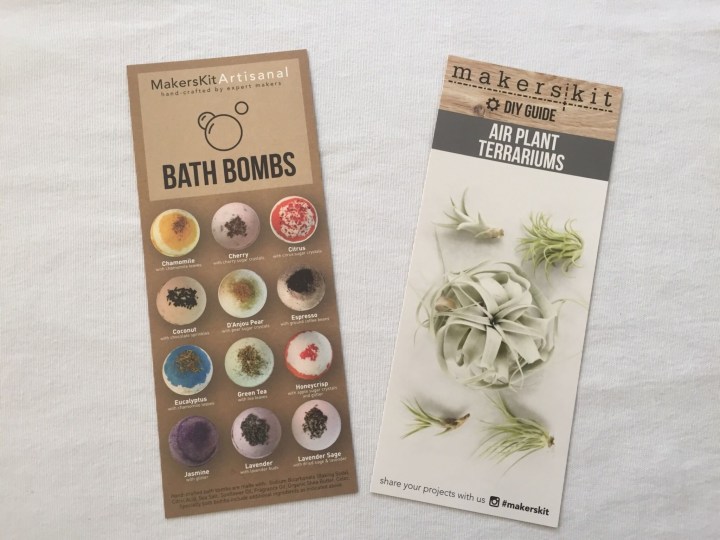 This month's project is a DIY Air Plant Terrariums.  There's also an artisanal bath bomb included in this box. We're not 100% sure whether this is the July or June box – it shipped on the last day of June.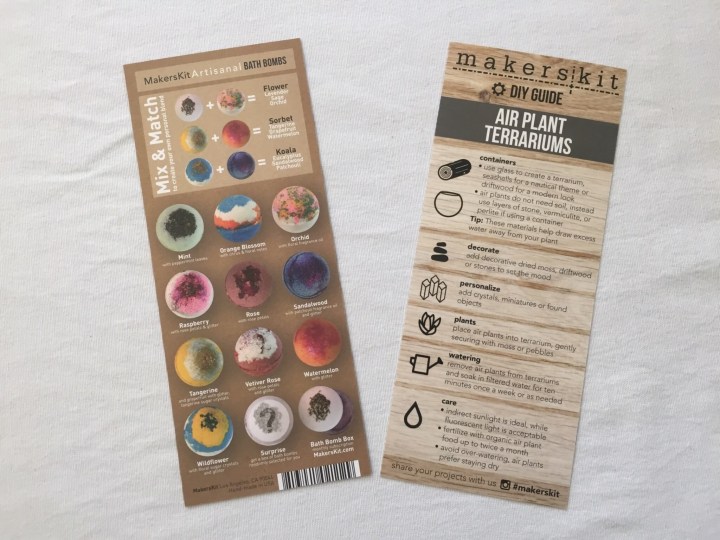 Here's a look at the back of the cards. The information card provides details about the project, plus how to take care of the plans in your terrarium.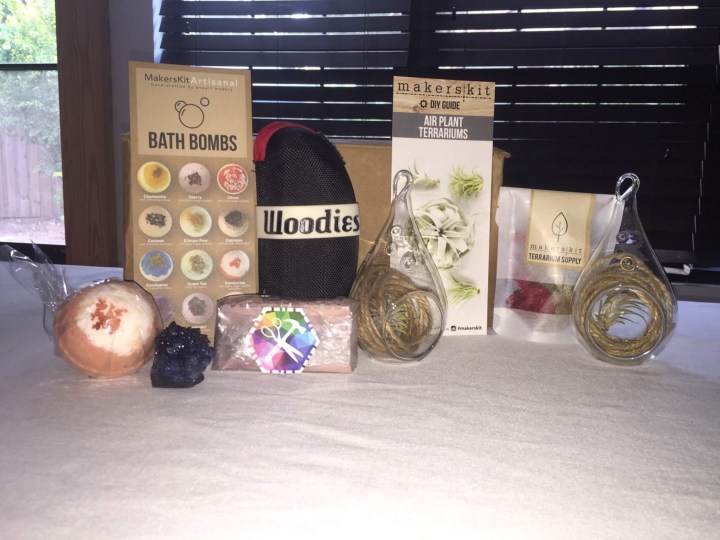 Everything in my July 2016 MakersKit Monthly Box!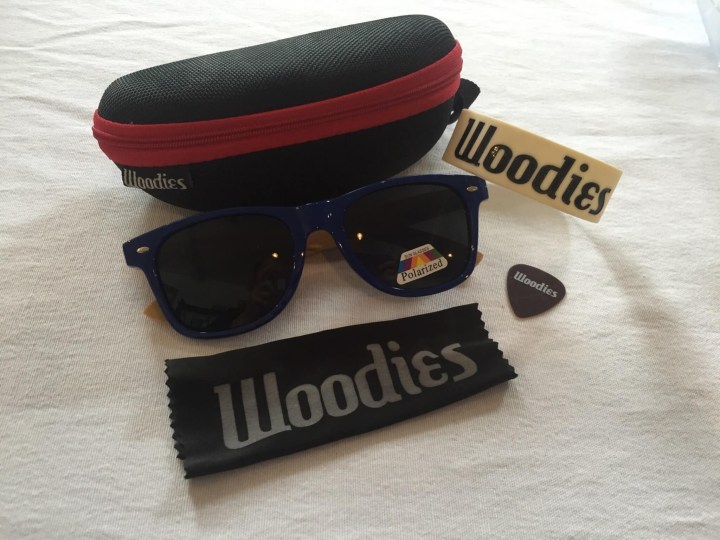 I was thrilled that besides getting the DIY kit for the Air Plant Terrariums, there were some extras in the kit. There are Woodies polarized sunglasses with case and band, honeycomb apple scented soap, a Honeycrisp bath bomb (apple sugar crystals and glitter – shown in photo above).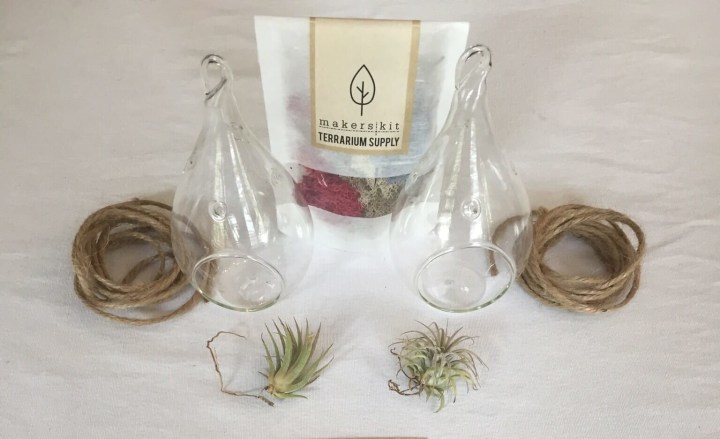 All the materials for this project.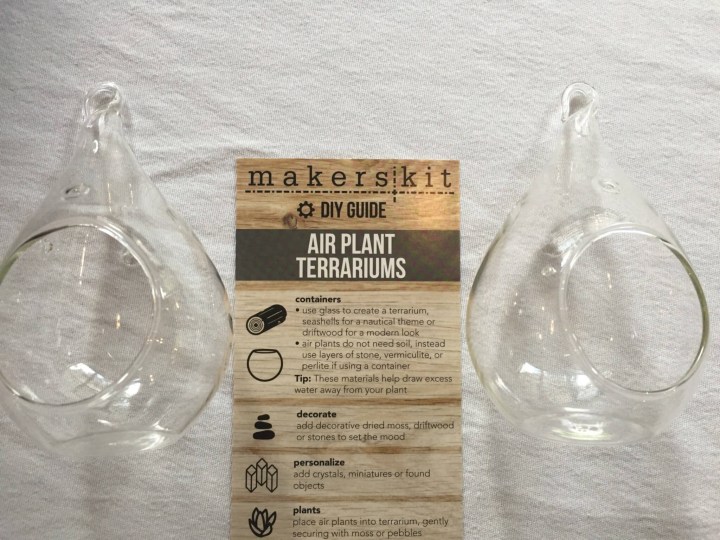 Crafting has been a great escape for me during stressful times.  I can't seem to go too long between projects, which is why I'm happy that I received this package.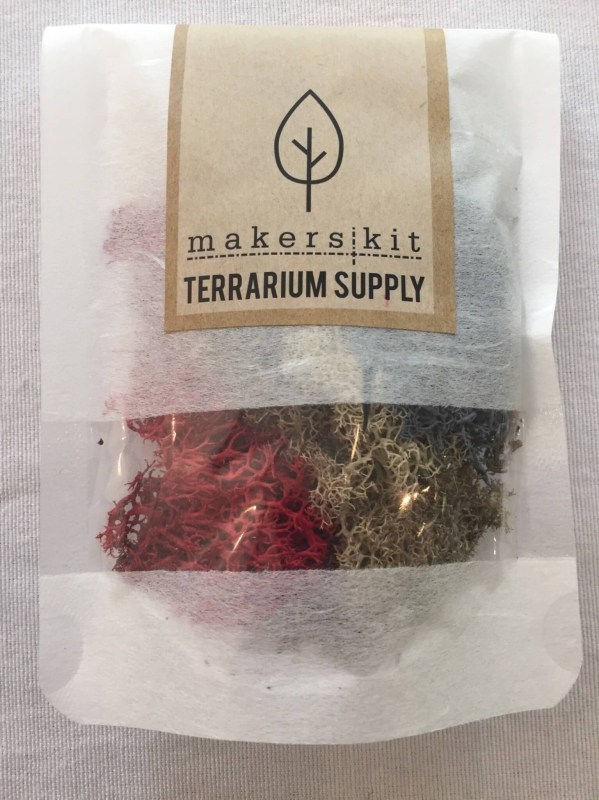 The air plants and moss.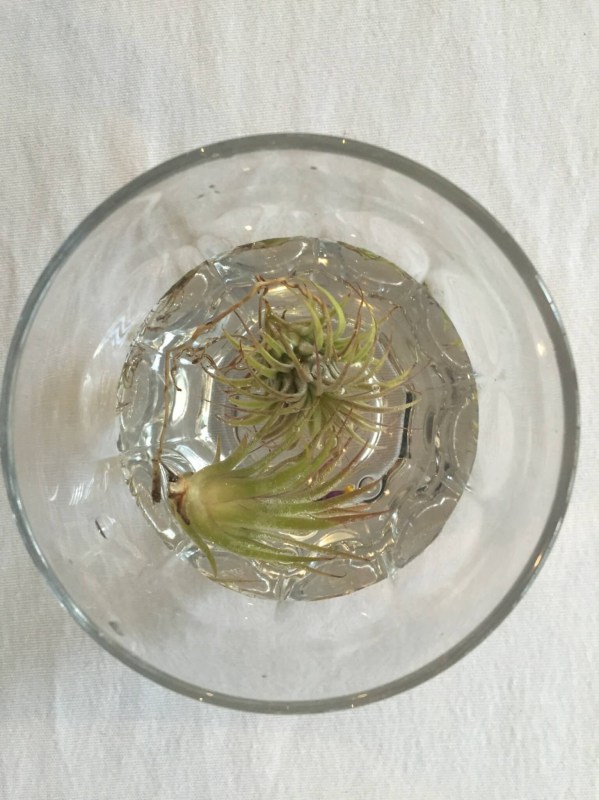 I've been pushing this love for crafting on my kids and I enlisted my daughter's help in this project. We plopped the plants in some water for a good soak (you need to resoak them once a week or spritz with water).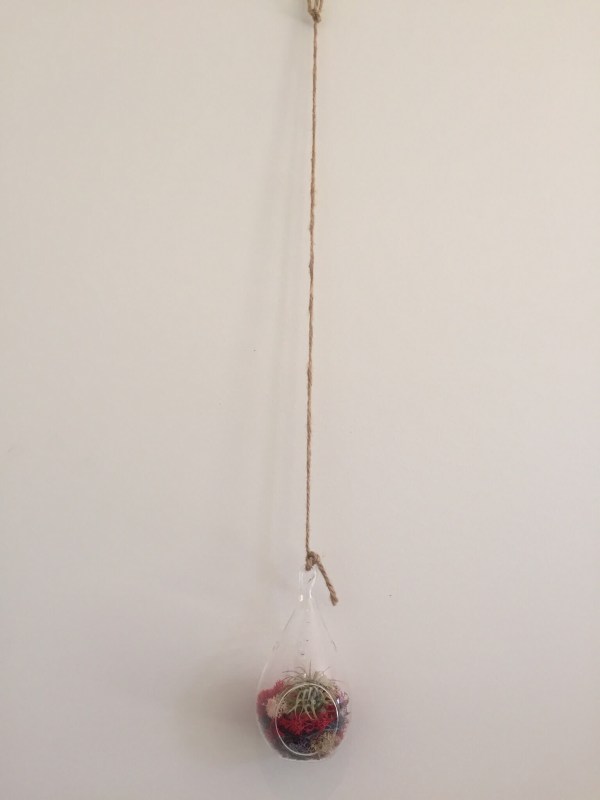 This box proved to be a perfect starter for her. The assembly was simple and she was able to create a few different designs in just a few minutes.  The instructions were easy to follow and the little pics on the side made it foolproof.  My 6 year old could have done it.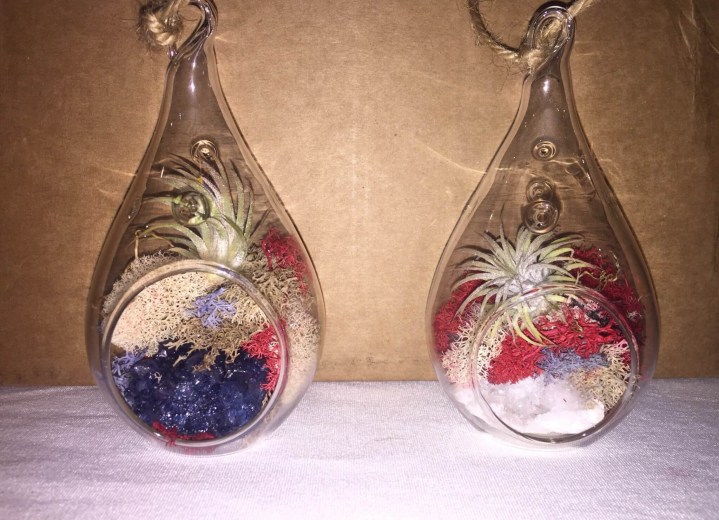 We can't wait for our next MakersKit – the assembly was easy and the results were gorgeous, plus the included goodies were a nice extra! We weren't quite expecting for such a substantial amount of the value to be in non-DIY projects, so you may want to take that into consideration when you subscribe!
What do you think about MakersKit Monthly?
Visit MakersKit Monthly to subscribe or find out more!
The Subscription
:
MakersKit Monthly
The Description
: Experience a new DIY project created by MakersKit each month. Each month we'll send you our featured DIY project plus extra goodies with a total value of $50 or more. Each box is a surprise, and will be revealed right after they ship.
The Price
: $24.00 per month