Mystical Mojo Box delivers mystical goodies used to aid in gently raising the vibration of your body, mind and soul.   The box was started as  a way to help others learn and try out all types of religions/ -ism's in order to define their own Spiritual Path!  The box brings you bits and pieces from rituals used in Wicca, Paganism, Hinduism, Buddhism, Native American and more.
Mystical Mojo Box offers three levels: Crystal Mojo Box ($15), Mojo Jewels Box ($27) & Mega Mojo Box ($45). US shipping is $6 per month except for the Mojo Jewels box. This is the Mega Mojo box!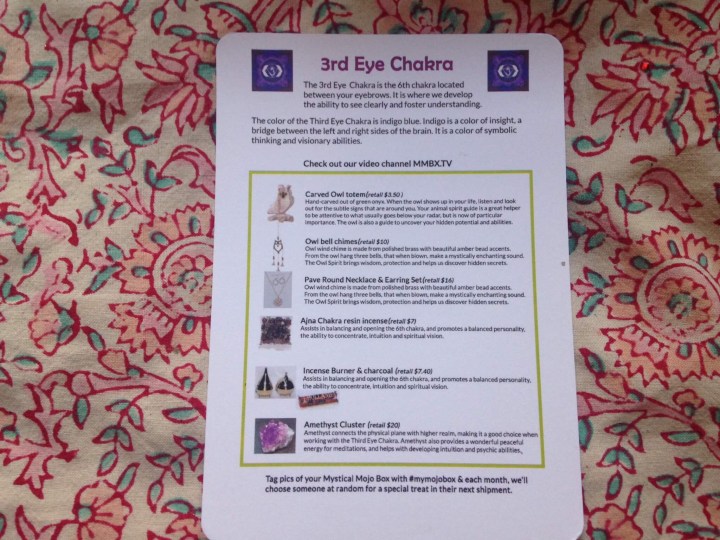 The theme for July is the "3rd Eye Chakra", which is where we develop the ability to see clearly and foster understanding.  It is the 6th chakra located between the eyebrows.   The color of the third eye chakra is indigo blue, the color of insight and the bridge between the left and right sides of the brain.  It symbolizes thinking and visionary abilities.
Carved Owl Totem ($3): The owl is hand-carved from green onyx.  The owl is a guide to uncover your hidden potential and abilities.  When an owl appears to you, listen and look out for the subtle signs that are around you.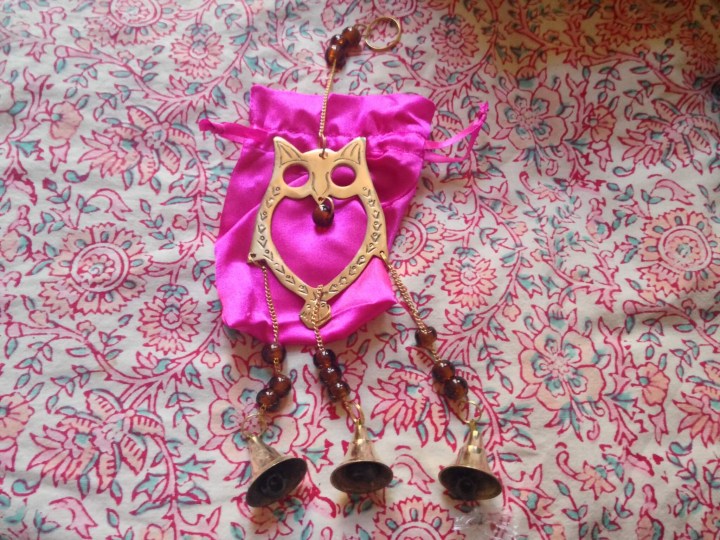 Owl Bell Chimes ($10): The chime is made from polished brass and amber bead accents.  The owl spirit brings wisdom, protection and helps us discover your hidden potential and abilities.  I love this and it sounds really cool.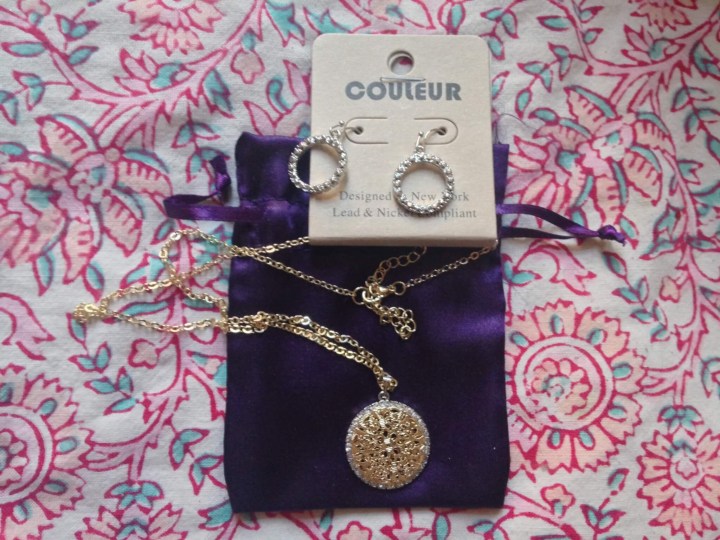 Pave Round Necklace & Earring Set ($16):  The mandala design is pretty, especially with the bling detail, but overall, it's not my thing.
Anja Chakra Resin Incense ($7):  This incense assists in balancing and opening the 6th chakra and promoting a balanced personality, the ability to concentrate, intuition and spiritual vision.  I can't wait to burn this!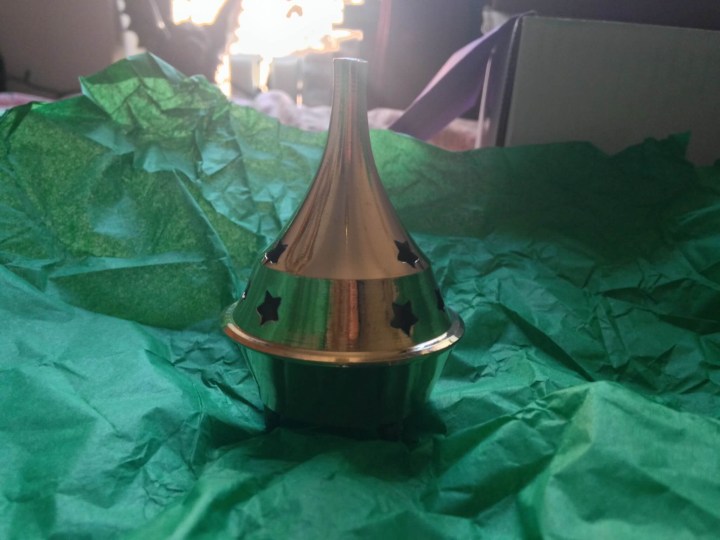 Incense Burner & Charcoal ($7.40): This burner such a great size and great to pair with the incense!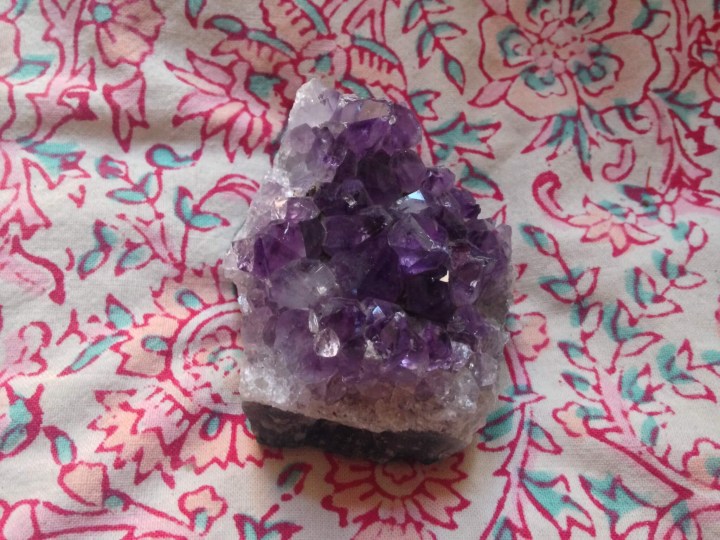 Amethyst Cluster ($20): Amethyst is said to connect the physical plane with the higher realm.  It also promotes a peaceful energy for meditations and helps with developing intuition and psychic abilities.  It is a beautiful piece of amethyst, and powerful.
I really enjoyed this box.  The description of the theme of the box was great and the items were well tied to the theme.  The total value for the box is: $63.90.
What do you think of Mystical Mojo Box? You can use code NEWMOJO to save 10% on all orders!
Visit Mystical Mojo Box to subscribe or find out more!
The Subscription
:
Mystical Mojo Box
The Description
: Mystical Goodies…delivered! A premier monthly subscription box intuitively designed to invoke Soul Transformation by providing items that spark Positive Energy and Soulful Insights!
The Price
: $45.00 per month