Feedbands delivers music to you every month in vinyl and digital download.  Your collection will grow with limited edition records you cannot get anywhere else.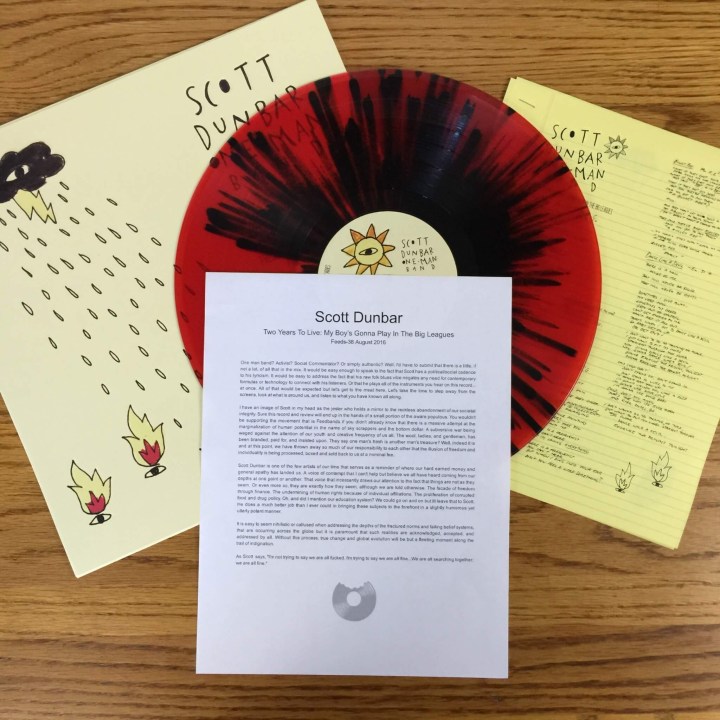 Music and more!  This is what comes in this month's box.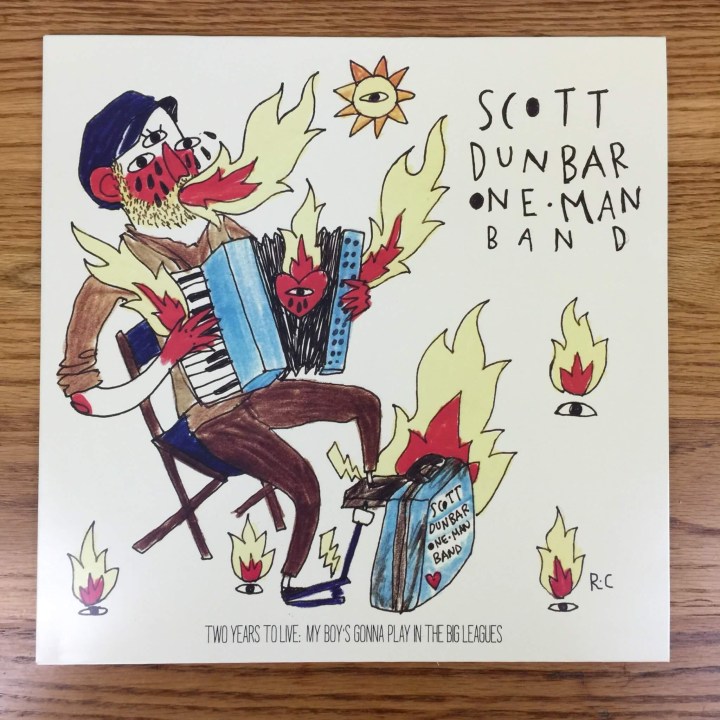 Clozee is the featured band this month on Feedbands. The album art is definitely very artistic!
Scott Dunbar is an incredibly talented individual with a message.  The social commentator delivers his message on his own, playing all of the instruments and singing.
Scott Dunbar's album is named "Two Years to Live: My Boy's Gonna Play in the Big Leagues."  This is part of a limited numbered release but you can listen to the tunes on Feedbands.

The album insert includes the songs and lyrics printed on stapled lined yellow paper.  I think it's a great look.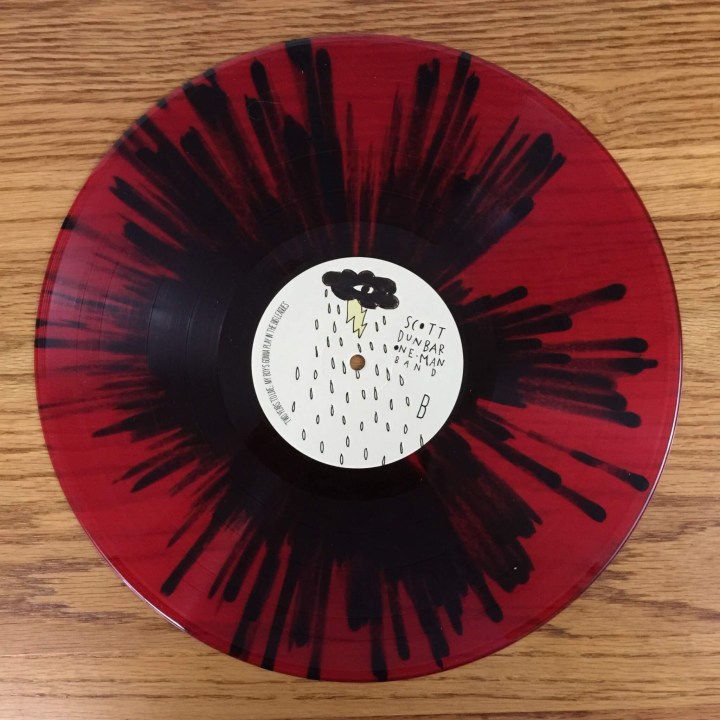 The record showed up, protected well and with no warping.  Feedbands packages their music very well.  I enjoy the fact that Feedbands offers up specialized color to their records.  Scott Dunbar gets clear red vinyl with black in the middle protruding out toward the edges of the record.  It looks great spinning.  I felt like that was a  clever touch.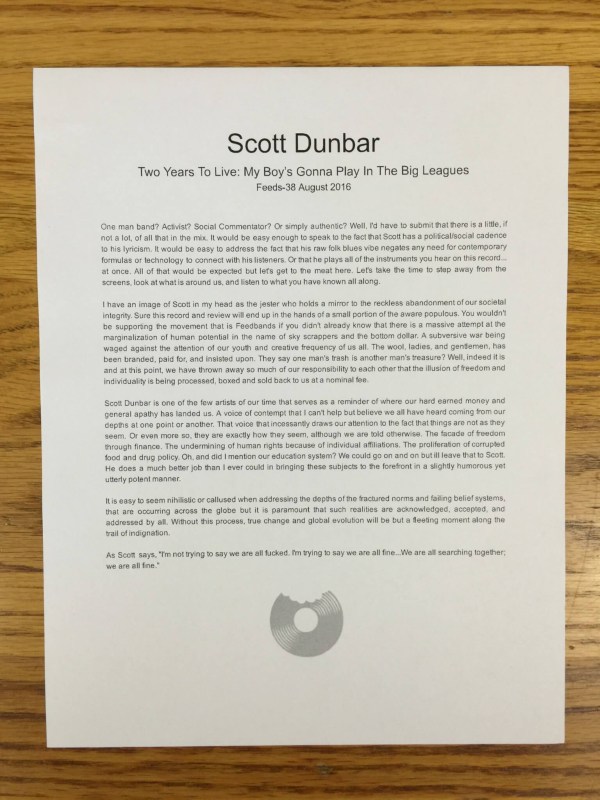 Letter from the curator.  Feedbands provides an artist background and tells you a little about the music.  I have also included an excerpt from the Feedbands website.
Scott Dunbar is one of the few artists of our time that serves as a reminder of where our hard earned money and general apathy has landed us. A voice of contempt that I can't help but believe we all have heard coming from our depths at one point or another. That voice that incessantly draws our attention to the fact that things are not as they seem. Or even more so, they are exactly how they seem, although we are told otherwise. The facade of freedom through finance. The undermining of human rights because of individual affiliations. The proliferation of corrupted food and drug policy. Oh, and did I mention our education system? We could go on and on but ill leave that to Scott. He does a much better job than I ever could in bringing these subjects to the forefront in a slightly humorous yet utterly potent manner.

You can listen to his music at feedbands.com/scottdunbar
Feedbands is a fantastic service!  The vinyl arrives at your home in incredible condition and it's really great to get limited edition music. What did you think about Feedbands' selection this month?
Visit Feedbands to subscribe or find out more!
The Subscription
:
Feedbands
The Description
: Get a killer record delivered to your door each month. Crowdsourced subscription vinyl.
The Price
: $25.00 per month