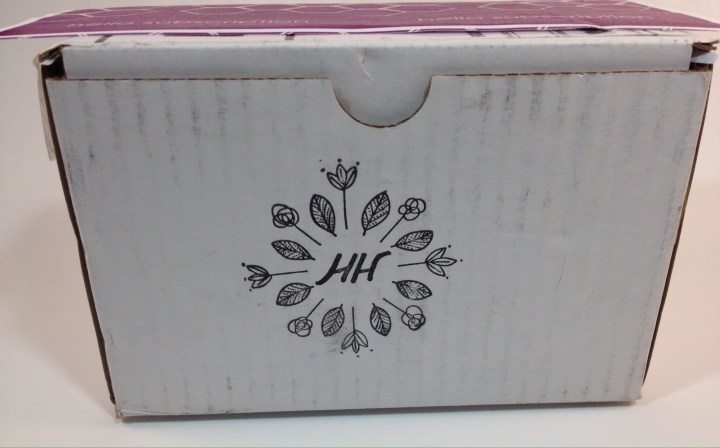 Handmade Habitat is a monthly candle subscription service from Handmade Habitat, a company that also sells body care and stationery items along with candles. Subscriptions start at $30 a month for a one time box or $25 a month for longer subscriptions. It is available in 1, 3, 6, or 12 month terms.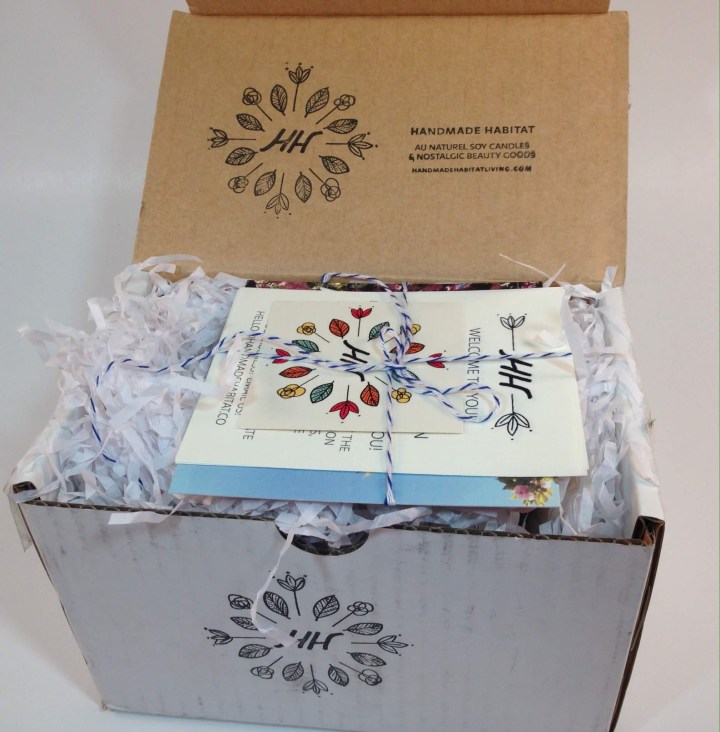 I liked the presentation of this box! There was shredded paper for cushioning and the top info cards were wrapped with string.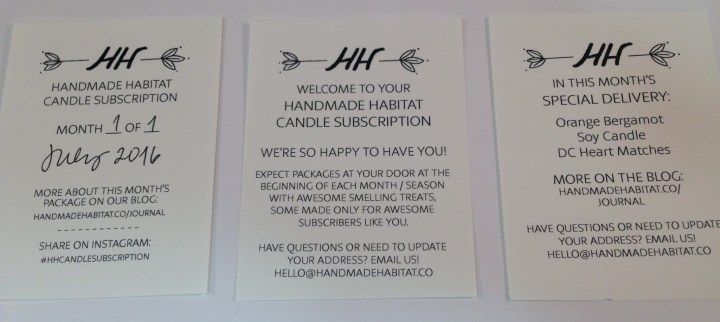 There were several cards included. The one on the right has the items listed for the month of July.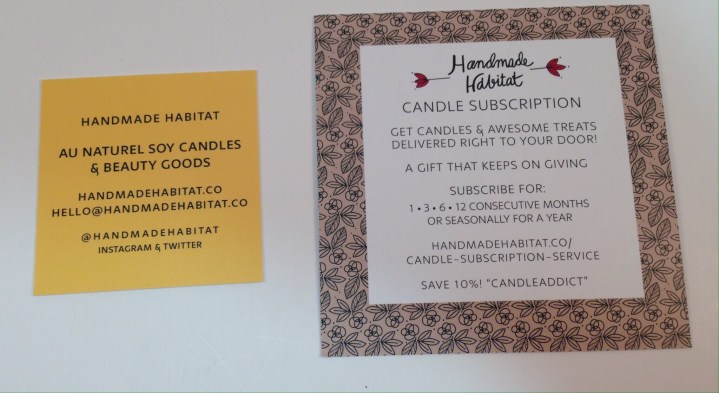 There was a coupon code inside to get a discount on a subscription. If you love your box then share the code with a friend!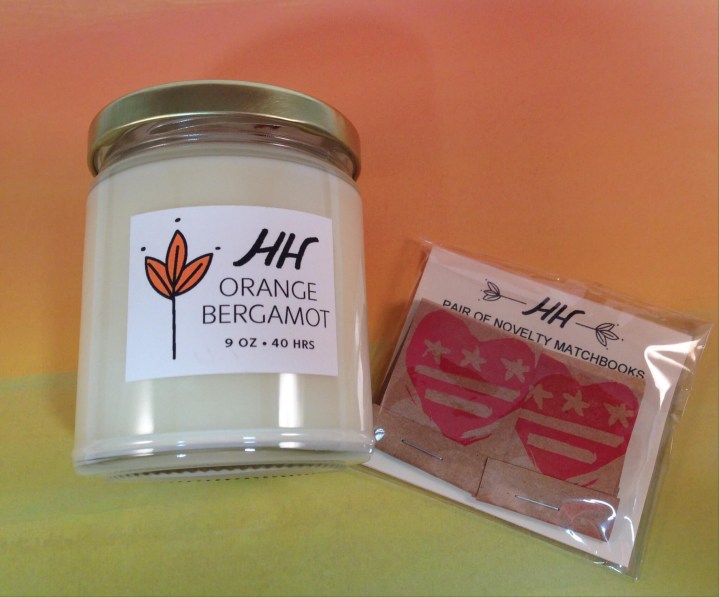 I received 2 items in my box. There was a candle and some matchbooks. I was happy to see that my first candle was citrus scented!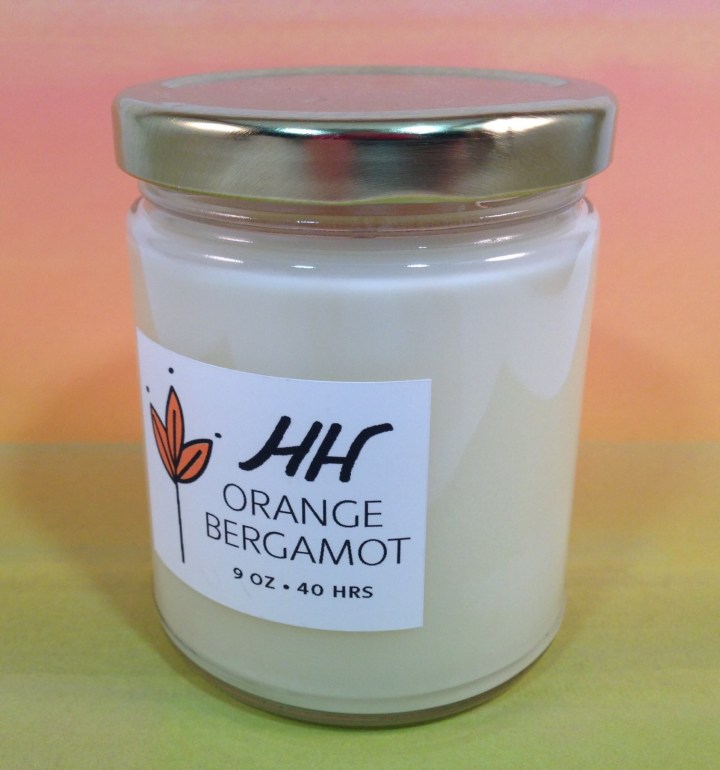 Handmade Habitat Orange Bergamot Soy Candle Jar  ($18) Handmade Habitat candles are soy based for a cleaner burn than traditional petroleum based candles. All of HH's candles are made in Washington, D.C. using USA produced soy beans. I loved the scent of this candle. I could just sniff it all day long. It has a clean, citrus smell in the jar. I was a little confused though when the scent didn't come through when I burned the candle. Maybe there wasn't enough scent added? I will try a candle warmer next time and see if that works.
Look at the inside of this lid! This candle is part of the Yogi Candle line and each scent in this line is paired with a yoga pose.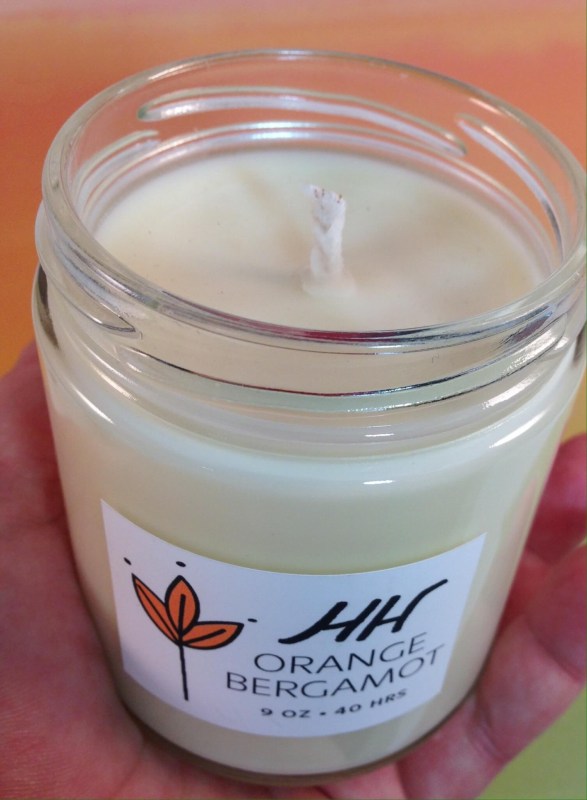 This candle is non-toxic and contains a braided cotton and recycled paper wick. It is scented with a high grade certified all natural fragrance oil. It is 9 ounces and has a burn time of 40 hours. This candle isn't highly scented but it wasn't designed to be overpowering; just fragranced enough so you know it's there, but it doesn't take over.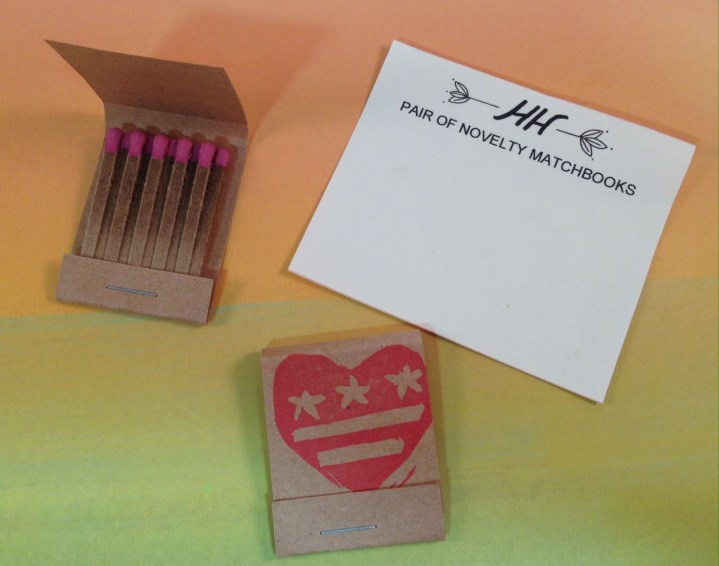 Love DC Matchbooks ($4) Since it is July I received 2 hand stamped matchbooks with a patriotic theme. Handmade Habitat is based out of D.C. so the love of country is strong this month!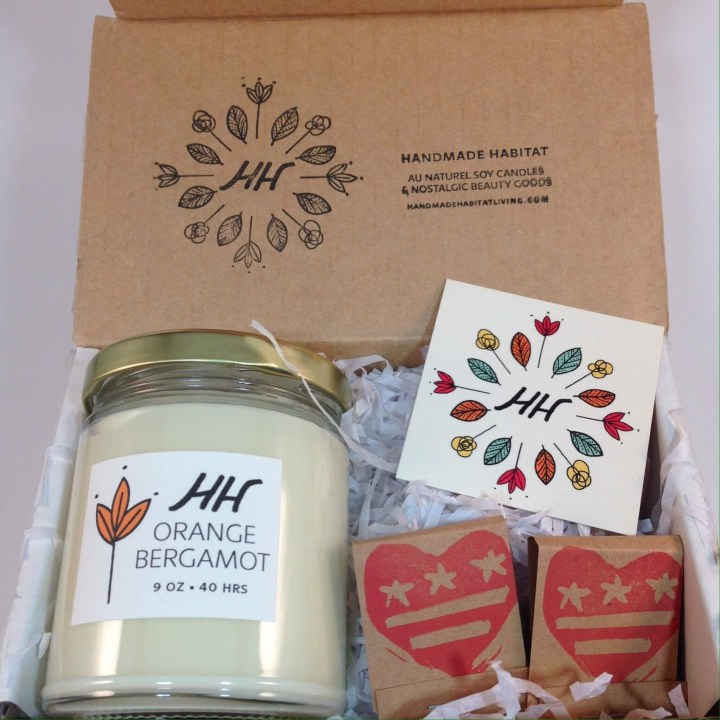 Overall, I had mixed feelings about my first Handmade Habitat candle. It was nicely scented and I love that it is all natural and vegan friendly. I wish that the scent had come through when I burned the candle. The value of this box was $22, which is under the $30 subscription price (or $25, on a multi-month subscription), however, when I went to purchase both of these items it came out to $31.81 total to ship to my house (shipping was $9.81 for a shop purchase, but is free for the subscription). In that case, I saved $1.81 by having a subscription. I would love to see an additional small item or two to round out the box, such as a handmade card, tealight candle, or some tea sachets.
What do you think of Handmade Habitat? Is there a special scent you would like to receive? Save 10%! Use coupon code CANDLEADDICT.
Visit Handmade Habitat Candle Subscription to subscribe or find out more!
The Subscription
:
Handmade Habitat Candle Subscription
The Description
: Have Handmade Habitat candles and treats delivered right to your door every month. Each package will be a surprise with a special seasonal theme. Each month's delivery will contain an 8 or 9 ounce candle and a little something to go with it. Sometimes it's a pair of matchbooks, sometimes it's a little tin of tea, but it's always perfect for the season.
The Price
: $25.00 per month