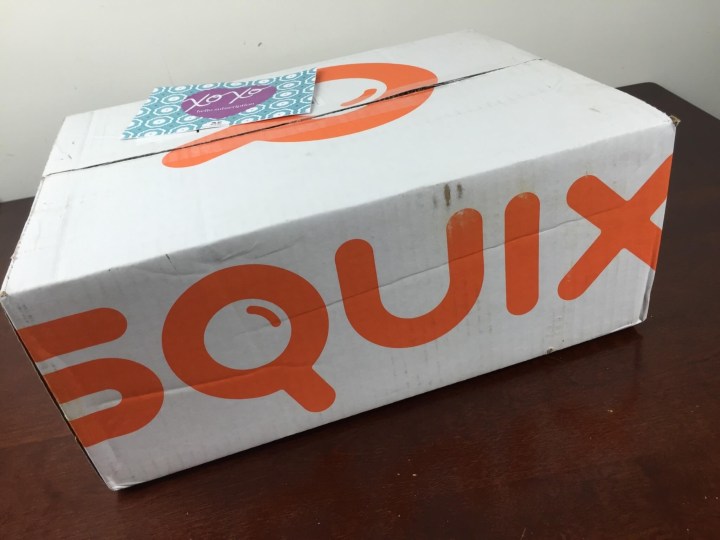 Squix QBox is a new monthly subscription box designed to send germs packing and help you discover new and innovative germ-fighting products. Every month get 3 full-sized sanitizing items!  You can add on any extra items you want, paying a la carte.  You usually get some cool freebies thrown in, too!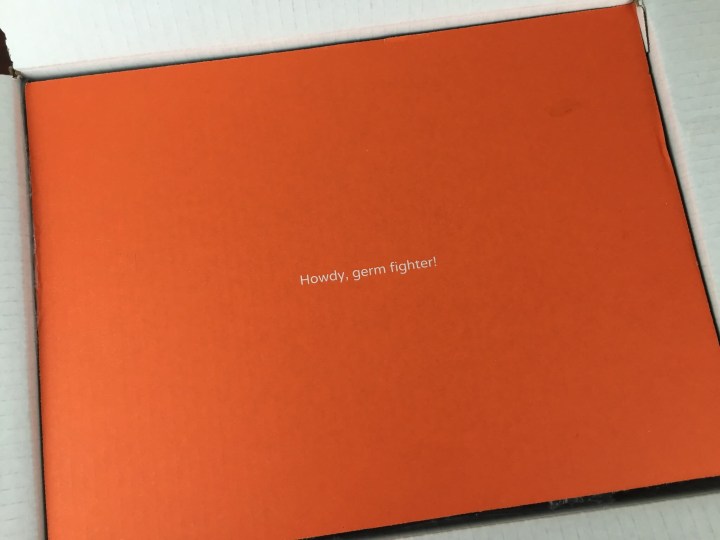 Squix is normally $14.98+$4.95 shipping, but you can get your first month free plus save 15% on any add-ons with coupon code Hello15.  You pay only the $4.95 shipping.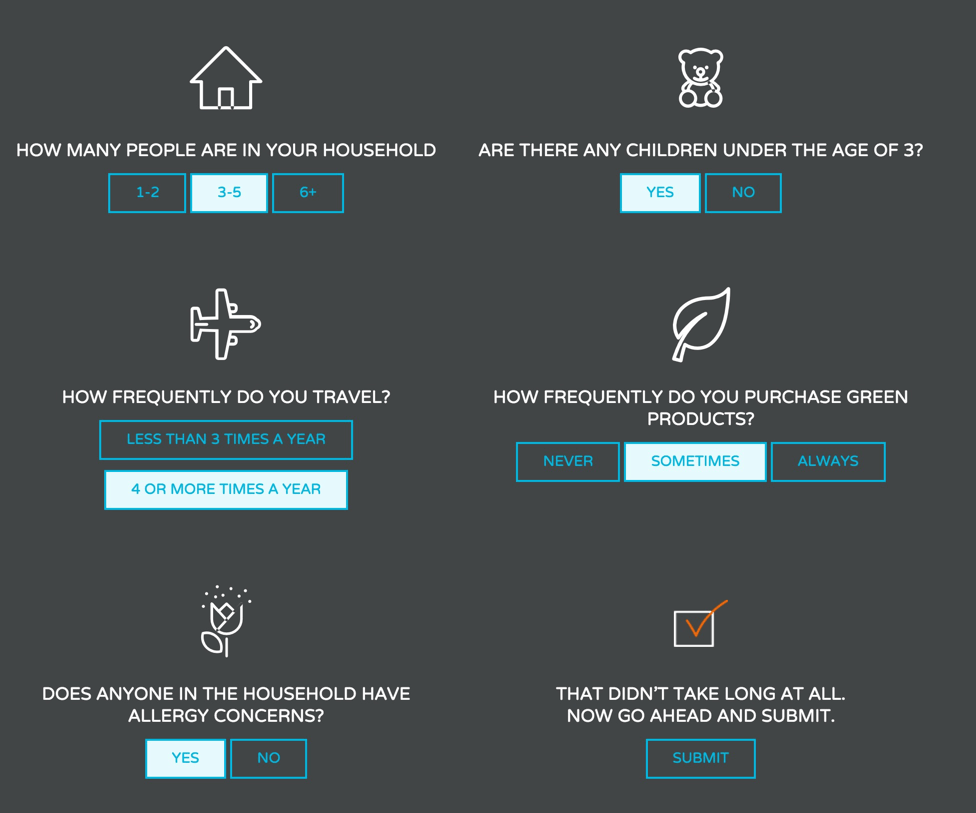 When you sign up you take a super-short quiz to help match you with products best suited to your needs.
They'll suggest a box, but you can swap or add in extras, choosing from 125+ full-sized anti-germ products for your home, family, and electronics. You can pause or cancel any time, and add extra items onto your box for free shipping.
Here's a peek at the store!  You can browse by item category and filter for the products eligible to be swapped into your subscription box — I love how they let you choose your scents and colors, too.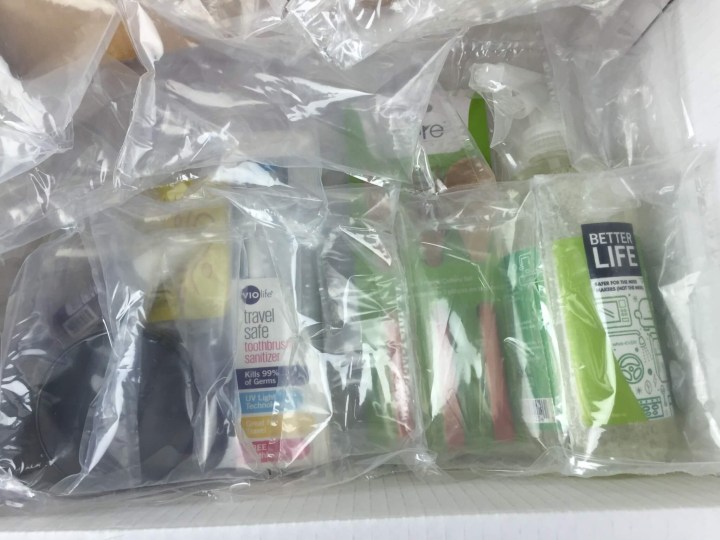 Everything is bundled in bubble packaging, and the liquids are taped shut, as well.
Here's everything in the box! Note that Squix included an extra item from their shop in the box.
Better Life All-Purpose Cleaner ($6.99 32oz):  This all-purpose cleaner is derived completely from plant sources, so it is far safer for use in a child or pet inhabited environment.   It also skips on alcohol, fragrances, and dyes, getting it's bright and pleasant scent from natural extracts.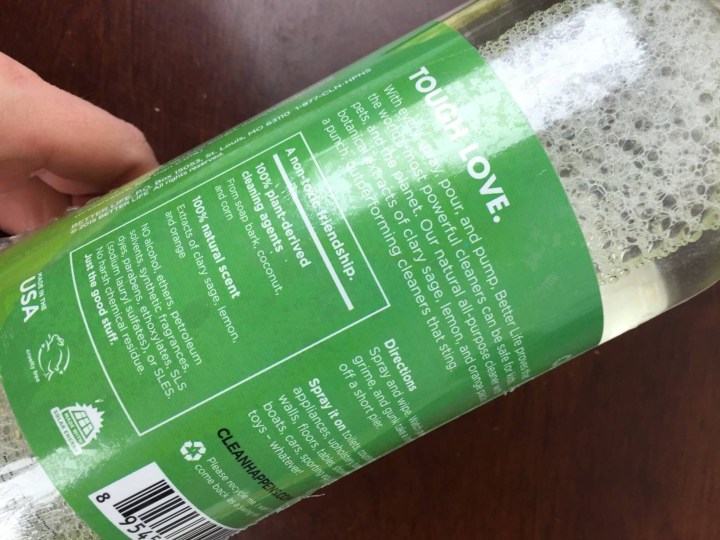 It claims to outperform the cleaners made from nasty stuff, so it seems like a no brainer giving it a shot.  It's recommended for use on just about anything, and I'm much more inclined to try it out on various surfaces knowing that it is naturally-derived and less likely to harm finishes.
Core Bamboo 3 Piece Cutlery Set ($6.98):  Bamboo is a superb material for use in the kitchen, as it is durable, highly-renewable, and even contains bamboo-kun, a naturally occurring substance with anti-microbial properties.  These are available in a variety of colors, including natural unfinished.  This is a great set for putting in your work lunch pail — co-workers will see what an incredible multitasker you are, noshing and virtue signaling simultaneously.
Milstein's Pure Kitchen & Bath Scrub Powder ($5.99):  Baking soda based, this natural cleanser is slightly abrasive, grinding away stuck on grime.  It also is a great freshener, combining the natural odor busting properties of baking soda with a lovely lavender aroma.
This cleanser is the mode of barman's powder, a trade secret for blasting filthy gunk off of heavily used surfaces.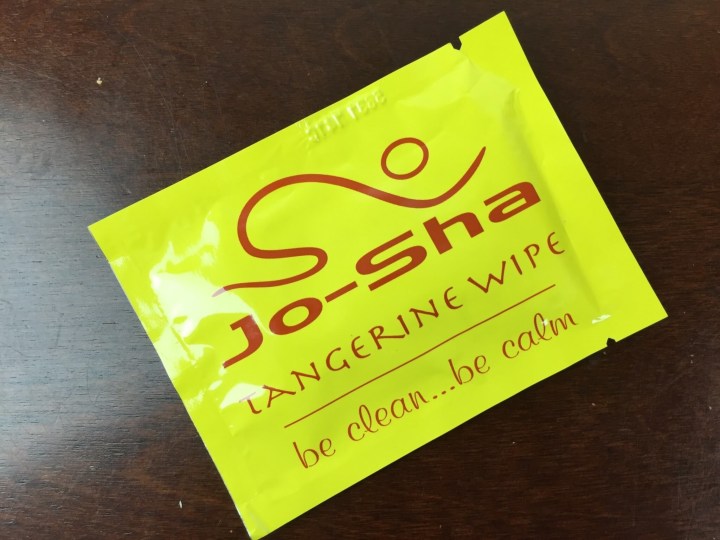 Jo-Sha Tangerine Wipe ($1.64):  An on-the-go freshener with a welcoming tangerine scent.  As the logo suggests, this is a really great item for a yoga or gym bag — it's not a shower replacement, but it is a great way to freshen up enough to feel comfortable stopping at the store on your way home.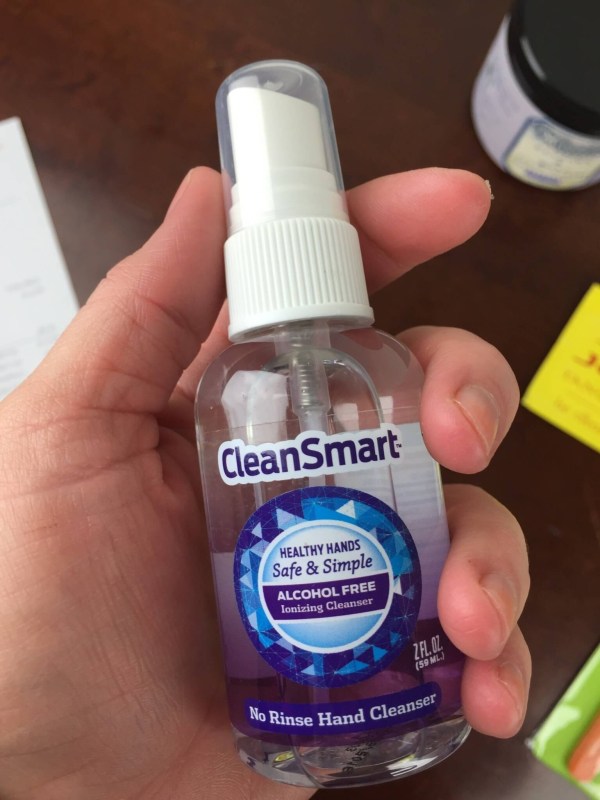 CleanSmart No Rinse Hand Cleanser ($3.50):  We are big believers in hand sanitizer, and we drag a bottle along whenever we go out with the kids, as child-friendly play areas and eateries tend to be saturated with germs.  Most hand sanitizers are thickened with an agent that leaves a greasy or sticky film on your hands — it kind of defeats the point of having a hand washing stop gap measure in place if you have to wash it off your hands.  CleanSmart is one step better than most, in that it's "no rinse" formulation means you don't need to clean your cleaner off your hands.
Note from Brandy: I stole this for my needlework bag. I was actually wondering to myself if there was a product like hand sanitizer except non-sanitizing and VOILA. I'm super excited by this product. This isn't a sanitizing product so it's perfect for my purposes (which is not getting off my couch to clean my hands).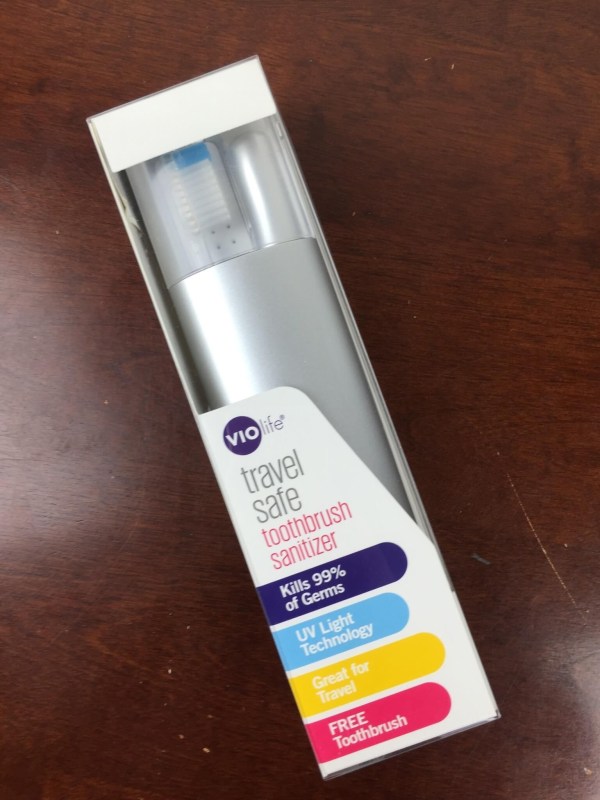 VIOLife Travel Safe Toothbrush Sanitizer ($29.95):   This was thrown in as an extra item!  In the past we've received a small bottle of sanitizer and a $5 gift card as our bonus items, but this one is pretty big.  Recently featured on the Today Show, the VioLife Travel Safe Toothbrush Sanitizer, is a case that protects your toothbrush from filth and sanitizes it with ultra-violet light.  It is ideal for travel, but it is equally practical for use at home.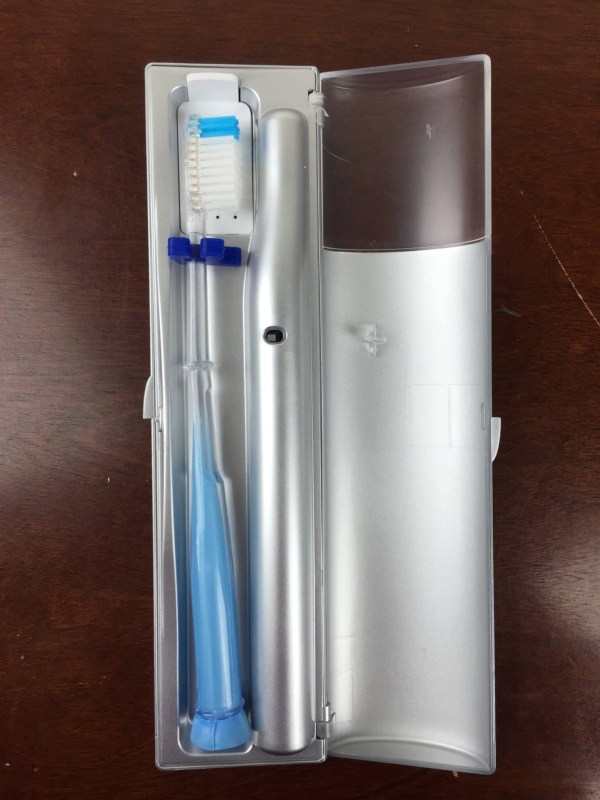 The toothbrush itself even has a suction cup stand, enabling it to stand up and avoid contact with the counter.
Squix is one of those subscriptions that should be boring, but is actually quite fun to get because of the innovative products they offer — with every box we find something to order that makes us say "that's such a great idea, why I haven't I seen this before."  The total value of the box was $25.10.  You can customize your box so values will depend on your choices, but we were happy with it even when it just matches the total monthly subscription price because of the cool new (and effective) cleaning products we find.  The convenience is a huge value factor as well, as it saves us a ton of time that we'd have to spend shopping and researching potential purchases.
Get your first Squix box free! plus get a free canister of Clorox Disinfecting Wipes when you use code HELLOFREE. Just pay $4.95 shipping.
Visit Squix to subscribe or find out more!
The Subscription
:
Squix
The Description
: Send germs packing and discover new and innovative germ-fighting products. Every month get 3 full-sized sanitizing items! Squix will suggest a box but you can choose from 125+ anti-germ products for your home, family, and electronics!
The Price
: $19.93 per month