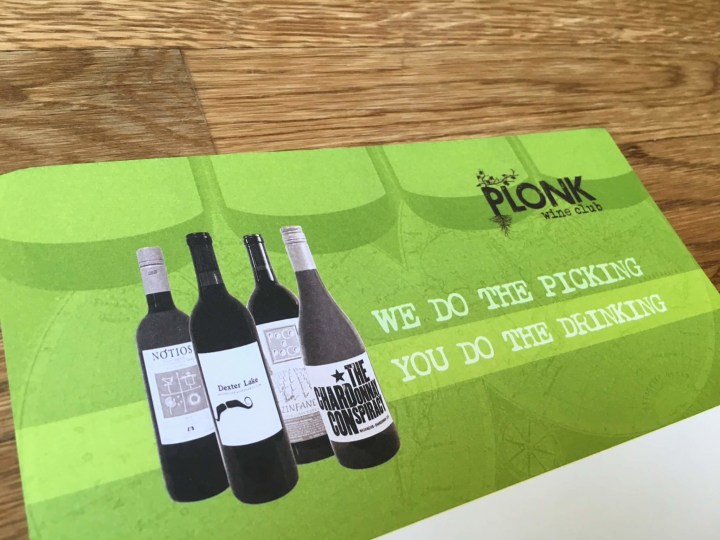 Plonk Wine Club is a wine subscription box offering 2, 4, or 12 bottles per month in either a red, white, or mixed shipment. Plonk specializes in curated artisanal, small batch, rare, and sustainably grown boutique wines.  You'll receive detailed tasting notes and expert recipe pairings delivered with every wine shipment.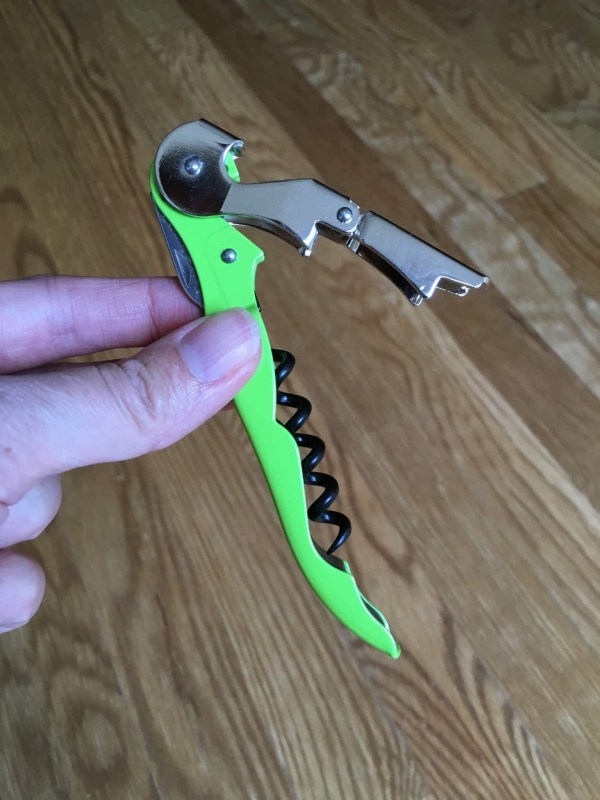 In your first shipment, you get a Plonk-branded Truetap corkscrew.  This happens to be my absolute favorite brand of corkscrew, so, yay.  (If you're still using one of those small-mammal-named wine openers, consider teaching yourself to use one of these.  You will feel like a boss!).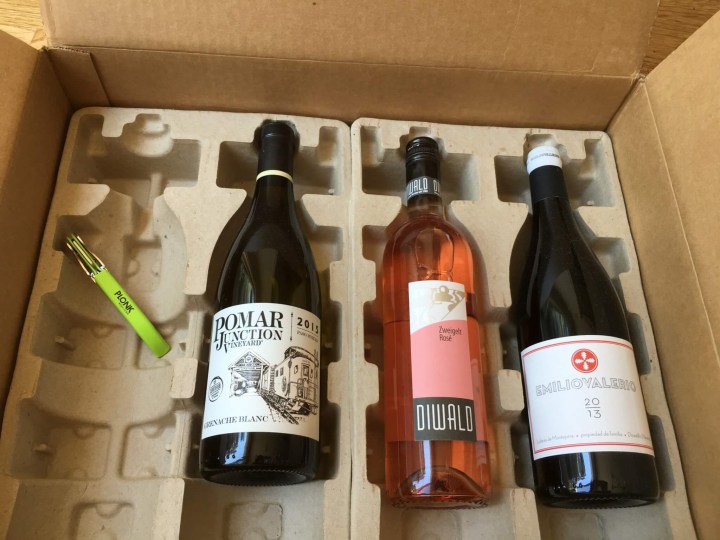 This month, I received the 2-bottle mix. . .but Plonk sent me a bonus bottle.  Cool! (Check the end of the directory for the coupon!)   Each wine comes with informative tasting notes and recipe ideas.  You can get full recipes at the Plonk website.  I assembled a group of friends for some television bingeing and snacks to test out the wines.  Hey–a box of wine to try is as good of a reason for a weeknight party as any.  (What were we watching, you ask?  Well, let's just say it featured main characters drinking cartoonishly large glasses of wine while tossing off witty dialogue).  On to the wine!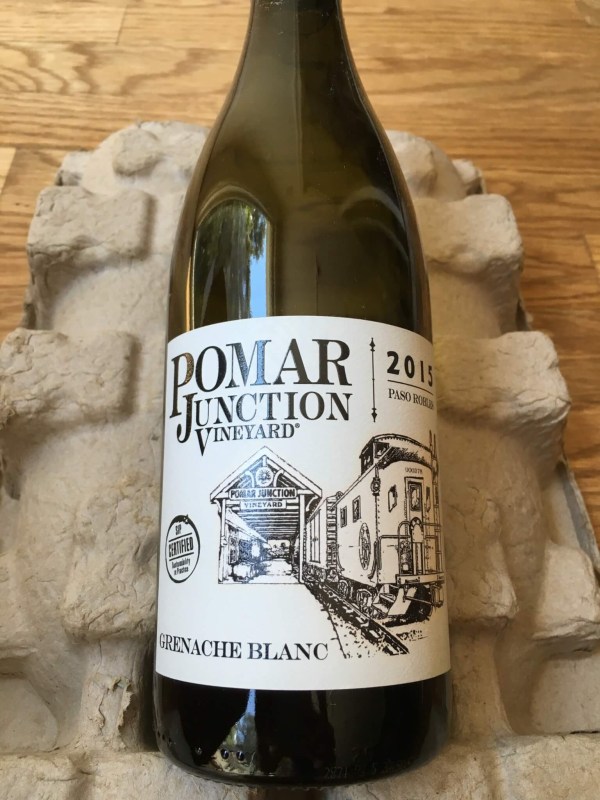 The first wine was the 2015 Pomar Junction Grenache Blanc.  This is a new varietal for me, and that's one of the cool things about a wine subscription–you get to test out things that you might not pick up at the wine shop or grocery store.  Pomar Junction winery uses sustainable growing practices, so you can feel good about your wine and less guilty about that farmed salmon you had last week.  This wine is a pretty light straw color in the glass and smells a little like tropical fruit.  It has a very light mouthfeel, with tastes of peaches and grass, with a little oak on the finish.  It reminded me of a sauvignon blanc, with a bit more structure.  The finish is dry and refreshing, despite the oak.  It went well with our hummus and crackers.  We drank this cold, but it warmed up in the glass to a bit more fruitiness.
Our next wine was the 2015 Diwald Zweigelt Rose.  Well, it is summer, so we were happy to see a Rose in the mix.  I have been drinking a fair amount of Provence-style Rose, which is light, dry, and, well, French.  This Rose is from Austria, a region more known for Gewurztraminer and other cold-weather wines.  The Diwald is pink lemonade-colored in the glass and smells of strawberry jelly, so I was a bit concerned that it would be sweet.  However, it is, happily, pretty dry.  This wine is "rounder" in mouthfeel than a Provence-style Rose, but it has a nice cranberry juice tartness to the finish that keeps it light.  Definitely a wine to drink cold.  This would be great with light cheeses or salty snacks, as well as anything summery, like cold pasta or grilled fish.
Our last wine was the 2013 Laderas de Montejurra Emilo Valerio.  This is a Spanish wine and new to me.  It is purple and heavy in the glass, without much of a nose.  It has a weighty mouthfeel, like a merlot, and an olivey-grapey taste.  This wine has some tannin to the finish, which keeps the fruitiness in check.  We drank this off-chill, and as it warmed up in the glass, it got a bit smoother.  If you're a fan of a young-tasting, fruity wine, you'll like this one.  It would compliment any grilled meat, and it went surprisingly well with our brownies.
Overall, Plonk Wine Club is a fun and interesting wine subscription.  It's nice to try some wines you might ordinarily overlook, from a variety of vineyards.  I can't wait to see what we get next month!
What do you think about Plonk? If you want to give it a try you'll get a free bottle in your first box – use coupon code HELLOPLONK (excludes 2 bottle 3 month clubs)!
Visit Plonk Wine Club to subscribe or find out more!
The Subscription
:
Plonk Wine Club
The Description
: Plonk Wine Club is one of the top rated wine clubs of the month. Included in each subscription is 2, 4 or 12 bottles delivered to your or your gift recipient's doorstep every month. Detailed tasting notes and expert recipe pairings delivered with every wine shipment, and a Complimentary issue of Imbibe magazine.
The Price
: $50.00 per month