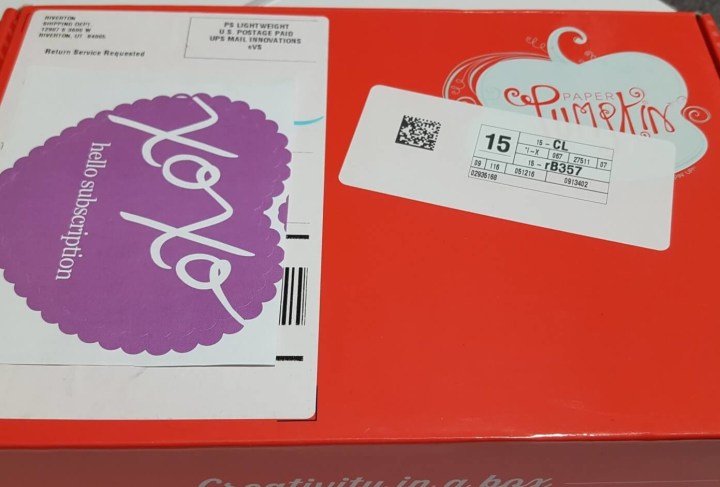 Paper Pumpkin is a craft box from Stampin' Up that sends a cute box each month with all the supplies to make a fun craft whether it be cards, boxes, bags, home decor or anything else in the paper crafting world.  Most crafts can be completed in about 30min if you sat down to work on it.  I normally work on mine when I'm with friends so it takes a bit longer since I'm just a little distracted.
Everything in the May box.  The paper products are all sealed up with a piece of cardboard so that they stay nice and flat in transport.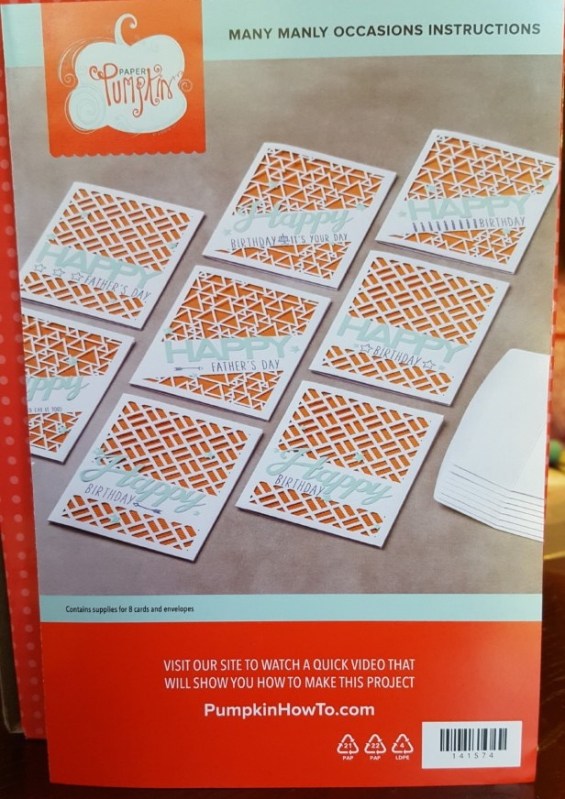 This month they sent enough product to make 8 cards.
The inside of the pamphlet has step by step instructions on how to make the cards.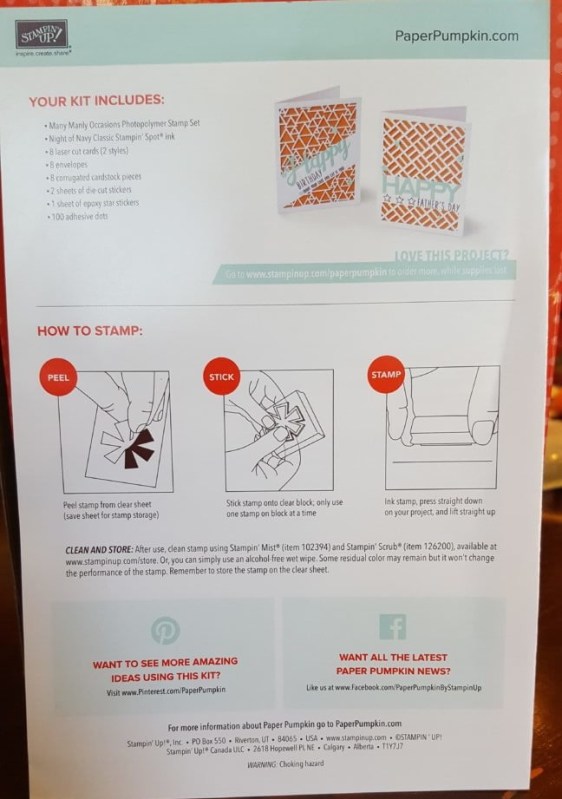 The back has a list of the included contents and a how to stamp. Don't worry if you don't own a clear stamping block since Paper Pumpkin will send you one if your first box.

With the first of my cards I made some Father's Day Cards.  I will need three for my family so with the available stamps I started with those.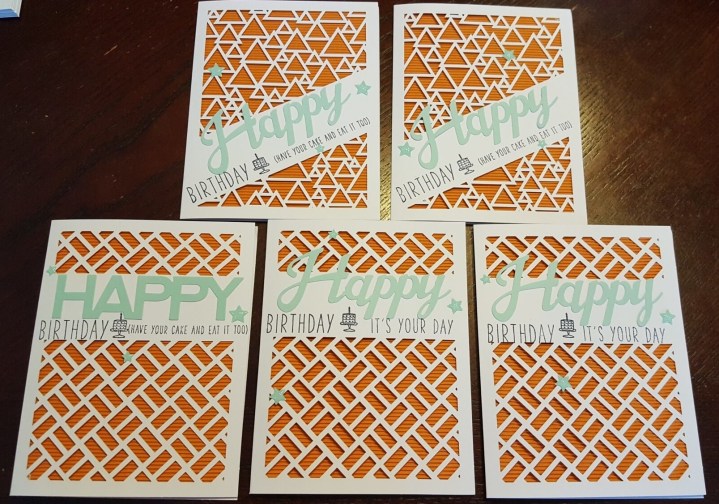 For the remaining cards I made Birthday cards.  I'm always needing birthday cards so these will be great to add to my stash.
I really enjoyed this month's kit. I loved that they were all normal sized cards and they were easy to use.  I'm getting more into stamping words in my scrapbooking and pocket card creating so the stamp set will go great with that and I can stash it there.  I  keep all the stamps from my Paper Pumpkin kits and take them when going to a crop so that I have a wide assortment of stamps with me to create with.  I also keep all of my ink spots in a stamp container and take those too.  I don't love taking my normal ink pads since they take so much room but the spots are great and I can take more colors with me since they are a smaller size.
What did you think of this month's Paper Pumpkin kit?
Visit Paper Pumpkin to subscribe or find out more!
The Subscription
:
Paper Pumpkin
The Description
: Each month a fully designed project kit arrives in a delightful box filled with stamps, ink, and paper—everything cut and ready to go so you can skip to the fun. Just think of it as creativity in a box.
The Price
: $19.95 per month