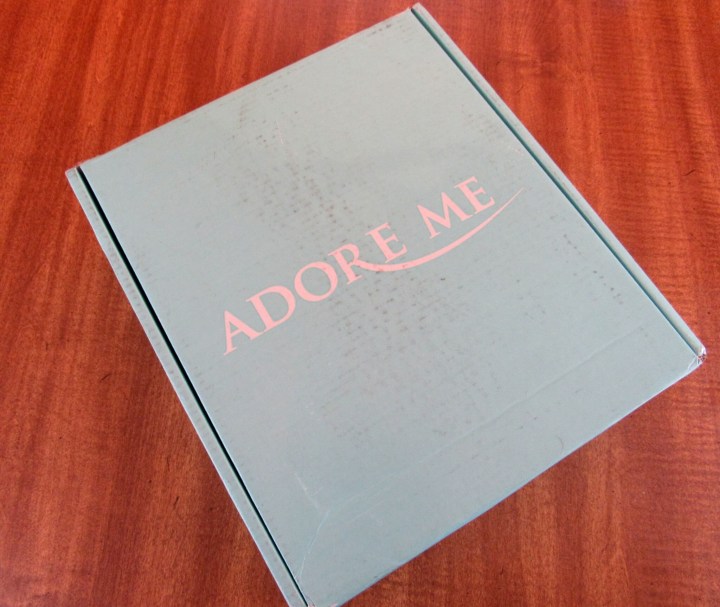 Adore Me is a monthly clothing box focusing on underwear, lingerie, sleepwear, and swimwear subscription. It is a boutique subscription so you'll select an "outfit" or choose to skip during the first few days of the month.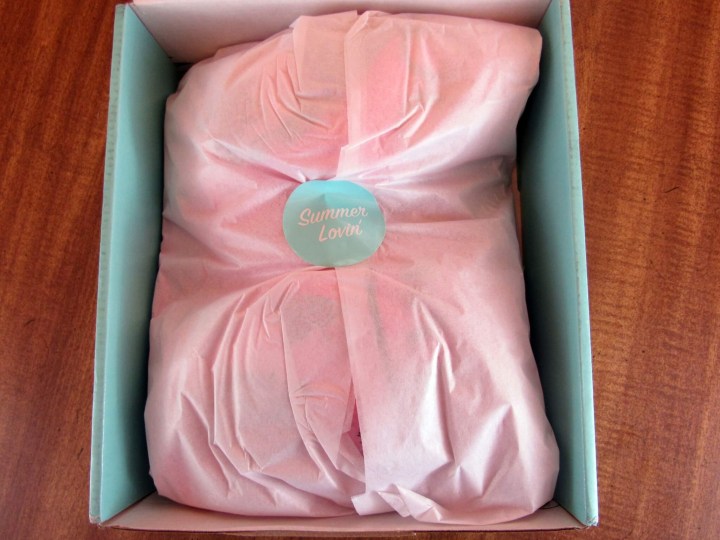 Ooh! Summer Lovin'! Bathing suit season is coming up quickly. However, I don't have the body anymore for their bathing suits. I would order one or a couple if I did!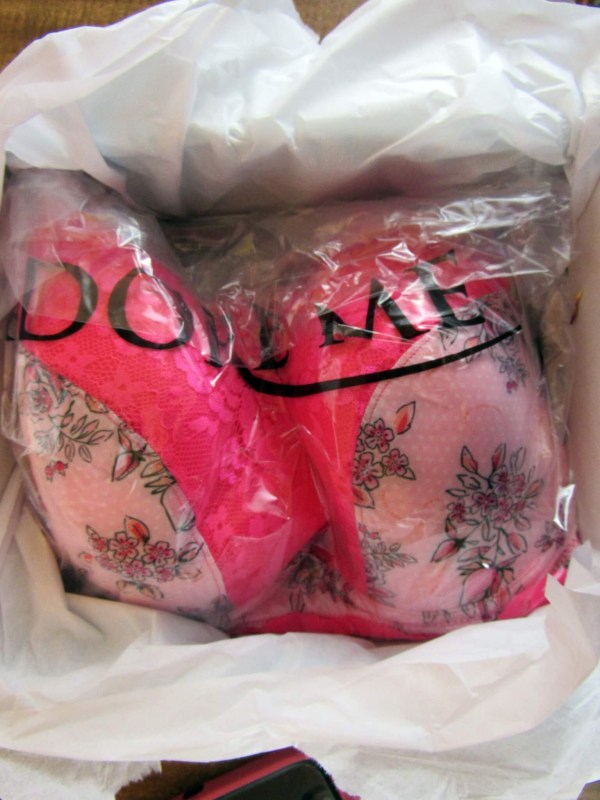 I  occasionally order from Adore Me. I decided to use the coupon from the April Box and treat myself to an outfit. I flipped through the catalog and had a couple things picked out. Then I ended up picking out a different outfit.

I purchased Sunny which is a see-through pink baby doll with matching panties.  Adore Me offered two different panty selections, bikini or hipster. An additional panty could be added on for $5.95.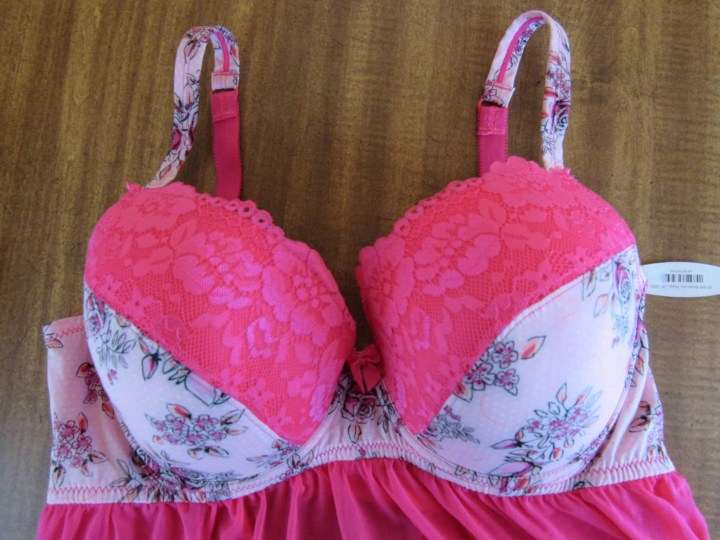 The top has pretty details. It also has a underwire bra which is helpful because things are not sitting as high as they used to a few years ago. The printed band that meets the pink solid material adds a little more support for my chest while drawing attention away from my upper part of my stomach.
The back looks like a workhouse. The little peekaboo below the strap gives it a more feminine feel. The baby doll also has partially adjustable straps.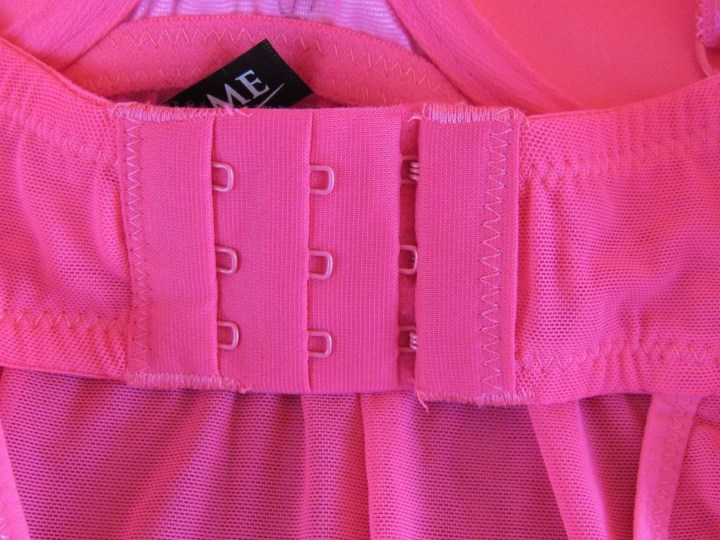 The main reason I ordered the baby doll is that it has three hooks! It's hard to find outfits like that with the support I need. Wearing a bra-like item with three or four hooks makes a difference once you hit larger sizes. The outfit provides better support for larger size breasts. I want to look good without spilling out in the wrong spots!
I ordered size 38DD which fits well. I like the pink because my gallbladder surgery scar (not that noticeable) blends in with the pink. The lace on the bottom gives it a flirty touch.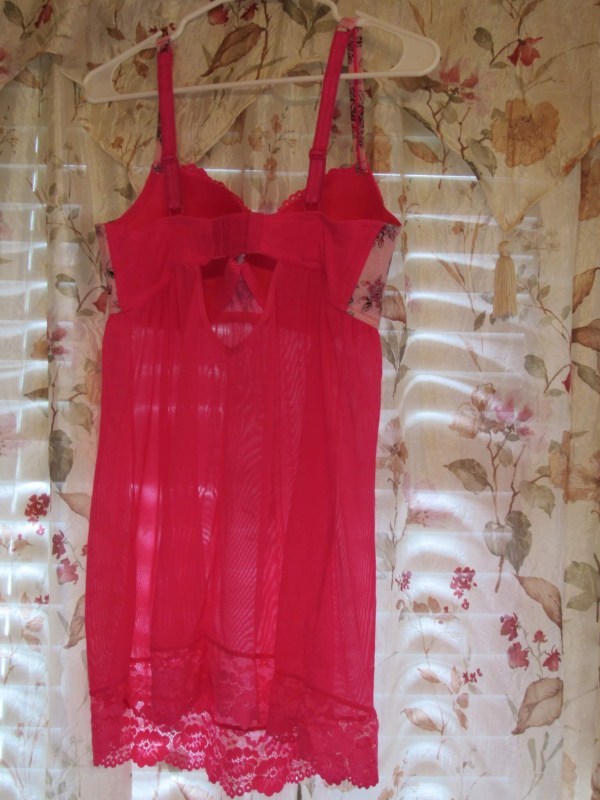 My hair is long and will cover up the bra strap. I like that the peekaboo keeps it looking a bit sexy. The material is 94% polyester and 6 % elasthanne. Not my favorite material but I don't have plans to wear it for an extended period of time. It's smooth, not scratchy.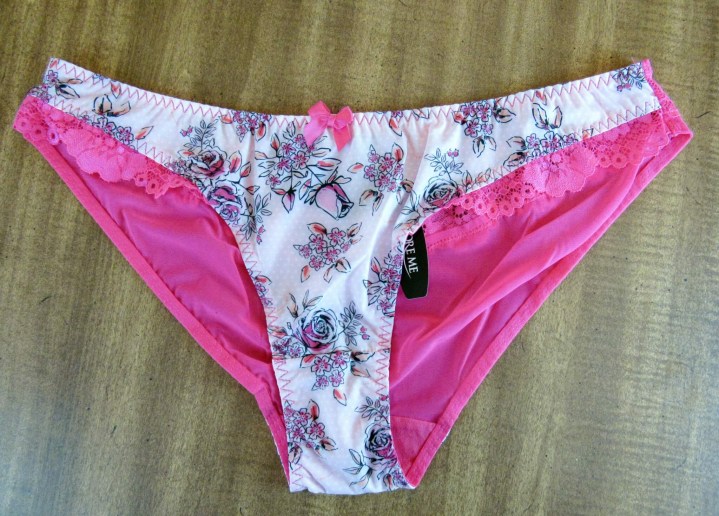 I had a hard time deciding between the hipster and the bikini. Now I wish I utilized the option of adding an additional panty for $5.95.  The print gives it a romantic feel with the baby doll. The bikini is made out of 94% polyester and 6 % elasthanne.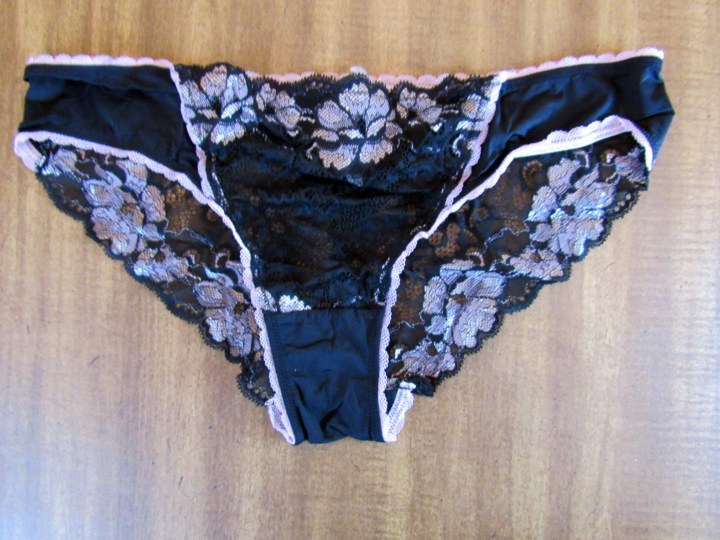 I used the $10.00 coupon that I received in last month's box and decided that I might as well order a bikini underwear. I selected the Nanette Bikini in Black because I liked how the pink pops against the black.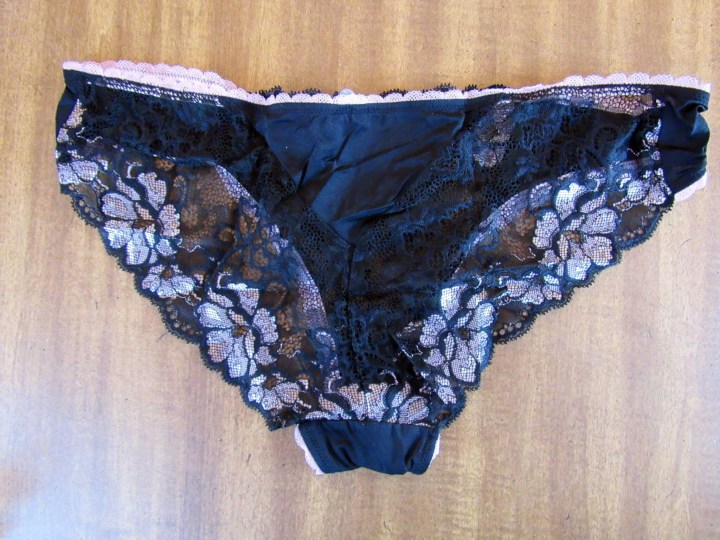 It's a comfortable bikini panty that has flirty flowers on it! I love the colors. I did not order the matching bra because it is a 2 hook closure.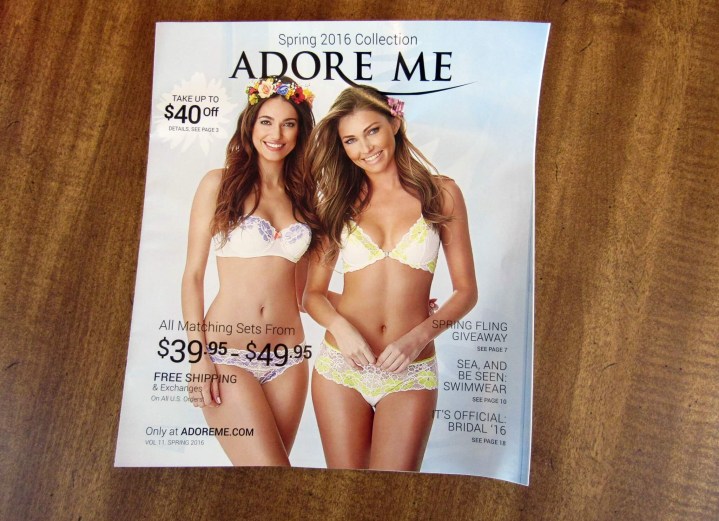 Adore Me included a catalog with additional May discount codes for subscribers.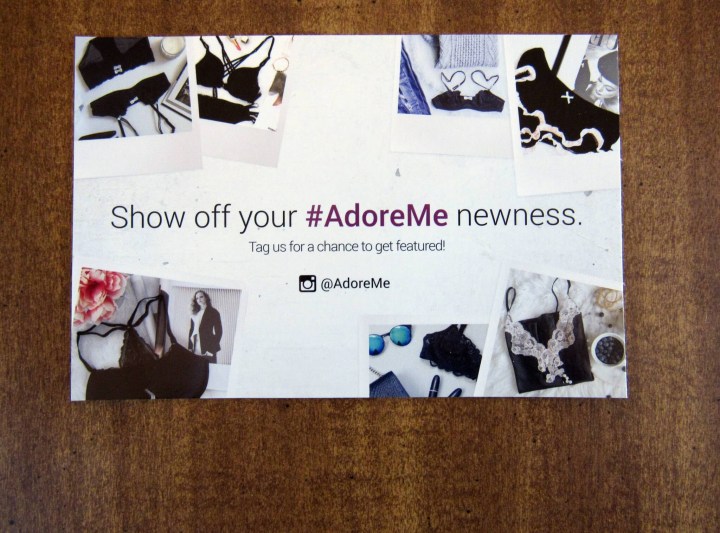 Don't forget about all the social media. The reminder card is also a postcard.
I am happy with my Adore Me order. The pink babydoll and matching panties look flattering on me while hiding my faults. The Nanette Bikini is a fun, sexy everyday panty. I do wish I ordered the matching Hipster Bikini. I know for next time!  Now to resist the urge to use another code and order more outfits!
Did you order a May Adore Me outfit? Share below and let us know!
Visit Adore Me to find out more or to subscribe.  Get your first set for $25 when you use this link to sign up.
The Subscription
:
Adore Me
The Description
: Sexy & sultry lingerie subscription! Choose from various bra & panty sets or sexy sleepwear. Extended sizes – plus and cup sizes.
The Price
: $39.95 per month
The Coupon
: Get your first set for $25 when you 
use this link to sign up
.