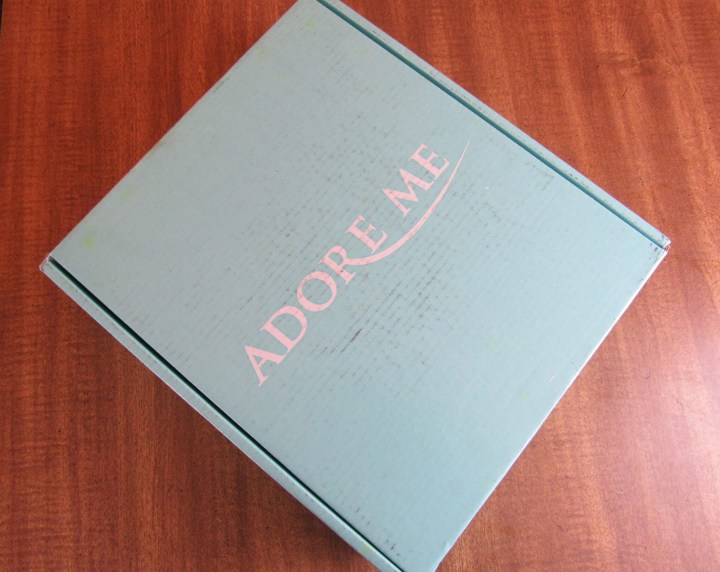 Adore Me is a monthly clothing box focusing on underwear, lingerie, sleepwear, and swimwear boutique subscription. It is a boutique subscription so you'll select an "outfit" or choose to skip during the first few days of the month.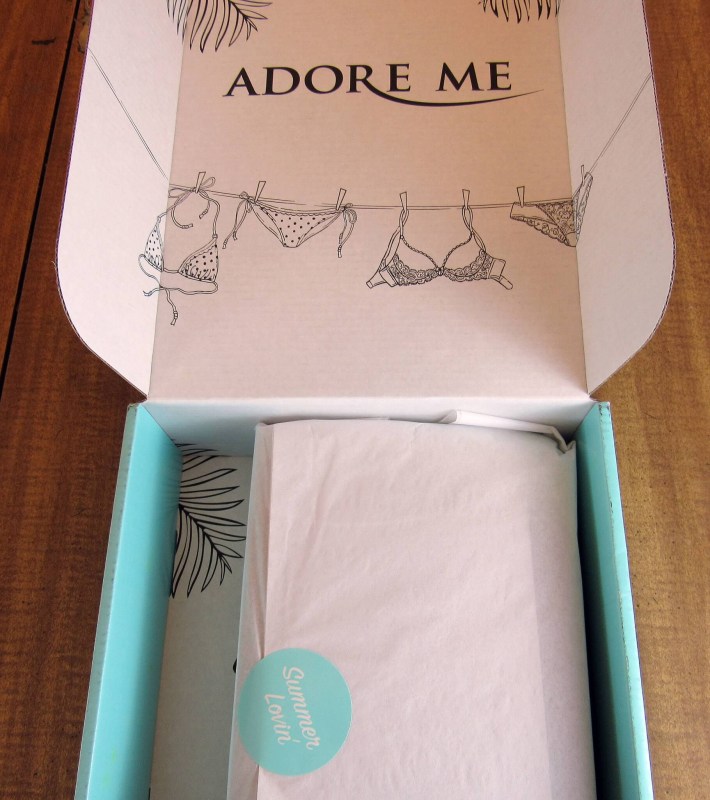 Ooh! Summer Lovin'! Bathing suit season is coming up quickly.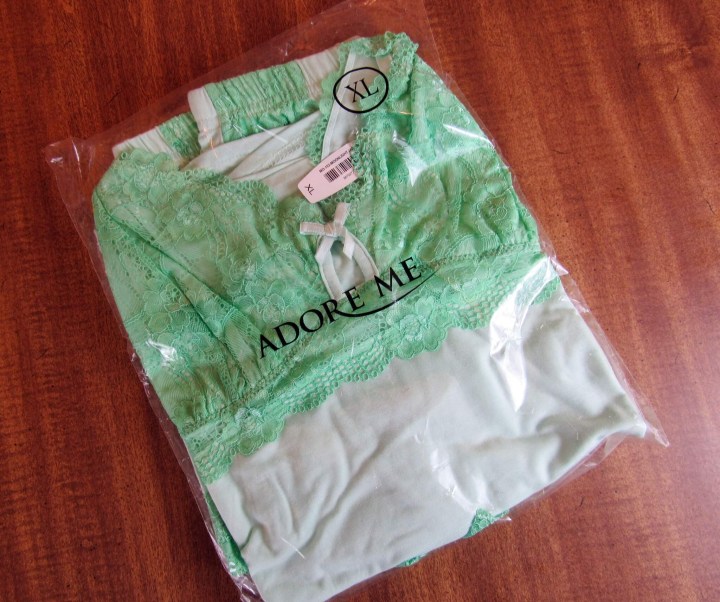 I  occasionally order from Adore Me. I had the account since April 2015 and decided to use my free credit this month. VIP members receive the sixth outfit for free.

Not only did I use my free credit, I also used a free coupon code for a lingerie bag. Adore Me allows current subscribers to use free coupon codes. I have received a thong, a black tote bag, St Paddy's Day stockings, and now the lingerie bag for free.
The Lilly Camisole has a fully adjustable strap. I ordered an XL to make sure everything stays in its place.
I have the same set in a different color. The band keeps the girls riding high which is important because they want to start traveling south now that I am in my forties. The peephole keeps things interesting. I love the lace which adds a romantic touch to the top.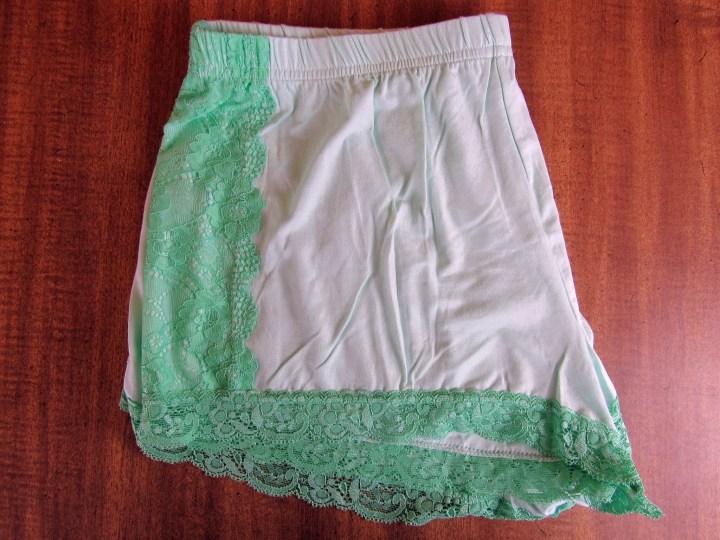 The shorts covers enough that my butt cheeks are not hanging out. The lace adds a sexy vibe to it. The band feels comfortable around my waist. The outfit material is 95% rayon and 5% spandex.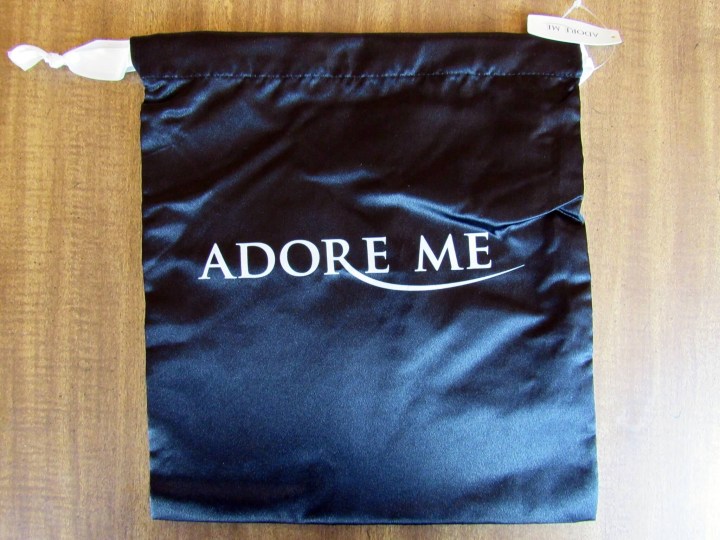 The large size back holds my lingerie with ease. I am pleased with it.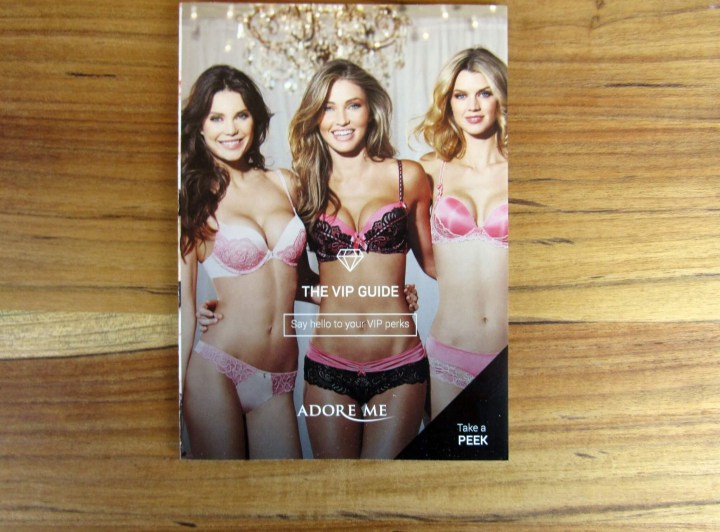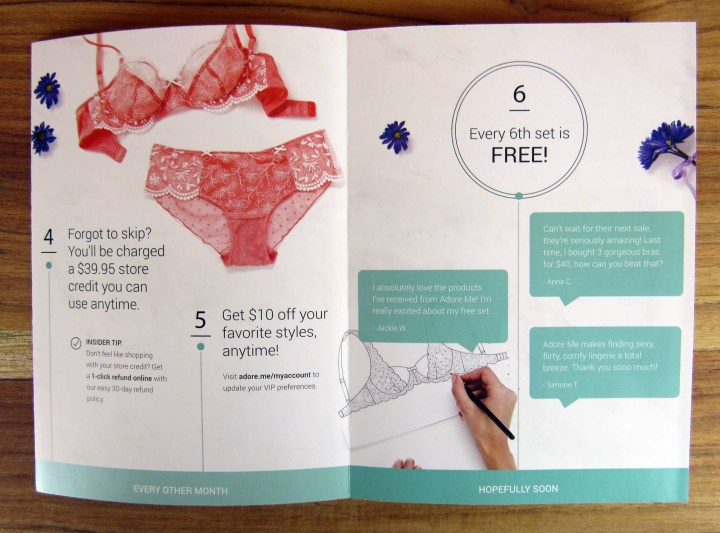 I received a reminder booklet about the VIP Benefits.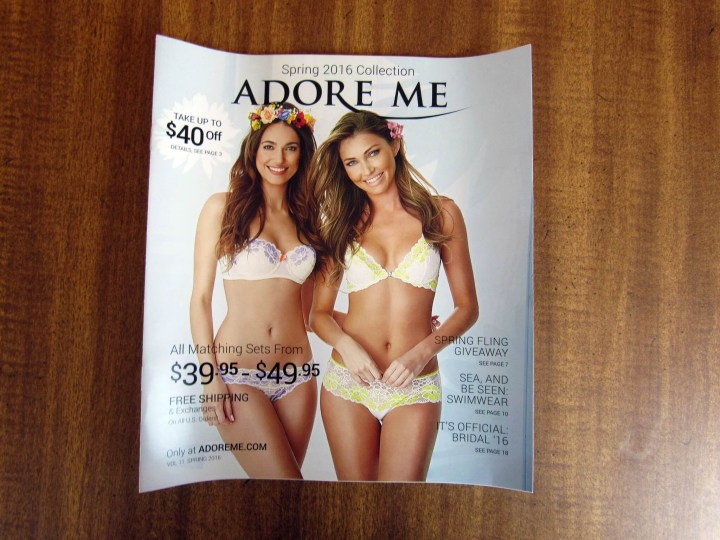 I also received the Spring Collection. I briefly looked at it and saw a few items that I like.
Good thing I received a $10.00 off coupon for my May order! Using the coupon means my purchase will not count towards a free outfit. I am totally fine with that.
I adore my Adore Me outfit. It has a practical, yet sexy vibe to it. It is easy to skip, easy to request a refund if you forget to skip, and subscribers can apply free item coupons to their orders! Check back in May to see what I ordered with my $10.00 off coupon.
Did you order an April outfit? Share below and let us know!
Visit Adore Me to find out more or to subscribe.  Get your first set for $25 when you use this link to sign up.
The Subscription
:
Adore Me
The Description
: Sexy & sultry lingerie subscription! Choose from various bra & panty sets or sexy sleepwear. Extended sizes – plus and cup sizes.
The Price
: $39.95 per month
The Coupon
: Get your first set for $25 when you 
use this link to sign up
.