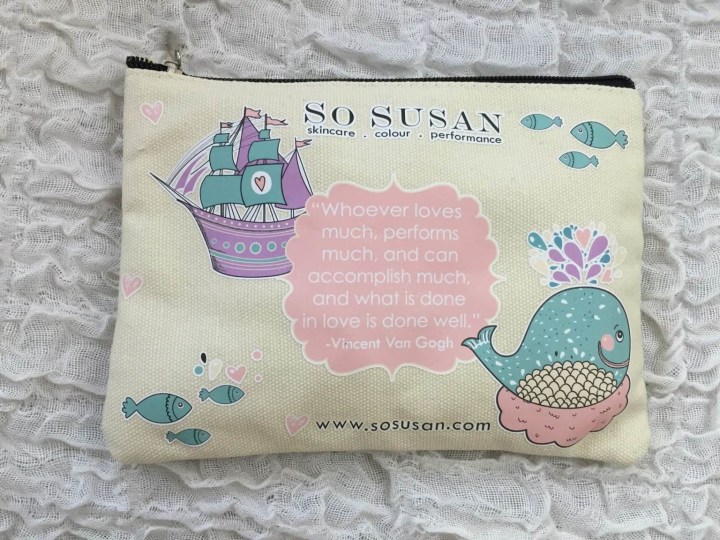 So Susan is a monthly subscription bag from the UK that delivers a designed canvas bag stuffed with goodies from So Susan and its related makeup lines (Jelly Pong Pong, Trifle, etc). This month's bag has a nautical/ocean theme to it as well as a quote by Vincent Van Gogh, the Dutch artist. I love these bags so much — the art is great and the quotes are always really uplifting and encouraging.
The reverse of the product card has the same design as the bag. This bag features four products, one of which is considered a bonus. I love that So Susan proudly states right on the product card that they're cruelty free — their products are also vegan and paraben free as well. Which I personally don't actively seek out companies that are paraben free or vegan, animal cruelty free is very important to me so I really like their mission statement.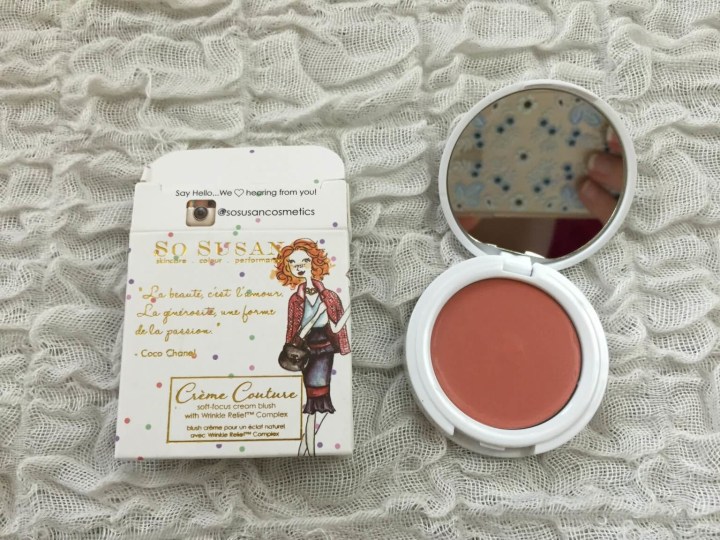 So Susan Creme Couture Cream Blush ($16) This cream blush has peptides which help improve the appearance of wrinkles. I'm pretty sure this shade is Paprika (there are four shades available) and it's not a colour I would personally reach for.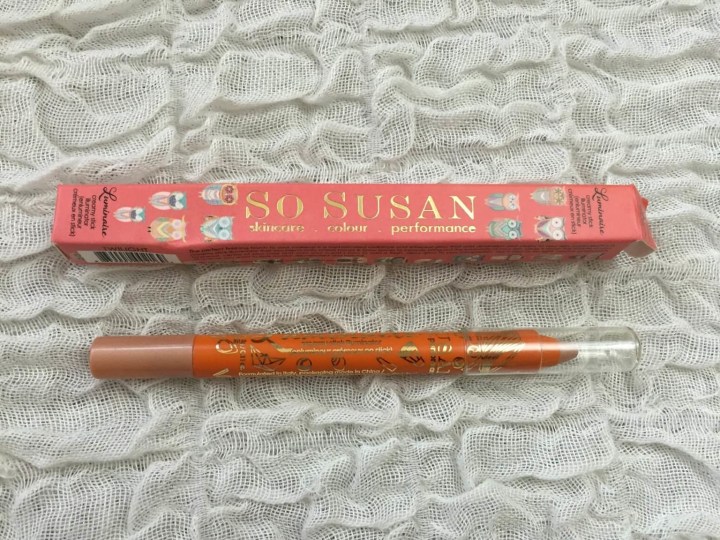 So Susan Luminaire Illuminating Pencil ($19.95) This is a highlighter in pencil format. I think this would be great for lining the waterline and inner corners of the eyes, as well as highlighting beneath the browbone.
Trifle Lip & Cheek Jam ($22.95) I love Benefit's tint products, and I also love the lip tints from Korea, so I was really excited to see this! I don't use them on my cheeks because I'm awful at applying it, but I love using a tint on my lips for a stain. They can be quite drying, but this one is water based so I think it will work for me.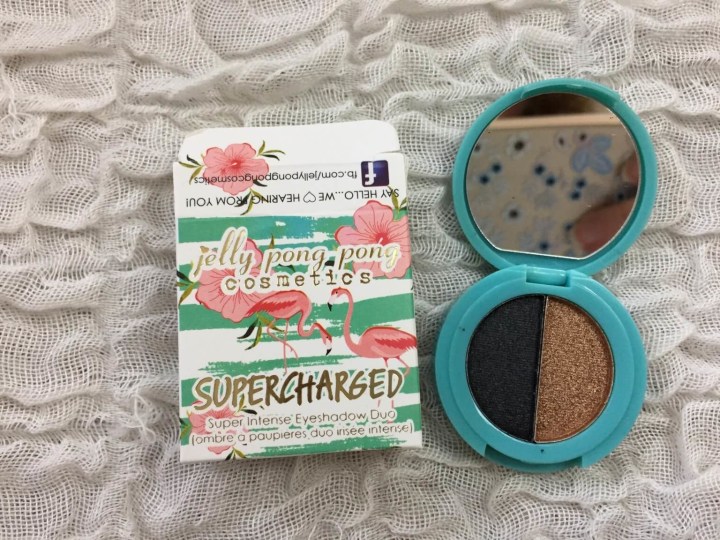 Jelly Pong Pong Supercharged Eyeshadow Duo ($22.95) My friend loves flamingos, so she's getting this eyeshadow for the packaging alone! This is a great duo and I think the dark colour would work as an eyeliner, too!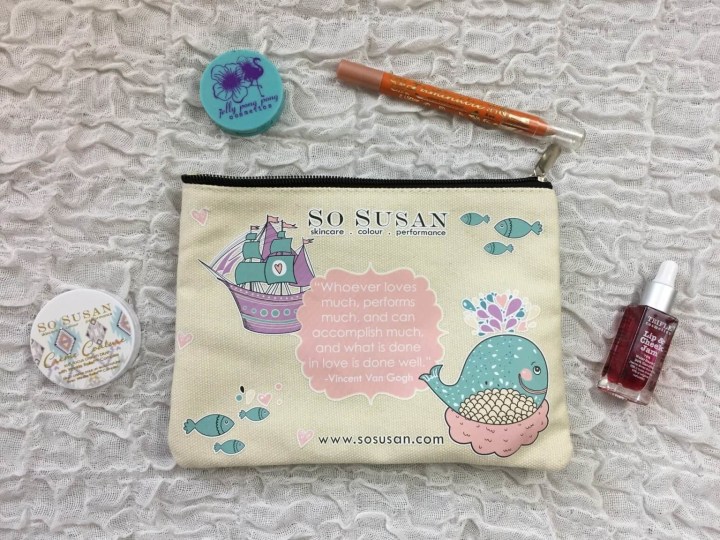 March's bag included four great items in a very cute bag. I love the aesthetic of this subscription — everything so so colourful and bright! I thought all the colours worked well for the spring season!
Get a free bag when you purchase a 6-month subscription! Use coupon code  LIPLOVE1.
Visit So Susan Lip Love to subscribe or find out more!
The Subscription
:
So Susan Lip Love
The Description
: Every month get 4 So Susan cosmetics products: 3 makeup items and 2 bonus items, one of which is an accessory. Bags are available to view before shipment and you can skip the month or send to a friend. 100% Cruelty-Free.
The Price
: $20.95 per month