Studio Calico has four monthly subscription kit options, though they all revolve around the same monthly theme. The scrapbooking kit is scrapbooking, stationery for stationery, planner for planners, and the documenter one is for journallers. This review is for the stationery kit!
Everything arrives packed in a sturdy clear case which is great for storing both your kit and any other supplies!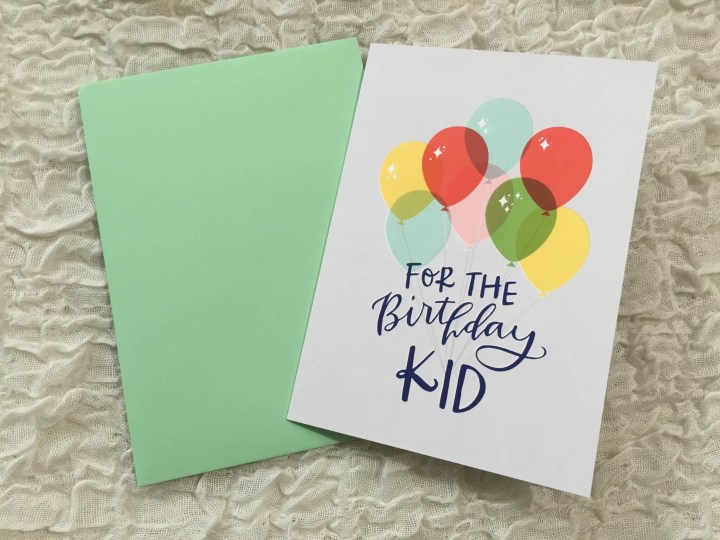 This birthday card is adorable! It's blank on the inside for you to write your own message (all but one of the cards are blank inside) which I prefer.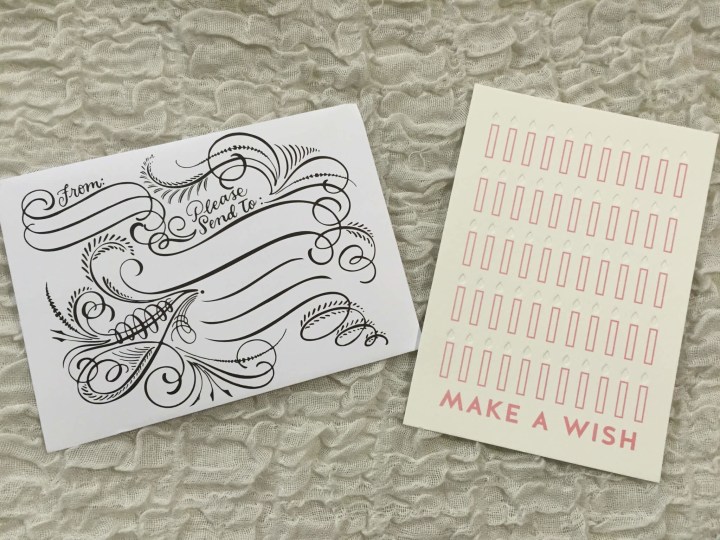 I love the envelope to this card more than the card, ha! Not that the card isn't cute — you can fill in the candles for their specific age if you want. This card is actually only single-sided — it doesn't open but rather is blank on the back for you to pen a message.
This postcard has different ages of telephones on the front!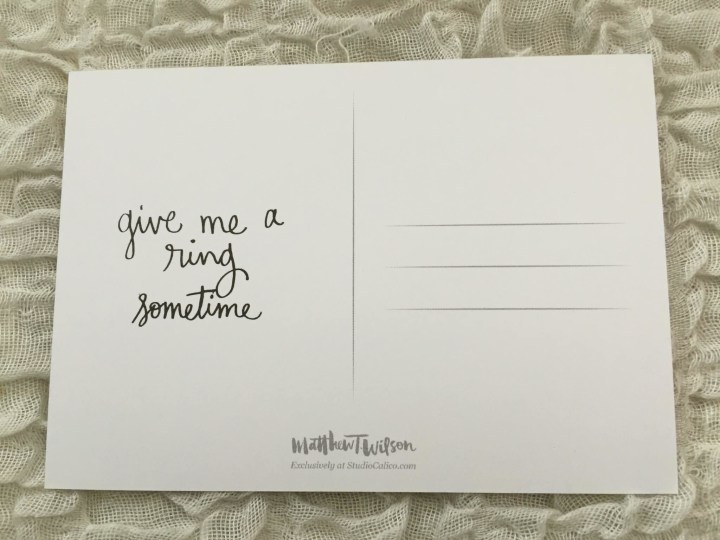 Here's a look at the back!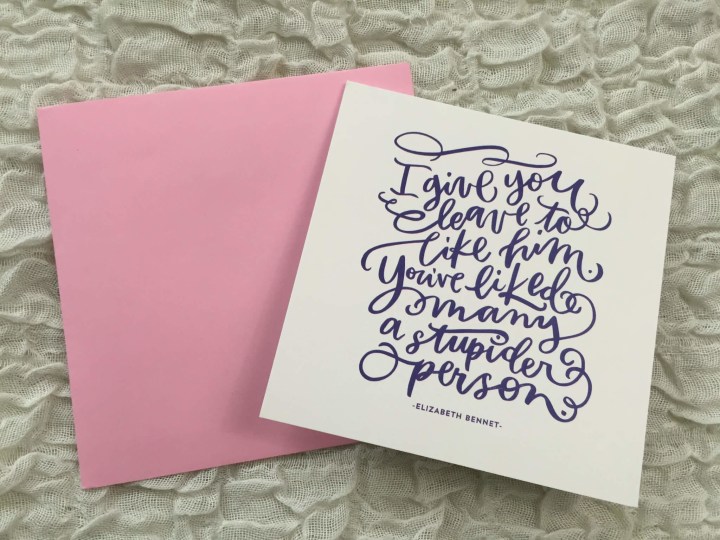 This engagement card features a quote from Pride & Prejudice on the front, and the inside congratulates on the engagement.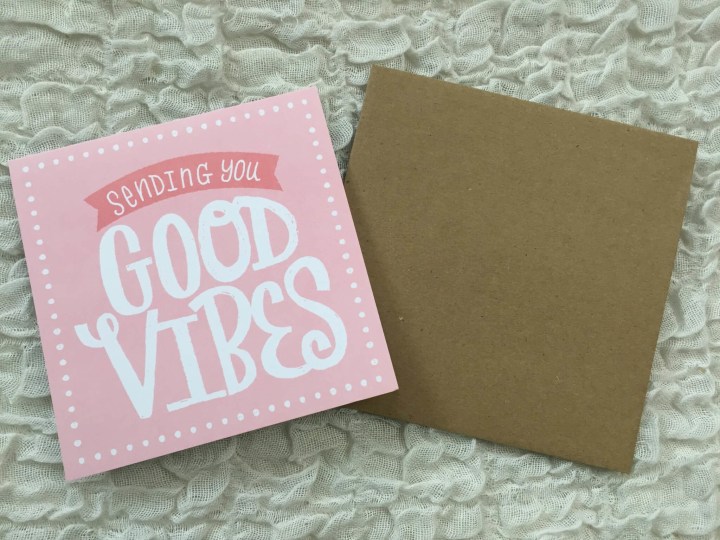 This is an adorable anytime/feel better/good luck kind of card, but I especially love the craft paper envelope!
I love the art on this card. I can always use cards like these for my friends and coworkers.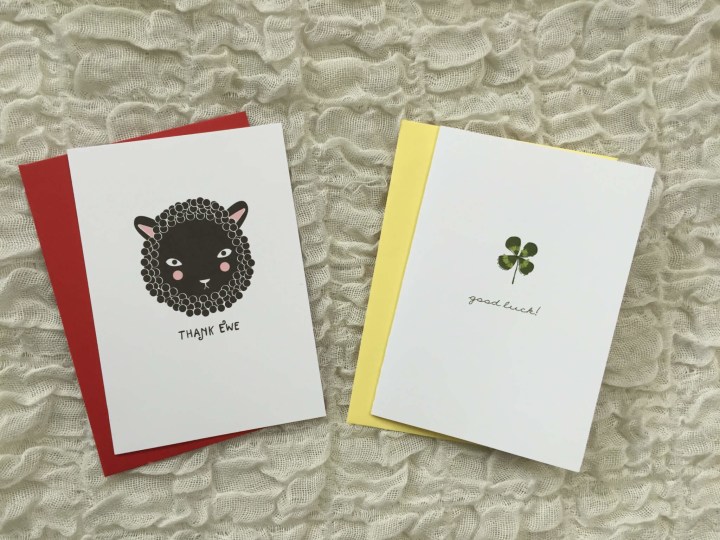 These are the smallest of the cards and they are equally adorable! That clover is so cute.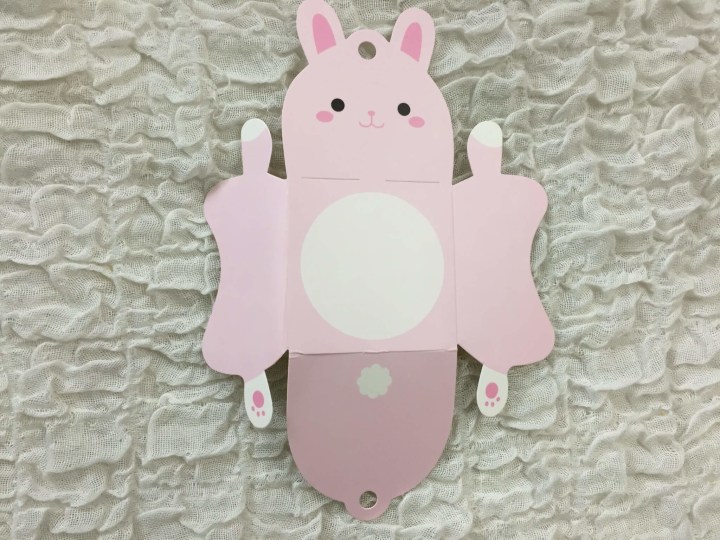 As Easter landed in March this year, they included a little craft project to make a bunny shaped box. I'm going to save it for next year; it's just adorable!
They also sent along the cutest gift tags, a wooden telephone charm, twine for the gift tags/bunny box, and a yellow coloured pencil.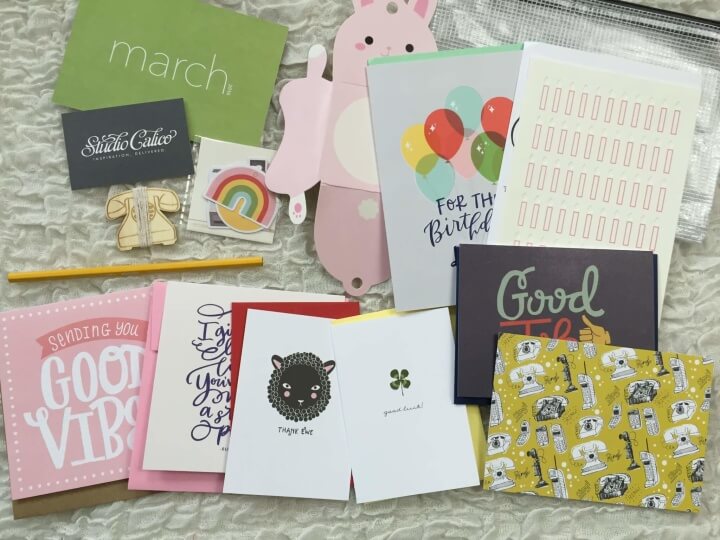 I can't get over how much was stuffed into that small bag! The cards covered a wide range of occasions and the art was so much fun to look at. I'm always hunting for cards to keep on hand for special occasions, so I was really excited to go through the March kit.
Visit Studio Calico Stationery Kit to subscribe or find out more!
The Subscription
:
Studio Calico Stationery Kit
The Description
: For Greeting Card Addicts. Whether you enjoy pocket-based or traditional scrapbook layouts, create cards from scratch, or crave designer products to organize your life, we've got a kit that's right for you.
The Price
: $24.99 per month