Posh Pak is a monthly subscription box for the fashionista girl in your life.  Posh Pak is available for girls in three different age ranges — 5 to 8 years old, 9 to 12 years old, and 13+ years old.  Subscriptions are $29/month, with discounts for 6- and 12-month subscriptions.  We received the teen box – and I reviewed this box, as usual, with the help of my 11-year old and 14-year old fashionistas.
From the colorful zebra print box, we could tell this box was going to be fun – let's see what's inside.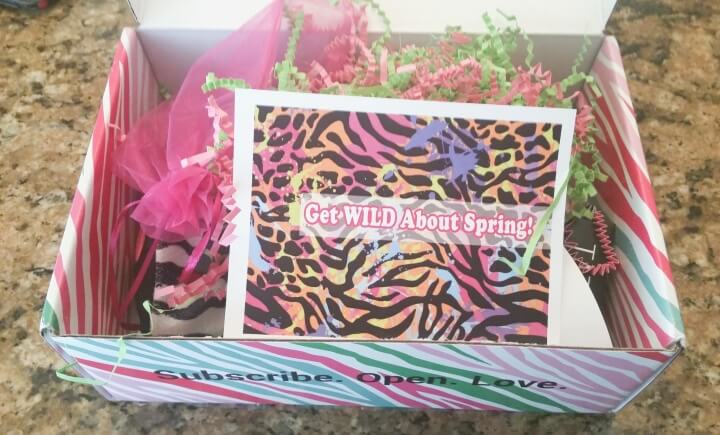 Here's what we saw upon opening the box.  Look at all the bright colors and animal prints!  Fun!  The Posh Pak website promises that each box will include "4 to 6 items ranging from health & beauty, fashion accessories, tech, school supplies, tasty treats and some designer labels."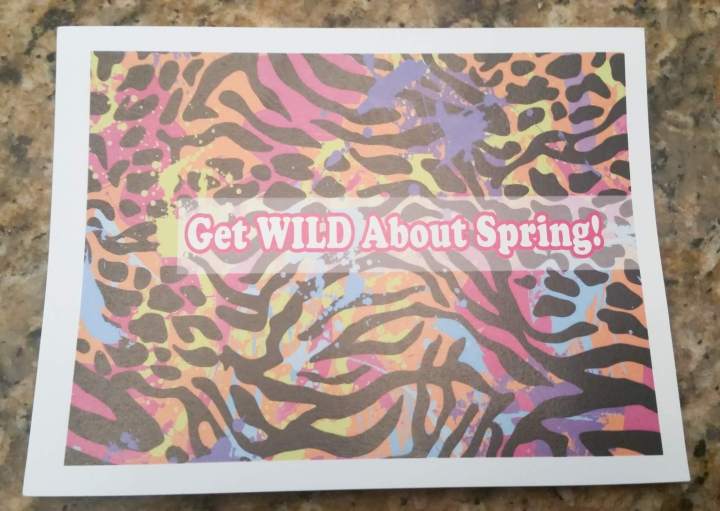 You may have guessed already, but the theme for this box is clearly the wild!  Lots of animal prints ahead.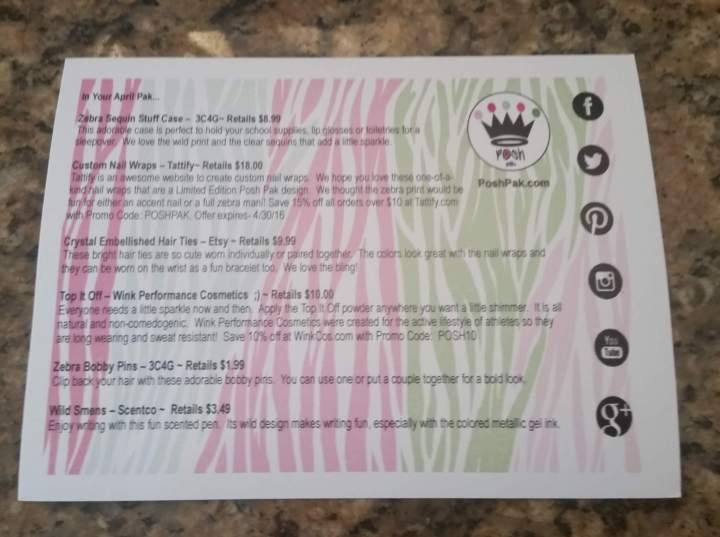 On the back of the theme card is a list of the items in the box, along with retail price information and some hints on how to use the various products.  The Posh Pak website states that each box is "typically valued at more than the monthly subscription fee."  The prices listed below are those provided by the information card.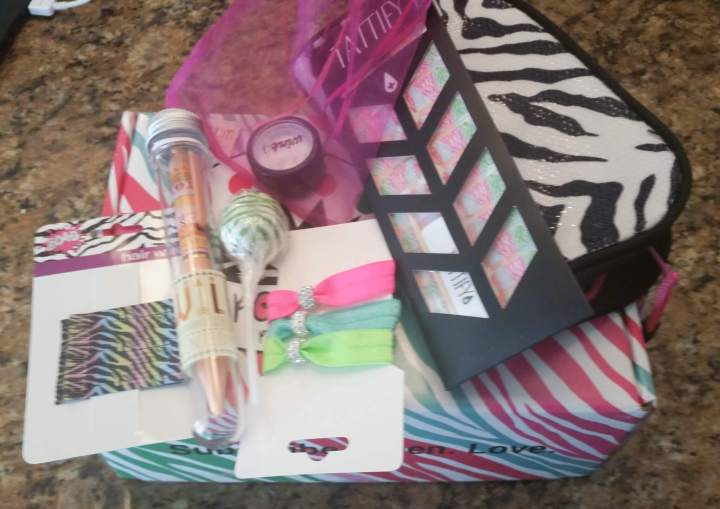 Here is a picture of everything in the April box.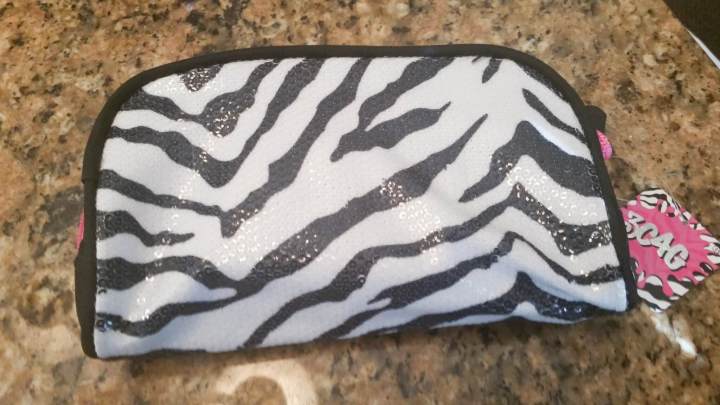 Zebra Sequin Stuff Case ($8.99) – As the card indicates, this is the perfect size case for school supplies, lip glosses, or toiletries for a sleep over.  Not only is the zebra print fun, but the sequins add some extra pizzazz.  My girls love makeup bags and sparkle, so this was a fun item for us.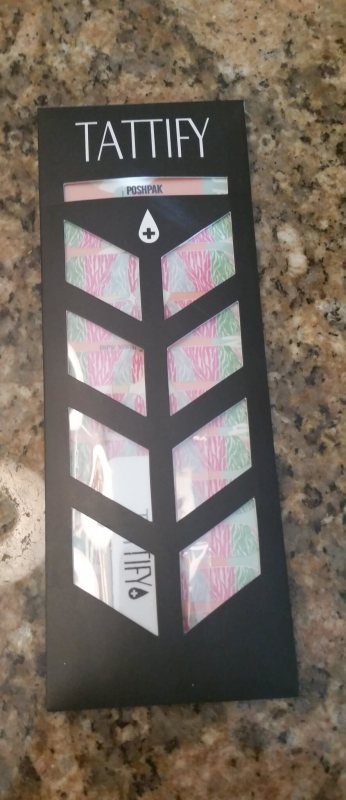 Tattify Custom Nail Wraps ($18.00) – Tattify is a company that lets you create totally custom nail wraps.  Posh Pak created a set of fun multi-colored zebra wraps for this box.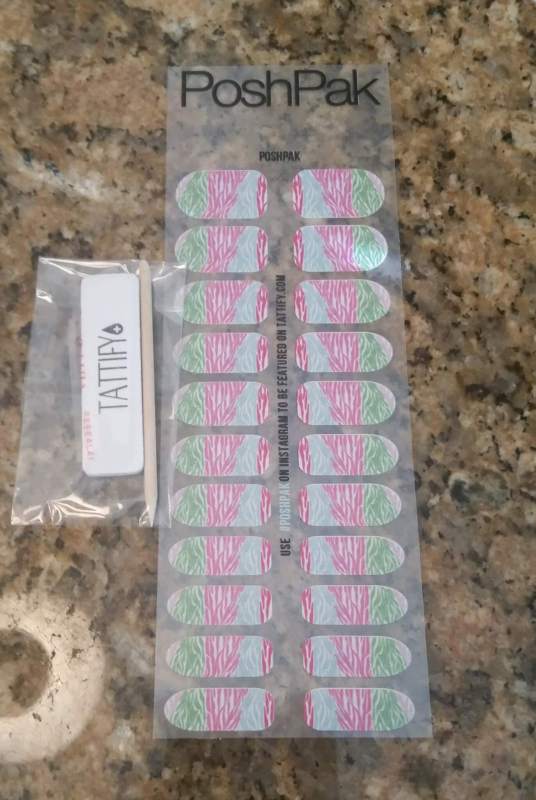 Here are the wraps out of the box, along with the file and cuticle stick that are included in the package.  The pattern is a little wild for my older daughter, but my younger daughter is excited to give these a whirl.  I'm hoping, as the card says, that she uses it as an accent nail – but knowing her, she'll end up with a full zebra mani!  Oh, well!  Not only are these fun, but it was cool to learn about Tattify & the ability to make fully custom nail wraps.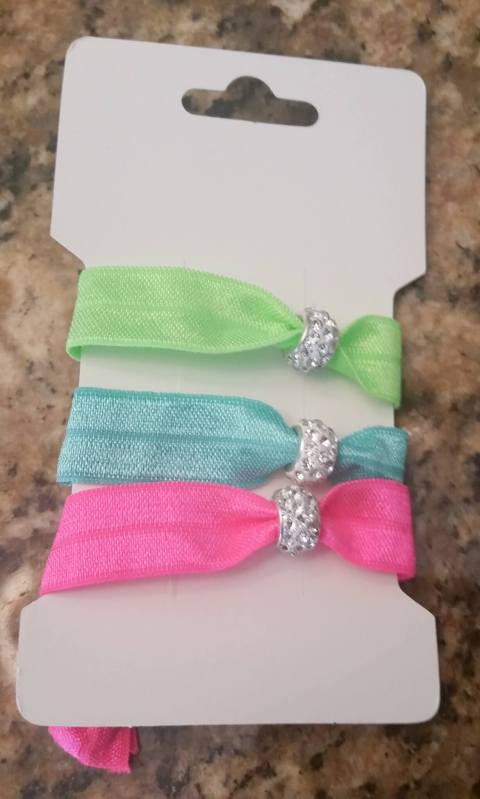 Crystal Embellished Hair Ties ($9.99) – These are pretty ribbon hair ties, each with a sparkly crystal bead.  Super cute!  My girls are hair tie addicts, so these will definitely get some use!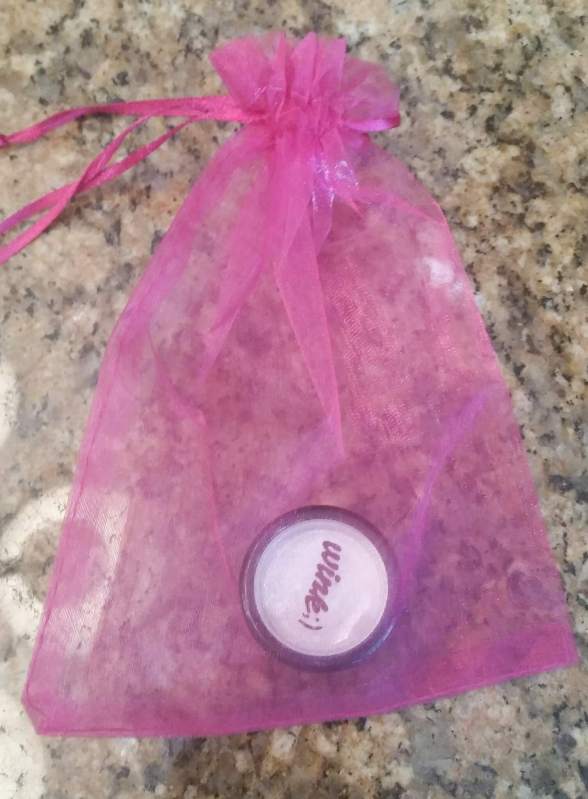 Wink Top It Off Powder ($10.00) – What's in the little pink bag?  Some Wink 😉 powder.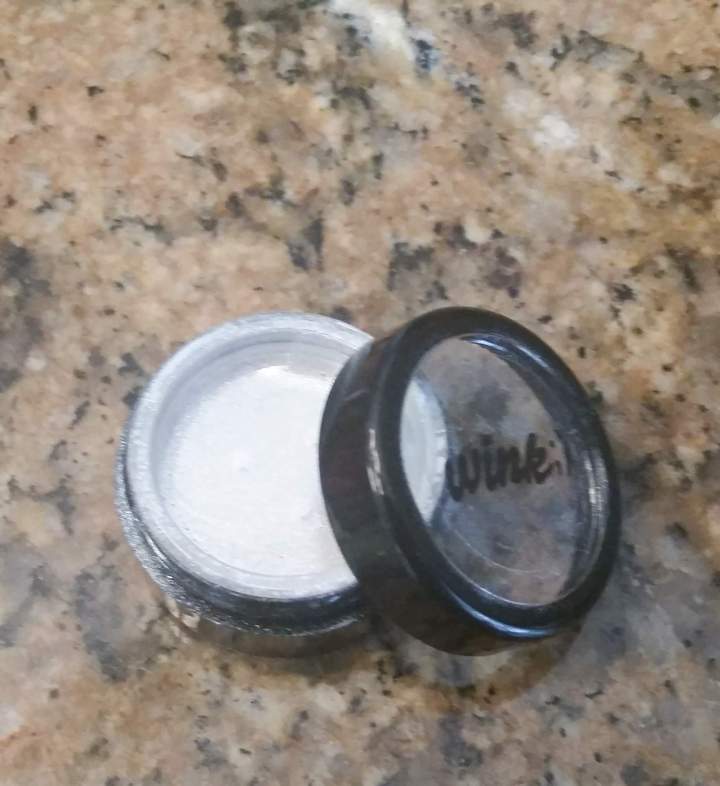 This is a sparkly silver powder that provides shimmer.  According to the card, the product is natural, non-comedogenic, long-wearing, and sweat-resistant.  It's literally like glitter for your skin.
Here's a little dab on one of our hands.  Sparkly!  Fun!  (Note – it doesn't hide bug bites, but then again, it isn't intended to…)
Zebra Bobby Pins ($1.99) – I thought these were pretty cute, but neither of my girls is much into bobby pins.  Oh, well.  In any case, this fits perfectly with the theme of the box and the age of the target audience.

Wild Smens Scented Pen ($3.49) – OK – this pen came in a plastic tube…because it is scented!  Very scented.  I don't like smells that much, but my girls do!  It seems from the website that the pen in our box was tea scented.  None of us guessed it; it has a pleasant enough smell, though.  This pen was fun, not just because of the scent, but also because the theme of the graphics on the pen were spot on with the box and the ink is a metallic orange color – very cool.  A big hit with the teen/tween girl crowd.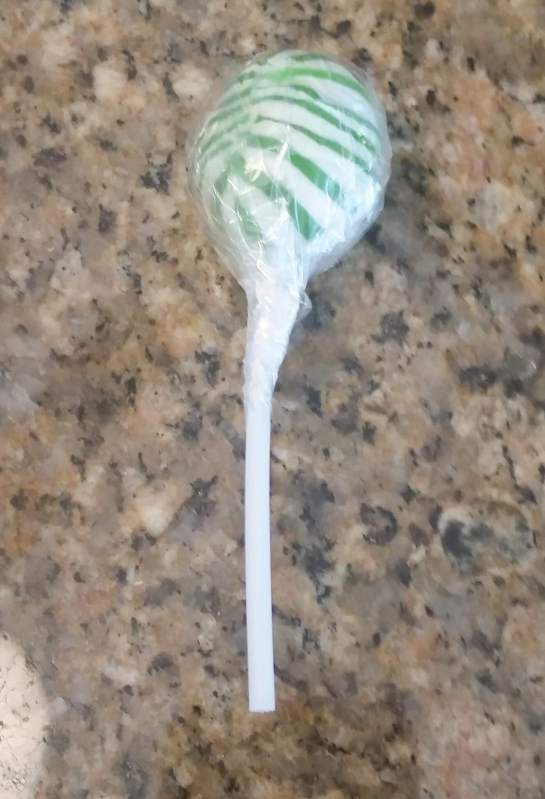 Bonus!  Zebra-Print Lollipop – It wasn't listed on the inventory card, but the box also had this fantastic green zebra-print lollipop in it.  Seems like just the right surprise to add to this wild animal box for April!
This was our first experience with Posh Pak – and it was a lot of fun.  The products were totally perfect for the WILD theme and just right for the age target for the box.  I also like that the products are super useful – other than the bobby pins, my girls are already using all of the items in the box.  Practical and fun make for a super subscription box for teen girls!
Visit PoshPak to subscribe or find out more!
The Subscription
:
PoshPak
The Description
: Inside the Pak you will find 4 to 6 items ranging from health/beauty, fashion accessories, tech, school supplies, tasty treats and some designer labels, just for girls. Choose between the age ranges of 5-8, 9-12, and 13+!
The Price
: $29.00 per month