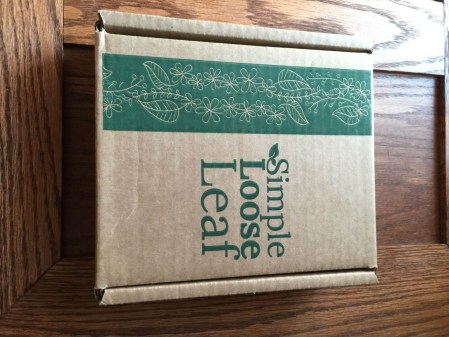 Simple Loose Leaf is a monthly tea box, which promises to delivery anywhere from 12 to 24 hand selected, loose-leaf teas each month, based on your subscription level. Subscriptions range from $12.99/mo. for a three month plan to $11.99/mo. for a six month plan. They are currently also running a special on their monthly plan, regularly $13.99/mo. to receive your first month for $3.99.
The March box had four varieties: Blueberry Ti Kuan Yin, English Breakfast, Earl Grey, and Licorice Root. A couple of very traditional standbys, with a fruity tea and an herbal thrown in for good measure. There is a handy description card included with the teas, which includes some information about proper brewing, and the individual pouches have brewing times as well. Each package is re-sealable and has about 8 grams of tea, which is enough to make a pot of tea, or if you are like me and brew a cup at a time, around 3-4 cups.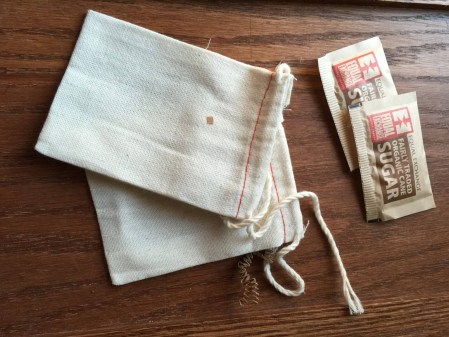 The box comes with a couple packets of organic cane sugar–which is nice if you like a little sweetness in your tea. I've found that a single packet, especially in herbal or fruity teas makes a big difference without adding a ton of sweetness. I did use a lot of sugar in the Blueberry tea, especially.  They also throw in a couple of "tea bags" presumably for steeping, but there are four varieties, and they are a pain to clean-out and re-use. They aren't very useful–if you drink a lot of tea, it's probably just easier to have you're own strainer/infuser.
But now, on to the teas!
Blueberry Ti Kuan Yin
The Simple Loose notes read, "We start with our classic Ti Kuan Yin oolong then we add in whole, freeze-dried blueberries and a dash of cornflower petals."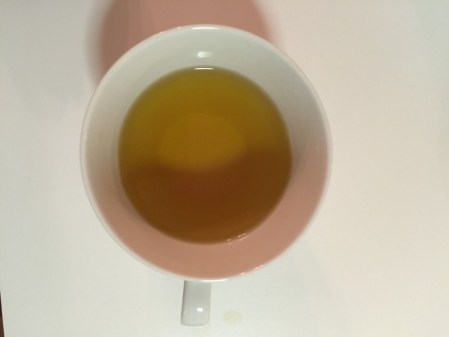 My take: Well. This smelled a little medicinal? I wasn't too stoked on it. However, it didn't taste as bad as I anticipated from the smell. The blueberry presence doesn't overwhelm the tea quite as much as I through it would, but for me this was a three-sugar packed kinda tea. The sugar helped mask some of the medicinal notes I was getting (maybe from the blueberry skins? Or the cornflower? I'm not sure.) The sugar also really helped bring out the fruit to make it, well, not outstanding, but drinkable. Not my favorite of the bunch.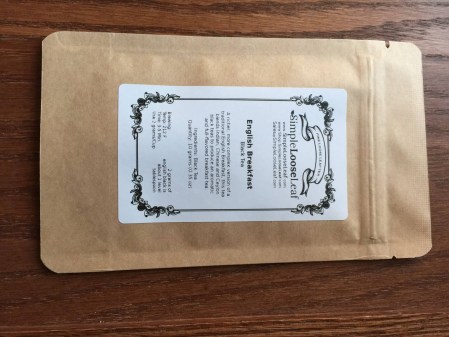 English Breakfast
The Simple Loose notes read, "A richer, more complex version of a traditional English Breakfast, this tea blends Indian, Chinese and Ceylon black teas to produce an aromatic and full-flavored breakfast tea."
My take: I thought his was a richer version of traditional English Breakfast! Ordinarily, I'm not big on traditional black teas (more of a green tea person, myself). But the blend did seem to make this a much more well-rounded breakfast tea that was quiet potable. I would definitely drink more of it, which for me is saying a lot about an English Breakfast blend.
Earl Grey
The Simple Loose notes read, "A remarkable blend of Young Hyson green tea flavored with the famed citrus oil, bergamot."
My take: Tea. Earl Grey. Hot. Okay, sorry, I could not resist that. What struck me about this tea was that I don't think I've ever had an Earl Grey that was a green tea–traditionally, it's a black tea flavored with bergamot oil. That said, this was a great break from tradition, if you ask me. It was beautifully fragrant–I could smell it for hours–but still retained a nice full body without too much astringency. It's fair to say that this was a lovely, lovely tea and my favorite of the bunch.
Licorice Root
The Simple Loose notes read, "Licorice root, also known as Sweet Root, is one of the most widely used medicinal herbs worldwide and is the single most used herb in Chinese medicine today."
My take: I was absolutely dreading this tea. I hate licorice, you see, and I thought I would have to choke down some noxious swill that tasted of anise. Well, I'm an idiot. Licorice Root doesn't taste anything like licorice. In fact, it's very… barnyardy? Like straw with a just a hint of wild beast. Seriously. You can tell it's going to be different when you take it out to brew–it looks a bit like straw. The color of the brewed tea is decidedly straw, too. I wouldn't say it's my favorite, but it was pretty easy to drink–and if the reading I did about it later is even marginally true, it's really, really good for you. I was pleasantly surprised, and if you haven't tried Licorice Root before, don't let the name fool you.
Another great box. I still think the sugar and the tea bags are pointless–I'd rather have another tea to sample! But the teas that are included are a really nice blend of traditional, herbal, with some "risky" teas that I would never sample if they weren't selected for me. This month's teas were great samples across the board so another great month from Simple Loose Leaf!
Visit Simple Loose Leaf to find out more or to subscribe–take advantage of their 3.99 first month introductory offer! Just use coupon code 399TEABOX at checkout!
The Subscription
:
Simple Loose Leaf Tea
The Description
: Each month you will receive a box of wonderful and unique loose leaf teas. Every month we make sure you have everything you need to get the perfect cup of tea brewing right out of the box!
The Price
: $16.98 per month