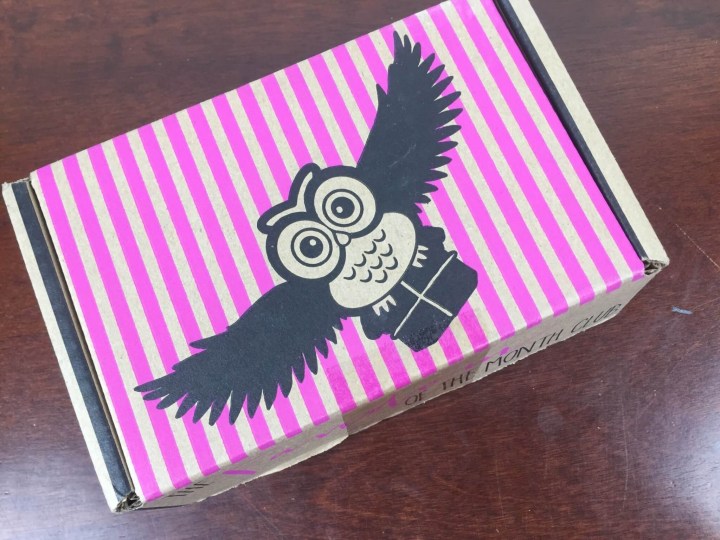 Fandom of the Month is a subscription that sends 3-4 fandom themed jewelry pieces each month. When Alan Rickman passed away, they offered a Snape Tribute Box (with $2 of each box going to St. Jude's). I signed up to get a box for my best friend!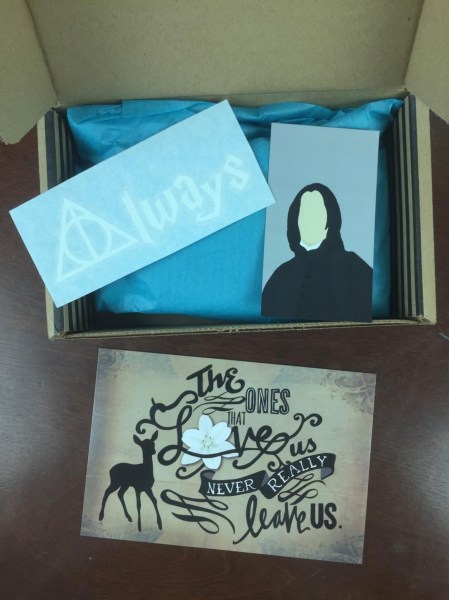 The box included an "Always" vinyl decal, a faceless Snape magnet, and the information card was also a mini-print. It says "The ones that Love us never really leave us" and has a doe (Snape's Patronus form was essentially dictated by his love for Lily, but I doubt you need me to tell you that) plus an asphodel lily.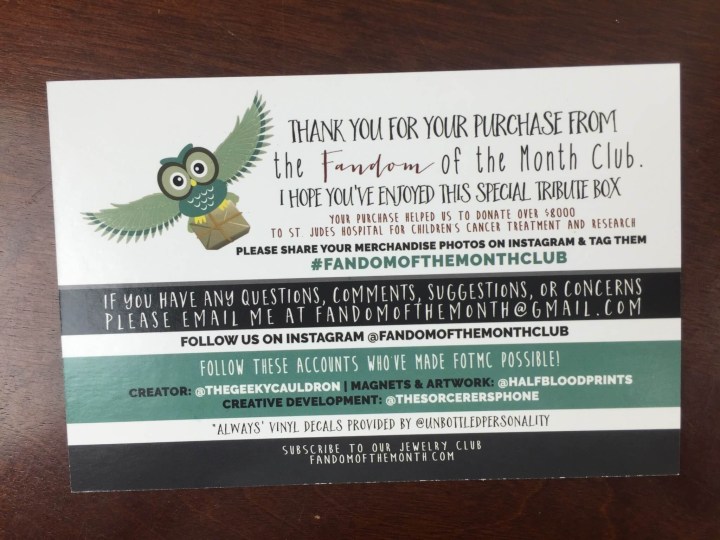 Over $8000 was donated to St. Jude's Hospital for Children's Cancer Treatment and Research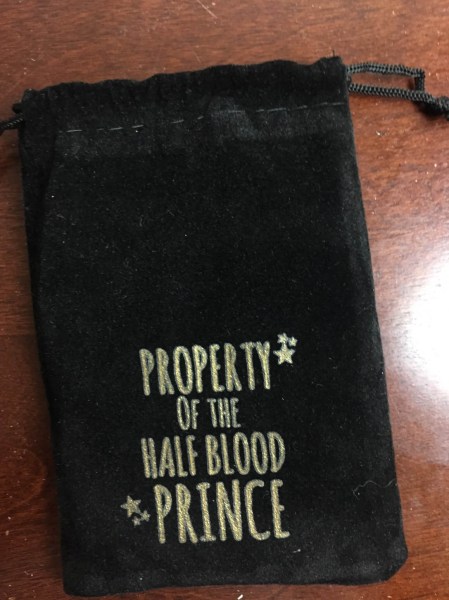 The jewelry for this subscription always comes in a bag – for this box it was a velveteen bag that says Property of the Half Blood Prince.
And all the jewelry pieces!
After all This Time Always Cuff
https://youtu.be/LeG_judrcOA&rel=0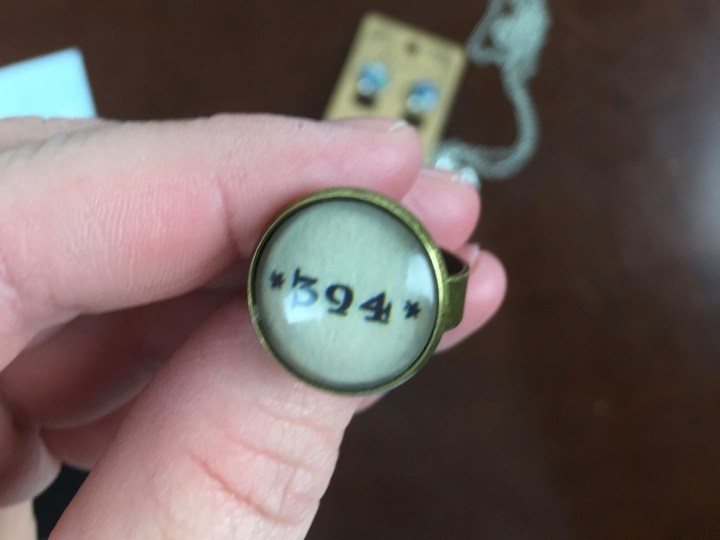 394 ring (this is adjustable)
https://youtu.be/msH84lp8J0w&rel=0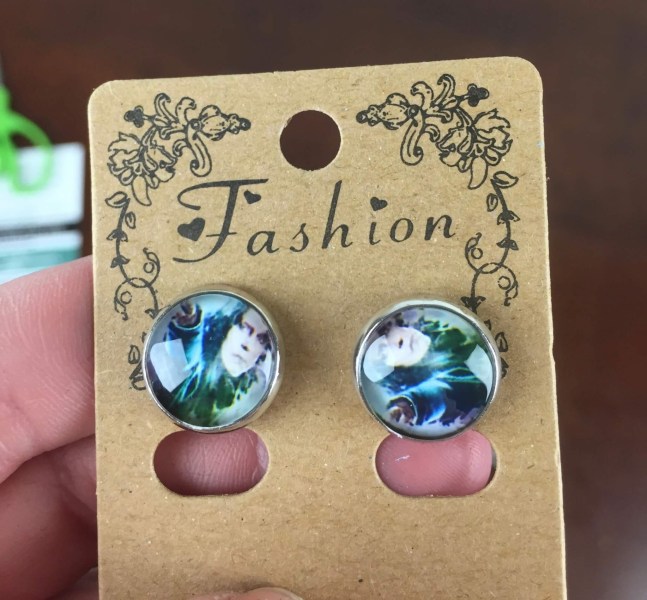 Snape Earrings
Snape/Lily Necklace – Like the card, this necklace features the doe and asphodel Lily.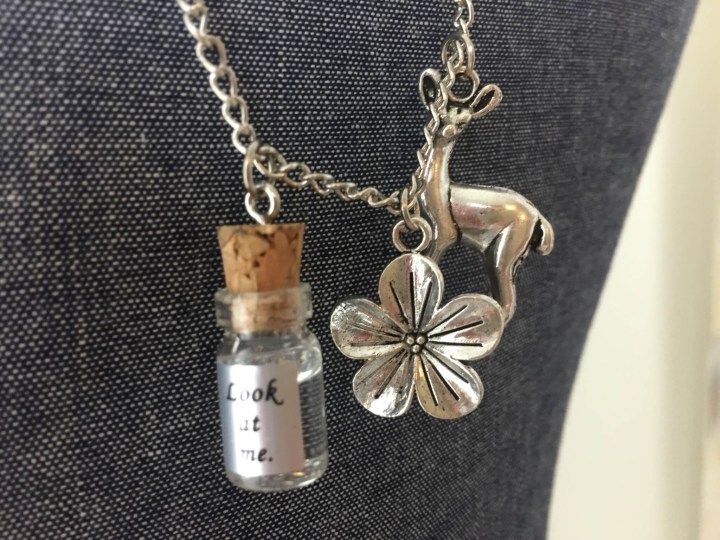 https://youtu.be/8cL527bg0II&rel=0
Sorry for the tearjerker!  Very thoughtfully created items, and a really great example of the type of jewelry that Fandom of the Month sends out!
Visit Fandom of the Month to subscribe or find out more!
The Subscription
:
Fandom of the Month
The Description
: Enjoy receiving your high-quality Fandom inspired designs each month, at your doorstep. Receive handpicked jewelry valued over $30.
The Price
: $13.00 per month + $3.75 shipping