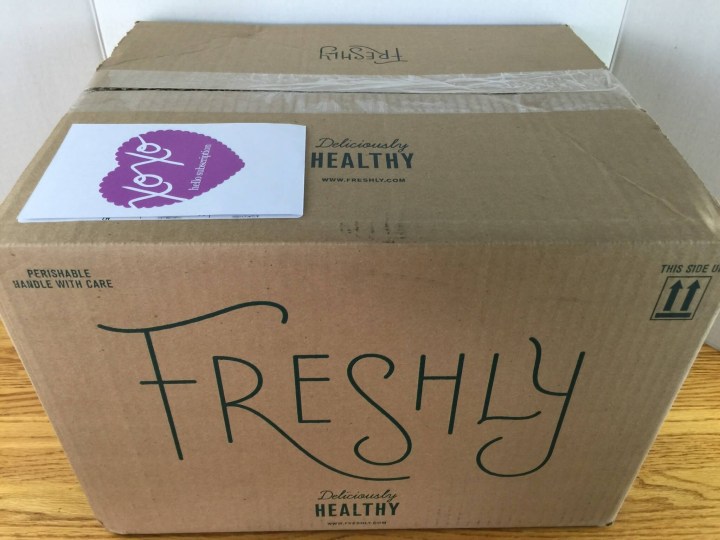 Freshly delivers deliciously healthy food right to your door – premade, prepackaged, just heat and eat.  This box is great for those of you who are busy but you still want to eat healthy.  The meals tasted even better than I expected!  When you sign up for Freshly you'll be able to select the number of meals you want per week plus the exact meals you want. You're able to skip weeks from right in your account.
The food comes packed cold.  The care for the package is incredible.  The insulation is actually made from recycled denim.  The insulation and the rest of the packing is all recyclable.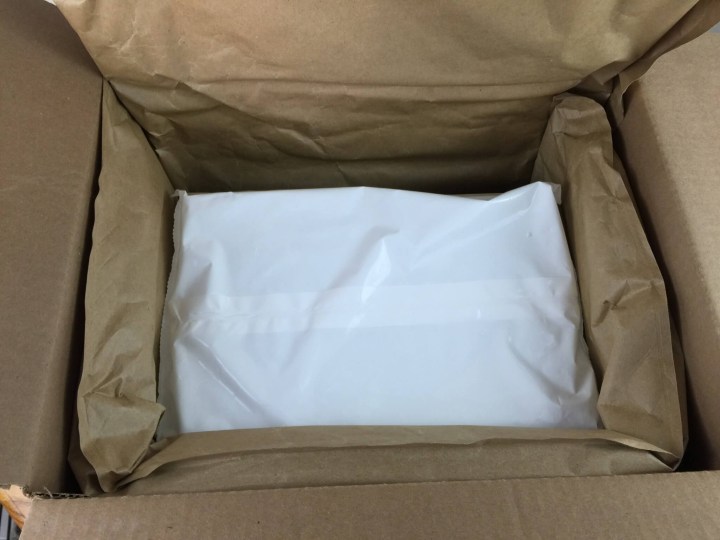 Extra large frozen gel packs keep your food cold and fresh.  The gel packs are reusable or you can drain the gel and recycle the plastic.
The food is nice and safe.  At the bottom is another gel pack.  I'm super impressed so far.
Fresh food and an explanation of the service you receive are the contents that come with your foods.

Freshly gives you a sheet to remind you what you ordered!
Freshly included a letter explaining their mission to deliver fresh and healthy foods.  There are also information cards explaining the referral program and the recyclable materials used.
The Homestyle Oatmeal tasted great.  Plenty of flavor and definitely filling.
Grilled Flat Iron Steak with Potato Hash and Creamed Spinach.  I made this in the microwave and was quite surprised.  Steak is usually one of those no-nos when it comes to re-heating but the folks at Freshly clearly know what they're doing.
Sweet and Spicy Chicken with Brown Jasmine Rice and Broccoli.  The sweet and spicy was a fantastic mix.  The rice was tasty and the broccoli was just right.
Seared Pork Chop with Mustard Sauce.  This meal also include potatoes, squash and carrots.
Sicilian Style Chicken Parmigiana with Penne Marinara.  This awesome dish was quite filling.  I could definitely eat this one again!
Green Chile and Sausage Frittata.  This was absolutely remarkable.  There was plenty of flavor throughout thanks to the green chile and sausage.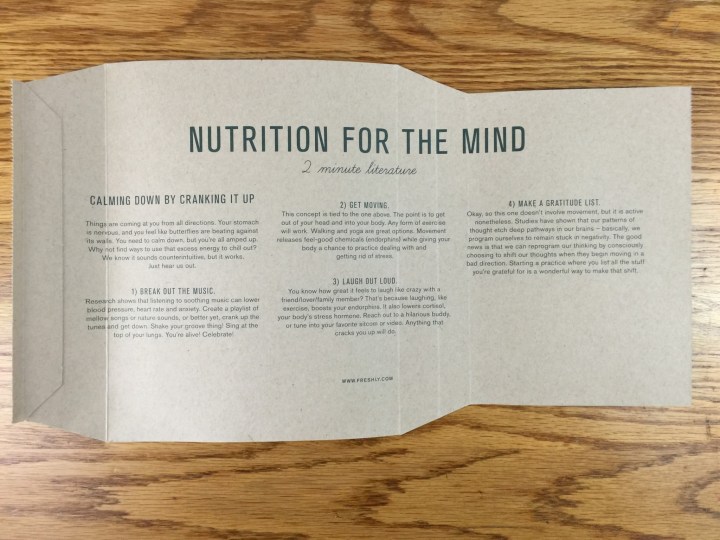 While you wait for your food to warm up, you can look read this two minutes worth of Nutrition for the Mind.  You receive helpful hints to better yourself before your feast.
Freshly is a fantastic service if you are looking for a healthy option but also want your food quickly.  Every meal I reviewed was heated up in the microwave and I was delighted with the results.  None of the foods had a rubbery texture or lacked flavor.  There are also lots of options for foods to choose from.  It was difficult to narrow it down to the six you see above as each meal looked wonderful.
Currently Freshly delivers to AZ, CA, NV, CO, WA, OR, ID, NM, UT but is said to be expanding to the East coast this month.
Visit Freshly to subscribe or find out more! Use this link to save 35% on your first box of Freshly!.
The Subscription
:
Freshly
The Description
: Making delicious, healthy meals should take time, just not yours! That's why Freshly does all the work for you – choose from their menu of all-natural, gluten-free meals and they ship them straight to your door. No more grocery shopping, cooking, or takeout – all you have to do is heat and eat!
The Price
: $69.00 every week