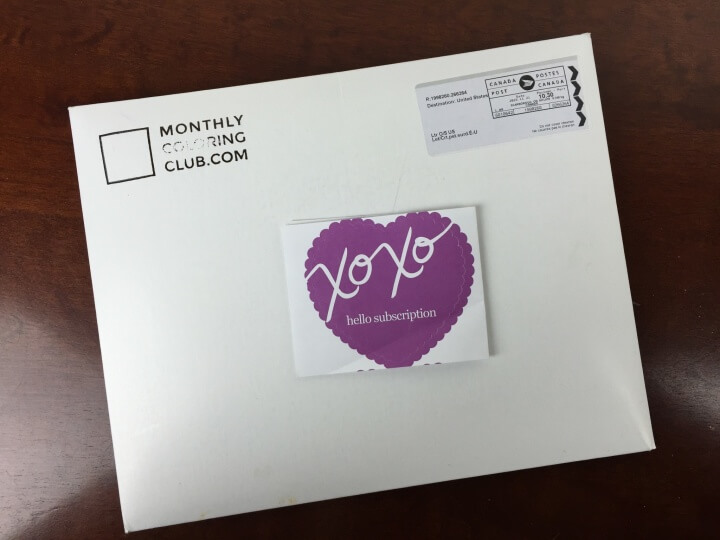 Monthly Coloring Club provides a monthly refresh of coloring activities to keep kids entertained with timely, high-quality artistic activity.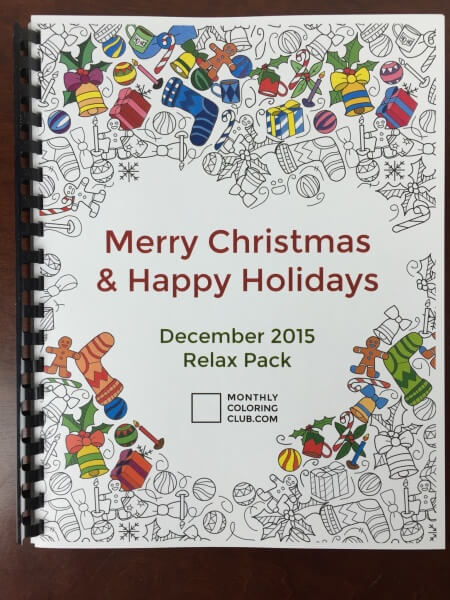 The December 2015 Relax Pack featured a "Merry Christmas & Happy Holidays" theme full of holiday tableaus.
The themes were Christmas-oriented, but not overtly religious — very mainstream American.  They included ornaments…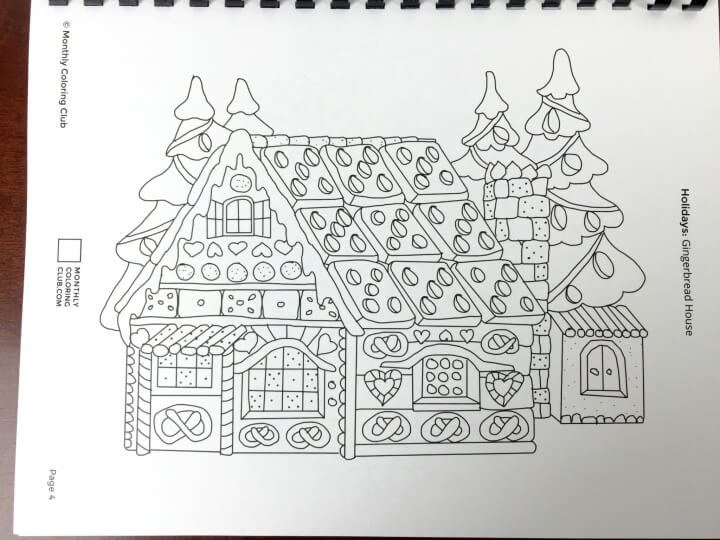 Gingerbread houses, stars, stockings, candy canes, reindeer…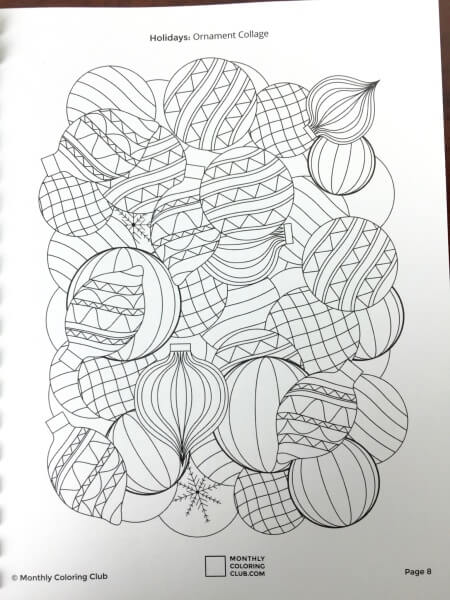 More bulbs…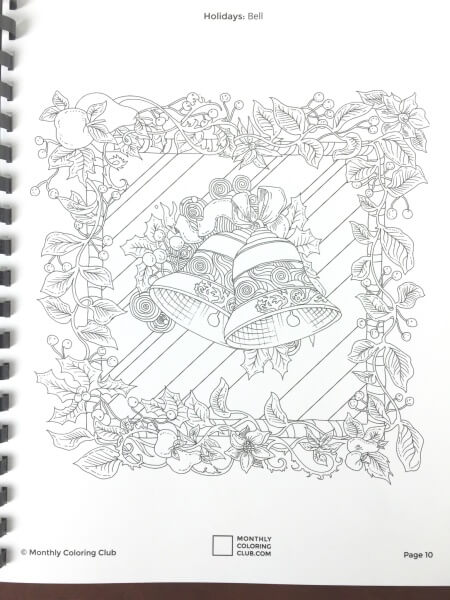 Bells and Ivy…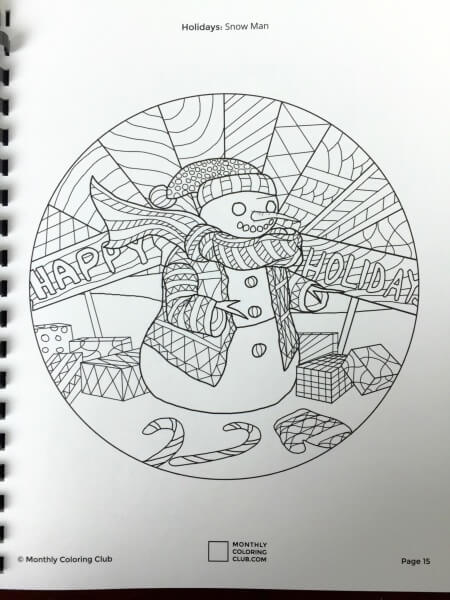 Snowmen, and other winter and holiday themes. 
This club is a fantastic idea.  I would absolutely love to leave behind the hoarding of Chick-Fil-A and other free coloring books, instead getting a single, really high-quality activity book.  All the pictures are single-sided and printed on heavy-duty cardstock, so there is no bleed through or curling of pages.  The Holiday book was 20 pages of beautiful pictures of varying intricacy, with fairly secularized Christmas imagery.  The book was great quality and would be great for a kids' activity, or a fun activity or Mandala/calming exercise for adults.
Visit Monthly Coloring Club to subscribe or find out more!
The Subscription
:
Monthly Coloring Club
The Description
: Having coloring for years ourselves, we understand what you need: – Printed on card stock for markers – Printed on 1 side only – Different designs with different local artists – Pages lay flat when coloring – Just enough pages you can finish each month – Safety & Security – Premium quality.
The Price
: $4.00 per month