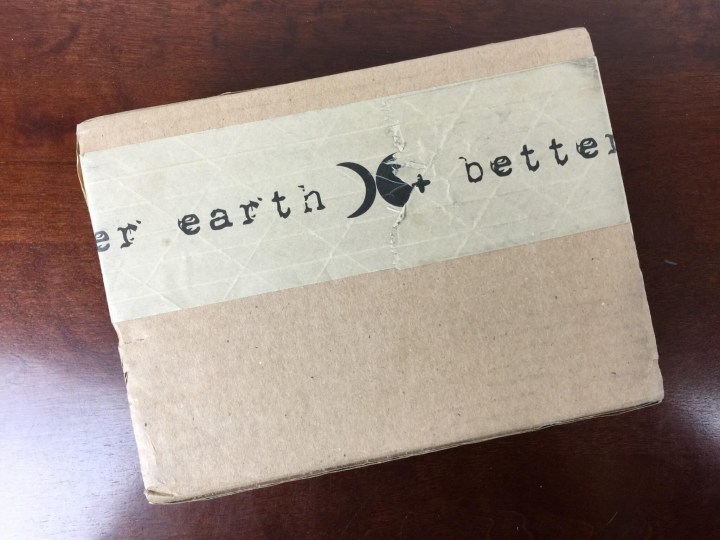 Sage Woman Box is a monthly subscription box from Honey & Sage Company. This box recognizes that every woman needs time to "refill her cup" and sends 5 to 7 goods to nourish your body + spirit + those you love!
This is a really pretty card and discusses gratitude with a little affirmation!
Everything in the box!
The card details each item and what it is used for or why it was chosen.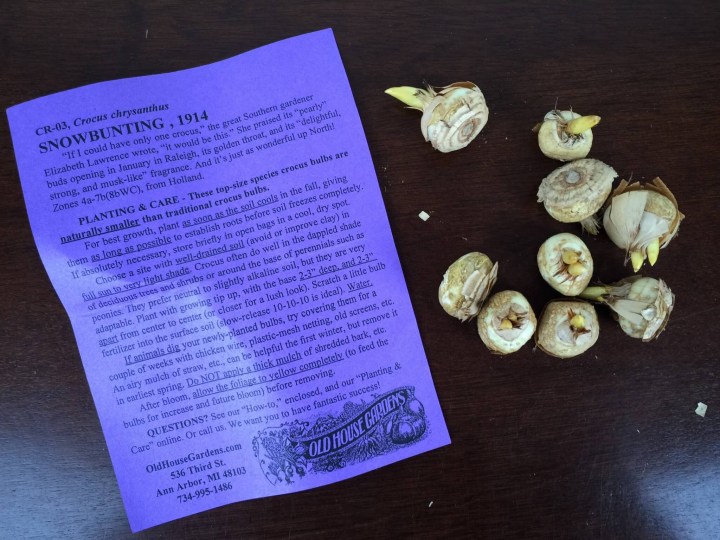 Old House Gardens Snowbunting Crocus Chrysanthus Bulbs ($4.5) What a delight! The card even gave the zones for planting this Dutch heirloom bulb.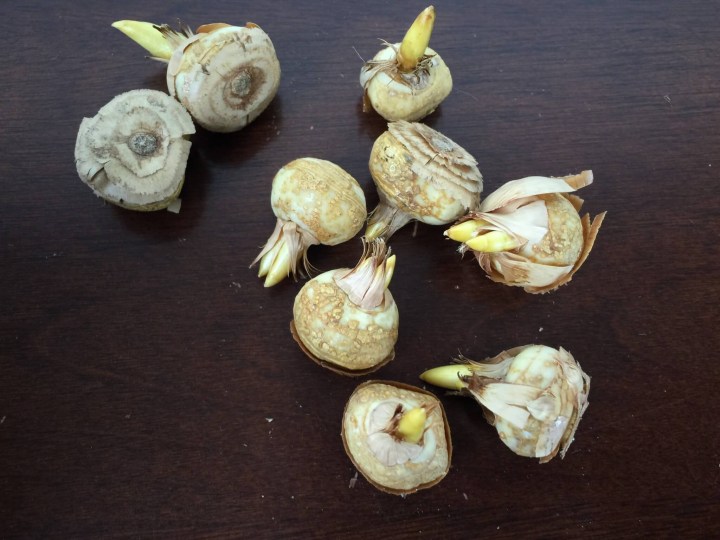 We are in 7a so I'm going to have my husband find a home for these in our garden!

Rebecca Inspired Sage Woman Bracelet ($25?): You can wear this as a reminder that you are a sage woman too!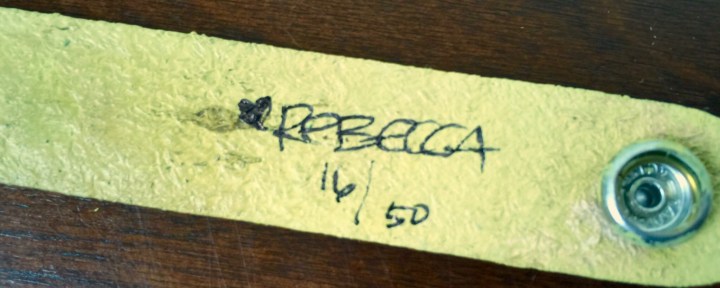 Each piece was signed by the artist.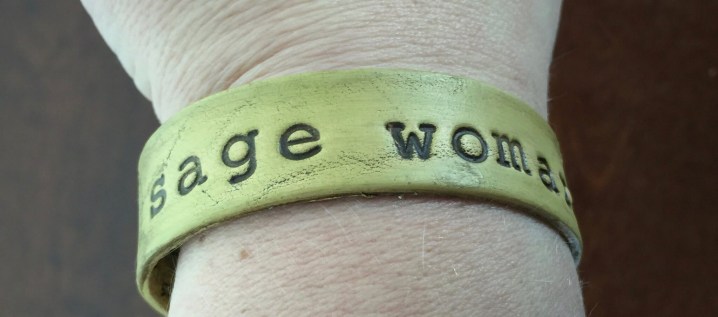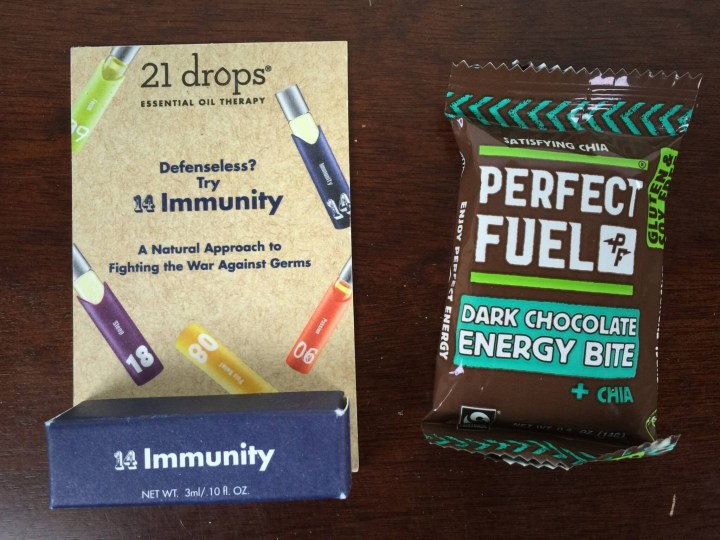 21 Drops 14 Immunity ($10.88) This essential oil formula is blended to help keep germs at bay naturally. It uses eucalyptus, lavender, ravintsara, and ho wood in a 100% organic jojoba oil base.
Perfect Fuel Dark Chocolate + Chia Energy Bite ($1.88) Each piece contains 500mg of certified organic chia for energy, dark chocolate for circulation health, plus iron and magnesium. And it's only 85 calories and was totally tasty!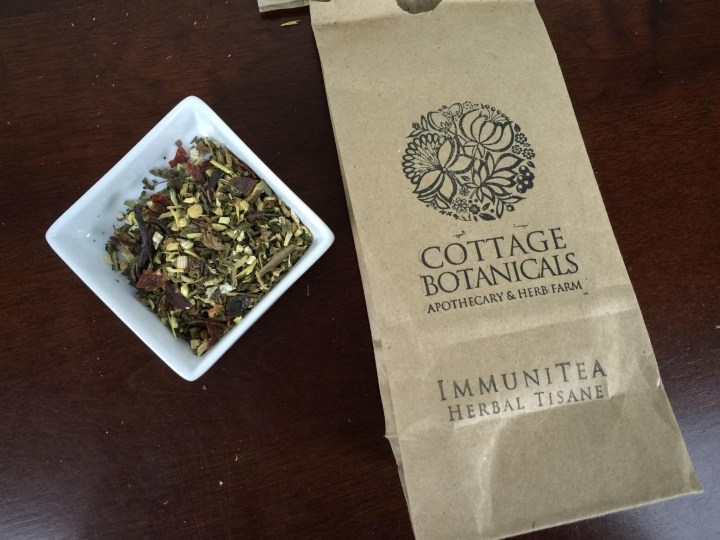 Cottage Botanicals ImmuniTea Herbal Tisane ($2.30? I'm not sure how much was in here) A caffeine-free tisane (i.e., herbal tea) blended to support your immune system. It uses ginger, peppermint, tulsi, licorice, cinnamon, cardamom, hibiscus, rose hips, astragalus. It's so pretty and such a nice way to recharge.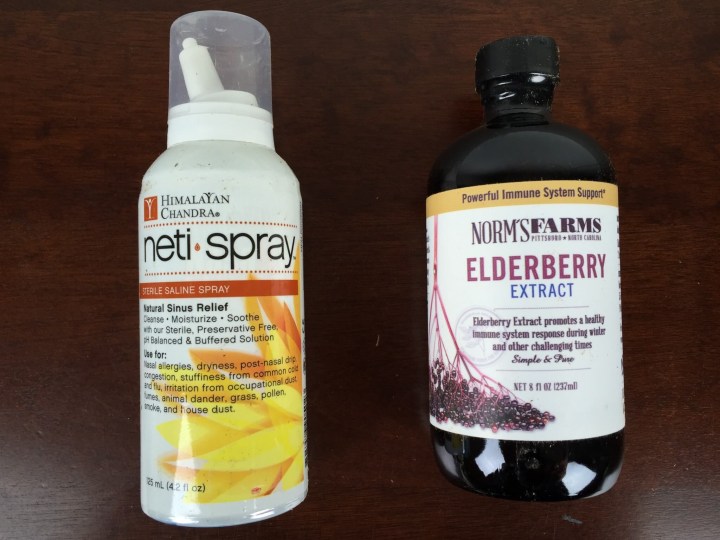 Himalyan Chandra Neti Spray ($10.19) This is designed to cleanse and moisturize your nasal passages and much easier than a neti pot. I don't have nasal issues but I will pass this to my aunt, who is an avid user!
Norm's Farms Elderberry Extract ($17.99) This is a tasty (but not sweet) extract from farm-fresh North American native elderberries, which have higher levels of antioxidants than blueberry, sweet cherry, tart cherry, acai, noni, goji, pomegranate and cranberry juices. This is a great way to add real-food antioxidants to your life.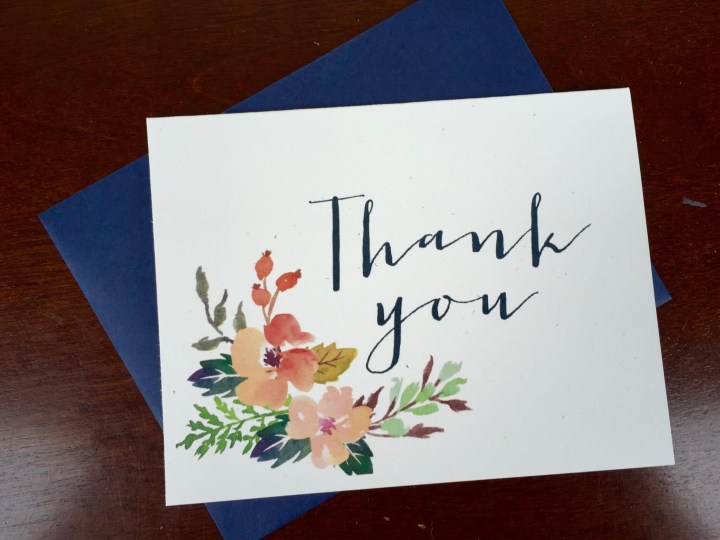 Beautifully Bevilled Thank You Card ($4) In line with the box theme of nourishing yourself and others, you can do both by sending a thank you! This card is beautiful.
This box was superlative. The value was at least $77 (I estimated on the bracelet) and full of nourishing and seasonal items for women.
Visit Honey & Sage Company to subscribe or find out more!
The Subscription
:
Honey & Sage Company
The Description
: Better Woman + Better Earth. Women are the heart center of the home and earth. When our hearts open, so are the hearts of our family, community, and world. We believe daily radical self-love and care is an act of perseverance which leads the way to a better woman, better earth.
The Price
: $55.00 per month