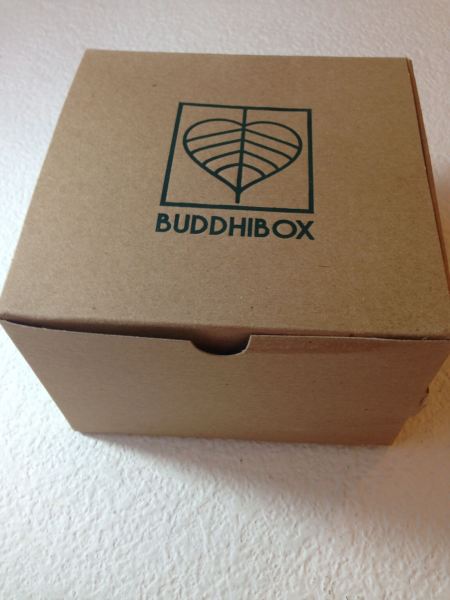 BuddhiBox is a monthly box meant to enhance yoga practice and encourage healthy living. BuddhiBox is $30.95/month for a curated mix of 4-6 samples and full size products. They also offer a sample size box for $11.95/month. BuddhiBox ships via USPS on the 10th of each month. This is a great box for anyone that is new to yoga or even those who are dedicated yogis. You can save $3 on your first BuddhiBox with coupon code buddhimommy!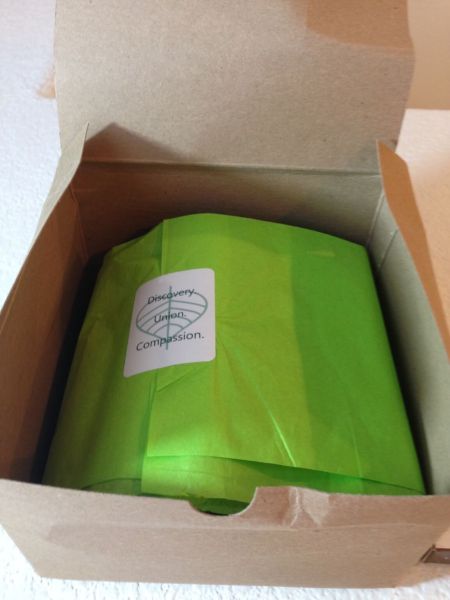 BuddhiBox is a lot of fun to receive because they always package their boxes so beautifully and the items they pick each month are things I wouldn't normally discover on my own.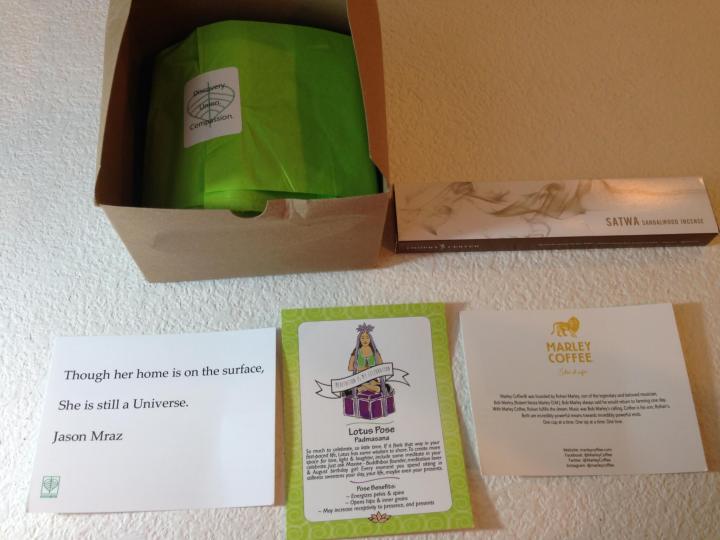 The August 2015 Buddhibox contains the following: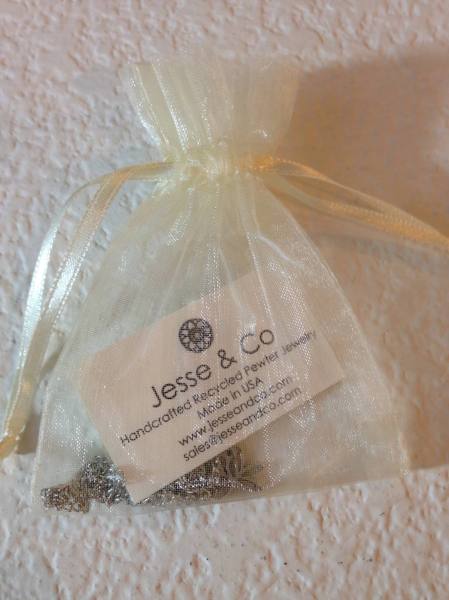 Jesse & Co – Lotus Necklace ($25): A beautiful lotus flower necklace! Made of lead-free pewter – I love it. It's very delicate and can be worn with anything.
The Lotus flower is a symbol of spiritual awakening and enlightenment. T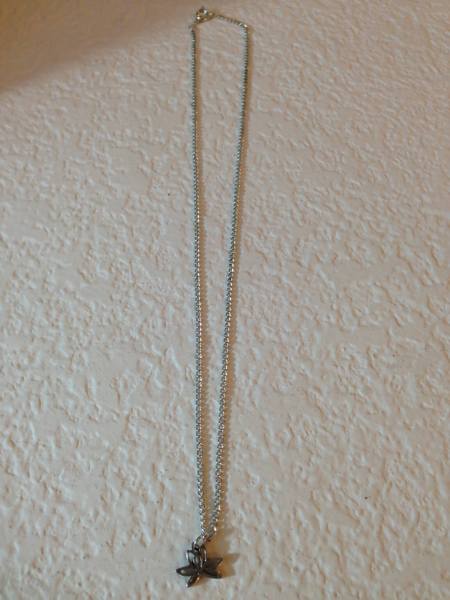 his necklace was a great choice for August's box.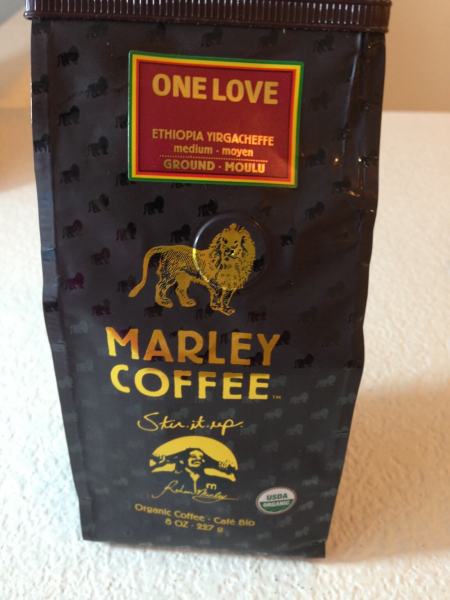 Marley Coffee ($10): This sustainably grown and ethically farmed artisan-roasted coffee was founded by Rohan Marley, son of Bob Marley. I can't wait to try this coffee! I'm always happy to receive anything to do with coffee in a subscription box! Another score for this month's box.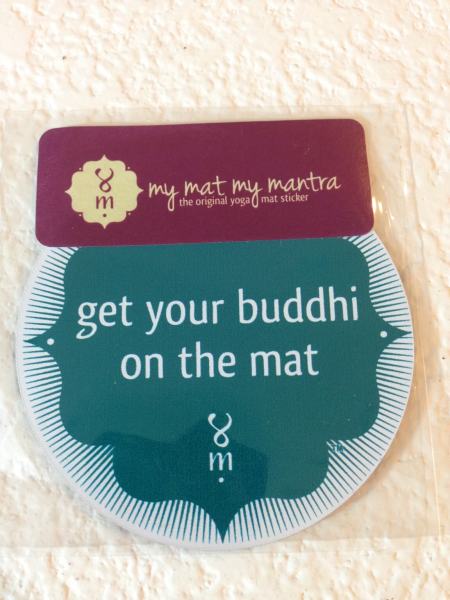 My Mat My Mantra – Get Your Buddhi on the Mat Magnet ($8): This is the 2nd item I have received from My Mat My Mantra from BuddhiBox and I love them! This is such a cute magnet and it's already up on my refrigerator!

Chopra Center – Sandalwood Incense ($10): This incense is made from rare, pure forms of sandalwood powders and oils. I love the smell and can't wait to burn it while I practice my yoga. Also, it's a plus that this incense is made by the Chopra Center – Deepak Chopra is such an inspiration to me.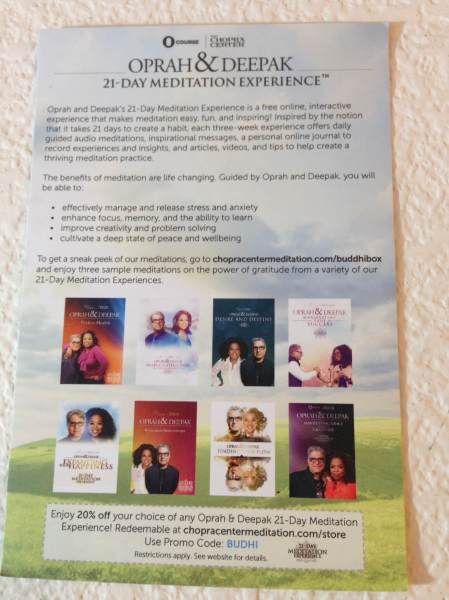 Chopra Center – Meditation Downloads ($7): This is good for 3 meditations from Oprah & Deepak Chopra's 21-Day Meditation Experience. I will be downloading these meditations! I welcome any help I can get into becoming a better me and gaining more inner peace.
Wellsmith – Shea Butter Tin ($6): I did not receive this item in my box. I'm sure it was an oversight. The information card states that it is made from the nut of the African Shea Tree. The cream may seem oily at first but, it absorbs very quickly. I may have to look into this moisturizer – it sounds like something I would love to carry in my gym bag!
Overall, I came up with a grand total of $66.00 for August's BuddhiBox. As always, BuddhiBox always leaves me very happy with their selections. The necklace and coffee were total wins for me! The magnet was something I can use as a reminder to step up my yoga game and the Chopra Center incense and meditation downloads surely are appreciated and will be used. I'm very happy with August's BuddhiBox – they always provide a positive and uplifting box to help me not only with my yoga but, spiritual journey, as well.
Visit BuddhiBox to subscribe or find out more, or check out all our BuddhiBox reviews. You can also see more health & fitness subscriptions in the directory!
The Subscription
:
BuddhiBox
The Description
: A box to enhance your yoga practices and lifestyle. Items will include healthy food, supplements, beauty products and yoga accessories. Boxes will consist of a mix of 4-6 samples and full-size products.
The Price
: $30.95 per month
The Coupon
: Save $3 with coupon code
buddhimommy
!