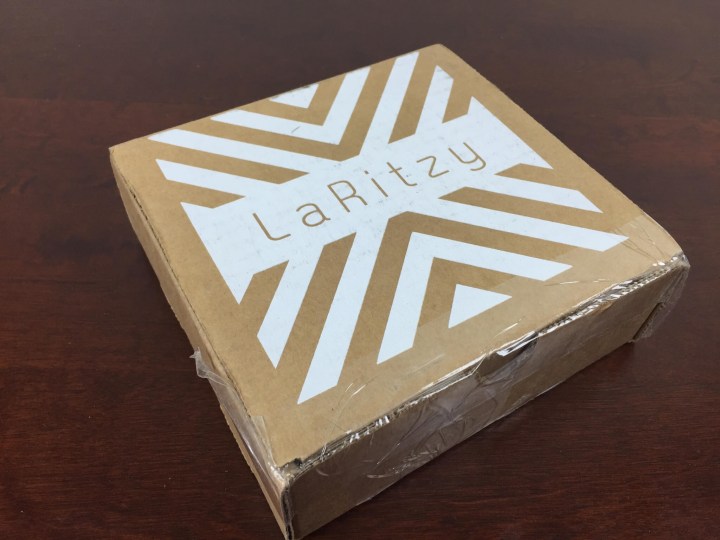 LaRitzy is a new all-natural beauty box focusing on natural skincare.  You'll get 4-5 full and luxury size beauty products in every month's box. Everything I have received from this subscription has been very high quality!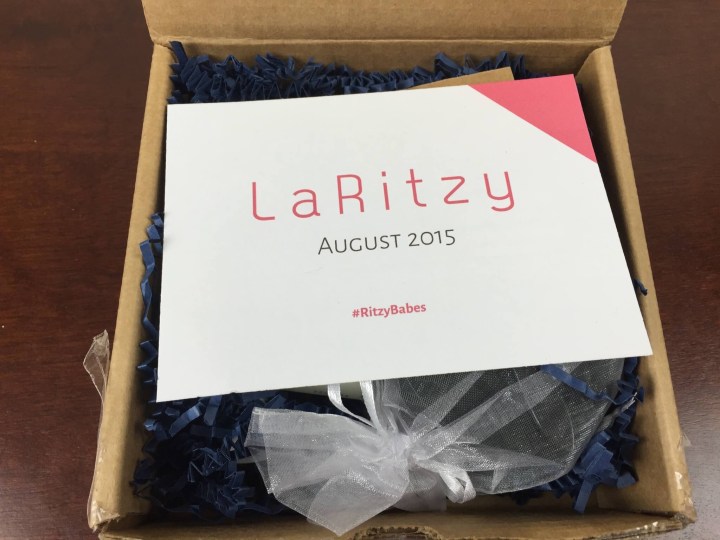 The information card tells you about all the products and what they will do for you! The only complaint I have about this box is the tiny print on the card.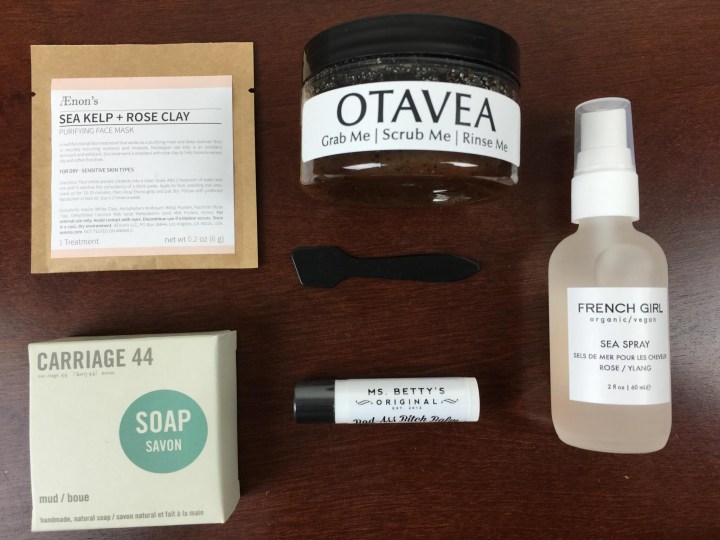 Everything in the August box!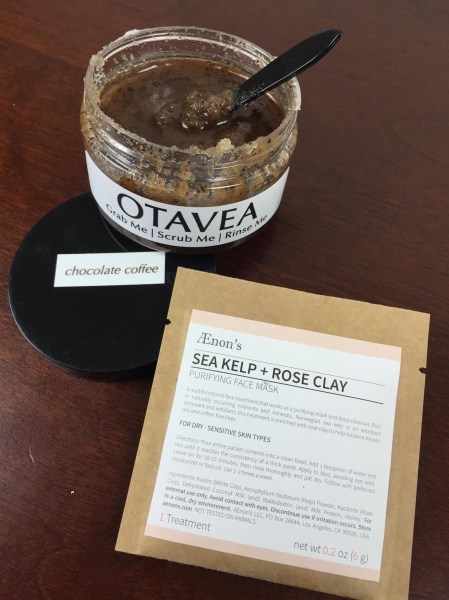 OtaveaBody Scrub – Chocolate + Coffee ($10) Coffee is one of those things that gives a nice physical scrub as well as provides some extra stimulation to your problem areas in the shower! My husband reported that this smells great and he's pumped to try it! (He takes all my coffee scrubs because I dislike the smell – but he genuinely loves them!). No parabens, PEG's, phthalates or additives. Only natural ingredients.
Aenon's Sea Kelp and Rose Clay Purifying Face Mask ($4) What a neat one treatment pouch! Norwegian sea kelp and rose clay with coconut milk, you can mix this with plain water to customize your spa experience however you would like it. This mask is meant to purify – so maybe I'll use it after a hot day in the sun!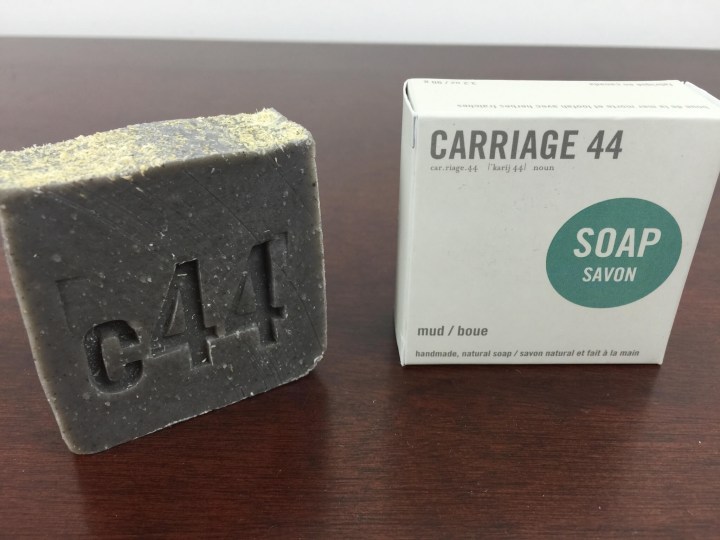 Carriage44 Natural Soap – Mud ($6.65) OMG – Dead Sea Mud soap that doesn't smell like someone actually died! This contains really nice herbs that provide a super pleasant fragrance, plus there is ground loofah right on the top of the bar. This is a fantastic find!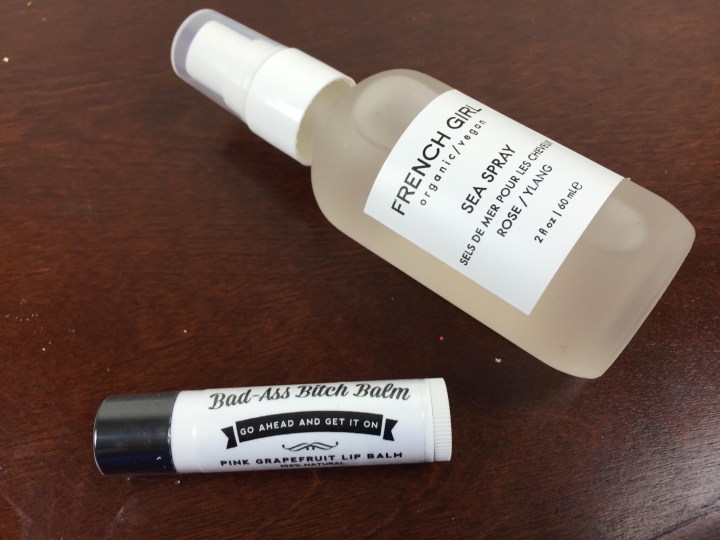 French Girl Organics Sea Spray in Rose/Ylang  ($12) This contains french sea salt, epsom salt, dead sea salt, and himalayan pink salt, along with rose geranium and ylang ylang essential oils to provide the scrunch as well as a really light scent. I just sprayed it in freshly washed hair and it's not sticky at all!
Ms. Betty's Original Bad-Ass Bitch Balm – All Natural Pink Grapefruit Lip Balm ($4) Best name everrrrr! I also totally love this lip balm. It's soft and buttery and has a really invigorating feeling for me because I can smell the refreshing pink grapefruit essential oil. Definitely a winner.
I love the curation of this box! All really high quality artisan made products that are spa-quality bath and body products – with about $37 in value! This is a great box if you're looking for basic (as in not color cosmetic – so far anyways) beauty products that have a luxurious and natural approach to beauty.
Visit LaRitzy to subscribe or find out more. Use coupon code HELLO10 to save 10% off the monthly or annual subscription.
The Subscription
:
LaRitzy
The Description
: Pampering just got a lot easier! Receive 4-5 natural products every month – everything from luxurious skincare to exceptional beauty products.
The Price
: $24.99 per month
The Coupon
: Use coupon code 
HELLO10
to save 10% off the monthly or annual subscription.