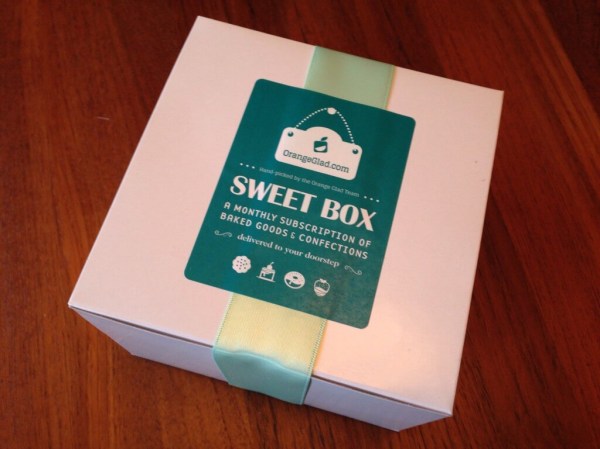 Orange Glad is an excellent gourmet dessert subscription box featuring items from independent bakeries from all across the country. They gather all the desserts and ship them right to you to enjoy! All the treats I have ever received have been perfectly packaged, which is remarkable, because they are all fragile and perishable. You can purchase more sweets in the Orange Glad shop too! It would be a great gift for a sweet tooth like my husband. FYI the back of the information card always has the ingredients!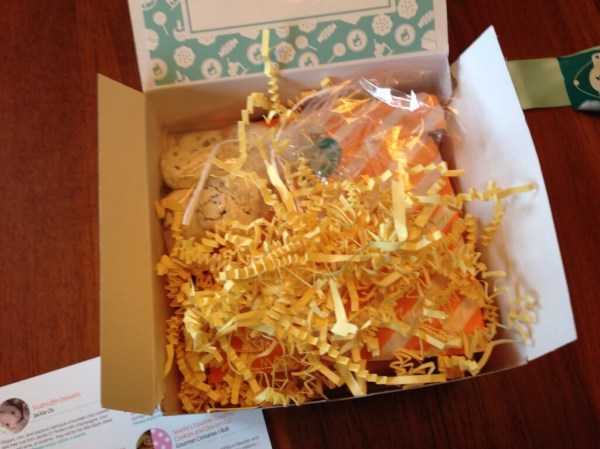 Darling packaging.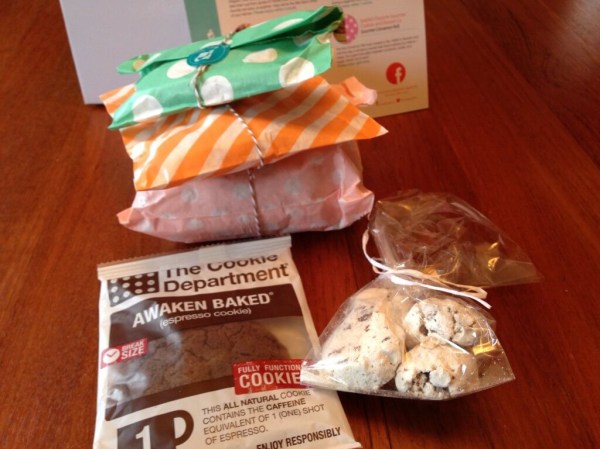 Mounds of goodies.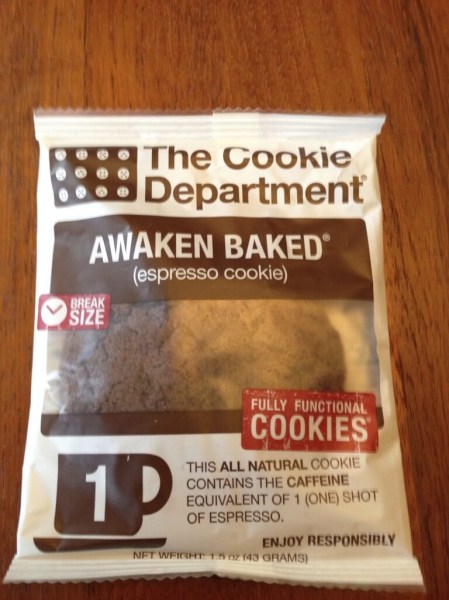 The Cookie Department Awaken Baked Cookie My husband is hoarding this espresso-qua-cookie. I dislike coffee and he was thrilled that it was all his.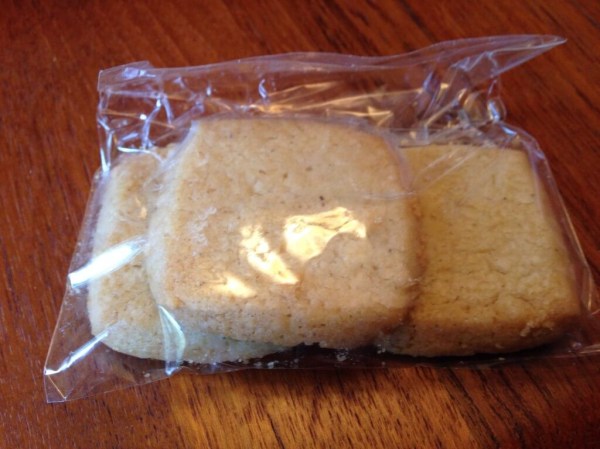 Miette Lavender Shortbread Cookie I Happen to be mildly obsessed with herb-flavored shortbread. This was great, very light, not overpowering. Super!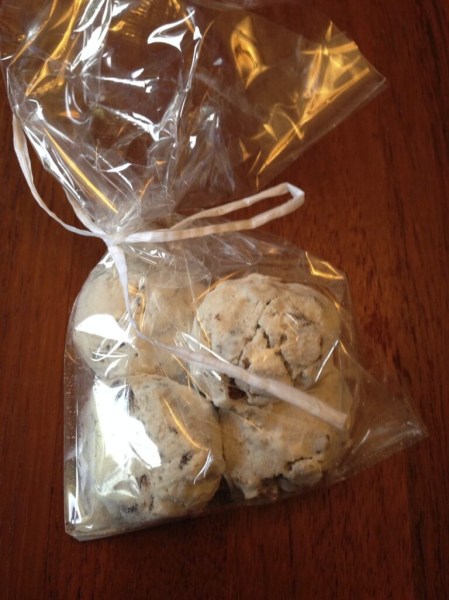 Studmuffin Desserts Jackie Os Chocolate Chip Meringues. 
Seattle's Favorite Gourmet Cookies and Dessert Co. Gourmet Cinnamon Roll OH M GEEEE It's giant sized and I'm eating it right now!
YES.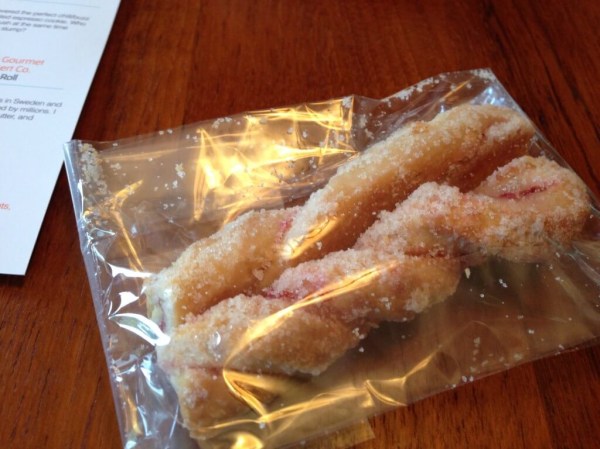 Irene's Bakery & Gourmet Kitchen Raspberry Twists I knew when I saw these that they were my favorite, and they were! I love sugar coated fruit filled twisty pastry yes I do!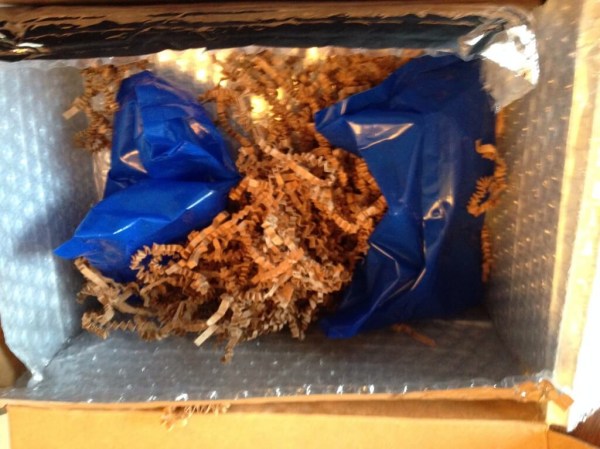 A shot of the outer cardboard box in which the Sweet Box resides. This one was lined with mylar bubble wrap, had 2 cold packs, plus squiggles! Everything arrived perfectly.  Can you go wrong with a big box of sweets and pastries and baked thingies? Nope! Love it!
Visit Orange Glad to subscribe or find out more about the Sweet Box! It's $15 per month (you can save a buck or two on each box with a longer subscription) plus $6.95 shipping. You can also check out more Sweets & Treats boxes in the subscription box directory.
The Subscription
: 
Orange Glad
The Description
: Get a box of treats and confections from bakeries and sweet shops around the nation
The Price
: $15 per month (down to $13 on a 6 month plan) + $6.95 shipping. Double your treats for $12 on any subscription!
The Coupon: Save 10% with code YUMMY10.