Cloud 9 sample box is I think celebrating their one year anniversary! no longer operating but you can get a one time box full of goodies for $25! It's too bad, this was a nice box! See comments below.  Every month two sisters team up together to send you a beautifully packaged box filled with a variety of sample products hand selected for its unique, delicious or purely fun qualities.  I noted immediately (as the card noted too) that the box was bigger than usual!
It was packed full of some really fun goodies!

This is a great sampling of items in multiple categories. It's making me hungry looking at it again.
East Shore Specialty Foods Honey Wheat Dipping Pretzels Totally delicious pretzels perfect for dipping.
Olde Colony Bakery Benne Wafers – These were sweet and sesame flavored and unusual! From Charleston SC, they make all sorts of neat cookies.
East Shore Luscious Dipping Fudge – This was indeed luscious and didn't last long between the four of us. I shared. You don't have to.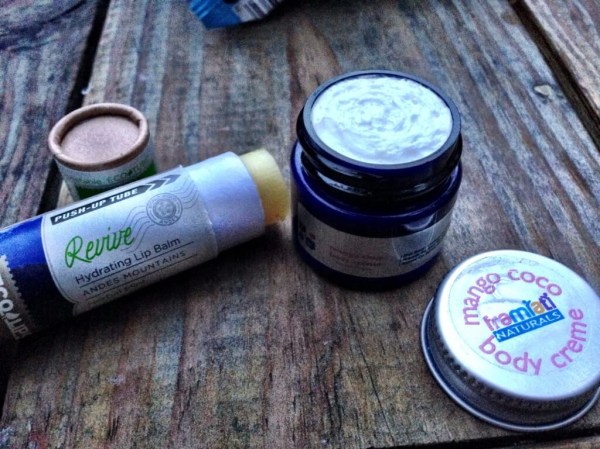 Eco Lips Revive Hydrating Lip Balm Certified organic lip balm in a compostable push up tube that works perfectly!
Framiati Mango Coco Body Creme A handcrafted whipped body cream that melts right into your skin. The fragrance on this one was perfect for August. 
SexyPop Brazilian Coconut Popcorn – SexyPop is from the creator of Pirate's Booty, who has since sold that company and moved onto sexy popcorn 🙂 This was FANTASTIC and we all inhaled it.  I was super happy to have tried this sample because I need to hunt down the other flavors now (bodacious banana?!?!).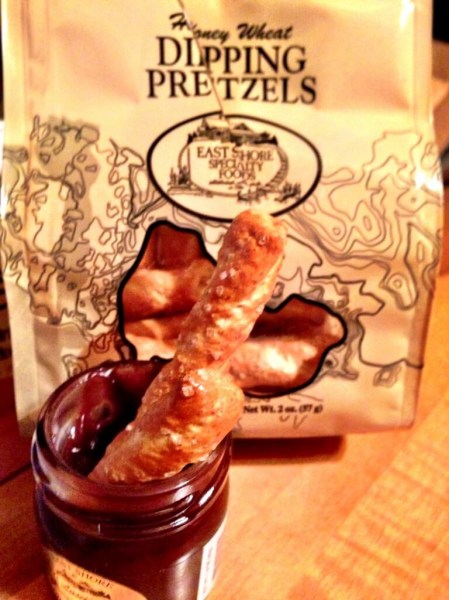 Cloud 9 box is $15 plus $5.95 for shipping and handling and we just loved everything in it. What an adorable box! I automatically love any box that gives me a dipping sauce and the stuff to dip in it (thoughtful!) but this was a really nice assortment of items from independent companies gathered up and sent right to me!
The Subscription
:
Cloud 9
The Description
: Carefully curated, high quality artisanal snacks, chocolate, drinks, beauty items and other items designed to enhance your daily life
The Price
: $21 per month