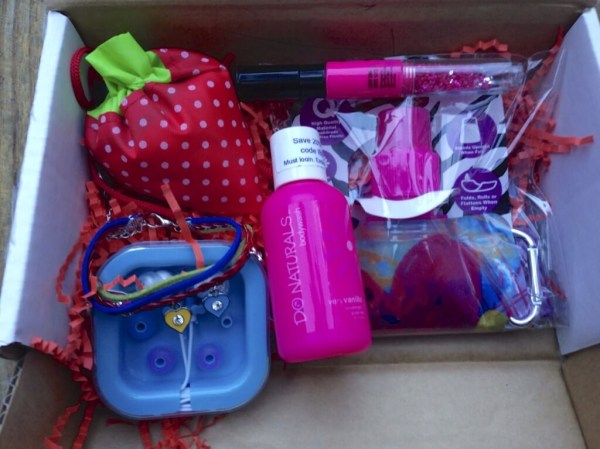 iBbeautiful is a subscription box for teen and tween girls with inspiring accessory and beauty products, plus a positive message! August's theme was "Soar" and reminded girls that they have absolutely everything they need to fly! I was really excited about this box, it's totally darling!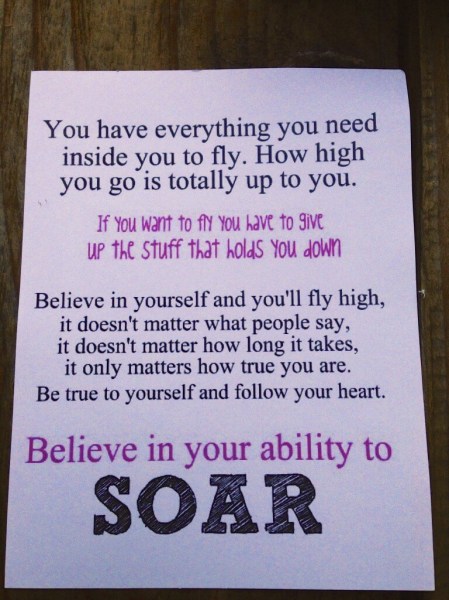 I love this! So does my daughter, now that she's reading. We received the tween box to review this month!
Hearts-a-Glow Collapsible Water Bottle ($5) BPA free, I placed this inside her soccer bag, it will be perfect for hydrating post-practice (we are soooo excited!).
Strawberry Tote ($7) see it open below, this is a perfect reusable tote for any girl to tuck into their bag!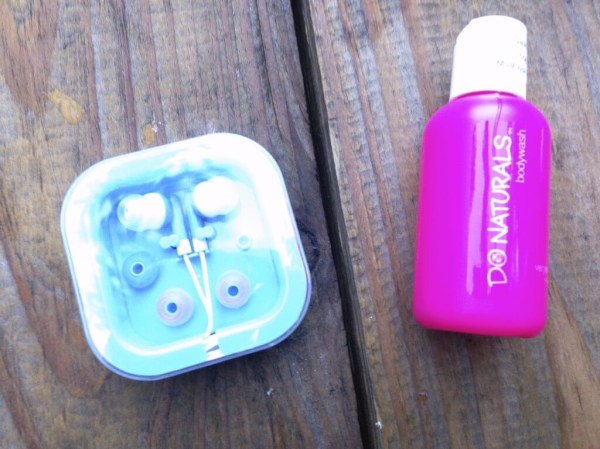 Ear Buds ($7) Perfect for your summer playlist. Which probably consists of the Frozen soundtrack.
Dolphin Organics Body Wash ($4) This is a new line for girls with all organic and natural ingredients!  My girl takes about half showers and half baths but uses bodywash like crazy in both. She loves it. I love anything natural.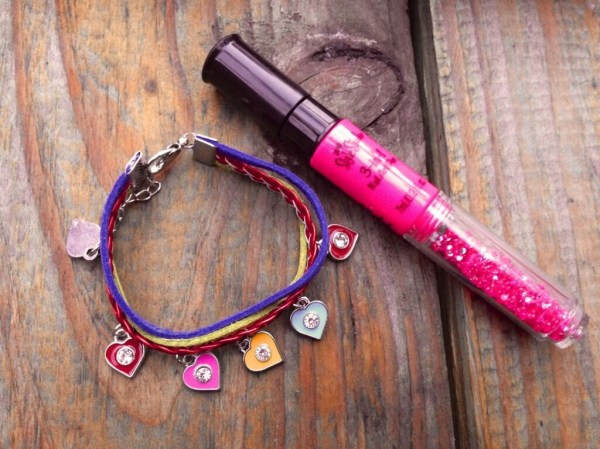 Multicolor Bracelet ($10) This is an adorable multi-textured bracelet that was totally a hit.
3 in 1 Hi def Nail Art Pen ($5) Neon pink polish plus *500* rhinestones.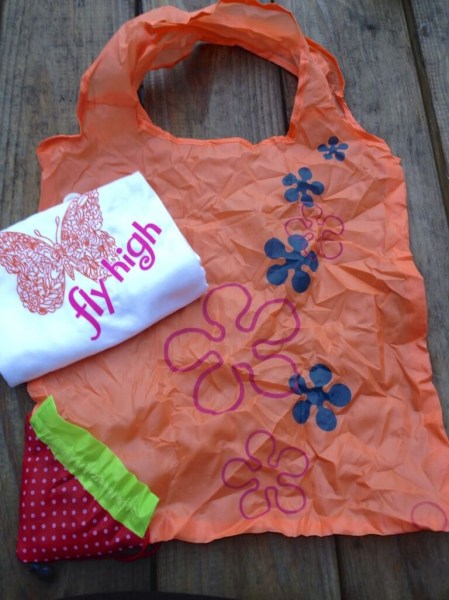 This box included the tween tee, a $10 upcharge and totally worth it.
My daughter picked out this shirt every time it came out of the laundry during our two weeks of hotel living (and we did laundry about every 1.5 days!).  She adores it.
Also included in the box – the ability to find your own wings and be your best self ($priceless)! Too cute! Definitely a box for tweens and teens that I recommend.
Visit iBbeautiful to subscribe to this box or find out more! You can also check out all my iBbeautiful Reviews or take a look at other Subscription Boxes Great for Teens & Tweens.
The Subscription
:
iBbeautiful
The Description
: Choose a box with or without the graphic tee and specify teen or tween age range. Products range from lip gloss, nail art, hair products, accessories such as rings, bracelets, and necklaces. iBbeautiful's slogan is "b unique, b happy, b you," which is adorable and perfect for a teen or tween girl.
The Price
: $18 or $28 with graphic tee per month