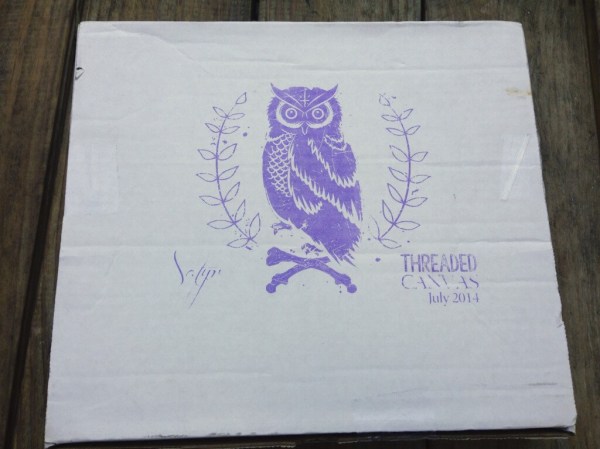 Threaded Canvas is a really cool t-shirt subscription box for women, men, and kids!  There are options for larger (plus) sizes as well as tank tops and v-necks. I want to try all of them (I'm a v-neck fan!).  If you like anything in my reviews, you can also visit Threaded Canvas to pick up a mix-match box and pick exactly what you want, if it's still available.  We received this box in August due to our move, and I have to say, it's one of our favorite boxes of the month!
Every month you will receive three art tee shirts, one art print, and three small art pieces of varying types. 
This just looked like a fantastic assortment!
Art Pieces: Gary Logan Hobdy King Cupcake Button, Susan Michelle aka Zombie Girl Magnet, and Origami Paper & Directions.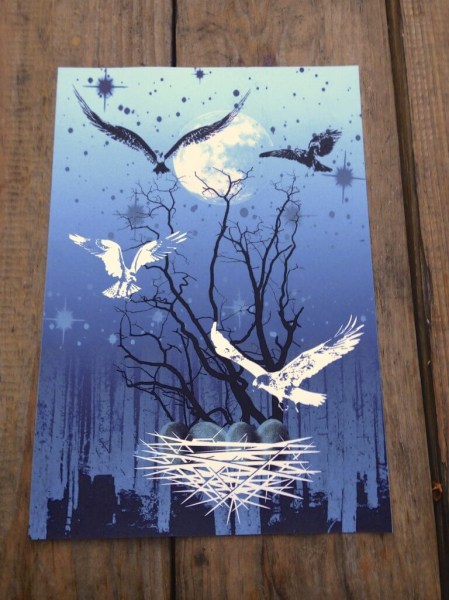 Robert Austin aka White Rabbit Recluse – A Cold Flutter in the Moonlight Art Print ($15) I have this carefully placed in the bottom of a box and want to frame it and hang it in my office. The walls are totally bare and all my colleagues have elaborately decorated offices.  I plan to cover my walls in art (including from my kids!).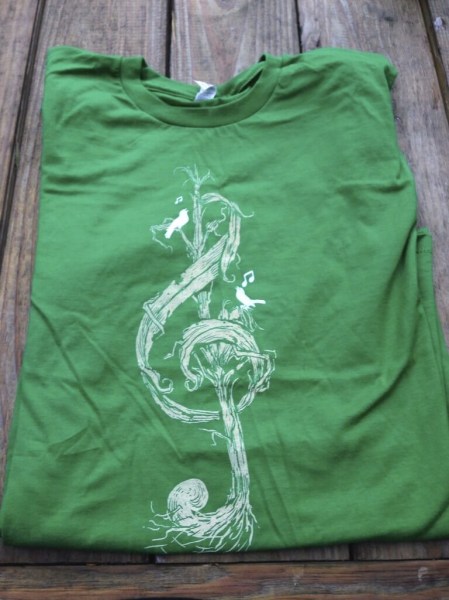 R. Gegen Noviara aka Carbine – Natural Melody Tee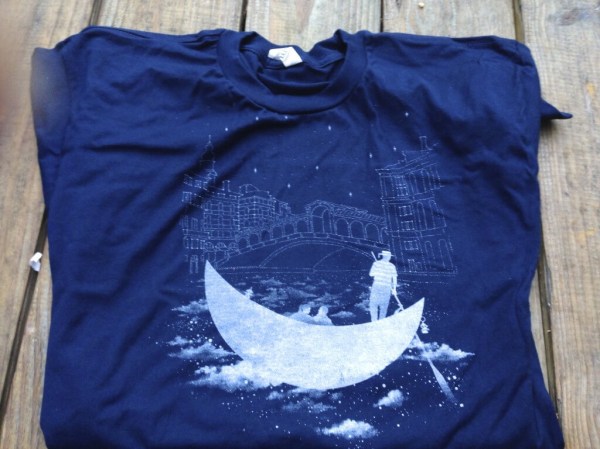 Reza Maula aka Rejagalu – Crescent Moon in Venice Tee
Heather Landry aka Sandpaper Daisy – Angel Rex Tee
My husband was absolutely thrilled with this Threaded Canvas box. We got the box in size large fashion fit (which is unisex but a typical men's fit). Despite some pregnancy weight (cough), they were not too short. The shirts are super soft, and have held up perfectly in the wash (fabric, stitching, and screenprinting). He's been wearing them pretty much constantly, which means he really loves them.
Prices on Threaded Canvas boxes vary slightly with the options, but you can expect to pay around $25-30 per month depending on what you choose. This is a ridiculous value and nobody else you know will have your very cool artist-designed shirts!
The Subscription
:
Threaded Canvas
The Description
: Threaded Canvas is a monthly subscription box that delivers art t-shirts and art pieces to your door for the low price of $20.00 a month. All the subscription boxes come with the option to make t-shirts sizes for men, women, and children
The Price
: $25.00 per month
The Coupon
: Get 10% off your first box with coupon code mommysplurge10!