Nina Garcia's Quarterly #NGQ03 arrived before I left but I didn't get time to write about it last week! Right now this is the only worthwhile box from Quarterly, at least to me. I've tried my fair share and just didn't find value in them. For whatever reason Nina Garcia is able to pack her box full of great goodies!
The Subscription
:
Quarterly
The Description
: Quarterly Co. is a subscription service that lets you receive awesome things in the mail. You can subscribe to people you find interesting and, once every three months, they will send you a package right to your doorstep
The Price
: $25+ per quarter. Nina Garcia's box is $100 per quarter.
#ngq03 Review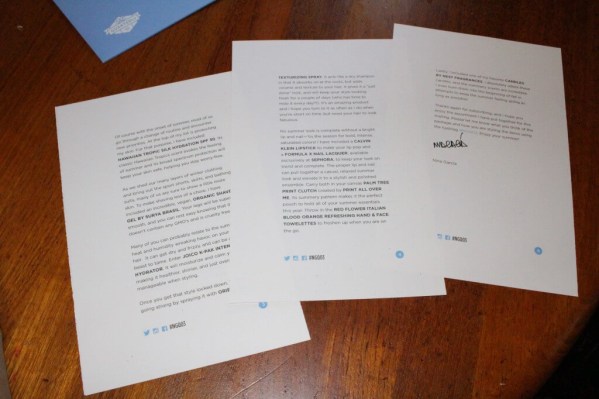 I like that there's an extensive letter in the box!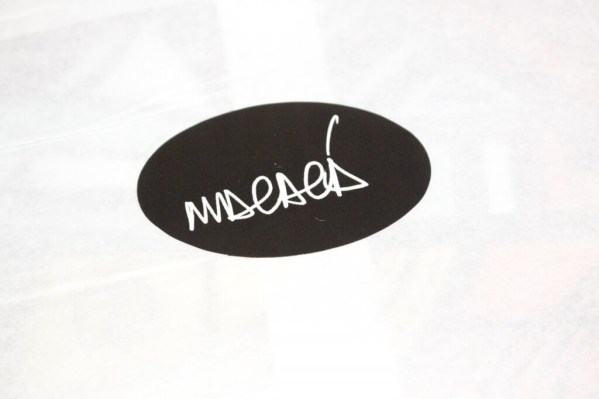 Nina's Signature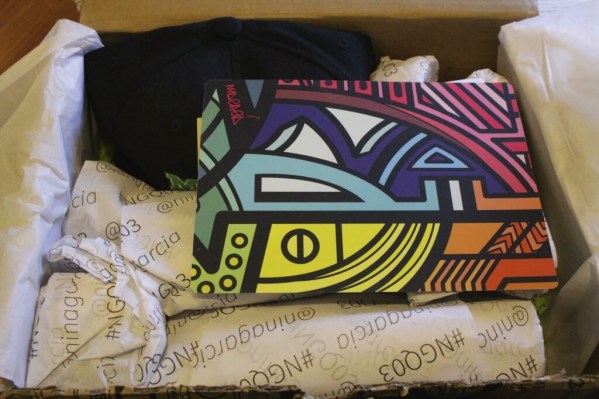 Getting exciting!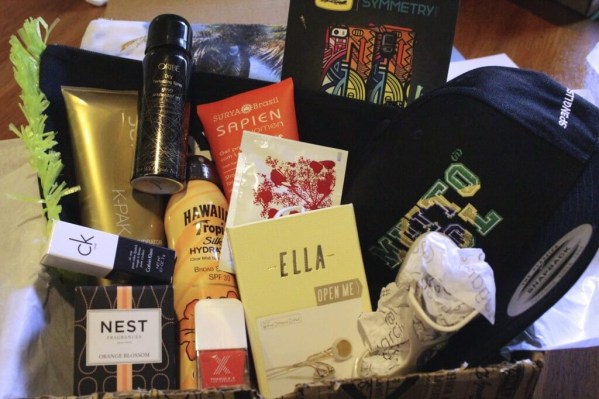 Tada! So much in the box, it's an amazing value! And everything is super cool. Sometimes cooler than me.
Symmetry Series Brazilian Pop! Otterbox case ($49.95) I'm really pumped about this! I love Otterbox!
NEST Fragrances Scented Candle in Orange Blossom ($14) Yummy!
Calvin Klein ONE Pure Color Lipstick ($16) This is a pretty color and raisiny enough that it will prob work well for me!
Formula X for Sephora Nail Color in Push the Limits ($10.50) Never tried this one!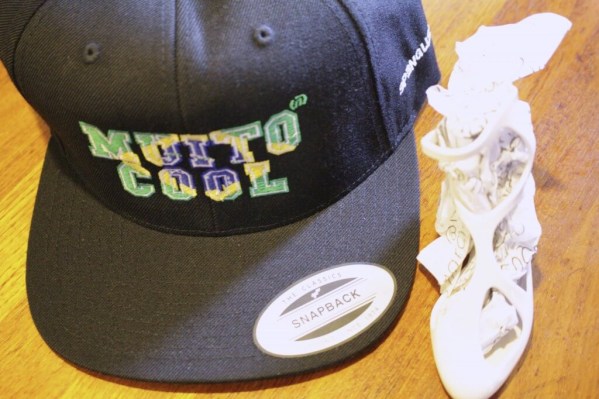 SPƎNGLISH "Muito Cool" Baseball Hat (~$30) I traded this with my neighbor, who is Brasilian, for my packages. I wouldn't wear it and she thought it was awesome. Of course she would have given me my boxes, it was just a thank you 🙂
MELISSA Shoe Ornament ($0) I think this is fug and it was also squashed. I stuffed tissue paper in it to help.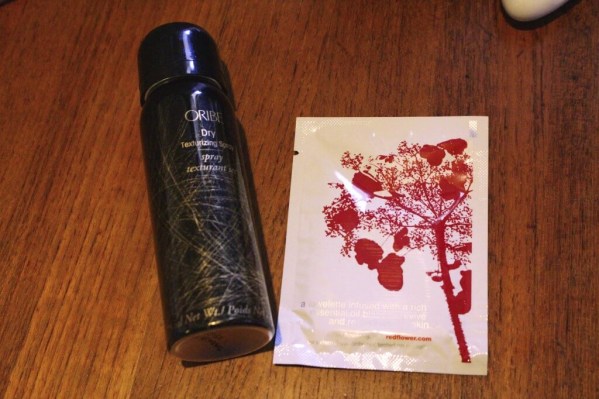 ORIBE Dry Texturizing Spray ($21.50) Love having a purse size version of this!!!
Red Flower Refreshing Hand and Face Towelette (Italian Blood Orange) Amazing summer scent!
JOICO K-Pak Intense Hydrator Treatment ($16) My hair is nuts right now so I'm totally using this to smooth it out!
Surya Brasil Sapien Women Shavel Gel ($20.39) If I could bend over to shave, I would use this. HAHA ok ok I'll give it a shot.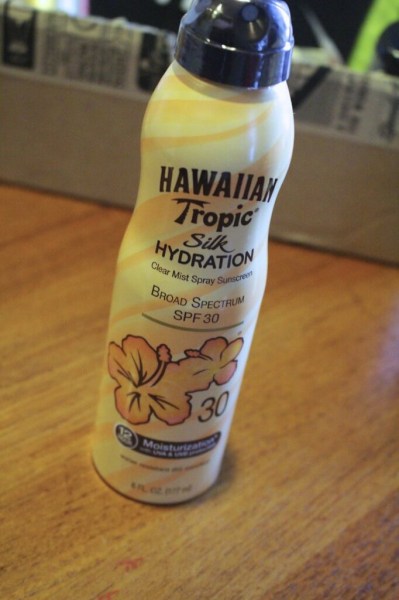 Hawaiian Tropic Silk Hydration Spray Sunscreen SPF 30 ($10.79) I thought this drugstore pick was true to the Marie Claire editor's ethos – which is to pick the lesser priced option if it's just as good!  Not everything can be designer!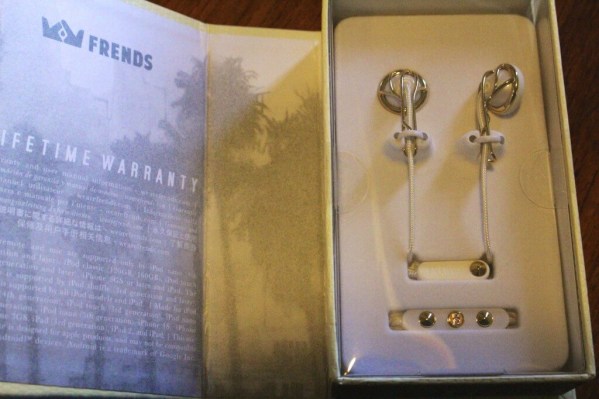 Frends ELLA Headphones ($99) Maybe too pretty to use?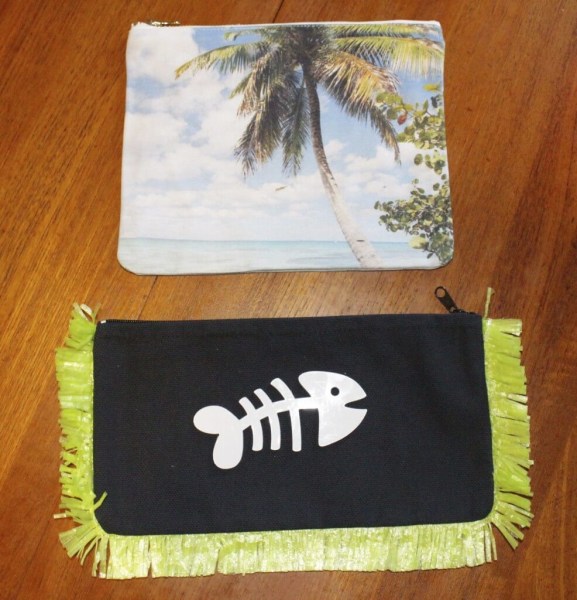 Isla Saona Palm Tree Clutch – PRINT ALL OVER ME ($20) This is great because it matches the one from PSMH. However, zipper is a little funky.
Koku Myrto Clutch ($108.99) LOVE THIS! My fave thing in the box? I don't know why, I just do! I mean I totally love it!
The Nina Garcia #NGQ03 Quarterly box has a value of of $417.12 and most everything was great! I didn't assign a value to the towelette or to the shoe. Do you subscribe? Are you keeping the box? Subscribing for the fall? Let me know!