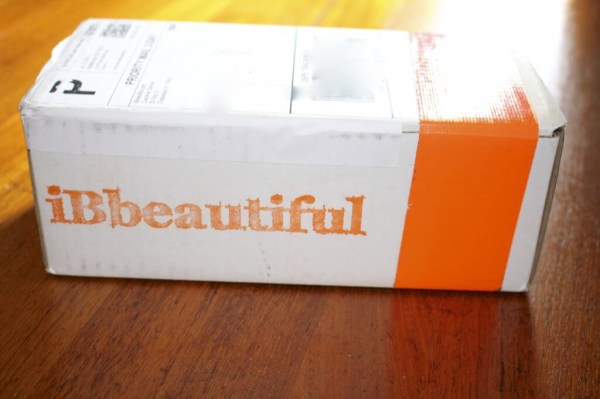 iBbeautiful is a great subscription box for teen and tween girls with inspiring accessory and beauty products, plus a positive message! July's theme was "25 Acts of Kindness" and challenged subscribers to complete 25 random acts of kindness.
The Subscription
:
iBbeautiful
The Description
: Choose a box with or without the graphic tee and specify teen or tween age range. Products range from lip gloss, nail art, hair products, accessories such as rings, bracelets, and necklaces. iBbeautiful's slogan is "b unique, b happy, b you," which is adorable and perfect for a teen or tween girl.
The Price
: $18 or $28 with graphic tee per month
June/July 2014 iBbeautiful Review
So cute!!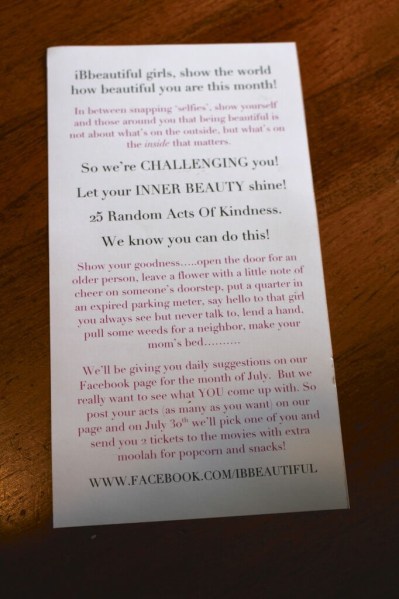 My favorite part of the iBbeautiful box is the card! I love seeing the monthly messages for girls.
"I Am" Hair Ties ($2.50) I nabbed these for our travel bag!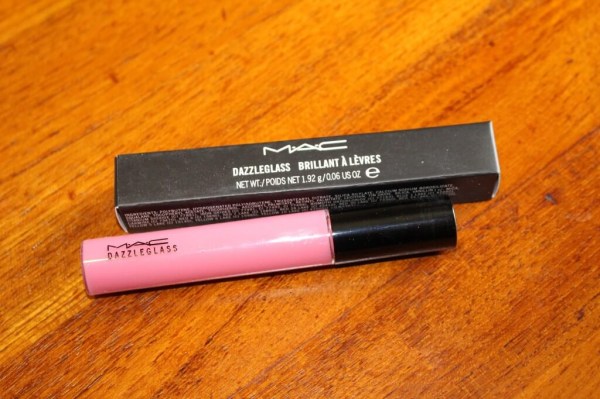 MAC DazzleGlass ($20) Seriously?! This was so cool I couldn't believe it! If I was a teen I would. have. died.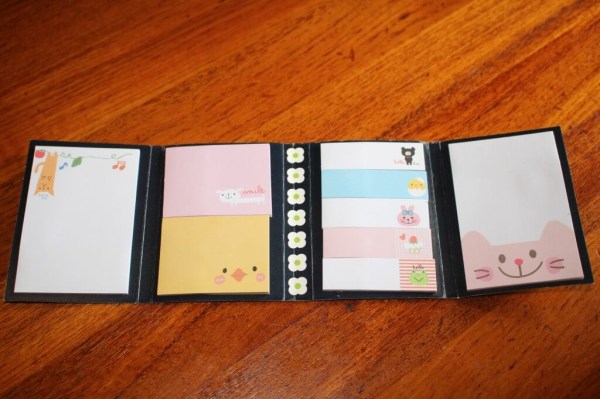 Post It Notebook ($5) My daughter, like most girls, loves cutesy stationery. This is perfect for writing notes. I want to teach her to start annotating using the flags. I know she's 5 but… good habits never come too early.
"Be you tiful" Tank ($10) The monthly tee is an optional add-on but we love them. This is super cute and really long for great coverage. Also great for layering!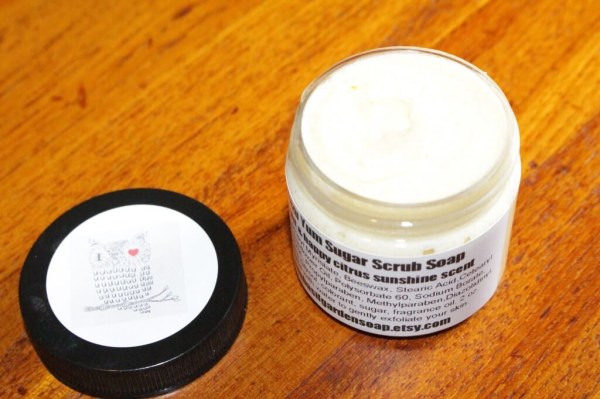 Sun Basil Garden Yum Yum Sugar Scrub Soap  ($4)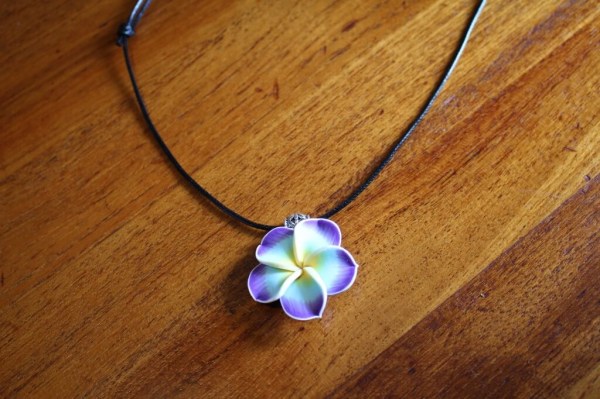 Summer Blossom Necklace ($18) My daughter loves this! I do too – so pretty!
The value of this iBbeautiful box is nearly $60. I think it's an excellent value and I love the message! The 25 acts of kindness was one of my favorite themes so far!
Visit iBbeautiful to subscribe to this box or find out more! You can also check out all my iBbeautiful Reviews or take a look at other Subscription Boxes Great for Teens & Tweens.