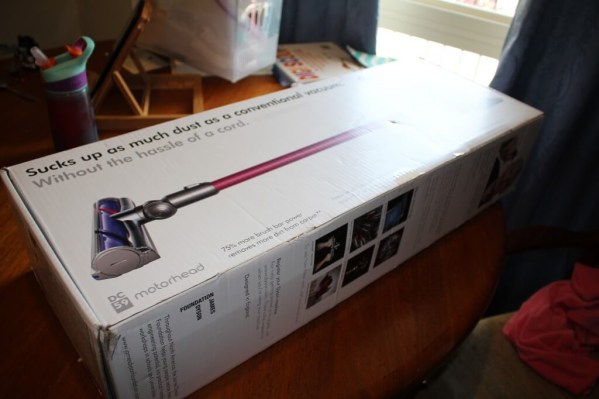 Mind. Blown. Dyson recently sent me the DC59 Motorhead Vacuum to review. And I could not tell you that there is a better vacuum on the market. Of course Dyson would have no idea that I had, about 7.5 years ago, purchased their very first handheld vacuum (and sold it after a month or so, it only ran for 5 minutes!). I was really excited to try their latest release because vacuum and battery technologies have come so far in 7 years! In my opinion, yes this vacuum sucks up as much dust as a conventional vacuum. And it doesn't make me break a sweat. And you can actually vacuum your whole apartment (maybe half a house?) or whole car with the battery in this thing. And it really does clean!
I was really skeptical about Dyson's claim that the center of gravity for the vacuum was in the main unit, not on the floor. I thought it would make it really heavy. Instead it's super easy to push around, and my 3 year old gleefully vacuums for me. This is not a "I picked up the vacuum for the picture," he was actually vacuuming (I don't make my kids pose or pretend to do something).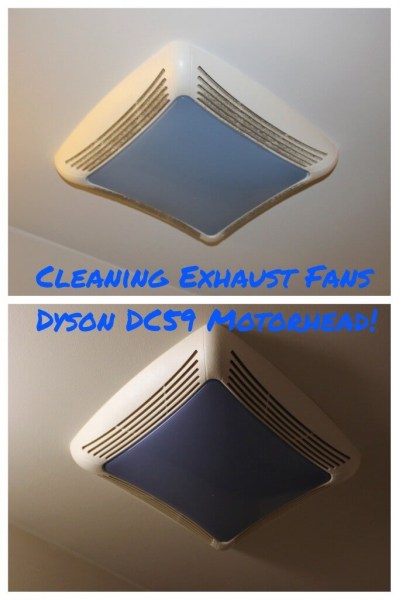 I have been using the DC59 Motorhead as my sole vacuum for a few weeks now. What haven't I cleaned? I've cleaned the slats on the AC door, our exhaust fans, the baseboards (I swear on all that's holy I've never cleaned a baseboard in my life because bending? EW!), the kitchen floor (before this the bane of my existence), and allll the way up to the edges of the carpet. Even though I'm seven months pregnant I had no issue cleaning under my bed with this vacuum! It's super slim, lightweight, and you can move it around anywhere! The whole thing weighs less than 5 pounds.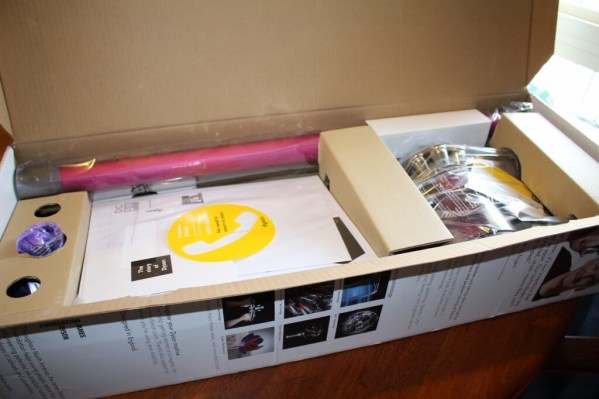 Dyson's DC59 Motorhead vacuum is super easy to get started. It does have a great pictorial manual (below), which I did not use at all.  I never read anything. I just unwrapped it all and stuck it together. The vacuum does come with a wall mount system, which I did not use for my apartment. We're going to be moving in about a month, and hopefully I can mount it permanently and use it on all my stairs.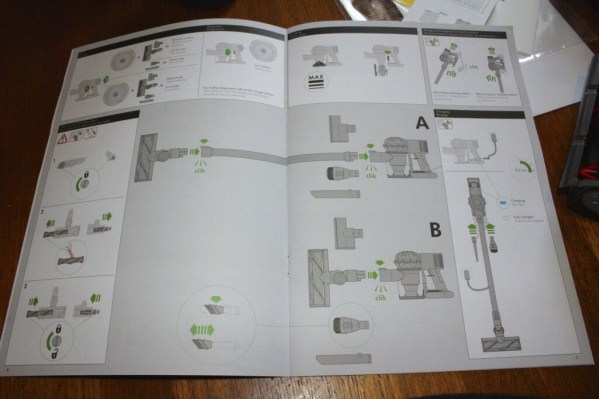 But if you need pictures, the manual is very helpful! 
The DC59 Motorhead comes with the rigid extender and the power brush head, plus the crevice tool, the brush tool, and a mini brush head. It's good for stairs or upholstery. I used it on my recliners and it worked great!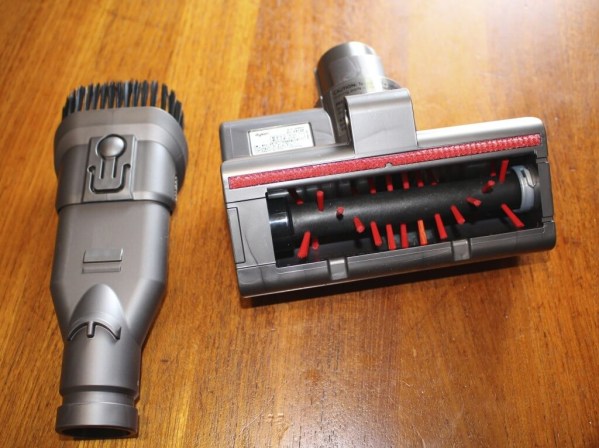 You extend the brush head for proper use. The brush rolls on both heads are super easy to remove, clean, and replace, if you need to. I ran over some food with the main brush head and cleaned it out easily this evening.
You can get all the power of the big vacuum in a smaller compact vacuum by removing the purple stick. You will get 26 minutes of cleaning (more than you want to do) out of this puppy – a little less if you use the max power button. I broke my regular floor vacuum last year  (no big deal, I didn't use it anyways, I hate pushing vacuums around!) and this is a better vacuum, more powerful, more versatile, with no cord to get in my way. In my opinion it's a better floor vac than a regular vacuum! The vacuum is super easy to empty – I hold it right over the trash and push down on the big red button you can see in the photo above, and everything falls right out. Might need a bang if you sucked up some popcorn.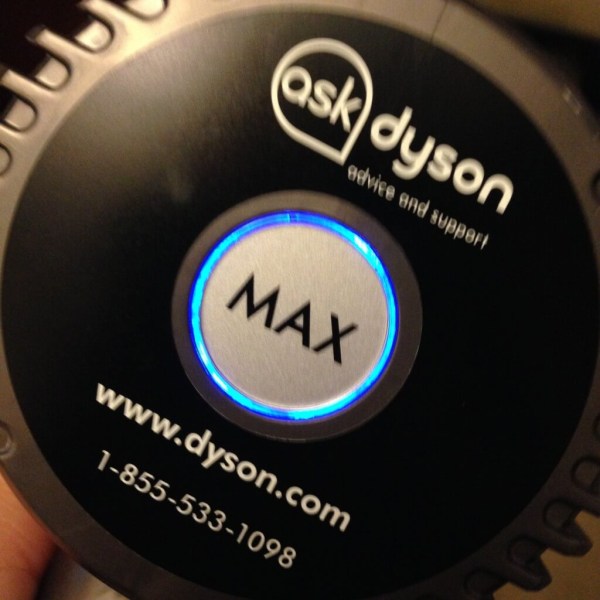 The Dyson DC59 Motorhead vacuum is available at Dyson.com and at Amazon.com. It's $549 and comes with a 2 year warranty.  As far as I know the DC59 Motorhead has 75% more power in the brush head than the companion DC59 Animal vacuum.  While we do have a pet, she's a miniature schnauzer, so it's hard for me to say how the DC59 Motorhead does with animal hair. I suspect it's just as awesome as the squigglies I threw at it!
http://youtu.be/_sqxTqledgc&rel=0
We also had such a great discussion on Facebook about Dyson and helpful tips that I'm embedding the post below!