I need a new router. BAD. I have an ollllld Airport Extreme & Airport Express and they just aren't cutting it. I think I need a total upgrade! What to do??! Do I need to pay for one of these AC routers? Also, the new house has two floors. Just tell me what to buy!
My daughter just asked me if I have ever seen a weiner dog sit before. And my honest answer is no. No I have not. Do they sit?
We went to IKEA twice this weekend. It was food rebate weekend so we ate there twice. I tried to keep it healthy with salads and soups but you know, some chocolate cake MAY have made it in there. Nothing really exciting – shoe racks & garage/basement shelving.  Thought we would take advantage of the deal while we live so close to one! And also cinnamon rolls. YUM.
Kiwi Crate has this awesome free trial going on… And it includes the star punch!!!! Um, sign me up, hello! You will get THIS for the free trial – get in on it while it lasts!! Remember that you'll be signed up for a regular ongoing subscription after this box but you can cancel.
Monday Mini Reviews!
We love mini reviews!
July Citrus Lane Mini-Review – 5 Year Old Girl
I was psyched to see "add to box" actually shipping IN THE BOX. Lisa's box (she's Canadian, I get her box and send to her) had her add-on inside too. So much less waste!
My 5 year old girl's Citrus Lane box was substantially the same as my 3.5 year old boy's Citrus Lane box! Instead of the truck we got this great ballerina tooth fairy! Can you believe we don't have ONE tooth fairy thing? Well we do now! YAY!  To save $20 on Citrus Lane, just use coupon codeTAKE20OFF when you check out. The groupon deal for CHEAP shop credits to stack with those freebie coupons is STILL GOOD! I explain it in the most but if you need help understanding it just LMK.
July Urthbox Mini-Review
UrthBox

: Every month get 12-15 fantastic full size products that must pass strict ingredient, sourcing, calorie, nutrition and manufacturing standards. Select from Classic, Gluten-Free, Vegan, or Diet Box Options.Cost: $25 per month. See all my UrthBox Reviews!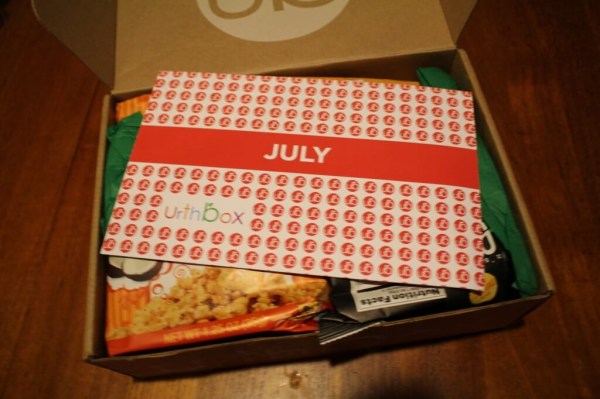 Always packed full – great alternative to Conscious Box!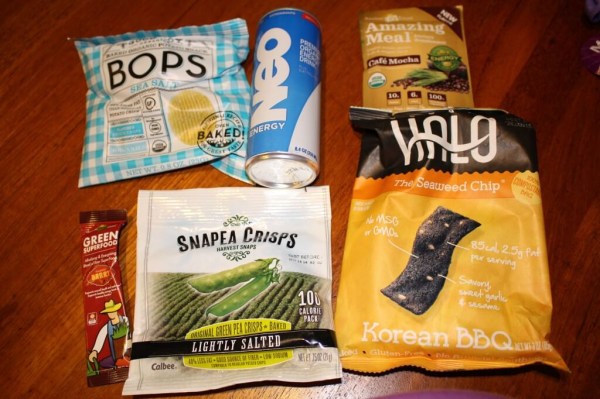 These are the foods in my husband's pile.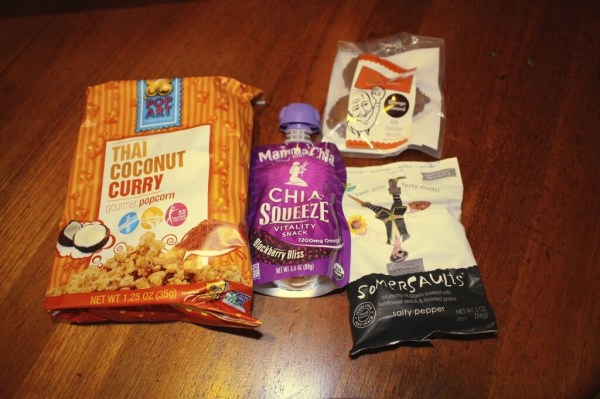 And these are MINE MINE MINE!  I really need a Somersaults Subscription. One of my VERY fave brands!
Visit UrthBox to subscribe!
Have an awesome week, Happy Monday!