The Boodle Box is a new subscription box for teen and tween girls. Their focus is on trendy products for teens and tweens from some of the top manufacturers in the beauty and fashion industries. Its a "monthly box of fun for fashionistas-in-training!" There are two age groups: 5-10 (tweens) and 11+. I was sent the 11+ box for review! The box is $24.99 per month, with a $5 shipping charge. However, you can knock $10 a month total off by getting a six month subscription.
The Subscription
:
The Boodle Box
The Description
: A monthly box of fun for fashionistas-in-training. A monthly surprise for teens and tweens that love fun nail polish and nail art, the latest in fashion accessories, and new beauty items!
The Price
: $24.99 per month + $5 shipping – $19.99 per month and free shipping with 6+ month subscription
June 2014 Boodle Review – Teen Subscription Box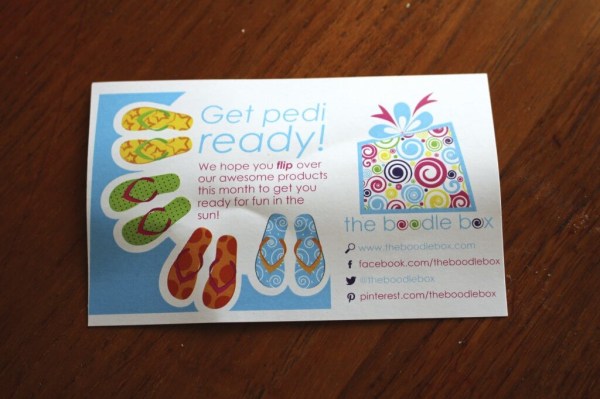 The June theme is "Get pedi ready!"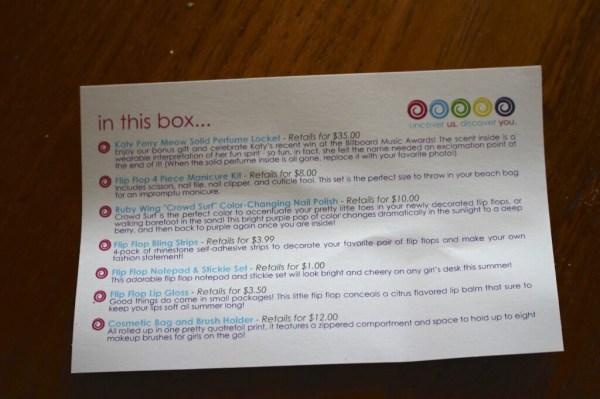 And of course there's a card with all the details and retail values. Kids probably care less about the values but it's nice to teach them that things cost different amounts. Sometimes until they are really spending their own money I don't think they have a sense of it!
I thought this was a cute package!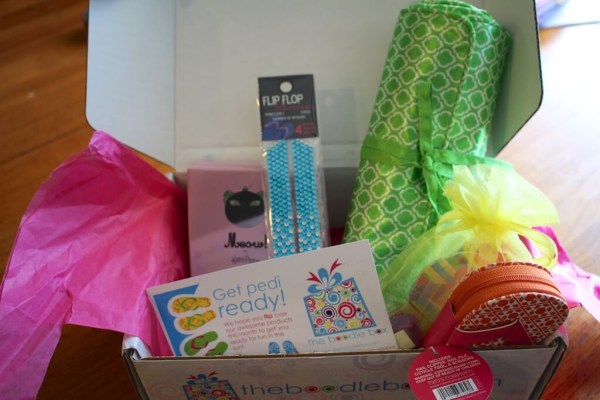 Everything inside looked super fun! Also half the things required two photos because you open them!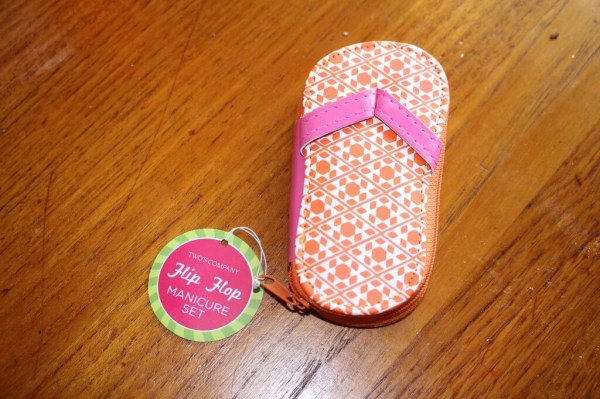 Flip Flop 3 Piece Manicure Set ($8.95) What a fun pattern!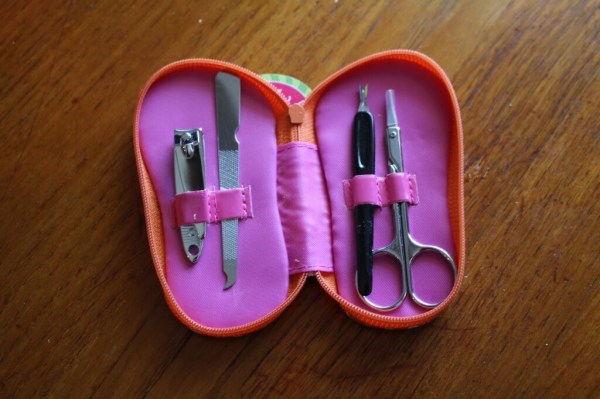 The set includes a clippers, nail file, cuticle tool, and scissors. If your girl is doing home pedicures (and manicures) she will need these and I would feel good about having my daughter have her own set for parties or the salon if I choose to take her!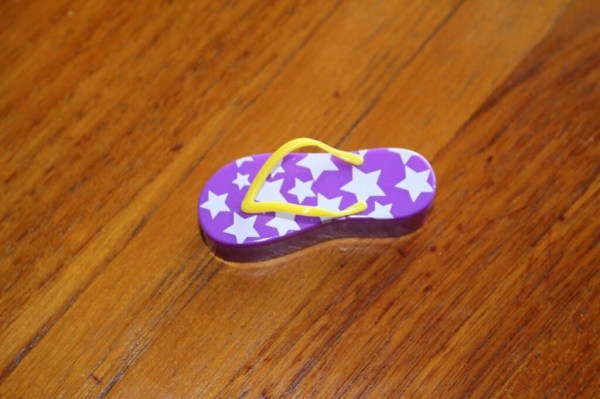 Flip Flop Lip Gloss ($3.50) This is so cute! I liked how the hinge was solid so a girl could throw this in a pocket of her bag or backpack, no prob!
Grapey shimmer fun!
Flip Flop Notepad and Stickie Set ($1) A notepad and sticky note set. I was pretty impressed how themed everything was.
Flip Flop Bling Strips ($3.99) These are for applying to a pair of flops to bling them out. And I do remember being a teen girl and having an impressive collection of flip flops. Anyone else? I also grew up in a beach town! Flops for everyone! These are fun to personalize a favorite pair or decorate a plain one.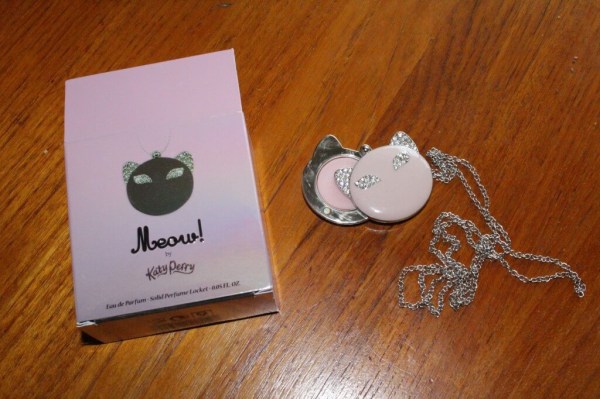 Katie Perry Meow Solid Perfume Locket (~$15) This is so cute and smells great!  The main scent ishoneysuckle and pear with the backdrop of creamy vanilla, musk and amber. It smells so familiar (maybe it has a scent profile common to teen fragrances?) This is adorable and came in a gift bag all wrapped in tissue. This was on the card as $35, which is what I am sure it retailed for, but it's a closeout item so it's available for around $15.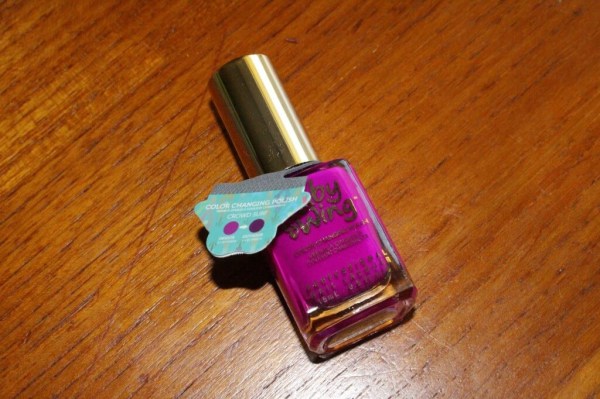 Ruby Wing Color Changing Nail Polish ($10) The color of this one is "Crowd Surf" and it changes to a deep berry in the sun (and back again when you go inside!). I think it's really fun and also this is a brand that Birchbox will sometimes send out!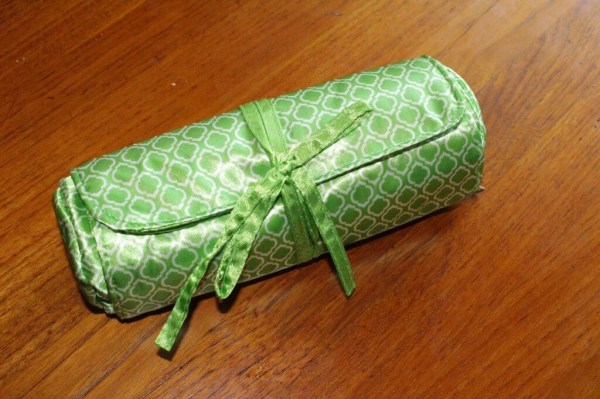 Cosmetic Bag and Brush Holder ($12) This little brush roll is so darling! I have a brush set saved for my teen niece (she's turning 13 this year and OMG has she ever been a teen for at least 18 months already…) but this is even cuter!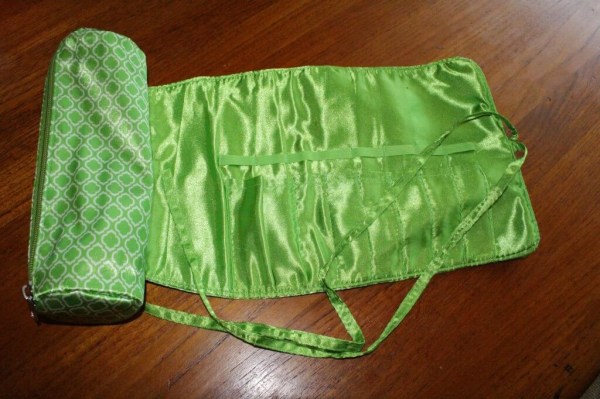 My teen niece will be 13 in August (she's so been a teenager for about 18 months) I send her all the "teen" stuff I get. She would absolutely love everything in this box even though she would never describe herself as a trendy fashionista (she self-identifies with alternative or emo or whatever but the girl still goes through plenty of makeup and beauty products, thanksverymuch!). This was also perfect for summer, and I don't think I can wait for her birthday to send it along!
The total value of the June teen Boodle Box was about $55. I also loved everything in it and so far, it would be a box you could get for yourself!
Visit The Boodle Box to find out more or to subscribe! You can also see all the teen & tween subscription boxes in my directory!