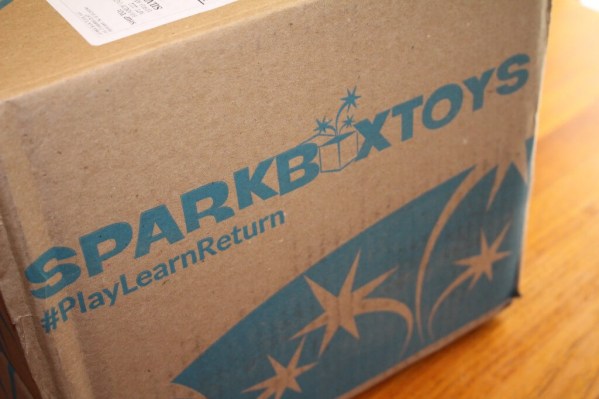 SparkBox Toys is a different kind of baby/kids subscription box! They offer expertly curated toys matched to your child's age for rent. You receive 4 age-appropriate curated educational toys, detailed product cards for every toy, mesh toy bag (for organization of toy pieces), and a return shipping label. We received a box for the kids' review, and they really enjoyed it. It was really fun having new toys that weren't forever toys but that provided some variety to my children.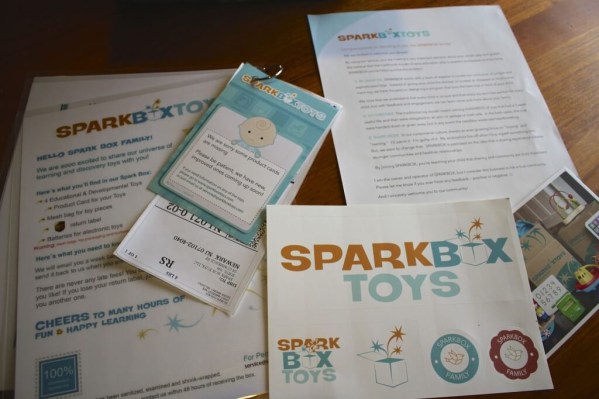 The Subscription
:
SparkBox Toys
The Description
: Get 4 or more educational toys in each box that are designed by education experts to promote learning and development in your child up to age 4. Return & get more!
The Price
: $35.95 every 4 weeks, down to $23.95 every 8 weeks

I thought it was nice that SparkBox really reuses packaging! This is from an Honest Company shipment!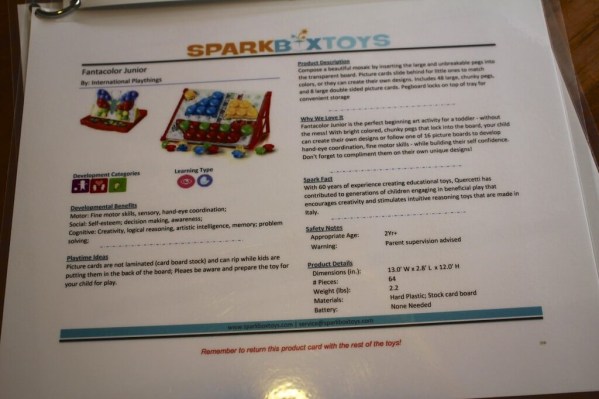 Each information card has development benefits for each toy, proprietary playtime ideas, product description & materials and any safety precautions/warnings. My set came with two cards and there was a note that the other ones were being produced.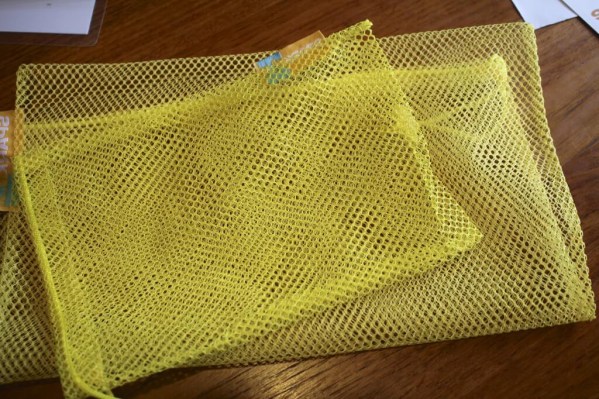 Each box also comes with mesh bags for toy parts organization. I think that is for more organized parents than I am.
Every toy has been sanitized, examined, and shrink-wrapped!
And indeed, they were. This is how the toys I received in my box came.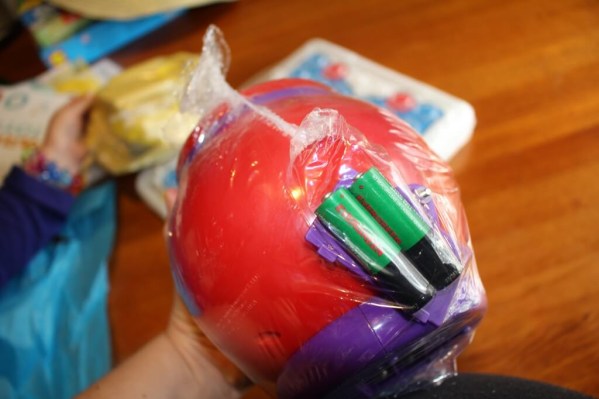 The batteries to this toy were shrinkwrapped with it.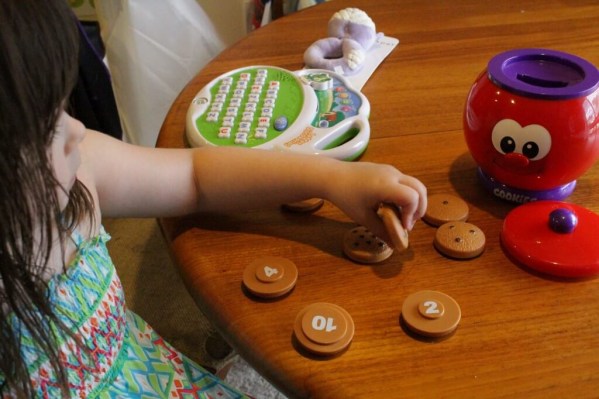 I'm not sure the exact toys are the point here. The kids were totally fascinated with the Learning Toys Count & Learn Cookie Jar. It's for sure a toy I was glad to have them play with but would never purchase because of its limited play value (it only does one thing, but it's good at what it does). My daughter did get frustrated that the cookie jar didn't recognize that a cookie had already (accidentally) been inserted by my son. This one has a screw bottom and I lost the batteries somewhere because I was lazy and didn't get out a screwdriver. Oops!
The other toy I took out in this batch was LeapFrog Letter Discoveries. He has one of those little LeapFrog Laptops so it was pretty similar to one he already had, but he enjoyed playing with it and listening to the letters.
The number blocks were really exciting for a hot minute but were quickly discarded for another toy. They were probably a great toy for playing with the kids, but that wasn't my objective at the time!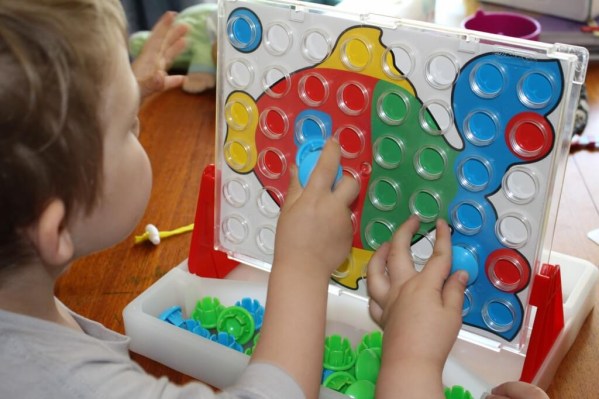 THIS toy (Fantacolor Junior), however, wow! My children absolutely fell in love with it! It's a big mosaic thing with different cards to insert. The kids did every. single. card. They loved it and we don't have any toys like it! I am thinking something like this might be a forever toy! Only downside? Lots of pieces! For subscribers SparkBox Toys offers a toy purchase option at a discount, I have no idea how much this one would have cost me to keep outright.
SparkBox Toys was a great way to experiment with new toys – even just with one box – and it would be a fantastic way to add new toy experiences without adding clutter. I totally enjoyed sending it back and not having to find a home for yet another toy! I thought several of the toys were classroom quality – high learning value, really high quality, but not the toys that one would normally select to purchase for your own kids for one reason or another. It was really cool to be able to have those toys in my home.
Visit SparkBox Toys to find out more about this service or subscribe! You can also see all the subscription boxes in my baby and kids directory pages!