Um, OK, I may have gone overboard with June Citrus Lane boxes. Just a little. Because we got three of them this month! One for my 5.5 year old daughter, one for my 3.5 year old son, and one for the baby (coming in September). After the June spoiler with the wet bags I couldn't not get baby a box too! This was one of the best boxes ever for the most part! Not only do I absolutely love the products that come in Citrus Lane, I'm also totally loving the codes they sent out. Because of special shop codes I also got 2 sets of snack bags and a bib, 2 watering cans, a set of Eric Carle stroller cards (still making their way), and a Green Toys ferry, all for less than $20 I think. Which is totally ridiculous. I will be getting the 3 boxes until my daughter starts Kindergarten (no, she's not redshirted, no way, she has a December birthday!).
The Subscription
:
Citrus Lane
The Description
: A box of 4-5 great items per month for your child aged 0-5 years old.
The Price
: $29 per month, down to $19 per month on a long subscription
The Coupon
:To save $20 on your first Citrus Lane box, just use coupon code 
MOMSPLRG20
 when you check out.!
June 2014 Citrus Lane Reviews
So first – June Citrus Lane for a 2? 3? month old boy. I'm not really sure how they calculate it! I set the birthday to be 4/30. I wanted baby products. I was super disappointed to find that there was no Disney wetbag in this box. Like disappointed enough to email in, because it was pretty much the reason I went for the box.
Don't get me wrong, otherwise this is a great box. I just wanted the wetbag.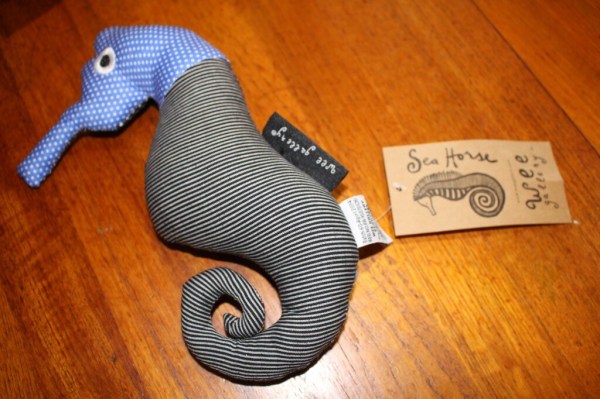 Wee Gallery Seahorse ($18.95) High contrast fabrics to attract babies eyes. Once baby starts grasping, this will be an excellent toy. Hear that everyone? Baby has a toy. I am hoping not to get inundated with stuff from my family. I got stuff.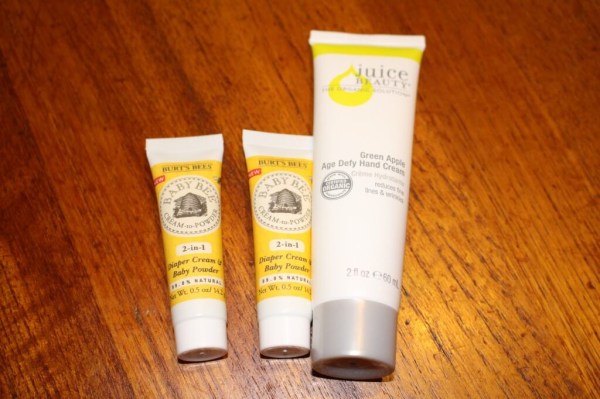 2 travel size Burt's Bees Baby Bee 2-in-1 Diaper Cream & Baby Powder ($2.50) Ok, these were a little meh only because a  nice full size tube would have done too! I have a feeling that these are actually quite awesome.
Juice Beauty Green Apple Age Defy Hand Cream ($12) I have like 50 of these. They are great hand creams. But I have 50 of them.
Tea Collection Fish Tile Bodysuit ($14.95) So, I was sent size 6-12 months for a 2 month old baby. Which would have been totally fine if it were a onesie, but it's not. It's a romper with legs, and it's seasonal.  When I emailed Citrus Lane they mentioned they intended the children to grow into it. Which they will, it just won't get worn if it's the wrong size. So they sent me a wet bag to make up for my whiny self. Which is what I wanted to begin with. BTW Citrus Lane – if you're going to send ALL THE SUBSCRIBERS but a few *Disney* wet bags, you are going to have unhappy campers. So ultimately I was happy with the box.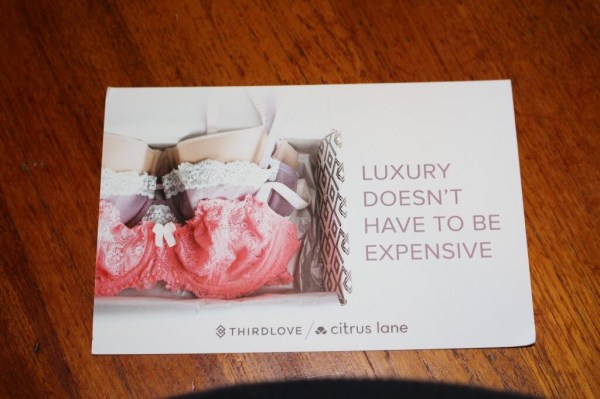 There was also an offer in each box for $20 off a $40 purchase at Thirdlove. I'd be way more excited about this if I wasn't pregnant. I can always try out a new bra brand, but when my size is changing and won't necessarily go back to what it was, boohoo for me. I'm sure lots of people loved this!
Total value of June Baby Boy Citrus Lane: $48.40. Verdict: Despite my whiny complaining about not getting a wet bag and the sizing of the onesie, still an awesome box. I happen to have tons of the hand cream because I get everything but most subscribers wouldn't.
June Citrus Lane for 5 year old girl
This box arrived before I left on my trip!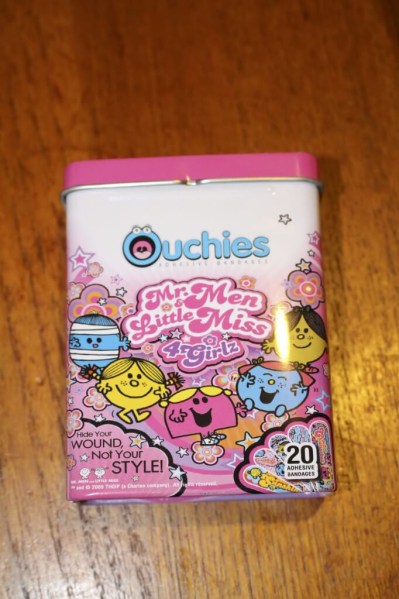 Ouchies Bandages ($5) SUCH a hit. Seriously. A wound was immediately imagined.
Crocodile Creek Two Sided Puzzles ($8.97) These were np for my little girl. They were challenging for my son (the two sided part, not the puzzle part).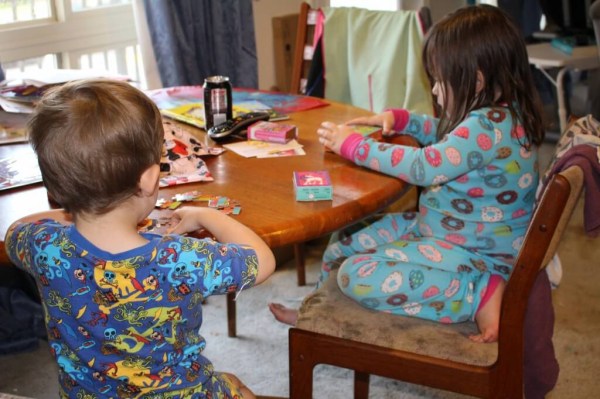 We had some great puzzling time though. Kept them busy!
Bumkins Wet Bag ($10.95) Both kids went nuts over their wet bags. They were immediately filled with water to test their properties and have since been used as detective bags. Kids are so creative!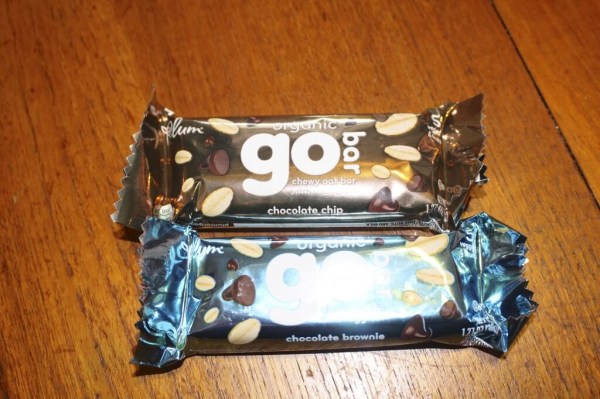 Plum Organics Go Bars ($2) I left these on the counter when I left. I heard my daughter enjoyed hers but my son wasn't crazy about it. She will eat anything in bar format but he is a little pickier.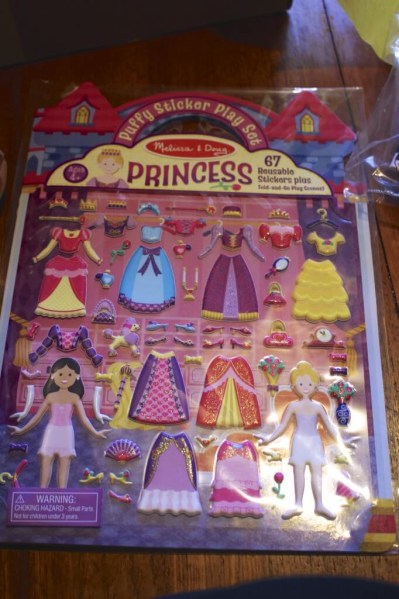 Melissa & Doug Princess Puffy Sticker Playset ($4.99) My daughter didn't look twice at this, I think she was busy doing all the puzzles, and my son stole it anyways. It's not like he just took some stickers off and randomly put them on. No. He dressed each girl with top, skirt, tiara, wand, shoes, the whole bit. He loved every minute of it. Seriously. I think it just caught his fancy and because the stickers were puffy it was easy to manipulate. He totally hung all the extra dresses on the hangers.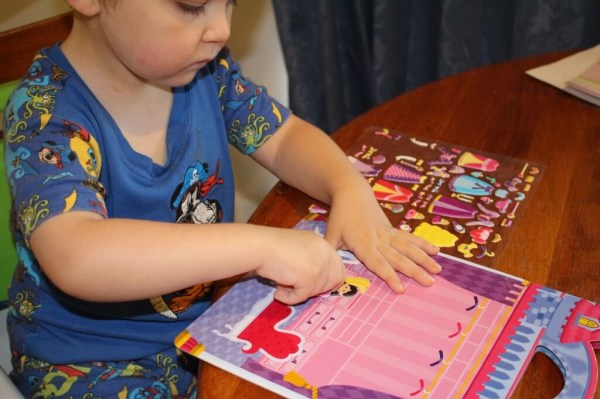 Total value of June Baby Boy Citrus Lane: $31.91. Verdict: Perfect.
June Citrus Lane Box for 42 month old boy
This box was substantially the same. Instead of the bandages we got this great Weleda Citrus Hydrating Body Lotion ($16.50). As much as E loved the Princess stickers he was WILD about the Pirate stickers. He even put a bandana on a shark. He's too cute. He's also the number 1 Mickey fan so he was just out of his gourd getting this haul. I did tuck the puzzles away in the gift closet until he has a better grasp on two sided puzzles.
Total value of June Baby Boy Citrus Lane: $43.41. Verdict: Perfect. I don't know why the bandages & the weleda were substituted, the value was really off, but that just made this box even better.
Visit Citrus Lane to find out more about this box! To save $20 on Citrus Lane, just use coupon code MOMSPLRG20 when you check out. Check out all my Citrus Lane Reviews! Don't forget to take a look at other Baby Subscription Boxes & Subscription Boxes for Kids.