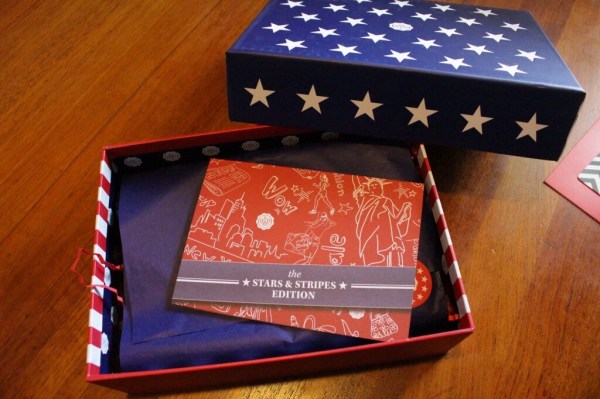 June GLOSSYBOX is here, and super early by Glossybox standards! I absolutely adore the packaging, it's my favorite special edition box (as in the box itself) ever, which is saying something because last month's box was purple.
I was super surprised to find a C. Wonder card stuck on the bottom of the box, so heads up guys! Mine was for $5. I'll tuck it away because I do usually shop C. Wonder around the holidays but right now they have a super large sale – so check it out and see what you got! Also, use all caps to enter your codes! →  Shop the Semi-Annual Big Wonder Sale – Get Up to 70% Off at C. Wonder!
FYI, you can get a complimentary NIOXIN Diamax Hair Thickener ($50 value, and I totally love this product!) with a subscription to Glossybox! Use voucher code HAIR. Exp 6/30.  Right now you can still get this exact box (and I have seen no variations thus far!). The GLOSSYBOX website will tell you what box you're ordering!
The Subscription
:
GLOSSYBOX
The Description
: 5 deluxe travel size beauty products a month. All luxury products.
The Price
: $21 per month
June 2014 GLOSSYBOX Review
Le card. There's always a card.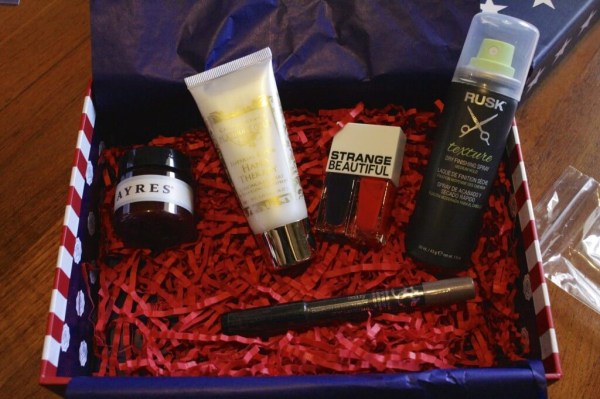 Ayres Patagonia Body Butter ($4) This is really a herbal smell and sort of unisex. It's more like a lotion than a butter IMO.
Camille Beckman Platinume Gold Imperial Repair Hand Therapy ($10) I love the scent of this! Lemongrass and grapefruit, possibly my two favorites. This is a score and a next-to-my-laptop item!!
Rusk Texture Dry Finishing Spray ($4) Love trying these! I find that the texture sprays are totally different from the dry shampoo and sea sprays and I need all of them.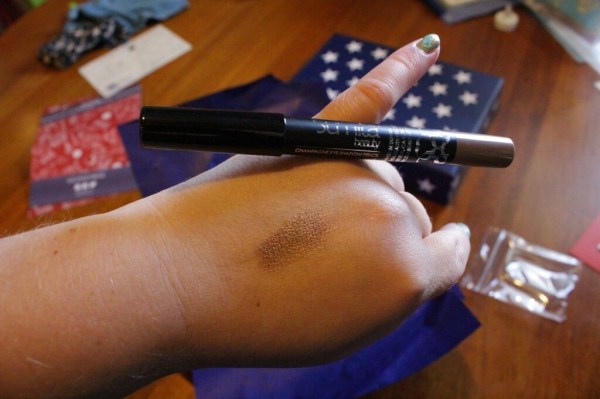 Sumita Beauty Champagne Eye Shadow Pencil ($18) Love this champagne color with a hint of purple. Can someone remind me to swatch in a place where it's not impossible to hold a pencil and show a swatch? That took too many tries!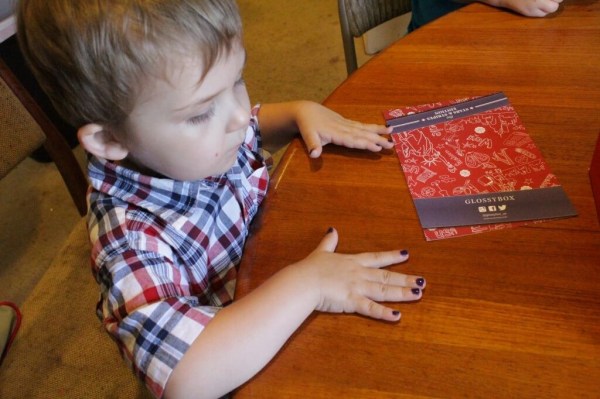 Strange Beautiful ColorBloc Duo ($18) How this is $18 when the same brand twice the size polishes in the June Boxycharm were also $18 is beyond me. Who would value these at $18? So yeah. But they are SUPER adorable! I wish this box had come with a white pen for nail art. That would have made the box perfect. BTW, both kids said the blue was really purpl.e I agree but it's still darling. He loves it.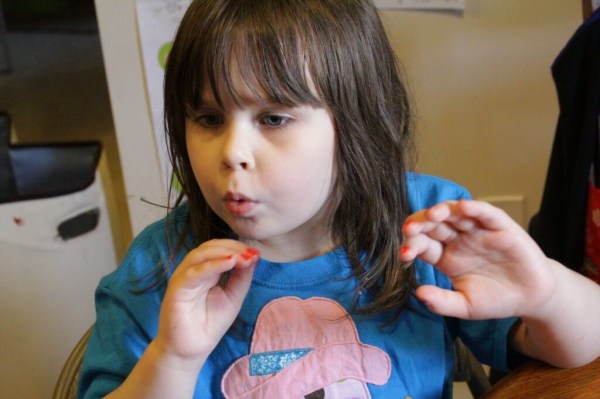 I was happy with the June GLOSSYBOX but not bowled over because you really can't beat last month's box! I will use everything so that makes it great for me! What do you think? And how much did you get on your C. Wonder card?
Visit GLOSSYBOX to find out more about this subscription box! You can also see all my past Glossybox Reviews and check out more beauty subscription boxes in my giant list!