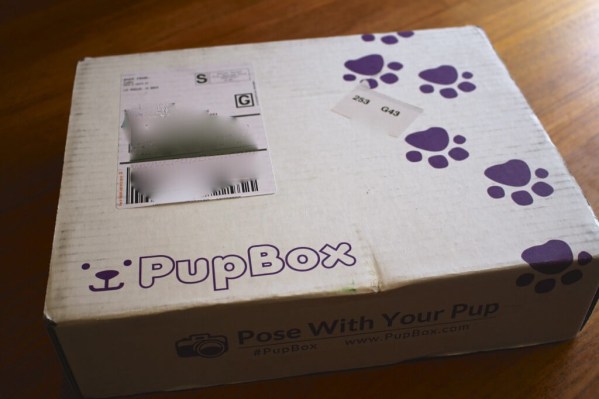 PupBox is a new monthly subscription box for new puppy owners! Every PupBox comes personalized for your dog's characteristics and her age. PupBox sent me this box for review – for a 5 month old miniature schnauzer! Each box comes with an assortment of treats, toys, bones, and accessories all of which are puppy tested and puppy approved, plus training info! All boxes will include 1 bag of training treats and 3-5 additional products that are selected based on the age and physical characteristics of your puppy. If you have an adult dog you will get a non-age specific box plus an advanced trick of the month!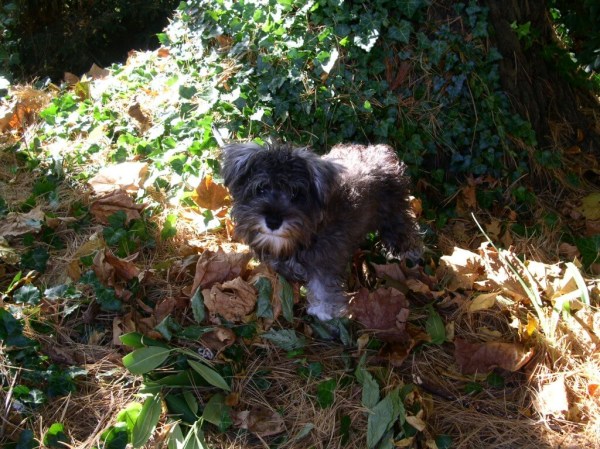 I can't let this box get reviewed without some puppy RUV! This is Lindy, right before her very first haircut! OMG I DIE! And I totally bought everything at the dog store and had no idea what I was doing.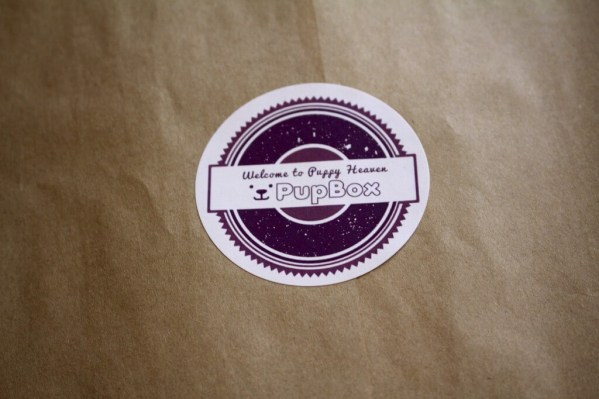 The Subscription
:
PupBox
The Description
: A monthly subscription for new puppy owners. Treats, toys and training guides that will help walk you and your pup through the many challenges of puppyhood!
The Price
: $39 per month, down to $24 per month on a yearly subscription
The Coupon
: Save $10 on your first box with coupon
MommySplurge10
.
May Pupbox Review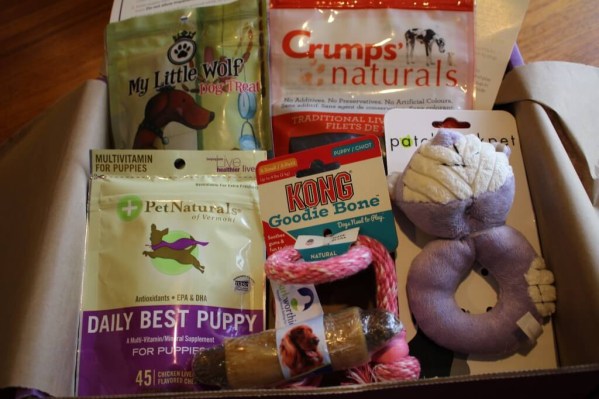 What a cute box, and personalized in cute colors for my little girl. I would love this box for any puppy!
PupBox has the pulse on puppy development! This cracked me up!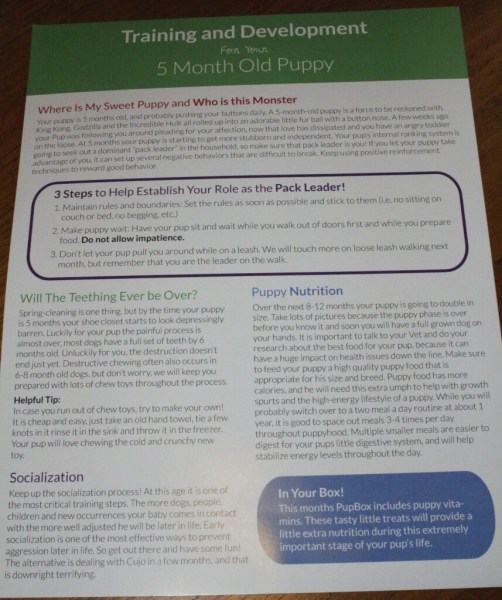 This was quite an extensive puppy behavior guide, and I appreciated it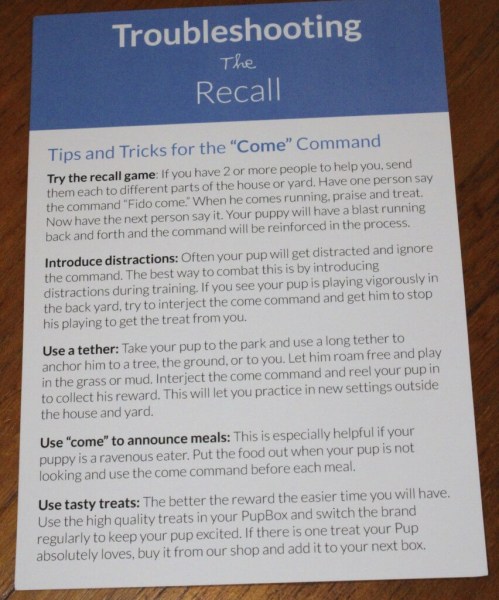 This was the trick of the month card. My dog was totally a dog training dropout. She turned out to be terrified of the classes so she sometimes still acts like a puppy. And totally sits with her butt on the floor. You really have to commit a serious amount of time to puppy training with all those treats!
Crumps' Naturals Traditional Liver Fillets ($10.99) These are a non-crumbly training treat that you can break apart. Which is cool instead of carrying around one of those little pouches. I always had a hard time managing treats + leash.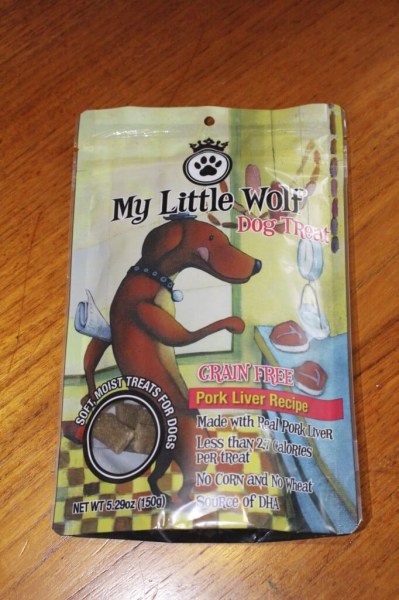 My Little Wolf Dog Treats ($2.49) More yummy treats and totally grain free.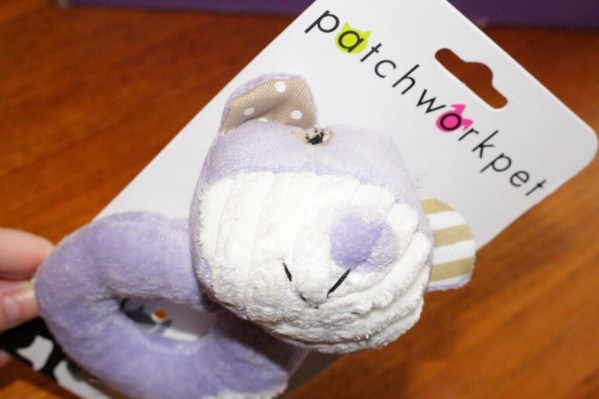 Patchwork Pals Quilted Puppy Toys ($8.50) This is adorable and has a squeaky in the head! Lindy will still love this one. Like most miniature schnauzers she won't ever outgrow her love of squeaky toys!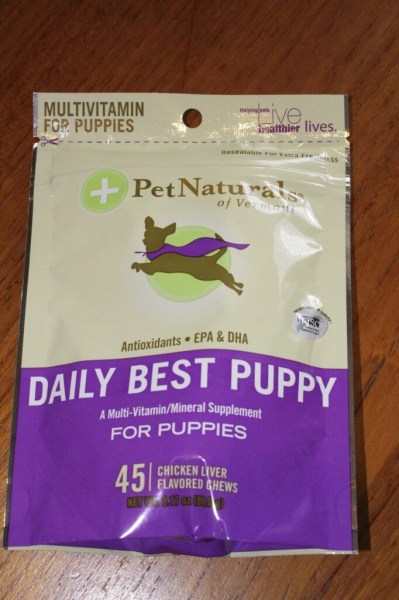 Pet Naturals of Vermont Daily Best Puppy Multi-Vitamin/Mineral Supplement ($5.99) Like the other treats in this box, my husband took these back with him to…. Vermont (hah!) for Lindy to enjoy!  These have great reviews and I think it's an excellent idea to provide some of all those micro nutrients and minerals as a treat instead of "junk food!"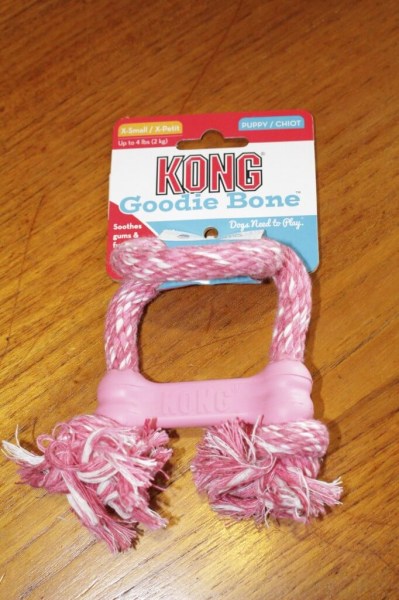 Kong Goodie Bone ($4.26) This was XS for dogs up to 4 lbs, but totally sized properly for my dog at that age, and honestly, now too! You can't go wrong with a Kong!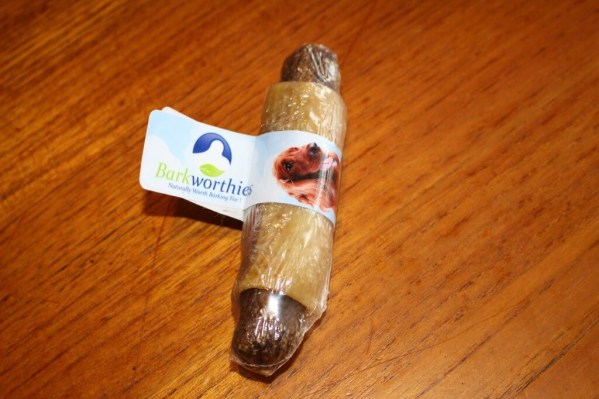 BarkWorthies Sausage Roll ($4.20) Oh my, this is really a treat! Barkworthies are definitely dog approved! This one is  a premium quality natural pork sausage wrapped with pork skin, creating a delicious longer lasting dog chew. Any dog would be impressed with this treat, and a puppy would go nuts!
Our Pupbox had a value of over $36 and everything was great for a small dog at 5 months old. If you're a brand new pet parent this would be a fun box to pick up!
Visit Pupbox to find out more or to subscribe! You can also see all the boxes for dogs and other pets in the subscription box directory.