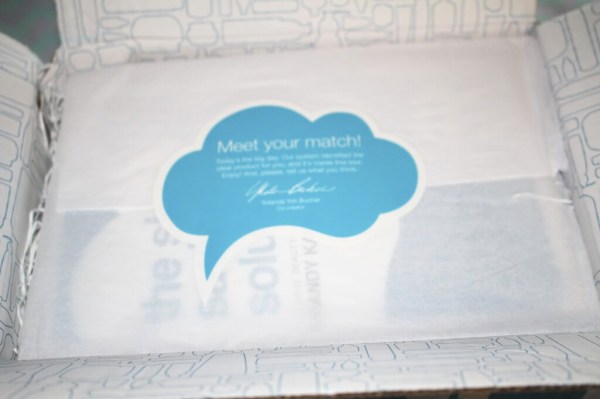 This is the second month of Beauty DNA, a new beauty subscription box, and I'm still in wait & see mode. I don't know how they managed to do it, but they forgot to bill and ship me my box.  I love getting full size products that I will actually use, especially at a steep discount, but I do prefer it when my subscriptions operate like clockwork. That is to say, I was really antsy to get my box and see what I'd been matched with!
The Subscription
:
Beauty DNA
The Description
: Unlock the secrets to finding the perfect products–complete your Beauty Profile and change the way you discover beauty products forever. Get one full-size product every month and a customized report on your match
The Price
: $25 per month
April Beauty DNA Review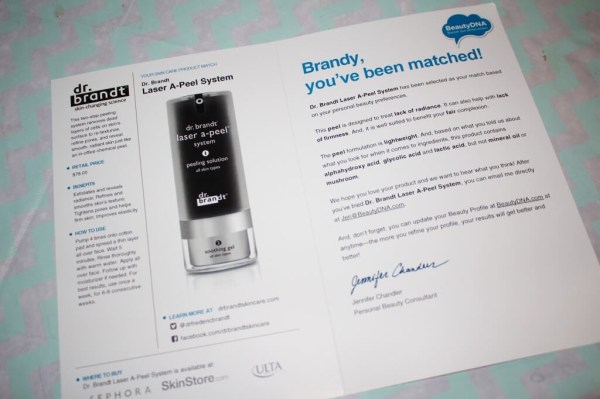 tada! Dr. Brandt Laser A-Peel System! I have mixed feelings on this. Unlike last month when the value of my product wasn't very high at all compared to what others received, the value of this system is $78. However, because it's not in stock anywhere, I suspect that it's a close-out product, which means that I can't purchase it again if I do like it.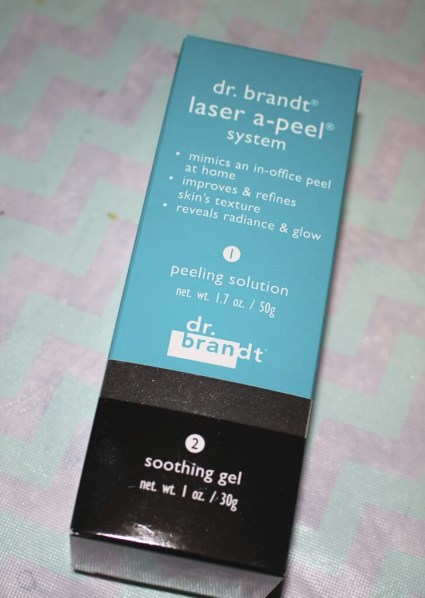 Moreover, although I do need a peeling system and this one matched some of my preferences (see below), I felt that it was a poor decision to send out peel products at the beginning of summer! This product is supposed to be used once a week, for 6-8 consecutive weeks. While using this product and for a week afterwards, "it is very important to use daily UV protection and avoid sun exposure." While I religiously apply sunscreen (and wear a hat) I cannot avoid the sun! I honestly have not advanced my skincare routine far enough into peel territory (I'm more likely to use a daily micropeel or microdermabrasion) to know enough about that.
The one thing I absolutely adore about this product is that the bottle snaps together. I don't have to worry about losing a part!

FYI, your beauty DNA preferences doesn't mean that's what you'll get. This product contains parabens. Some preferences are more important than others and that's one of them. Beauty DNA doesn't have any sort of feedback mechanism if you don't like your product. I rate my April Beauty DNA box as "Needs Improvement."
Visit Beauty DNA to find out more or to subscribe.  You can also see all my Beauty DNA reviews or check out more beauty boxes in my subscription box directory!